Our happy customers
Lasers and engravering machines made by Endurance.
Why do our customers buy lasers and engraving machines from us?
Ability to choose the right laser or engraving machine. We help to qualify customer needs by phone / email /Facebook messenger / telegram / whatsapp / viber.
We provide qualified after-sales service. We speak: English, Russian, Italian and Spanish.
Our lasers and engraving machines are fully assembled and ready to go.
Delivery time from 24 hours. All systems built to order.
Lifetime warranty.
We provide with video tutorials and guidance.
.
Why Endurance lasers?
1387 people bought
Endurance lasers and
engraving machines
Worldwide
shipment
Reliable
technology
True
power output
Laser engraving for yourself and for your business.
Advantages of our lasers
Assembled in the USA.
Reliable. The guaranteed duration of continuous operation is 48 hours.
True continuous power output as advertised - unlike many Chinese analogues.
All our lasers cut wood, plywood, plastic, felt, fabric, acrylic, leather.
All our lasers can engrave on leather, acrylic, plastic, plywood, wood.
Lasers with an output of 5.6W, 8W can engrave on anodized and painted aluminum, glass and stone.

| | | |
| --- | --- | --- |
| | | |
| A low budget laser can unleash your 3D printer | How to make a printed circuit board using a diode laser with a 3D printer | Endurance Robots Introduces L-Cheapo Mk5 Laser Cutter |
| | | |
| Endurance Lasers Launches 5.6W Diode Laser Attachment For 3D Printers | The Ultimate Accessory for Your 3D Printer: A Solid-State Laser Cutter Attachment | Convert your 3D printer into a laser cutter with the $195 L-Cheapo module |
Read our articles
Production
Learn more about Endurance laser manufacturing and assembling process on official endurance
web site
.
For more information there are some links:
Contact information
If you have any questions, comments, or feedback on any of our products or services, please contact us at any of the contact details below.
Shipping and payment
We ship our products within 24 hours afer receiving your order. Shipping costs are not included in our pricing. All our products are shipped worldwide using USPS. If you wish to have your product shipped via UPS, FedEx, or DHL, please send us your preference.
Our preferred payment method is Paypal. If you have issues with that, please let us know.
We accept Bitcoins and Litecoins:
Bitcoin wallet: 1EVohy1f7cGv7UYowUcG8u8aC352ZPmSpi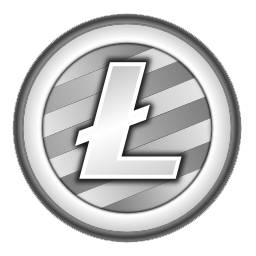 Litecoin wallet: Lc3S8sH6Wrqt2amtviijBt5p5orRF5pczM
For exchange rate use
coinmarketcap.com
Return of goods
We provide a 12 month warranty on all our products. If you find any fault with your product, we will ship you a replacement or provide you with a full refund.
If, within the first 30 days, you find that the product isn't what you expected or it doesn't suit you, simply return it to us for a full refund.
LASER CUT AND LASER ENGRAVING PICTURES
Choose the laser or engraving machine for your needs
For engraving mostly and for cutting less than 2-3 mm (0.1") of wood and plywood.

For engraving and laser cutting acrylic, wood, plywood, plastic 3-5 mm (max 0.2").

Good tool for engraving and cutting upto 8 mm of wood (0.35"), plywood and 5 mm (0.2") of acrylic. Allows to engrave on painted aluminum, stone, glass.

Advanced solution for professionals and makers. Can cut upto 10 mm (0.4") of wood, plywood. Can engrave on glass, stone, anodized and painted aluminum.


Great solution for makers and hobbyists. Combo: 3D printer + laser engraver and laser cutter. Reliable and powerful gadget.


Fully assembled and ready to go Endurance DIY engraving machine. Good for small workshops and personal applications.