Do you have a 3D printer or CNC machine?
Looking for the way to improve it and add new abilities?

---

You need an Endurance laser attachment that will convert your 3D printer or CNC machine into a laser cutting / engraving machine.
Very easy to install and setup.
Does not require additional software or skill sets.

№1 customer support in laser industry.
Endurance presents a solid-state (diode) laser add-on (attachment) that will convert your 3D printer or CNC machine into a powerful laser cutting/engraving machine.
Your 3D printer or CNC router will get an ultimate ability to cut wood, plywood, acrylic, ABS, PLA, hardboard, cardboard, balsa, MDF, felt, fabric, leather, and many other materials. This laser attachment allows doing laser engraving/etching on any surfaces including stainless steel, copper, brass, anodized aluminum, glass, acrylic.
Endurance lasers help do laser marking and laser cutting at home or in a small workshop.
An Endurance laser modules for your 3D printer and CNC machine. Upgrade your 3D printer or CNC machine today!
an Endurance 10 watt laser review by Datulab Tech
Super abilities of an Endurance 10 watt laser: engraving on steel, stainless steel, glass, ceramics and anodized aluminum
an Endurance 10 watt (10000 mW) plus laser head presentation. Full video guide
One of my first tests with the 10w+ kit. I did the outline first to test the focusing and then a scan. Bamboo 2400mm/min @ 60% power. Very happy with the results (by Sal Gironda)
Metal laser engraving with 30 watt laser
Endurance Laser 8 watt on a CNC machine. Test Video 1
Endurance laser modules.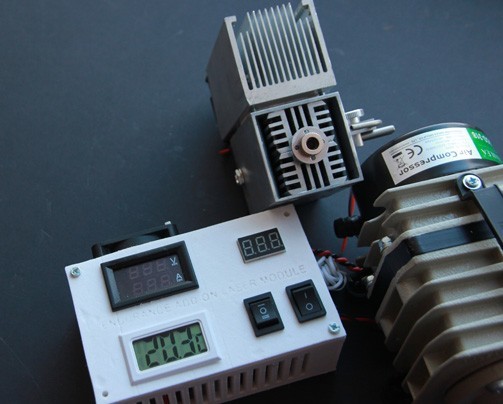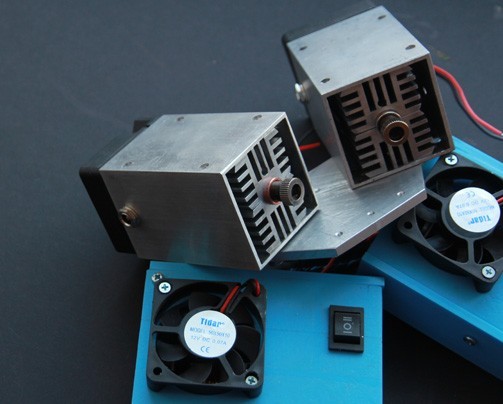 We offer a variety of different lasers modules:
Have you got a question?
Get everything you need to get started!
Make a present to your 3D printer enthusiast (friend) or CNC professional. Use a laser as your own "PersonoLaser"

Endurance lasers sales dynamics

Do not miss our current discount!
Proceed with the purchase and get the best price!
Special benefits for trusted customers.
Free test. 30 days money back.
Partial payment.
Covering all importing taxes and duties.
Our customers love make and share with us.
Our ultimate customer support rating.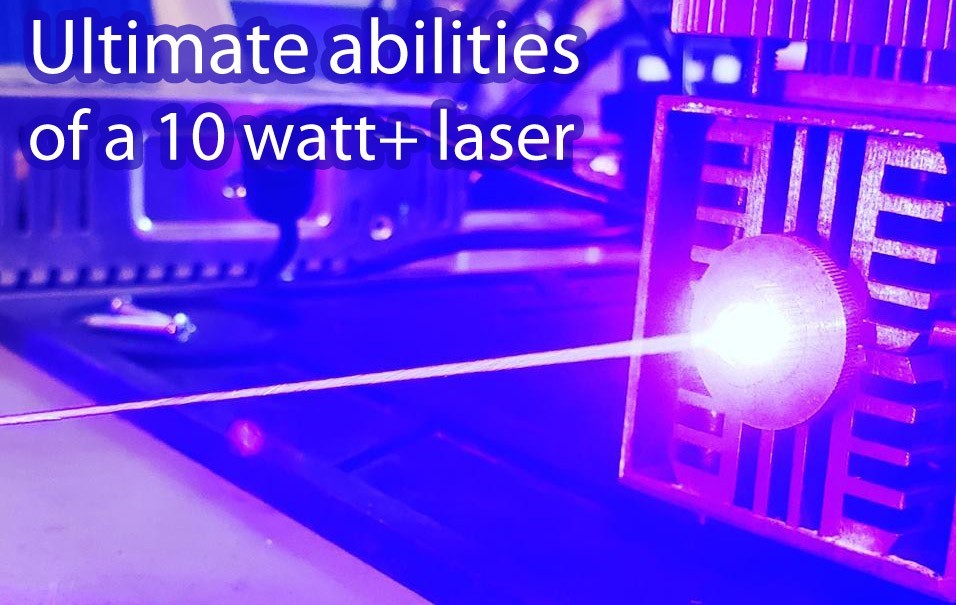 Explore more about Endurance lasers production, shipment, warranty, supported 3D printers / CNC machines & pinouts
Watch a footage about a new Endurance laser improvements for 10 watt and 10 watt+ laser modules.
Laser engraving for you and your business.

Key Advantages of Endurance Lasers
Assembled in Russia. Reliable components from US, Germany and Japan.
Endurable. The guaranteed duration of a continuous operation is 48-72 hours.
The continuous rated power output is as advertised as opposed to many Chinese analogues.
All Endurance lasers cut wood, plywood, plastic, felt, fabric, acrylic, leather.
All Endurance lasers engrave on leather, acrylic, plastic, plywood, wood.
Lasers with an output of 5.6 watt and higher can engrave on anodized and painted aluminum, glass and stone.
Lasers with an output of 8.5 watt+ / 10 watt / 10 watt+ & 20 watt can engrave on steel, stainless steel, copper & brass.
Our lasers are fully compatible with popular 3D printers and CNC machines: CR-10, Ender 2, Ender 3, MPCNC, X-Carve, Prusa i3, Shapeoko 3, Lutzbot, Acro, Anet A8, Flashforge, Shark, Anycubic i3, Eleksmaker, Wanhao, Tevo, Tronxy, ADIMLab, Robo 3D.
Appreciation Letters From Universities worldwide.
3D models of our lasers