Are you looking forward to expanding abilities of your 3D printer or CNC machine?
Do you want to do laser cutting and laser engraving in the same way as a Co2 laser machine does?

---

Get an amazing experience with an Endurance 20 watt double beam laser add-on.
Engrave on metal, wood, plywood, leather.
Cut hardboard, cardboard, fabric, wood, plywood and acrylic up to 8-10 mm thick as if with a Co2 laser.


№1 customer support in a maker space.

Use the same slicers you always use, such as Cura, Repetier, Slic3r, Simplify3D or the CNC software, such as Mach3, etc.
To prepare a g-code use the Endurance plugins or T2Laser software.

Buy The Endurance 20 Watt (20000 mW) 445 nm double-beam laser right now!
Infinite Abilities Of This Diode Laser
---
Material
Laser cutting
Laser engraving, (g-code speed) mm/min
View all rows
Stainless steel
-
+ (speed ~25-150)
Copper and brass
-
+ (speed ~25-150)
Ceramics
+
+
Aluminum
(painted and anodized)
-
+ (speed ~150-500)
Natural stone
+
+ (speed ~150-750)
Glass
1 mm
+ (speed ~100-500)
Leather
1-4 mm (1-4 passes)
+ (speed ~500-800)
Hardboard
+ 3-5 mm (1-3 passes)
+ (speed ~500-1250)
Cardboard
+ 4-5mm (1-4 passes)
+ (speed ~500-1250)
Paper
+
+ 1000-1500
Fabric
+
+ (speed ~450-1000)
Felt
+
+ (speed ~450-1000)
PVC
3-5 mm (1-3 passes)
8 mm (2-3 passes)
+ (speed ~500-1000)
ABS
3-5 mm (1-3 passes)
8 mm (1-3 passes)
+ (speed ~500-750)
PLA
3-5 mm (1-3 passes)
8 mm (1-3 passes)
+ (speed ~500-900)
Acrylic
3-5 mm (1-2 passes)
8 mm dark acrylic (2-3 passes)
+ (speed ~500-1250)
Wood / Plywood
3-5 mm (1-3 passes)
8 mm (3-10 passes)
+ (speed ~500-1500)
* Max laser cut: 10-12 mm wood, plywood, acrylic, MDF, balsa and other soft materials when Z axis is adjusted ** All laser cutting and engraving parameters might vary. Parameters depend on different conditions: type of a laser lens, temeprature, sort of material, etc.
Technical information
Laser Type
Nichia diode
Laser Optical Peak Power Output (Impulse)
2x (10000mW ± 15%) = 20000 mW ± 15%
Laser Optical Average Power Output (CW)
2x (8000mW ± 15%) = 16000 mW ± 15%
Focal Range for 3 element lens
5-8 cm (flexible)
Laser Wavelength
445 nm
Lens Type
3 element long focal lens / G2 / G7 / G8
Operation Time
Tested 48-72 hours continuous
Voltage
9-24V DC
Total Current Consumption
~10-12 Amps
Cooling
Active air flow
Mount
Compatible and universal
Installation Guidance
0.15 mm (150 uM) (65x130 microns)
Power adjustment
Endurance MO1 PCB
Laser Dimensions (W x L x H)
75 x 110 x 150 mm [3 x 4.5 x 6'']
Laser Weight
1100 g [2.5 pounds]
Laser Driver
External linside the laser box x2
Guarantted Lifetime
10 000 hours
Maintanance
Is not required
Additional power
Required for fans and laser box x2
About laser driver & laser control board
A laser driver is one of the most important components in the laser module. The laser driver controls the voltage and the current that goes to the laser diode itself. It is important so that the laser driver sets and keeps the voltage and the current stable. It keeps the laser diode safe. Also, the laser driver turns on/off both lasers at the same time.
We add a Zener diode as an additional laser diode protection.
TTL wires (PWM) are also added to the laser driver. With a TTL (PWM) you may change the laser power (duty ratio) in the range of 3.5V to 12V For 20-watt laser module we use special tuned and set-up two step-down (buck) DC/DC converters with a current stabilizer on board. A buck converter (step-down converter) is a DC-to-DC power converter which steps down voltage (while stepping up current) from its input (supply) to its output (laser diode).
All Endurance driver/laser control boards are very reliable and been tested before shipment.
What is so great about the Endurance 20 watt laser module?
Real 20 watt (20000 mW) optical power output in an impulse mode.
The first such powerful unit on the market.
New industrial fashion design.
Portable.
Compatible with many 3D printers / CNC mills.
Easy to install and mount.
Advanced electonic components.
Everything that you need to know about additional Endurance accessories.
Goggles

always wear red or green goggles when you operate the laser. Remember Endurance lasers are class 4 items and must never be aimed in any live specie.

Laser connectors

variety of a different wires and connectors that will be useful when you plug the laser to your board.

Laser actuator

a Z axis actuator that will help to change laser position on Z axis. Is a good option for XY plotters with no Z-axis mechanism.

AC/DC 12V 5A

an additional power supply for the Endurance laser box x2

AC/DC 12V 1A

an additional power supply for the fans.

Endurance laser box x2

is a nice gadget (add-on) for your laser module to measure incoming voltage, outcoming voltage and current on a laser diode, laser driver module, Endurance MO1 PCB, temperature sensor and Arduino board for changing laser power.

Air pump

laser addition that allows blowing the air to the place of laser cutting / laser engraving. Increases speed of a laser cutting up to 50% and reduce charring.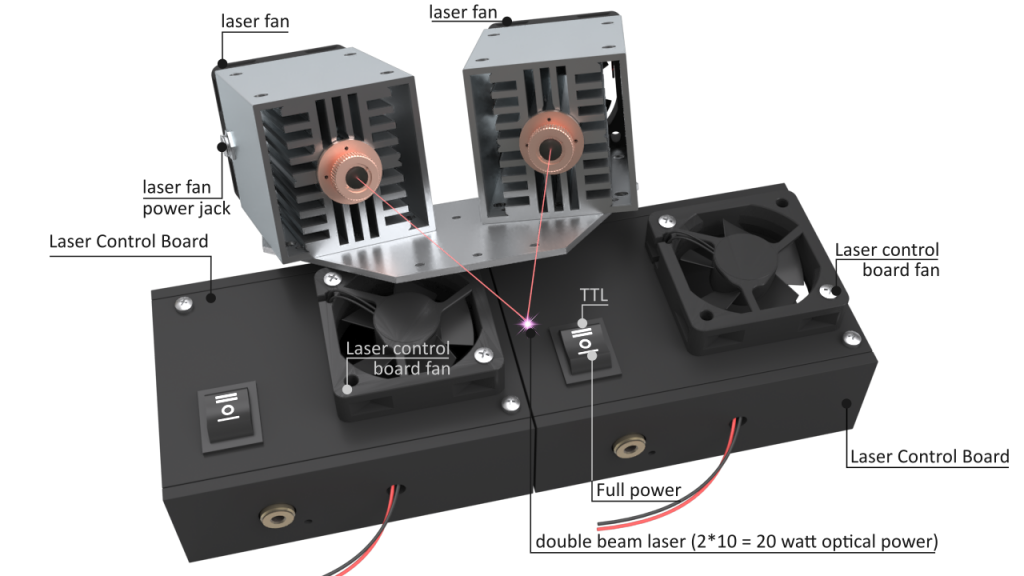 Affordable.

Special prices for Endurance lasers.
Fast.

Guaranteed delivery worldwide within 3-5 days.
Reliable.

Perfect condition of all packages.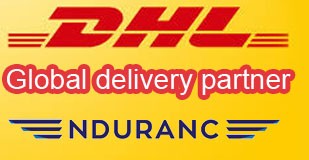 Powerful laser attachment for laser cutting and laser engraving
Do not miss our current discount!
Proceed with the purchase and get the best price!
20 watt (double beam) laser module
Endurance Presents A Brand New Double Beam 20 Watt Diode Laser Attachment.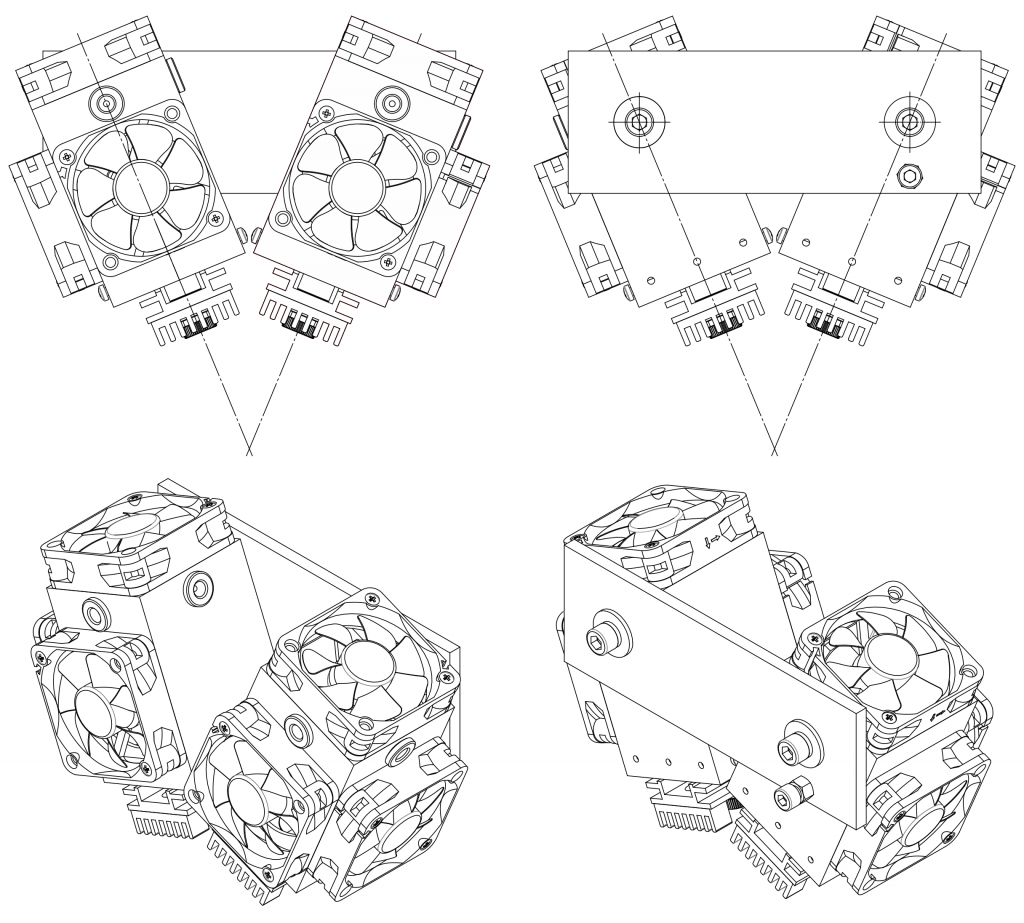 Principle of a laser beam combining.
Engrave on any metallic surfaces
Laser photoengraving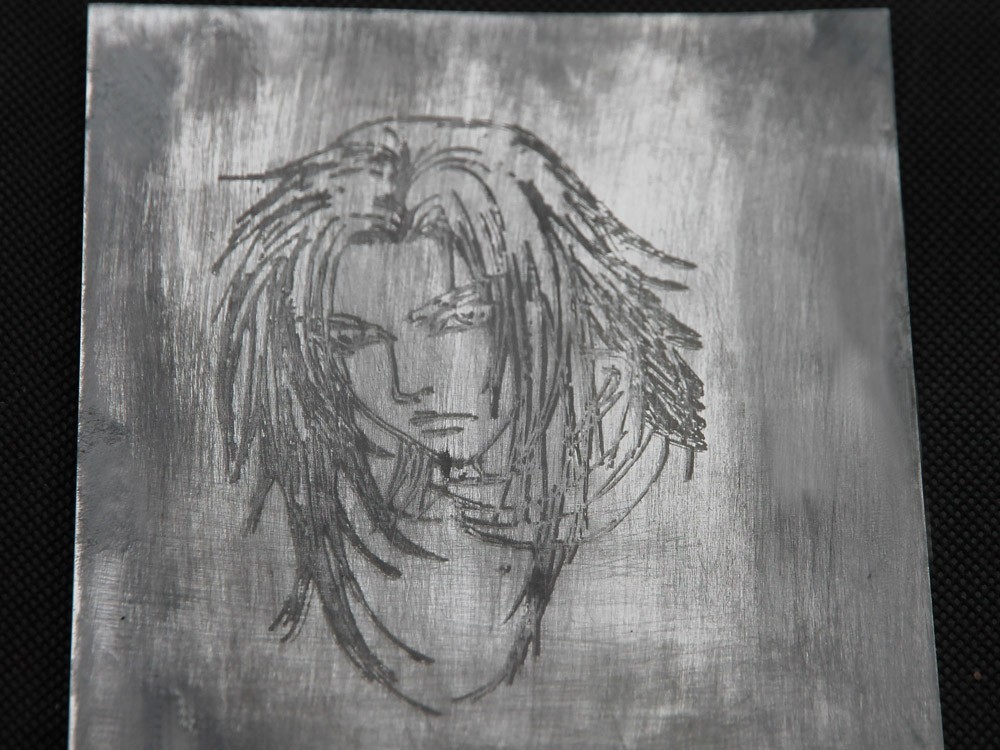 Engraving on stainless steel, copper, brass, bronze, aluminum
Very thin engraving lines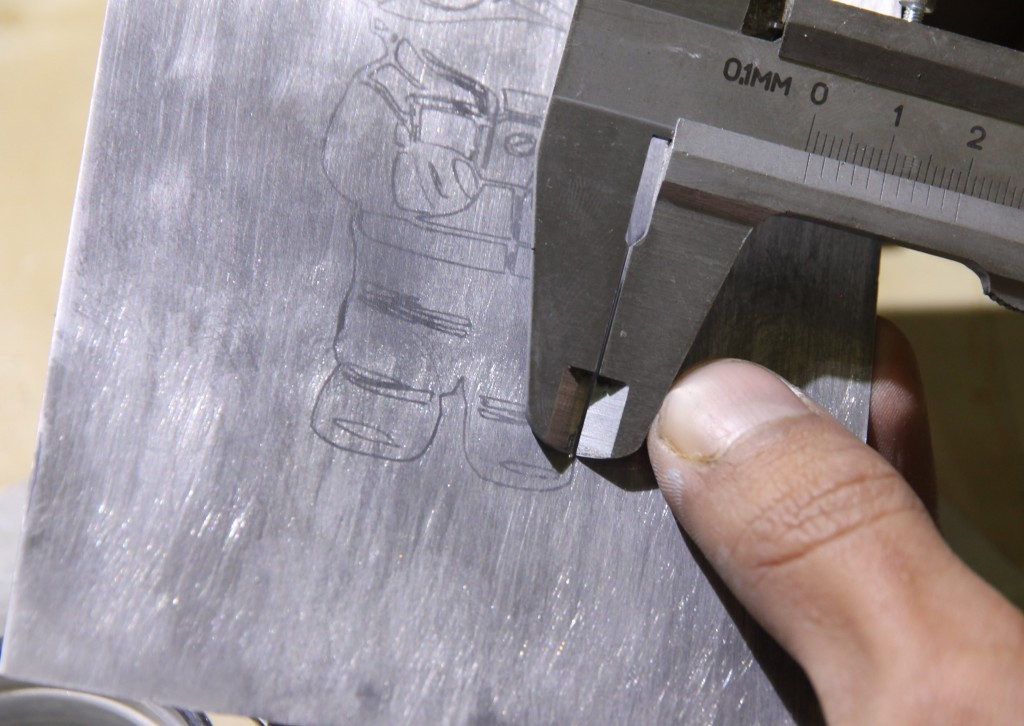 0.5mm (0.02") ~500 uM
Proceed with a fast and secure checkout. Free DHL shipment worldwide. Get your laser in 3-5 days.
Imagine. Create. Enjoy!
As powerful as Co2 and fiber laser machines. Unlimited possibilities for home and business engraving.
About
Endurance presents a 20-watt double beam diode solid-state laser attachment for 3D printers and CNC machines.
The uniqueness of the product is that we focus two combined beams at one spot doubling the laser power.
The 20-watt laser attachment consists of 2 x 10-watt modules installed on one aluminum flexible plate.
By focusing two combined beams at one spot you get a higher power & temperature to speed up cutting, engraving and engrave on metallic surfaces without additional chemicals.
An Endurance 20 watt semiconductor laser add-on device is one of the most powerful units on the market with 445 nm wavelength and relatively small sizes enabling easy installation on almost any 3D printer and CNC router.
2 x 10-watt lasers are aimed at one spot by adjusting the laser direction over X & Z axes using M6 and M4 screws on the aluminum plate which holds both lasers very tightly.
The Endurance 20-watt laser addition consists of:
2 x 10-watt laser modules
An aluminum plate to hold the lasers
2 x (Laser control board + voltmeter + thermometer)
Proceed with a double beam 20 watt (20000 mW) laser invoice request!
Power supply
The 20-watt laser operates on 9 – 24 volts. There is no need for an additional power converter.
Lasers power consumption 12V 10A (2x laser control board)
Laser fans 12V 1A / 2A (recommended)
An additional tool
An air assist can be added upon request.
Abilities of a 20-watt laser module
The Endurance 20-watt laser module is the best solution when it comes to a very fast engraving similar to a Co2 laser machine.
The 20-watt laser engraves on stainless steel and soft metals.
The 20-watt laser cuts as fast as a 40-watt CO2 laser.

Key features of the 20-watt laser
– Combined high laser power focused at one spot.
– Portable and compatible with many 3D printers and CNC machines.
– Easy to run and mount.
Tech datasheet
It is the same 10-watt laser that is used in this model, that is why a 10-watt laser datasheet is relevant.
Laser beam focusing
The 20-watt (20000 mW) laser is already focused and ready to go. The preset focusing range is around 6-8 cm. You'll get a note with the laser specifying the focus range for the particular laser module.
What makes it stand out from other models
Endurance is the first company presented a double beam laser for 3D printing enthusiasts and CNC makers. Unlike the other Endurance models, a 2 x10-watt laser has ultimate power and opens the ultimate abilities of your 3D printer or CNC router.
The uniqueness of Endurance lasers
The Endurance 20-watt lasers are very reliable. Every unit is carefully assembled and individually tested what decreases the probability of defects.
An effective cooling system with a manually built heatsinks keeps the laser diode cold during continuous operation. The heatsink is made out of a special aluminum alloy and the laser diode is installed inside and pressurized what keeps the best contact and removes heat very effectively.
All Endurance lasers are tested before shipment. We take care of our customers and offer ultimate customer support by answering any questions about connecting, mounting, pinouts and generation of g-codes.
3D models
20 watt laser on ANET A8 3D printer*
* previous design
A 20-watt laser on an ANET A8 3D printer
Live demo of aluminum engraving
First launch of the laser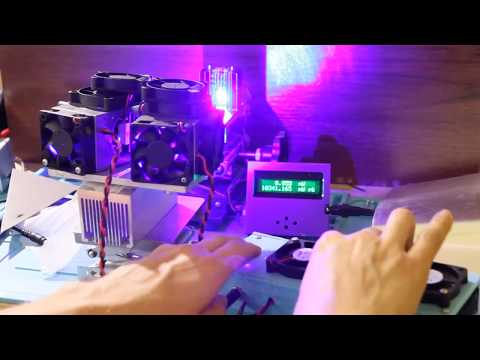 Security and protection
Endurance cares about your safety and your comfort that is why we ship protective goggles with every order.
You must also follow basic rules of safety and never use the laser outside your 3D printer or CNC machine, never aim it at anyone.
We recommend wearing goggles at all the times you operate the laser.
If you need additional protection we recommend adding a door or a box out of green, red or black acrylic.
If you do laser engraving or cutting using chemically active materials (plastics) we recommend air ventilation to remove hazardous smoke
Compatibility
The Endurance 20-watt laser is compatible with many 3D printers and CNC machines.
The 20-watt laser module is bigger and heavier than the other Endurance models but is still good for installing.
Compatible 3D Printers and CNC Machines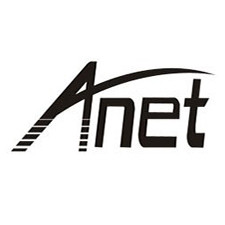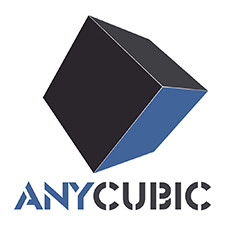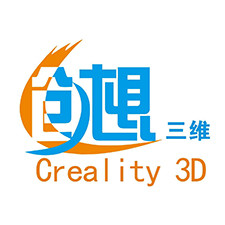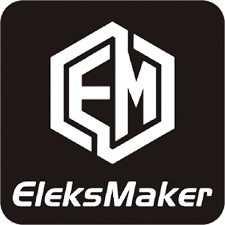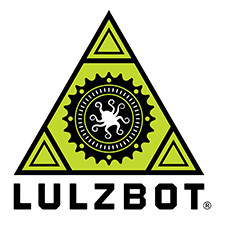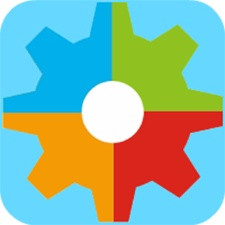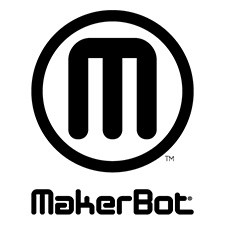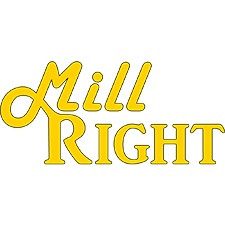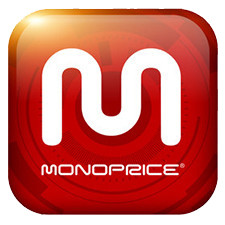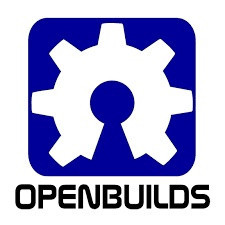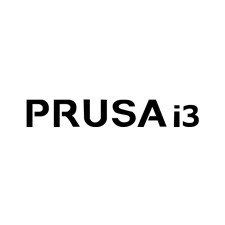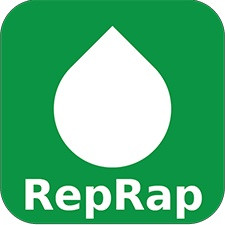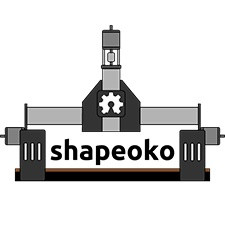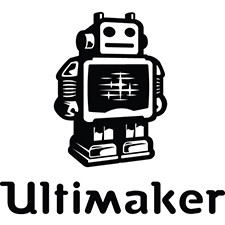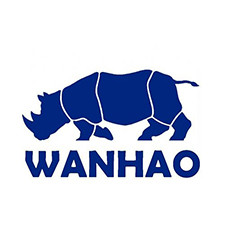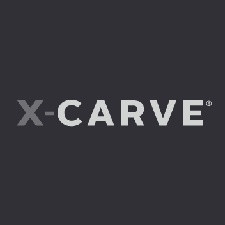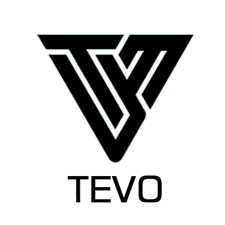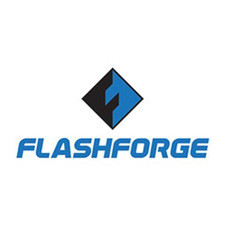 Learn more about compatible 3D printers / XY plotters and CNC machine
Proceed with a invoice request for 20 watt (20000 mW) laser module!
Why Endurance lasers?
Why do our customers buy a 20-watt laser module?
It is the first laser module with 20 watt (20000 mW) 445 nm optical power output.
We deliver everything you need to get started in one package.
Very easy to convert your 3D printer/CNC router into a laser cutting/engraving machine.
The Endurance 20*watt laser can work continuously up to 48-72 hours.
Endurance provides an ultimate customer support in many languages.
Laser cutting and laser engraving for home and for business.
Advantages of Endurance lasers
Multi-level testing system.
Industrial components.
The guaranteed duration of the continuous operation ~48-72 hours.

True continuous power output
Our products have the rated power output as advertised – unlike Chinese analogues.
Can be turned on and off with 3.5-24V.
Variable power output.
Universal and compatible mount.
Compatible with most 3D printers and CNC machines.
Do not like the laser?
Simply return within 30 days and get a full refund.
Laser attachments and laser engraving (marking) machines.
Why do our customers buy lasers and engraving machines from Endurance?
We assist and give advice by Phone / Email / Facebook messenger / Telegram / Whatsapp / Viber.
We help to install and tune the laser. We offer qualified after-sales support.
We ship everything you need in one parcel to get started.
We ship all units within 4-24 hours. DHL express delivery allows you to get the package in 3-5 days.
All our lasers are tested and could work up to 10000 hours.
Do you have an old model? Upgrade your unit with more powerful one.
Technological advantages of the Endurance lasers
Stylish industrial design using light aluminum.
Effective cooling system with a custom developed heatsink.
True constant power output checked every time before shipment.
Very efficient and reliable laser control board.
Compatible mounts with most 3D printer & CNC machines.
Adjustable laser power via TTL.
Preset and tested laser focus.
Additional protection of the laser diode.
Add an accessory for your laser
Air pump Hailea ACO-318 for cleaner cutting and engraving (less charring).
Arduino board for changing a duty ratio (laser power) and frequency (periods of on/off position).
TEC cooling system for better laser cooling (increases power up to 10%).
Additional metal mounts (easier to hook and mount).
Additional laser connectors (all compatible mounts for the main board).
Temperature sensor to control the laser temperature.
Wi-Fi camera to monitor the laser operation remotely.
Voltmeter + ammeter to monitor the laser power consumption in a real time.
Additional step-down "buck" DC/DC converter to run 2.1W, 3.5W, 5.6W, 8W, 8.5W lasers from 24V pin.
The Endurance MO1 PCB to feed the laser from an external power source.
G2 (short focal) lens for better and faster laser cutting and metal engraving.
Endurance provides the best tech support for our customers.
1. Prompt responses explaining about how to connect the laser to your 3D printer/CNC machine or XY plotter (Whatsapp, Viber, Telegram, Facebook messenger, Twitter, Skype, E-mail).
2. Detailed guidance to prepare a G-code for laser cutting/laser engraving (video playlist).
3. Friendly and dedicated Endurance facebook community.
4. Immediate troubleshooting. Remote help with measurements and necessary tests (video call + TeamViewer).
5. Lifetime warranty on all Endurance lasers.
Why Endurance lasers?
1. Ultimate and promt tech support.
2. Rated and continous high power lasers.
3. Reliable and lifetime warranty.
4. Advanced experts community.
5. Friendly facebook group.
6. Fast and secure delivery.
7. Big library with detaliled guidance and tutorials.
8. Research and donation programs with universities all over the world.
9. Simplified customs clearance procedure.
10. Certified product.
11. Free plugins for g-code preparation.
12. And… more than 1,7K customers already chose Endurance lasers.
Our customers make and share their project with us.
2x laser beam. Do you know that you can double your laser power?
If you already have a laser: 5.6 watt, 8 watt, 8.5 watt, 10 watt.
Get a second laser to convert your laser into a 2x laser attachment.
Get a free aluminum platform and special off on the Endurance 10 watt laser.
Install both lasers and focus them at one spot. Get more power out of 2 lasers at a time.
CNC makers and hobbyists are welcome
Special mounts and laser connectors for MPCNC, Stepcraft, X-carve, Shopbot, CNC Router Parts, GarageWorx, Shapeoko, Laguna, CaMaster, Axiom, Shop Sabre, Probotix CNC machines.
A strong and friendly CNC laser community with advanced skills and knowledge.
In the parcel
We ship everything you need to get started. It will take 5-15 minutes to mount and wire the laser to your 3D printer or CNC machine.
Plug and play
All Endurance lasers are plug and play. Just mount the laser to the spindle or extruder without removing them. Connect wires to the fan/spindle/laser pin on your board.
Use the same software, just generate a g-code and run the laser from your computer or SD card.
Certification
IN 4Q 2018 we passed a certification procedure in Russia.
Our certificate (PDF)
Tests and proof of work
All Endurance lasers are assembled and tested manually which reduces the risk of failure. Every single laser is been tested before shipment on a special testing stand.
Taxes and duties
All prices include all sales taxes but do not include import duties.
However, in 98% shipments our customers do not pay any additional taxes or customs duties. We fill all papers carefully for each country following regulations and importing rules.
Support & help desk (pinouts inquiry)
Get an instantaneous help over any messenger indicated at the top and bottom of the page (under phone numbers).
Laser safety and security


Your safety and security is our top priority. All Endurance lasers are shipped with protective goggles. Operating lasers wearing protective goggles is secure and harmless.
However, if you want an additional protection you may add an acrylic plate or window to your 3D printer or CNC router. It should be made out of black, green or red acrylic. It will not let the laser light go out and will make the laser operation more comfortable.
Keep in mind that Endurance lasers do not affect 3D printer bed so no additional protection is required.
All Endurance lasers are class 4 lasers.
Some Endurance drawings
Aluminum plate for 20 watt laser (laser beam combiner mechanism).
Endurance custom build heatsink
We make, experiment & share
Support and guidelines
Important Notes
You need 3 separate power adapters: 2x 12V 5A for Laser box + 12V 1A (2A) for the fans.
Stay in focus. 20 watt .
laser has a fixed focal range.
Check the schematics of your electronic control board to connect the laser throught the laser box (connect to fan / spindle or laser pins).
Compatibility and installation process.
Endurance 20 laser can be installed on any 3D printer and CNC mill.
Does not require additional mounts, connectors.
Ready for usage in 30 minutes.
Necessary manuals