An Endurance 15 watt (real power output) water – cooled laser with an autofocusing system. Cuts 10 mm of wood (2/5″)
All software for laser engraving and laser cutting.
All useful and necessary tools you can find in our download center. Keep in mind that some software does not work with GRBL firmware and requires their own like ACAN / Acan mini.

Endurance provides ultimate support almost 24×7.
Describe your problem and we will help you shortly or you can type your question in our LiveChat!
Do you look forward to upgrading your 3D printer / CNC router or an engraving / cutting machine you have?
If so, please fill in the form, and we will help you with advanced solutions from Endurance.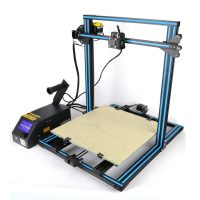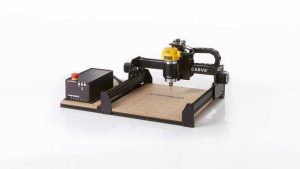 For your convenience, you can find everything you need in our download center to have the best experience while working with Endurance lasers and engraving machines.
All files here are free of charge and has no hidden ads or required registration. Explore STL files, installation programs, plugin extensions, and many other useful things.
Get all engraving/cutting software programs in one place.
If you are not sure about the software you need – do not hesitate and ask us directly: [email protected]
---
A few things that you need to keep in mind:
1. An Endurance DIY engraving machine has GRBL 1.1F/H firmware and works with GRBL controller, BenBox, Eleksmaker Evolution CAM, or CNCC LaserAxe (depends on uploaded firmware and a type of mainboard), T2Laser, Lightburn.
2. An Endurance DIY engraving machine mini (4×4″) works only with GRBL control and ACAN / ACAN mini.
3. An Endurance MakeBlock XY plotter (engraving machine) works only with BenBox and does not support any other software. mDraw is supported for some modifications with special firmware.
4. An Endurance CNC 3018 combo has GRBL 1.1H and works with the GRBL controller / Lightburn and the software we send on a CD disk. [Download from Google Drive]. Check available g-code examples >>>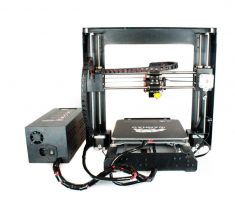 5. An Endurance WanHao combo works only with the prepared g-code that you upload using an SD card or while connecting a USB cable. We suggest using the Repetier host as a basic slicer.
---
Endurance lasers
FREE Inkscape plugins (extensions)
Endurance Lasers G-code plugin for Inkscape
Endurance Lasers line shading plugin for Inkscape
Where to upload plugins for Inkscape
---
Proceed with a fast and secure checkout. Free DHL shipment worldwide. Get your laser in 3-5 days.
We are on Github – join us today.
---
An advanced solution from our technological partner. T2Laser – one of the most powerful software for g-code creation.



Take advantage of getting the discount as an Endurance customer.
Lightburn software.
Better software for engraving and laser cutting. Easy to use. A lot of useful functions.
The links below will let you download the different versions of LightBurn V1.0.02:
Software for An Endurance MakeBlock engraving machine (XY plotter 2.0)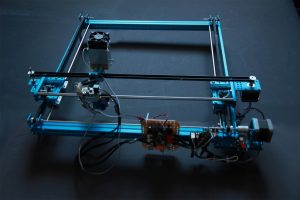 Benbox ver. 3.6.96 software and instructions
MakeBlock Software full package
Software for an Endurance DIY engraving/cutting machine (Eleksmaker, CNCC Laseraxe)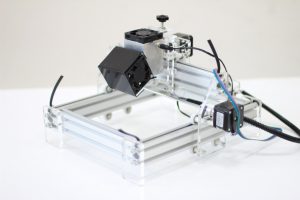 Light Burn basics for tracing (PDF)
DIY engraving full software package
CNCC V2.50 LaserAxe software
CNCC V2.53 LaserAxe software
An Arduino driver if your software does not see the port (if you can not connect)
Microsoft.net framework (necessary for installation of CNCC LaserAxe
Driver for CNCC LaserAxe (optional)
GRBL controller
GRBL control
LaserGRBL-3.0.17 Laser GRBL installation package
Engraver master
Engraver master (another version)
Different GRBL firmware sketches
Free software for  for making traces.   

Online photoshop for people who dont have the original one
Proceed with a fast and secure checkout. Get your advanced mounting bracket
Learn more about how to upload a new Arduino file (sketch) to change your firmware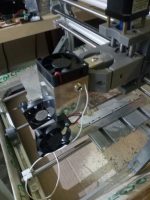 All STL files for Endurance's 3D models.
Download all STL files | G-codes for Anet A8 and WanHao DuPlicator i3
Updated laser control board.
Check Our Thingiverse Collection. (Including universal 3D models for laser mounts)
MPCNC Mounts for Endurance Laser
Chain Gantry Support Bracket

A custom made mount for 10 watt laser and a CR-10 3D printer

Our STLs on Thingiverse
https://www.thingiverse.com/endurance_lasers/designs
Benbox firmware. How to change from Benbox to GRBL and vice versa
Firmware for Benbox software. Changing/uploading firmware to LaserGRBL and back to Benbox on your Eleksmaker Mana board — detailed guide
Multi-level testing system.
Industrial components.
The guaranteed duration of the continuous operation ~48-72 hours.

True continuous power output
Our products have the rated power output as advertised – unlike Chinese analogues.
Can be turned on and off with 3.5-24V.
Variable power output.
Universal and compatible mount.
Compatible with most 3D printers and CNC machines.
Do not like the laser?
Simply return within 30 days and get a full refund.
Why do our customers buy
lasers
and engraving machines from Endurance?
We assist and give advice by Phone / Email / Facebook messenger / Telegram / Whatsapp / Viber.
We help to install and tune the laser. We offer qualified after-sales support.
We ship everything you need in one parcel to get started.
We ship all units within 4-24 hours. DHL express delivery allows you to get the package in 3-5 days.
All our lasers are tested and could work up to 10000 hours.
Do you have an old model? Upgrade your unit with more powerful one.
Check our Google drive
Acan mini.
Acan mini is an easy software for quick laser cutting and laser engraving. Make sure that your firmware supports it. Very easy to run. Does not require an installation process.
Acan
Acan is a software a bit more advanced comparing to Acan mini. It has more settings and is more flexible. It does not require an installation process.
CNC Viewer
CNC viewer is a tool to view a g-code as an image. A very good tool for previewing your results.
CNCC laserAxe ver. 2.46
pretty good software for working on a DIY engraving machine. Please make sure that your firmware supports CNCC LaserAxe.
CNCC LaserAxe ver. 2.53 a newer version of a CNCC LaserAxe. More stable. Allows to work with the biggest sizes images, however it is not very stable, if the image is too big the software may crash. Make sure that your firmware supports CNCC LaserAxe.
Cura
Cura is an open-source 3D printer slicing application. The good thing about Cura is that it is available under LGPLv3 license. Ultimaker Cura is used by over one million users worldwide, handles 1.4 million print jobs per week, and is the preferred 3D printing software for Ultimaker 3D printers, but it can be used with other printers as well.
Eleksmaker Evolution CAM
A new software for laser cutting and laser engraving from Eleksmaker DIY builder. Pretty reliable software solution.
A full package for DIY engraving machines including Eleksmaker, CNCC Laseraxe (2Gb all in one folder)
G-code examples
Tested and verified g-codes for laser cutting/laser engraving.
GRBL control software
Easy software to test your machine. Most machines support GRBL. Can try to move your laser and turn on / off.
Inkscape (latest version) InkScape
Very useful software to make, convert images into a vector and then g-code. Use our plugins for that.
Full package for MakeBlock XY plotter
An advanced package for MakeBlock customers.
Software for NEJE engraving machine
A full package for CNC 3018 router (machine)
Milling program for this CNC model.
Our STL files.
Download EzCad 2.14.10 software for galvoscanner (DIY galvo engraving machine)
Teraterm
A software that you need to change the firmware on your Arduino board.
Explore more about Arduino power generators.
If you did not find something, you are welcome to check our Google drive.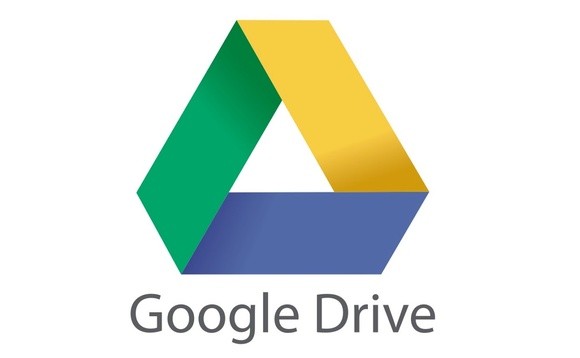 Find it useful and helpful? Please share with your friends and with laser community.
The Endurance 8.5 Watt+laser "Infinite" continuous power

More useful links
Getting started with Endurance diode lasers — focusing, settings, parameters, misc
Laser beam focusing. All you need to know how to make the best laser beam focus!