Do you look forward to upgrading your 3D printer / CNC router or an engraving / cutting machine you have?
If so, please fill in the form, and we will help you with advanced solutions from Endurance.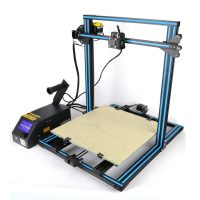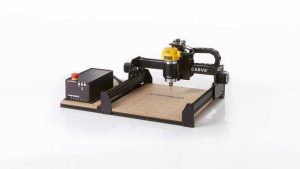 Endurance lasers getting started page.
All you need to know about how to connect the Endurance lasers to your 3D printer or a CNC router.
When you get the Endurance lasers or you are about to place an order – on this page we explain and guide you about what you need to know before getting started with Endurance lasers.
Safety first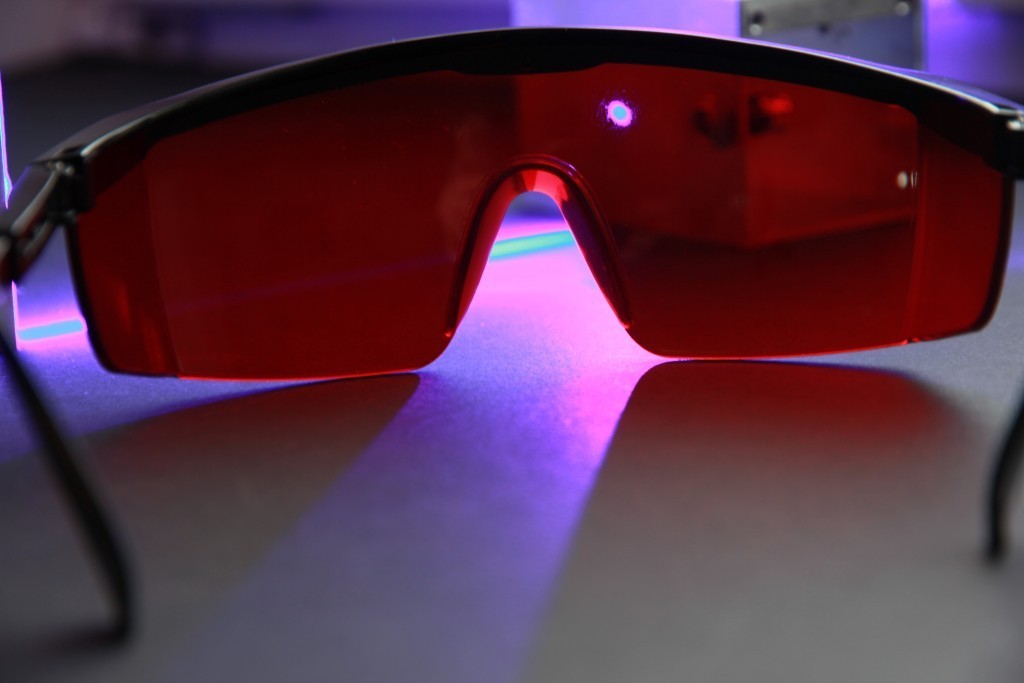 All Endurance lasers are class 4 means that you should never operate the laser without special protective goggles.
We always send red, dark red, green or dark green goggles. They will protect your eyesight from the reflective laser.
You should never shine with the laser at anyone or try to see inside the working laser (even with protective goggles)
About Endurance laser boxes
All Endurance diode lasers are equipped with 3 types of laser boxes. Those laser boxes feed the laser with a stable power (current and voltage) and allow you to operate the laser, turning on/off and modulate the power.
There is a detailed PDF guide showing the purpose of each wire, sensor, and switch.
Wiring Endurance lasers
Usually, our lasers are very easy to wire.
Laser boxes ver 1.0 and 1.1 have PWM pins and can be connected to PWM pins on your laser board or FAN1 pin on 3D printers. PWM frequency should be in range 250-500 Hz and the voltage on that pin can be in range 3.5V-24V.
Laser box ver 2.0 has a more advanced PWM with no frequency limit and has an analog input 0-10V that allows operating the laser on all types of CNC machines.
However, some CNC machines require an extra (add-on)  to connect the laser box to its board, for example, Shark CNC requires laser box ver 2.0 + a special add-on (we provide them for free upon request).
Keep in mind that if you have 3 pin output, for example, PWM, GND, 12V, you do not need to use 12V, just PWM+ground.
If you are not confident that your 3D printer or a CNC machine has a PWM or an analog input – send us your machine wiring diagram to gf@EnduranceRobots.com and we will check it out for you.
Running an Endurance laser on a CNC machine >>>
All you need to know about Mo1 PCB >>>
All you need to know about Mo2 PCB >>>
We always send a pack of universal laser connectors that can be used to wire the laser to you main board.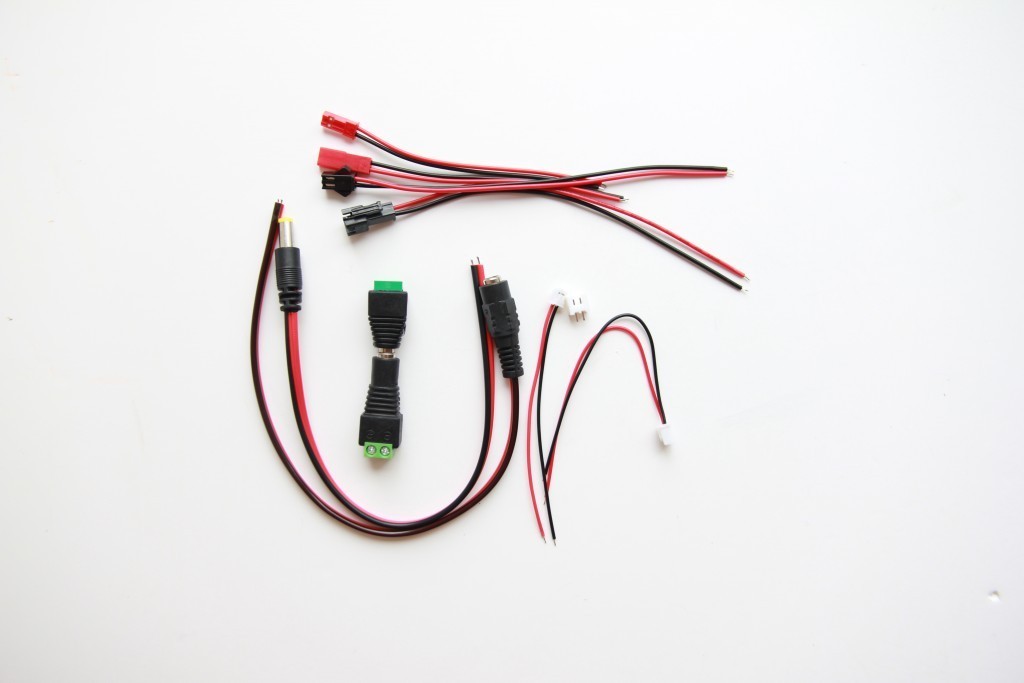 Extra useful links
Read this page before running the laser.
All you need to know about PWM and TTL >>>
Explore Endurance lasers technical specs >>>
A full list of compatible CNC frames and 3D printers >>>
Connecting the laser to a 3D printer >>>
Connecting the laser to a CNC frame >>>
Laser mount.
It is very important to properly hook the laser on your frame. Most users hook the laser near the extruder (however sometimes it is better to remove an extruder to reduce the weight of the moving part) and near a spindle on CNC frame.
Our customers make and share their laser installation
If you need to extend laser power cords you can do that with AVG 10 or AVG12 wires.
If you need to extend laser PWM wires you can do that using AVG22 or AVG24 wires.
For hooking the laser we offer a wider variety of different mounting brackets.
Some brackets we offer are made of aluminum.
We tried to make Endurance lasers mounts as universal as possible so that any of you can easily mount the laser.
Keep in mind that the better the laser is hooked the better engraving and better cutting quality you will get.
We suggest using mounts like this: П /  L /  I / T shapes. Check our STLs files on Thingiverse >>>
If you need a mounting pack you are welcome to order on our online store >>>
Some of our mounting brackets are made out of PLA plastics and can be 3D printed and can be easily modified.
Download advanced and basic mounting brackets for free on Thingiverse
An Advanced and basic mounting brackets: https://www.thingiverse.com/thing:4444946
All STLs in one place >>> https://www.thingiverse.com/endurance_lasers/designs
Endurance getting started a playlist on YouTube
Getting started with Endurance 10 watt PLUS PRO
Laser beam focusing
Once you wire and hook the laser you need to set your focus.
We send lasers with pre-setup focus (you may find it on a business card). The focal range from the laser to a surface is about 65-75 mm (~3") and can be changed.
Different lenses have different focal ranges.
Laser beam focusing. All you need to know to make the best laser beam focus!
Learn more about Endurance optics >>>
Air nozzles
If you plan to do a lot of laser cutting we suggest using an air nozzle for an effective laser cutting.
Laser power supply
Usually, we send all necessary power supplies for the laser you bought with your local plug. However, you may use yours as well. All Endurance lasers work from 12 volts but require different current.
In case you have a 24V power supply – we suggest using a step-down "buck" DC/DC converter.
The power requirements can be found on a product page. Usually, it is 12V 4A minimum for 10 watt "Invincible" and 12V 15A for 15 watt "Duos" and 12V 30A  for the DPSS laser module.
10 watt PLUS and 10 watt PLUS Pro require power for TEC cooling system (it is an independent power supply that goes to it).
Please check with your power adapter and power output. Your power brick should have at least +1-2A more from their max output. If you run your power adapter and your control board on a maximum output it can cause damage and overheat. Be careful with that!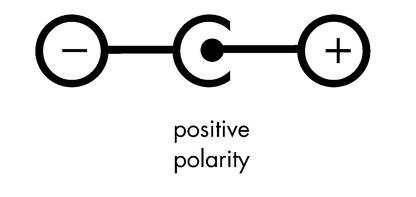 Your power adapters should always stay cold.
Where is positive and negative in the laser jack?
We use standard positive polarity on our lasers like this
Endurance troubleshooting
In case you face a problem with the laser, for example, something is not working or it works not like how you expected, you are welcome to follow this troubleshooting guide.
Arduino pins with GRBL 3.0 pinout
If you have an Arduino board or GRBL board – it is quite easy to connect our laser.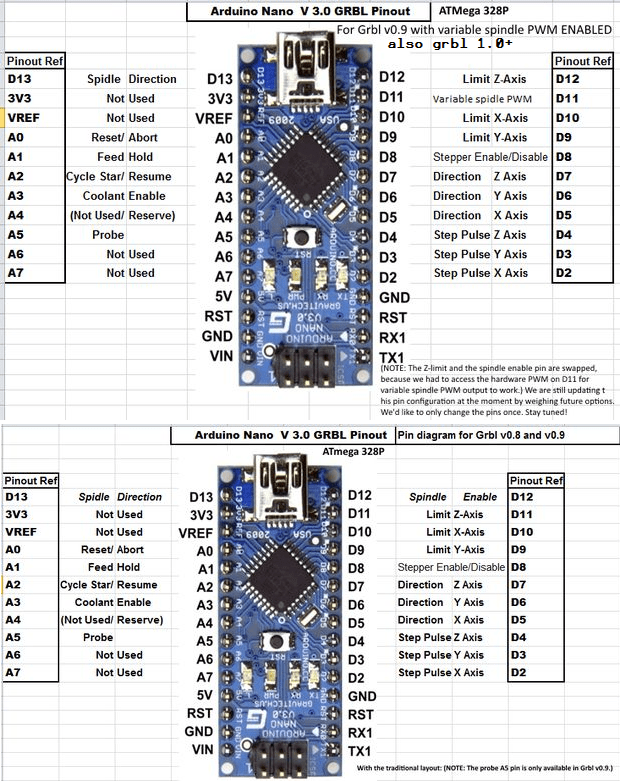 A guide about Endurance Laser Arduino CNC Shield setup (PDF)
Follow us in social media
Please share with your friends

Once the laser is ready, installed, wired, and prepared you may try our laser test g-code
If you did not get an answer just post your question here
or in our google group, or you are welcome to join our facebook community.
or simply email me gf@EnduranceRobots.com
or text+7.916.225.4302 (whatsapp, viber, telegram, wechat)
skype: george.fomitchev
Laser cutting and laser engraving for home and for business.
Advantages of Endurance lasers
Multi-level testing system.
Industrial components.
The guaranteed duration of the continuous operation ~48-72 hours.

True continuous power output
Our products have the rated power output as advertised – unlike Chinese analogues.
Can be turned on and off with 3.5-24V.
Variable power output.
Universal and compatible mount.
Compatible with most 3D printers and CNC machines.
Do not like the laser?
Simply return within 30 days and get a full refund.
Laser attachments and laser engraving (marking) machines.
Why do our customers buy lasers and engraving machines from Endurance?
We assist and give advice by Phone / Email / Facebook messenger / Telegram / Whatsapp / Viber.
We help to install and tune the laser. We offer qualified after-sales support.
We ship everything you need in one parcel to get started.
We ship all units within 4-24 hours. DHL express delivery allows you to get the package in 3-5 days.
All our lasers are tested and could work up to 10000 hours.
Do you have an old model? Upgrade your unit with more powerful one.