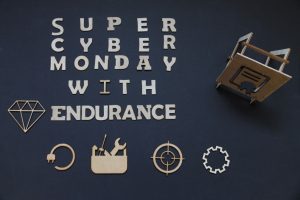 Special discount will be added in the invoice
Everything you need to know about Endurance accessories.
Protective goggles

always wear red or green goggles when you operate the laser. Remember Endurance lasers are a class 4 item. Never aim laser beams at any live beings

G2 lens

a short focal lens with focal range of 2-10 mm (1/10 – 2/5″) is a necessary accessory for laser cutting or laser engraving on metals, stone and other firm materials.

Endurance MO1 PCB

an electronic board to feed the laser from an external power supply (needed when the current output of the main board is too low)

Laser connectors

a variety of different wires and connectors to link up the laser to your control board

Laser mounts

aluminum mounts that will help you to hook the laser to your machine. 4 types of mounts with M3 screws: L, П, I, T

Laser actuator

a Z axis actuator helps change the laser position on the Z axis (if you do not have one). A good option for XY plotters without a Z-axis mechanism

AC / DC 12V 5A power brick

an additional power supply for Endurance lasers. Needed for 10 watt / 10 watt+ / 20 watt laser modules

AC / DC 12V 1Apower brick

an additional power supply for 10 watt / 10 watt+ / 20 watt laser fans.

Step down DC/DC converter ("Buck")

a DC/DC converter that decreases the voltage down to the required 12V. Not needed for 10 watt / 10 watt+ / 20 watt lasers

Endurance laser box

a nice gadget (add-on) for your laser module to measure incoming voltage, outcoming voltage and current on a laser diode, laser driver module, Endurance MO1 PCB, temperature sensor and Arduino board for changing the laser power

Arduino board with an Endurance sketch

allows changing of the laser power (duty ratio) and frequency of the laser. Can change the laser to impulsive mode

Temperature sensor

an additional temperature sensor to monitor the laser temperature

Small voltmeter

an additional voltmeter to measure the incoming voltage from your power supply

Voltmeter & ammeter

an additional voltmeter & ammeter for measuring the outcoming voltage and current that goes to the laser diode

Air pump (air asssit)

a laser addition that allows blowing air to the place of the laser cutting / laser engraving. Increases the laser cutting speed up to 50% and reduces charring

TEC module

Peltier cooling system for better laser cooling (increases power up to 10%).
You are welcome to place an order for an Endurance laser.