Endurance presents a Laser Box.
Laser driver with useful additional features inside one box.
Why and who needs it?
Do you have a laser diode and you want to make some experiments with it? – Endurance Laser Box is your option.
Do you have a laser from other supplier and want to control and do additional measurements? – Endurance Laser Box is exactly what you need.
Do you build your one laser or LED module? – Endurance Laser box is the best fit.
Your laser driver with ultimate abilities:
Adjustable DC/DC. Setup any voltage and current limits for your laser module.
TTL control (digital): 3.5V-24V
Voltmeter + ammeter measuring voltage and current to the laser.
Voltmeter measuring incoming voltage.
A thermal sensor measuring temperature on the laser diode.
Adjustable duty ratio 0-100%.
Adjustable laser frequency: 1Hz-1000Hz.
About step-down (buck) converter features:
Input: 7-32VDC
Output 1.5-28VDC
Current: up to 8A (adjustable)
Efficiency: up to 90%
Operating temperature: 0-60С
Voltage ripple: + -5%
Conversion frequency: 180KHz
Laser box (special acrylic edition)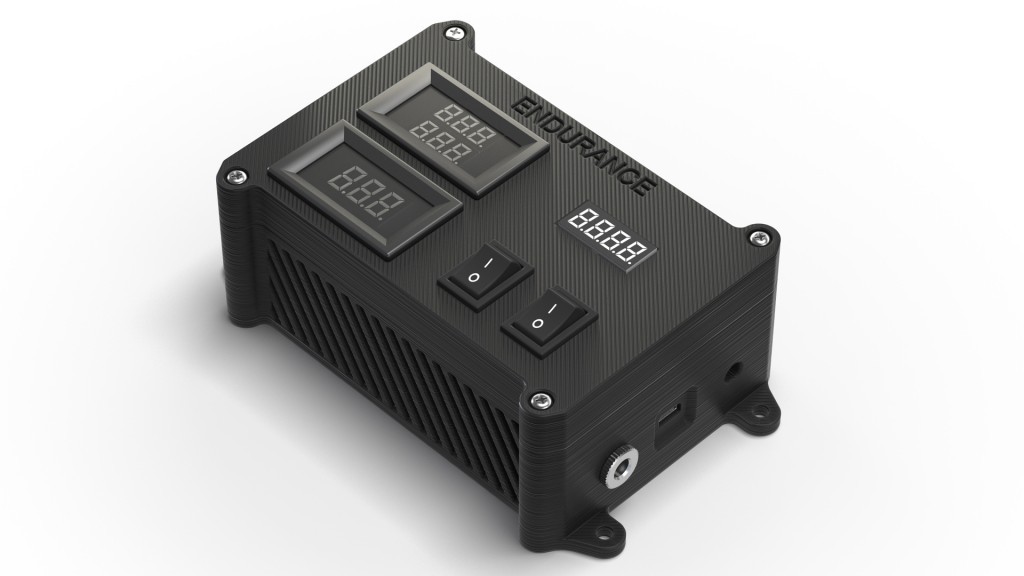 Endurance laser box (assembled unit)
The box contains:
Voltmeter and ammeter

Voltmeter and ammeter measures a real voltage and current consumption by the laser module.
This gives a picture of the power intensity and laser power.

Temperature sensor

Temperature sensor is added to the laser heat-sink and measures temperature of the outside the laser heat-sink.
Temperature outside the laser diode on a heat-sink should not be more than 55-60C (140F max)

Arduino board

Arduino board is used to setup laser power remotely (duty ratio / frequency).
Connect the Arduino board and change laser power parameters.

Endurance MO1 PCB

Endurance MO1 PCB is needed to use Arduino board.

Input voltmeter (optional)

Input voltmeter measures input voltage.
Input current gives a picture is power supply is enough for the laser. If the voltage drops then the power supply is not good enough.

2 buttons switch
Laser box schematic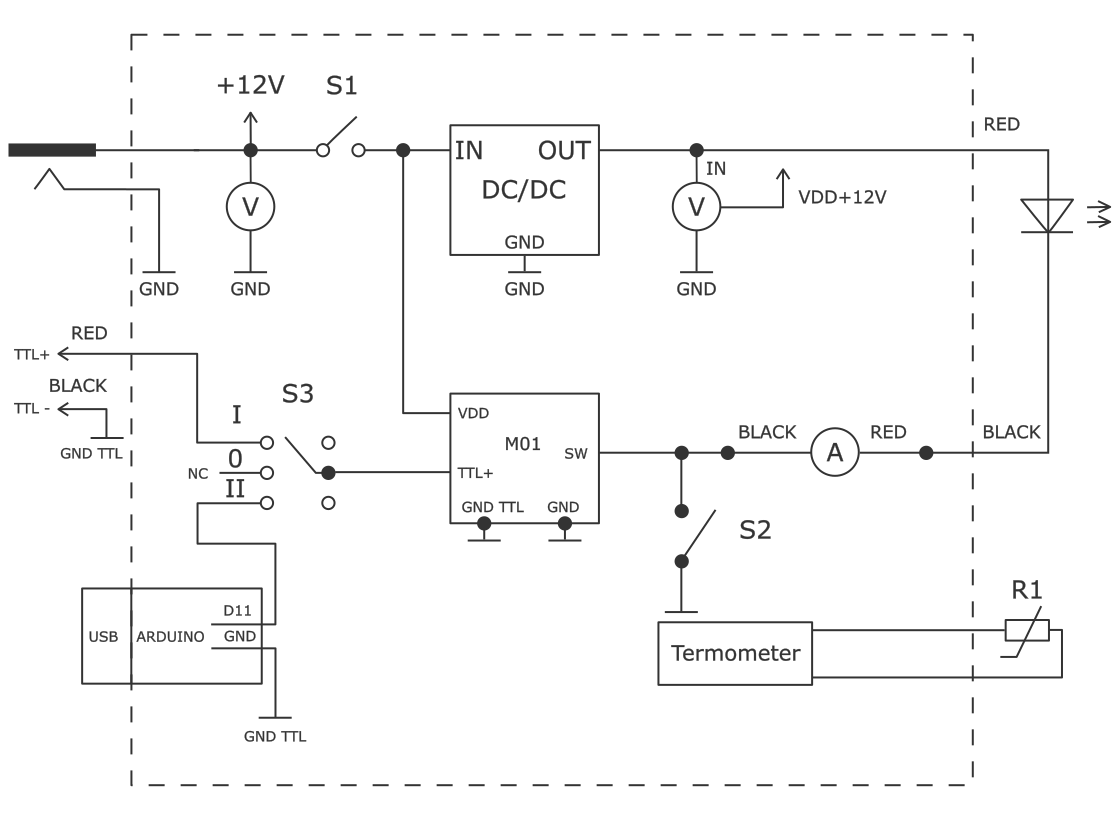 Laser box schematic Download STL file
Wiring Endurance laser box to your main board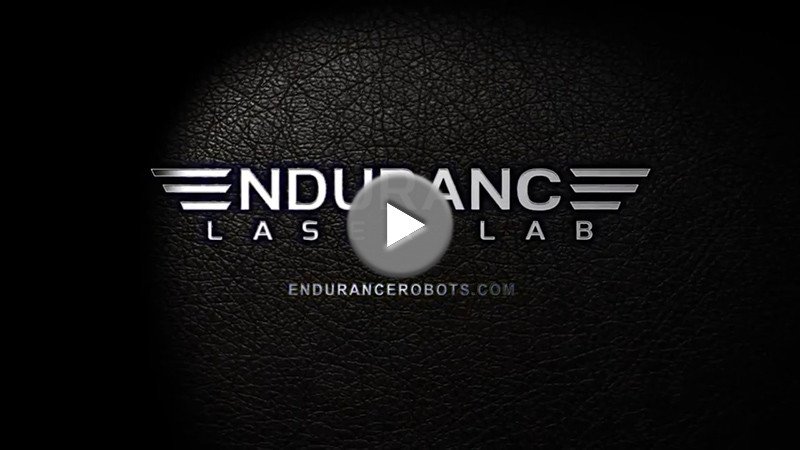 Connect your laser box to your laser modules
About using a laser box
Changing laser power via TTL
10 watt+ laser with an Endurance laser box
Do you already have a laser? Get an Endurance laser box.
A universal Endurance laser box for your diode laser. Proceed >>>
Proceed with a fast and secure checkout. An Ultimate laser box tool for you laser diode.