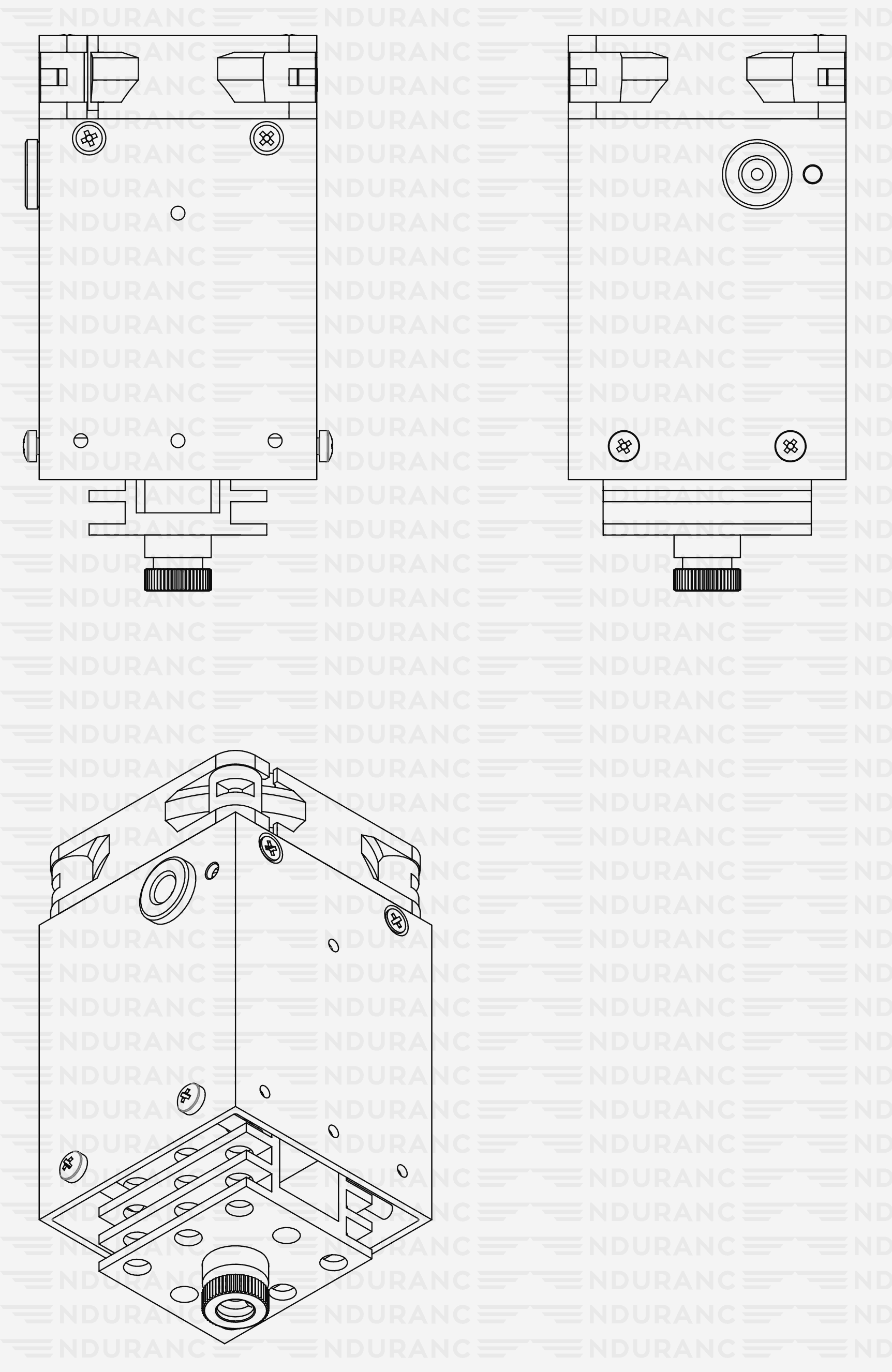 You may cut and engrave using this diode laser
Laser cut and laser engraving pictures
New designs of the 5.6W (5600 mW) and 8W (8000 mW) Endurance lasers (released in Sep 2017)
Laser cutting and laser engraving for home and for business.
Advantages of Endurance lasers
Laser attachments and laser engraving (marking) machines.
Why do our customers buy lasers and engraving machines from Endurance?
Compatible 3D Printers and CNC Machines
Learn more about compatible 3D printers / XY plotters and CNC machine
Promo video for 5.6W (5600 mW) diode laser
More guidance and tutorials:
Endurance 5.6 watt (5600 mW) Semiconductor (diode) Laser Operation
We'd like to tell you about possibilities, which a 5.6 watt laser opens.
5.6 watt laser appearance
Can be mounted to almost any 3D printer or CNC mill.
Its main difference from 2.1 watt and 3.5 watt is inside. It has a more efficient cooling system and a more powerful solid-state diode. We use high quality NICHIA diodes with 445 nm wavelength. Another difference is the current strength demand. It draws 3 – 4 amps, while a 2.1 watt (2100 mW) and a 3.5 watt (3500 mW) lasers need only 1.7 – 2 amps with the same voltage of 9-16 volts.
Our tests showed that the laser is able to work 48-72 hours non-stop or perhaps even more.
Spotlights of the 5.6 watt laser
The 5.6 watt laser easily cuts plywood and acrylic 3-5 mm (0,1-0,2″) thick, and it even cuts plywood 8 mm (1/3″) thick with many passes (requires Z axes for that).
This fact is remarkable because a СО2 laser needs to have more than 60-80 W to cut plywood this thick.
The ability to cut 8 mm plywood and 5 mm acrylic allows solving a lot of customers' practical tasks.
It should be mentioned that the same materials in different environmental conditions (temperature, humidity, etc.) might require different parameters of cutting. The color and transparency of the material matter.
The table below shows the tested materials and cutting parameters of the 5.6 watt diode laser.
Cutting parameters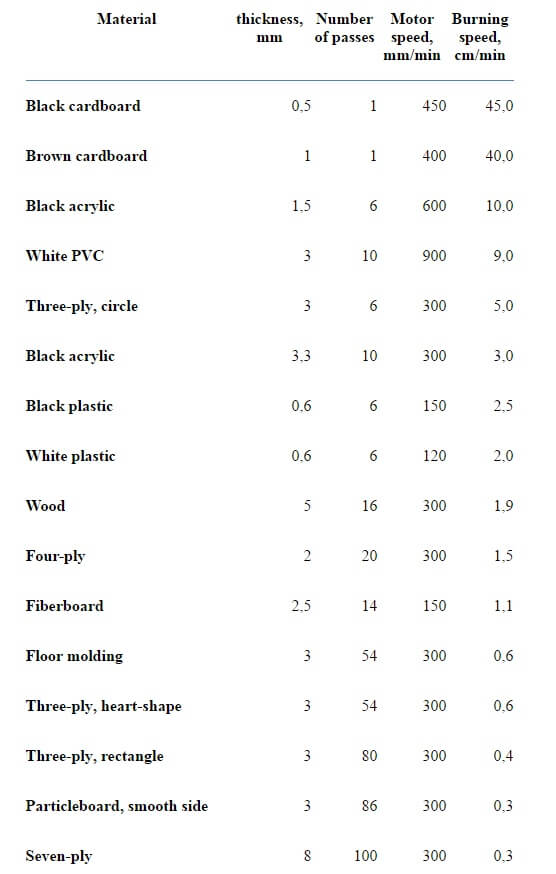 It should be specified that these data are approximate, as there are many varieties of material.
Parameters for laser cutting using 5.6 watt Endurance laser.
Regular long focal lens with focal range 2-10 cm (1-4'')
Short focal lens G2 with focal range 5 mm (1/5'')
Laser cuts are made using 5.6 watt (5600 mW) Endurance laser
We used a few kinds of three-ply. Though all ply samples looked absolutely the same we obtained different results.
You can not just cut plywood, wood and acrylic with the 5.6 watt laser but you can also make work pieces for bread boards (on copper-plated glass fiber plastic) and for aluminum engraving.
The laser fits not just for cutting but for engraving as well. We wrote about it in our early articles.
Lasers are compatible with any CNC machines, plotters and 3D printers and are easy to install.
Samples of engraving and cutting