Upgrade your diode laser with a high-quality laser lens pack.
Reduce power loss on your diode laser by using high-quality laser lenses.  Get the minimum laser beam spot for laser engraving and laser cutting.
Endurance offers 4 types of lenses:
3 element – long focal lens
G2 – short focal lens
G7, G8 long focal lenses
visit our online store – https://www.endurance-lasers.com/search?q=lens
Endurance lasers offer a full laser lens pack for diode lasers. Compatible with all TO-5, TO-9, and TO-18 diode laser housings.
The accuracy of laser cutting and laser engraving depends on the laser lens quality and the proper focusing.
The better lens – the better the result you will get.
A better lens means a smaller laser beam spot.
If the lens is made out of plastics (most cheap Chinese lasers are using low-quality plastic lenses) or is defective then it will not be useful for laser cutting or laser engraving and that means that the engraving will be blurred and fuzzy.
Power loss on different laser lenses. Testing all 4 types of diode lenses.
Proceed with a fast and secure checkout. Free DHL shipment worldwide. Get your laser in 3-5 days.
Endurance offers a laser lens pack for laser makers and professionals.
There are 4 types of lenses that we are offering:
• Regular 3 element lens [installed by default] (black one)
• G2 lens (golden with a small lens)
• G7 lens (golden with a big lens and silicone ring)
• G8 lens (the black one with a longer tube)
All these lenses were designed by professional optics suppliers and tested in the Endurance laser lab.
Parameters

3 element laser lens

G2 laser lens

G7 laser lens

G8 laser lens

About the lens
Standard 3 element laser lens
Short focal G2 laser lens
Multifocal G7 laser lens
Long focal G8 lens.
G7 Aspheric Glass lens
G8 Precision Glass Molding
Optimal focal range
30-100mm
5-30mm
20-100mm
30-100mm
Laser lens material
glass
glass
glass
glass
Size
M9 x 0.5mm x 10
M9 x 0.5mm x 10
M9 x 0.5mm x 10
M9 x 0.5mm x 10

6 mm (diameter)

6.35 mm (diameter)
6.4 mm (diameter)
7 mm (diameter)
Wavelength
405-450nm
400nm-700nm broadband coated
400-700nm
400-700nm
AR coating
+
+
+
+
Transparency
82%
94%
90%
91%
Components
3 element lens
Single Element
Single Element
Element Aspheric
Laser lens parameters
FL: about 8mm
Front Focus: 4.02mm
EFL=8mm
EFL: 8mm
Lens Size: 6mm
Back Focus: 4.8mm
Laser lens thickness=2.3mm
NA: 0.20
Working Focus: 2.357mm
NA=0.2
Naked Lens inside: 6.33mm(Diameter)
CA=6.5
Divergence: 10.02mm
BFL=5.67122
Divergence: 8.8mm
Focal Length: 7mm
Glass Type
BK7
L-BAL35
BK7
BK7
Frame material
Black metal
Golden metal
Golden metal
Black metal
Laser power
100mW ~ 10W
100mW ~ 10W
100mW ~ 10W
100mW ~ 10W
The best tested focal range*
63-67 mm
32-33 mm
83-85 mm
70-75 mm
The smallest laser beam spot*
85 x 130 microns (uM)
65 x 130 microns (uM)
88 x 130 microns (uM)
77 x 130 microns (uM)
* – those measurements were made in the Endurance laser lab.

Getting started with laser lens pack – all you need to know – a detailed video guide.
Avoid cheap laser lenses that might look like expensive ones but have the wrong geometrics, design, materials and will not act as they should.
Bad lenses can even have a reflection that may damage the laser diode.
Briefly about a 3 element laser lens
A 3 element collimating lens w/ AR coating for 405nm – 465nm. It has M9/P0.5 threads that will work with a lot of standard diode housings available. This lens is good for correcting laser beams for long ranges.
Briefly about a G2 laser lens
This lens is the best choice for short ranges, as in an engraving machine. For long ranges please consider a 2 or 3 element lenses.
Briefly about a G7 laser lens
The G7 is a second-best high pass single lens but it won't increase the beam divergence as the G2 does. The G7 has a long focal length just like a 3-elements lens. It's a well-balanced lens that has the advantage of 3 element lens (very good divergence) and G2 (in terms of power).
Laser engraving on plywood with G7 lens – an impressive result
Briefly about a G8 glass collimation lens.
Broadband AR Coating 400nm-700nm
This lens is a long focal length single-element glass lens with a broadband AR coating. It has a 90% pass efficiency which is amazing for a longer focal length lens. It does an amazing job of cleaning up stray light around the projected spot with many common diodes caused by the small amounts of uncollimated light escaping the lasing cavity reflecting off things like the edge of the emitter, walls of the module or inner walls of the lens barrel. Like the G2 lens or countless other similar lenses being sold as G-2's, it creates a reduced spot size while maintaining a 90% pass efficiency compared to the 96% pass efficiency of a G2 lens.
Livechat!
Our lasers are very reliable and powerful. We are ready to assist you in our
We tested the G8 lens for CNCs and 3D printers and got a very practical result.
However, the G2 lens makes the smallest spot with the aperture of the lens about 30mm-40mm. This is the smallest spot that can be made, with the high transition level and power density. The G7 & G8 laser lenses will be a great addition for your laser cutting with the advantage of having a longer focal length.
Independent test results by DTR's laser shop
Conclusion
We suggest taking advantage of all 4 types of lenses.
1. You get a spare 3 element lens just in case it breaks.
2. You get 3 additional lenses that can be used for accurate and clean laser cutting & precise laser engraving when close attention to detail is needed.
3. The G2 lens remains the best choice for laser cutting and laser engraving with the shortest focal range.
3-element lens (cleanest beam profile, best for low power lasers)
3-element lens has a long focal length, low divergence, and clean beam profile but it has a significant output loss.
Advantage Tight laser beam with the cleanest beam profile
Downsides 84% efficiency (1W diode = 700mw using this lens)
G2 lens (best for power)
The G2 is a single lens enabling the maximum true power of the laser diode for rapid close-range burning and engraving.
Advantage 94% efficiency, reduces the beam aperture
Downsides Increase the beam divergence (thickness) and the beam profile
G7 lens(Balanced Multi-Purpose Perfection)
This lens is a cross between the divergence and the power lens. With the G7, the beam divergence won't increase as it does with the G2 and you will still get very close power of the laser diode.
Advantage 91% efficiency, long focal length and increases beam aperture.
Keep in mind that a low-quality Chinese lens might have some optical artifacts and other issues that might have a poor effect on laser cutting and laser engraving.
Special offer for laser lens package on our online store
Bigger focusing ring + fixation ring
We have made a free improvement for you.
1. bigger brass focusing ring
2. aluminum fixation ring.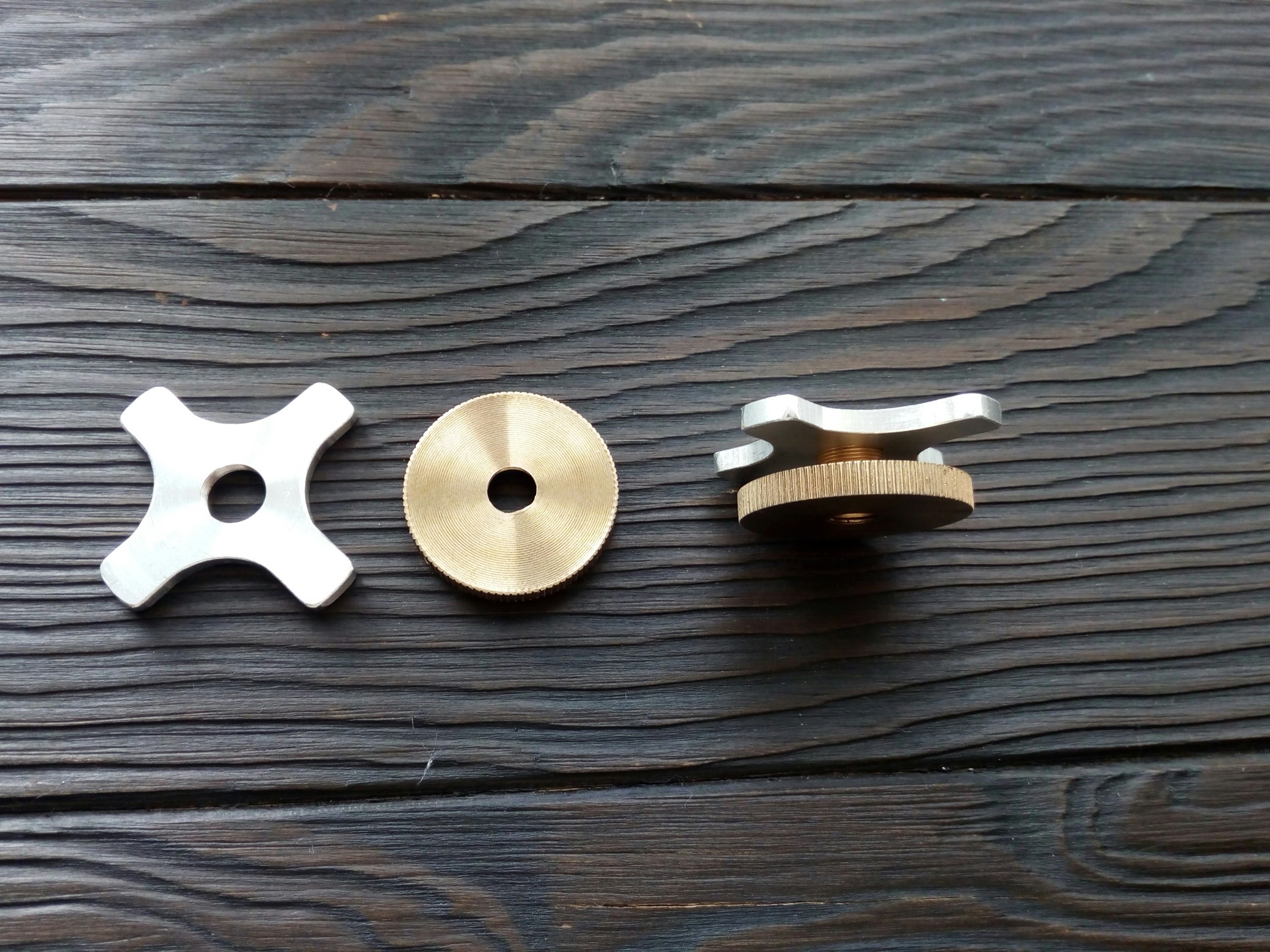 Recently we have been told that springs do not keep the lens tight and they are quite loose. This improvement will allow you to focus the laser much easier and fix the lens as soon as you reach the focus.
Adding a laser lens spacer
Upgrading Chinese lasers with an Endurance air nozzle ver 2.0. A full guide.
Learn more about wood and plywood cutting >>>
All you need to know about wood and plywood laser cutting — parameters, settings, focusing, air assist
Shop Now!
You may do a lot with Endurance lasers.
Independent test of Endurance laser lens pack by John Walker
"As you may know, Endurance Lasers offers several different lens configurations which are now available in a "pack." I now have the standard 3-Element, which came with my laser, and the G-2, G-7, and G-8 lenses which I received a couple of weeks ago. Now that I had them all, why not do a little experimenting?"
Acclaim Crafts – Endurance Lasers Lens Pack Comparison (Read a full PDF guide)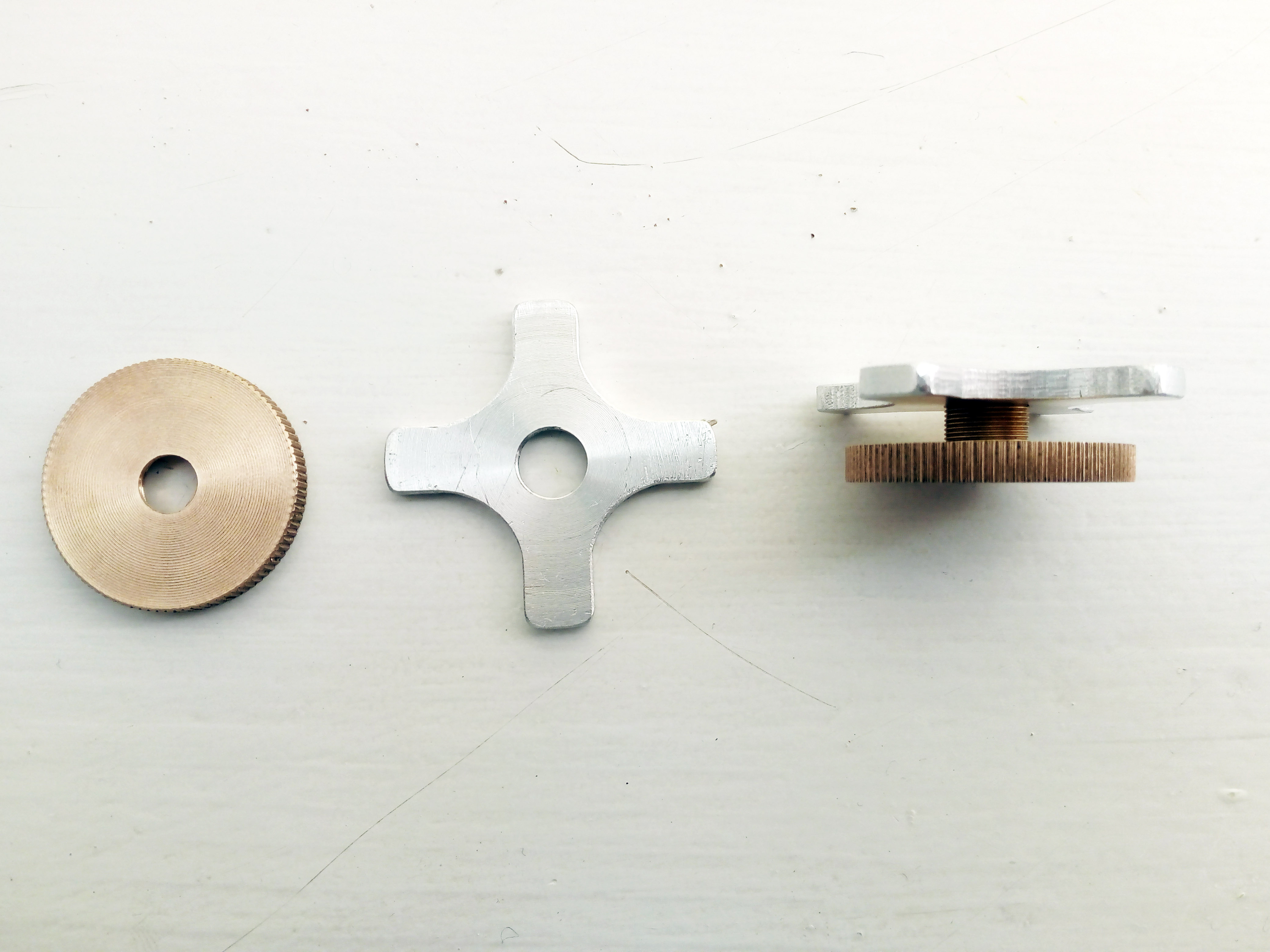 Order a laser lens pack today!
Learn more about laser beam focusing
Focal range laser lens test. laser lens tests (PDF). Testing lenses from different optical producers.

https://endurancelasers.com/laser-beam-focusing/
Learn more about Endurance lasers lens >>>