This page contains examples of our clients` work. Ideas, master classes, and photo reviews. More than 500 creative works will help you decide on a hobby or find a source of income.  The latest updates are also available on our group Facebook.
20 ways to use laser engraver and cutter.
1. Wooden holder for a keychain.
2. The holder for the phone in the car.
3. A beautiful keychain.
4. Beautiful lighter.
5. Bottle opener.
6. Holder for wine glasses.
7. Small table for two.
8. Wall clock.
9. Original acrylic lighting.
10. An unusual mirror with an indication of the working hours.
11. Glasses for beer.
12. Decorative knife.
13. Acrylic calendar.
14. Transparent acrylic badge.
15. Acrylic chess.
16. Craft wallet.
17. Original folder for documents.
18. Cup holder.
19. Leather mouse pad.
20. Soft and comfortable pillow.
Meaningful Engraving Gift Ideas For Your Family
Finding a meaningful gift can be difficult sometimes, but what you might not know is that there are plenty of engraving services available these days. These services allow you to engrave words or symbols on anything from photo frames to necklaces. Here are meaningful engraving gift ideas for the family.
There are few limits for what can be engraved, so it's helpful to have a few ideas of what works well and would be interesting for the recipient of your engraving gift.
Engraved Glasses
Consider an engraved glass award if you want to give your family members a meaningful gift this holiday season.
Engraved glass awards are available in many shapes and styles. They include the traditional star shape, hearts for Valentine's Day, or even something more personal like a photo of their child.
Depending on the time of year, you can give these awards as a Christmas stocking stuffer or Hanukkah present. A personalized engraving makes this gift truly special and memorable.
Engraved Photo Frames
It's a good idea to keep family members close with the help of engraved photo frames. Engraved photo frames are a great way to show your love and appreciation for your loved ones. It also gives them something they can cherish for years to come.
There are many styles and sizes available, so you should have no problem finding one that will be perfect for the person you plan on giving it to. Engraved photo frames offer a sentimental touch that is sure not to go unnoticed by any member of the recipient's family!
A personalized frame makes an excellent gift because it can never be replicated or replaced. It means it will always hold its special meaning in the hearts of everyone who sees it.
Family pictures are often passed down from generation to generation. This means that your loved ones would surely treasure one that was hand-crafted with their name or initials on it.
Monogrammed Connectors and Keychains
Monogrammed connector and keychain sets make excellent gifts because they can personalize them to fit any preference. There are many styles, colors, and sizes available, all varying in price.
In addition, these accessories will always serve as a reminder of your thoughtfulness and generosity towards them.
Monogrammed keychains are an excellent gift because they're not too expensive, but still convey the message that you care enough about someone to take the time to personalize something for them.
You can also go with monogrammed jewelry, such as bracelets or necklaces. They are often more affordable than other personalized products.
These accessories are great for showing off your personality and practicality by using different initials instead of full names. A bracelet will always be there, so the wearer can think of you when they see it!
Many other products would work well as presents, including calendars, wine bottle holders, travel mugs, etc. Personalized products show that you took a special interest in buying them a gift by putting your personal touch on it!
Family Tree Plaques
There are many types of gifts to give to your family members, but one thing that is sure to be meaningful is an engraved Family Tree Plaque. These plaques would make a wonderful gift for the holidays or any other occasion.
You can customize them with names, dates, and events to make them even more special. The engraving will last forever! It also makes a great memorial piece in case anything happens unexpectedly.
Engraved plaques are an excellent way to honor someone you love, who has passed away or celebrate another milestone event in their lives, such as wedding anniversaries or retirement parties. Celebrate your family's legacy with this beautiful keepsake today!
Personalized Jewelry Boxes
We all know that a personalized gift shows how much you care. But what if your family members have everything they could need? What's the perfect present for someone who already has it all?
A Personalized Jewelry Boxes engraving makes a thoughtful and meaningful gift, with an inscription from you—something they will cherish as long as they live.
There are many styles of engraved jewelry boxes to choose from, so find one that suits their personality and interests. In this way, you can give them something truly special and unique. It will be like giving the world to someone who doesn't know what they want!
Ideas for What to Write on Engravings
After you decide what object to get engraved, it's important to figure out what to write on the object. There is no one right answer for this because it depends on a few factors. The first being who is this for? A family member, a friend, or coworker/colleague. After deciding who it's for, the next question is what is the gift for? Is it a birthday gift, a work reward, or something more specific?
With those ideas in mind, also remember the limitations of the object you chose. You probably won't have enough space for more than a sentence, to go along with potentially their name. Maybe there is a phrase that is meaningful to you both or is related to the reason you are getting something engraved. You can also include images, but those will vary in quality depending on the material you choose.
Keep all of this in mind when you are writing/designing what you are going to get engraved. The gesture of engraving something is very generous, but it should have sentimental value to the person you are gifting it to.
Some free examples of images + g-code were generated using a Lightburn software for the Eleksmaker board.
Master class gallery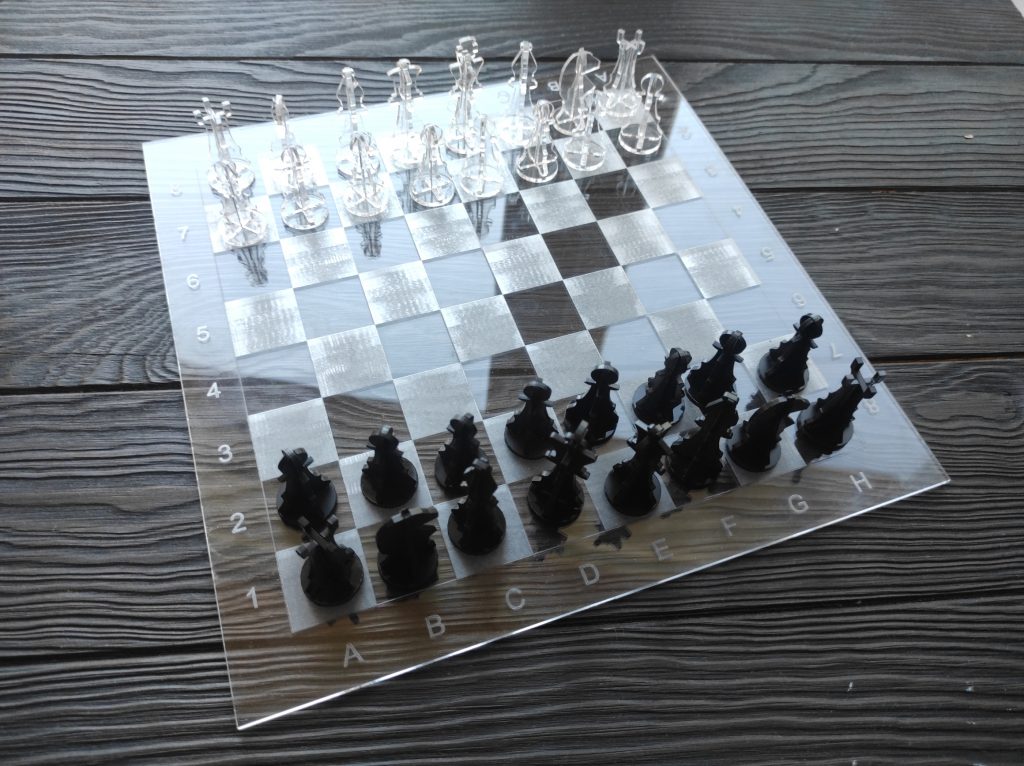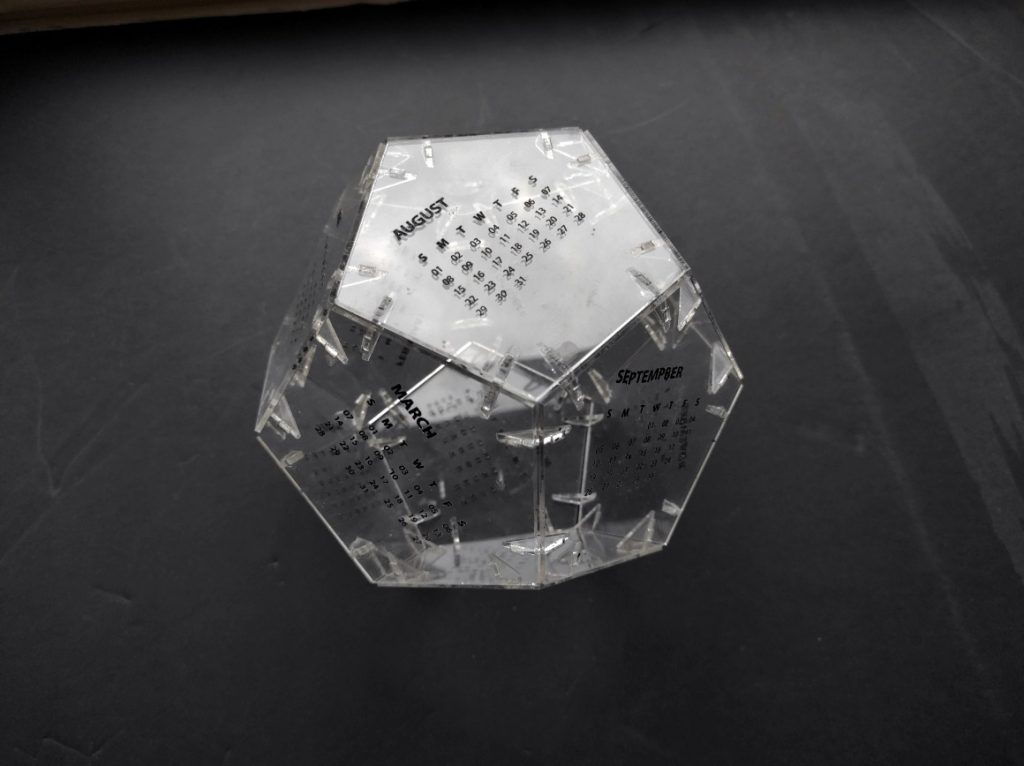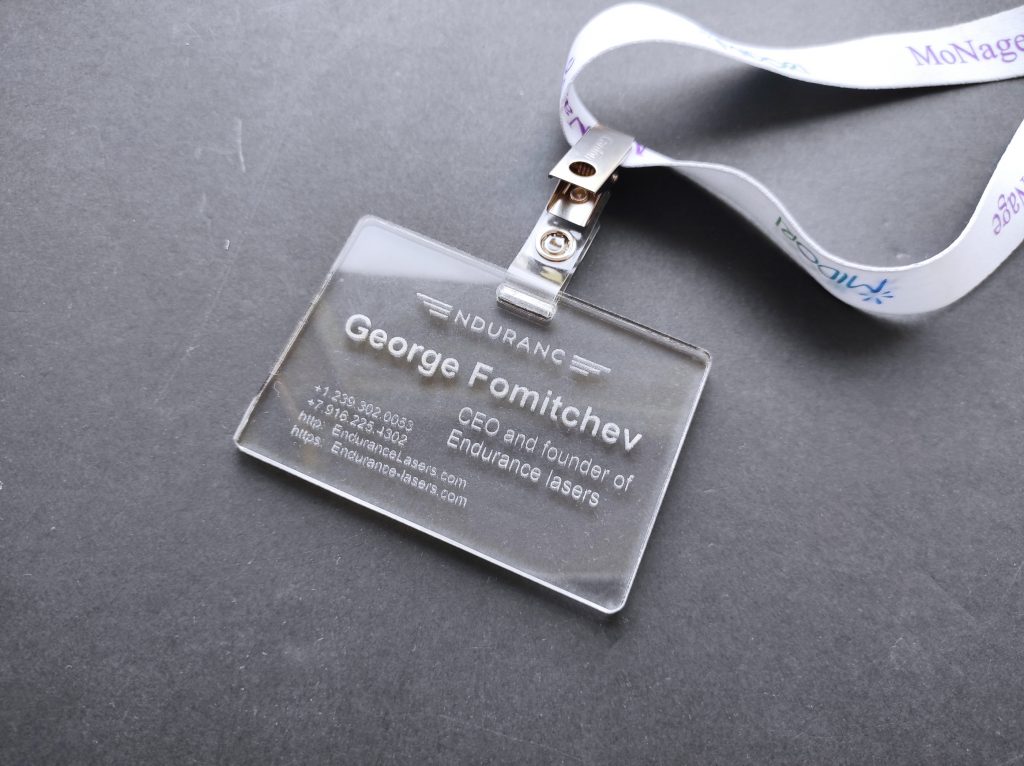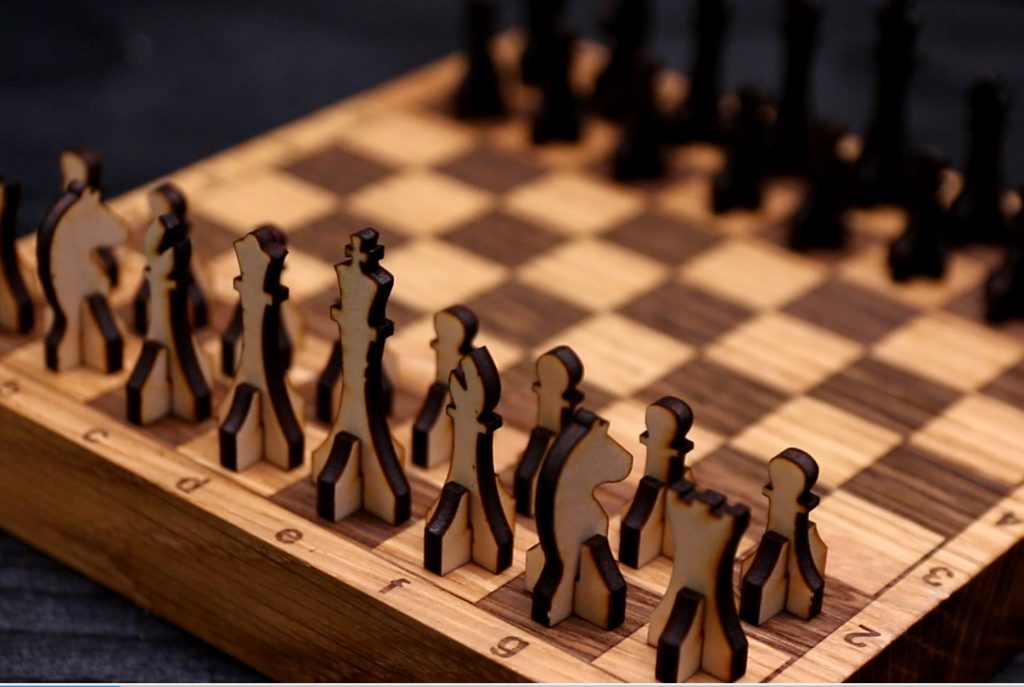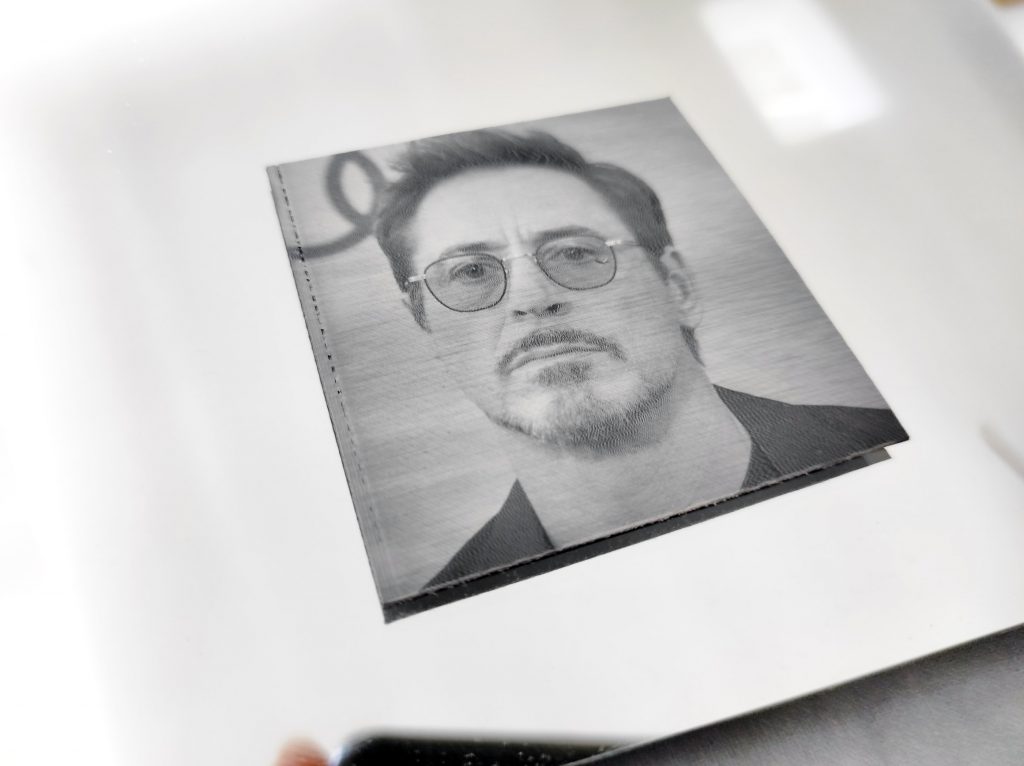 photoengraving on black PLA plastics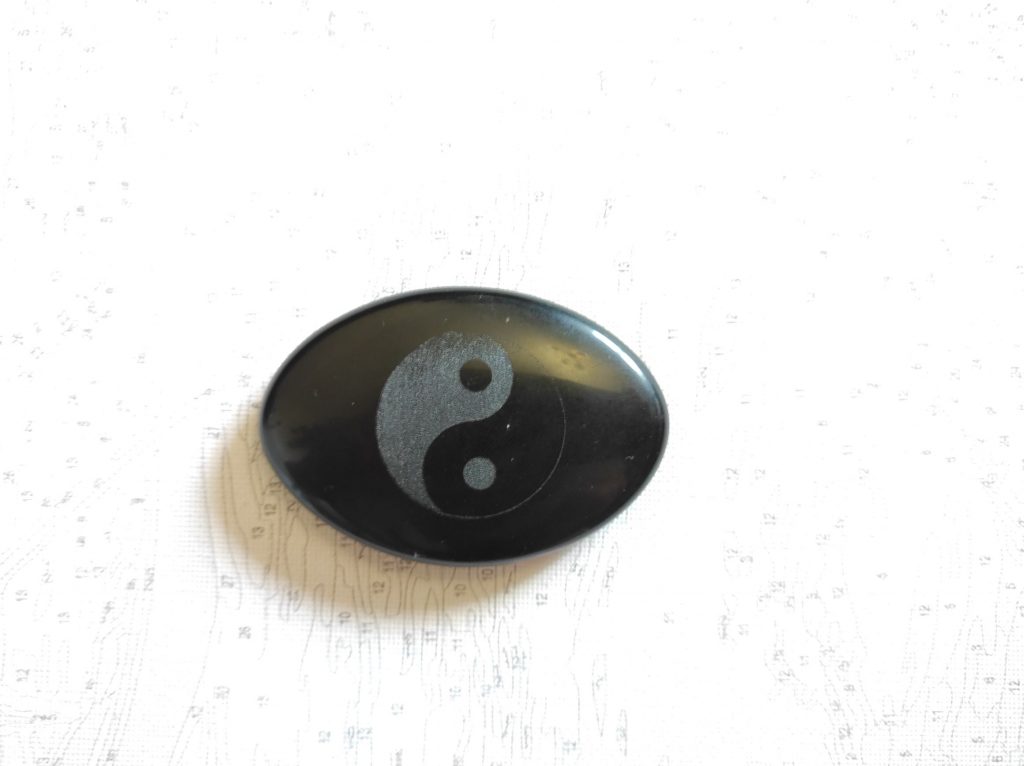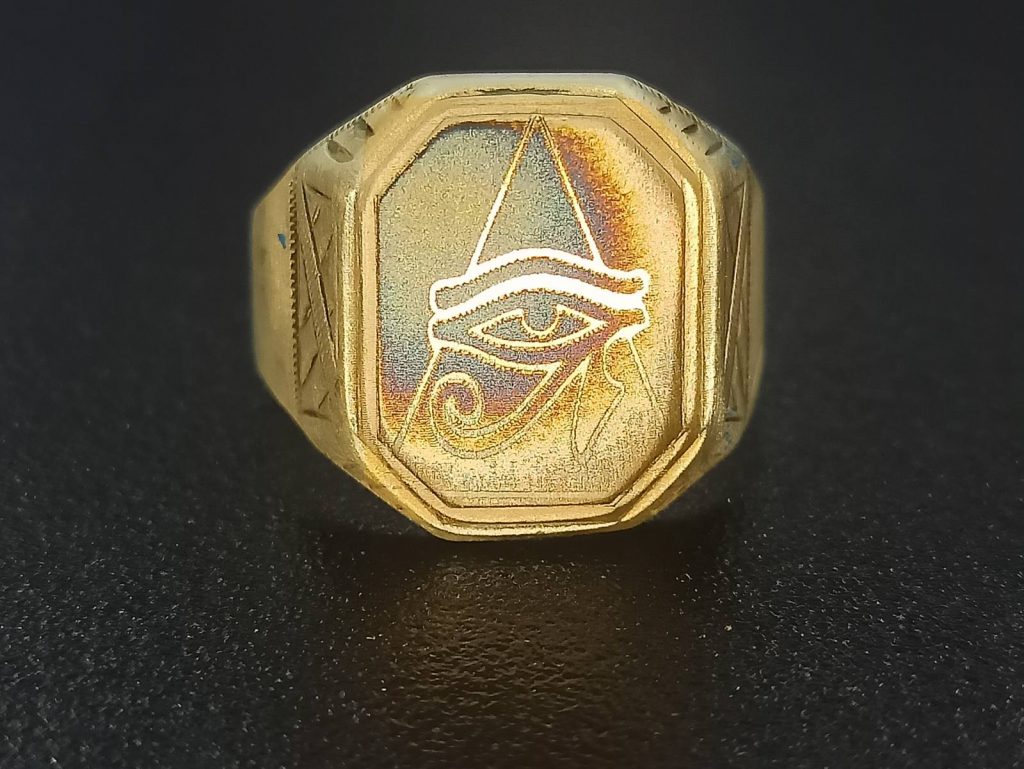 Nice engraving on a silver ring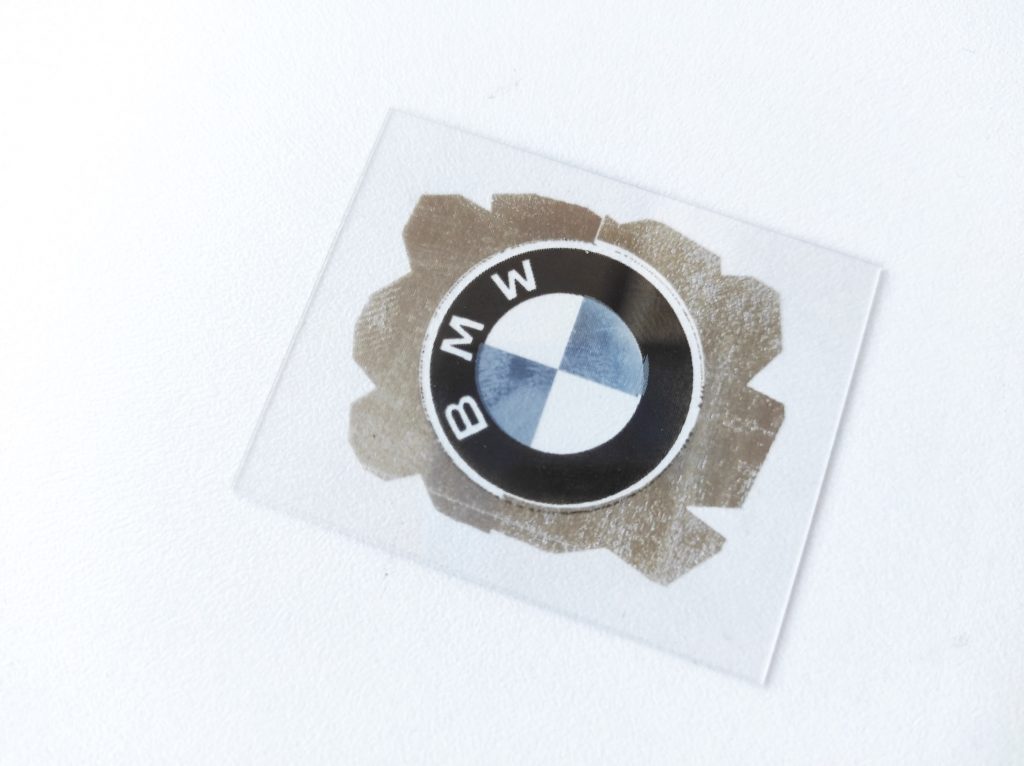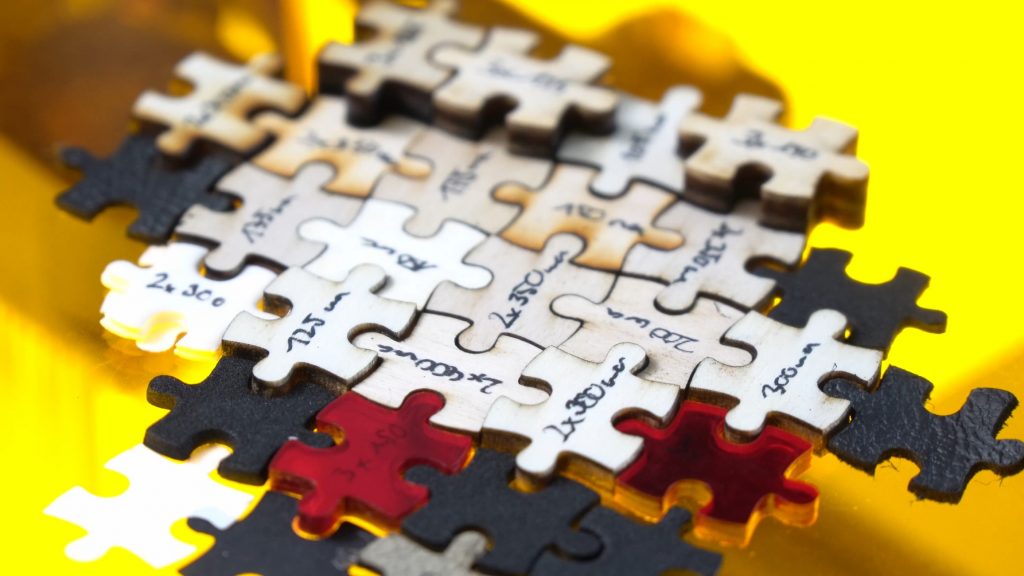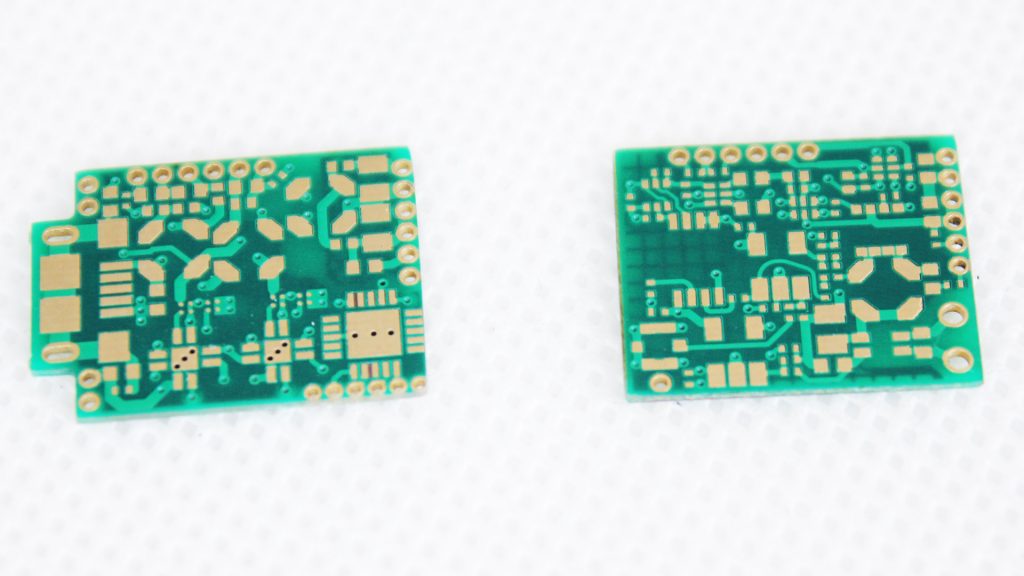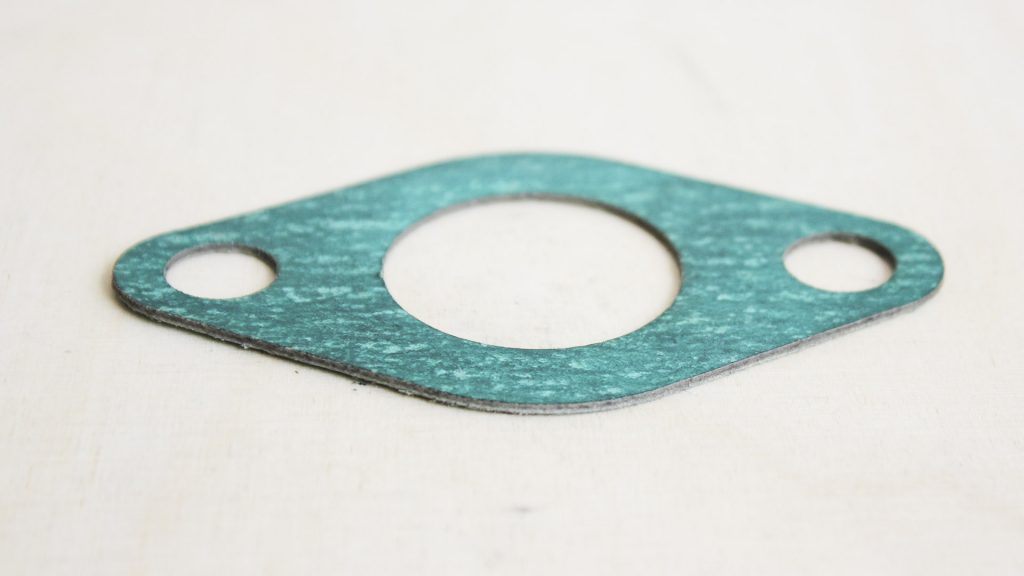 Cutting Gaskets out of Sealing Materials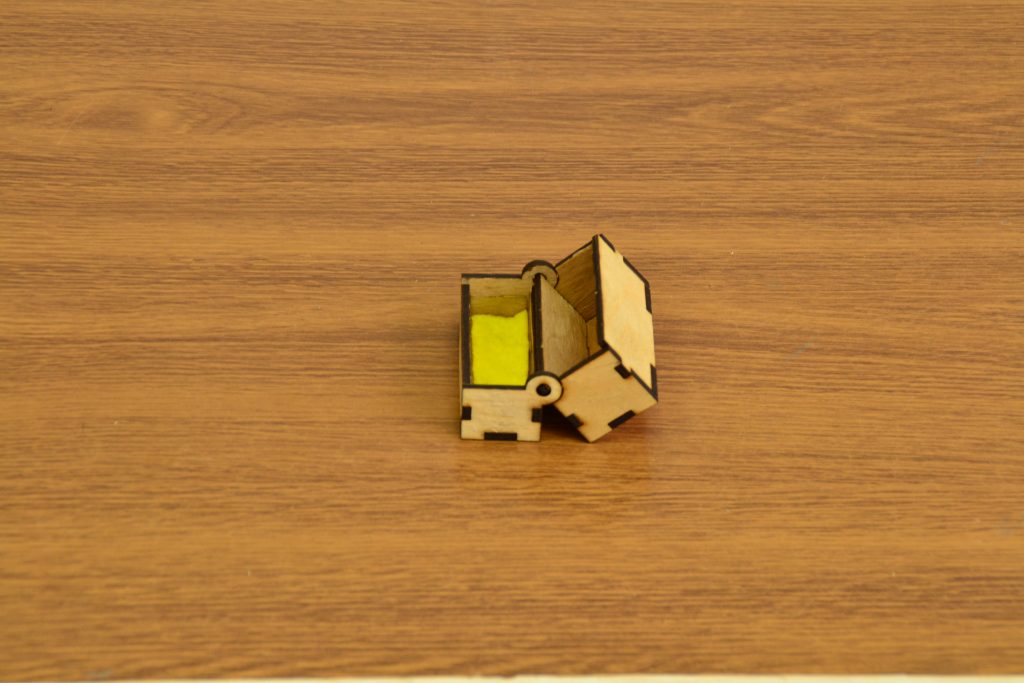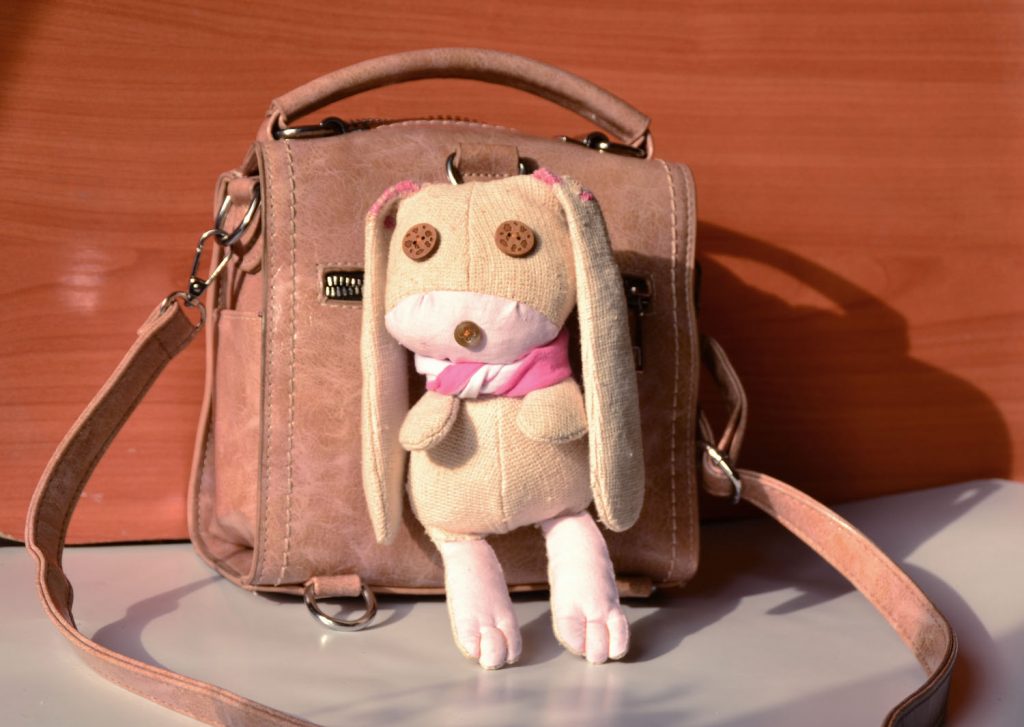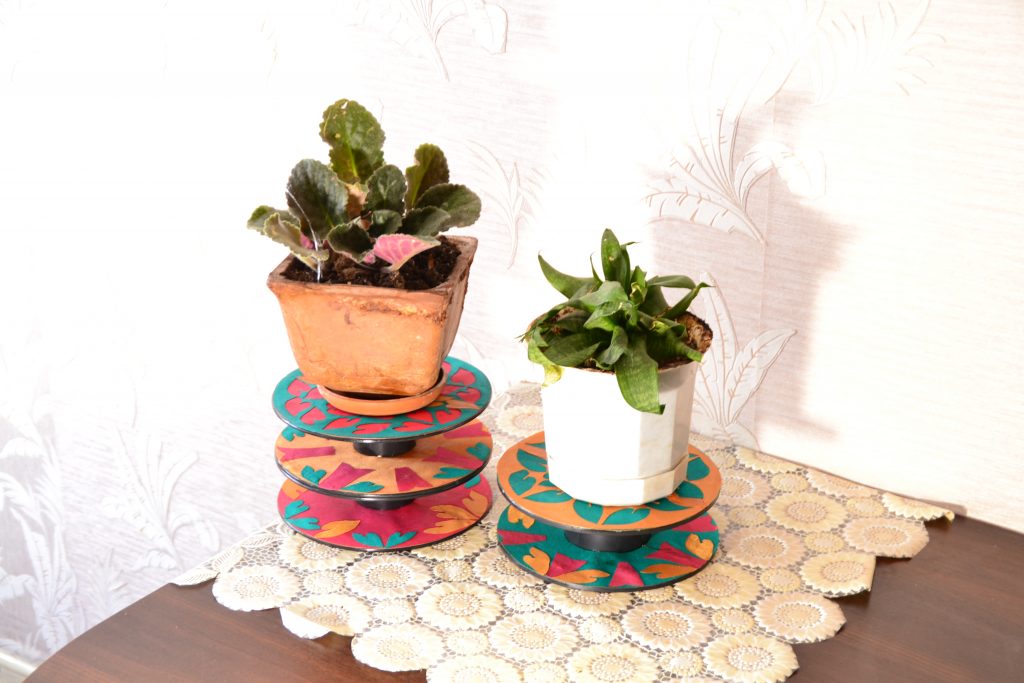 A New Life of PLA Filament Spools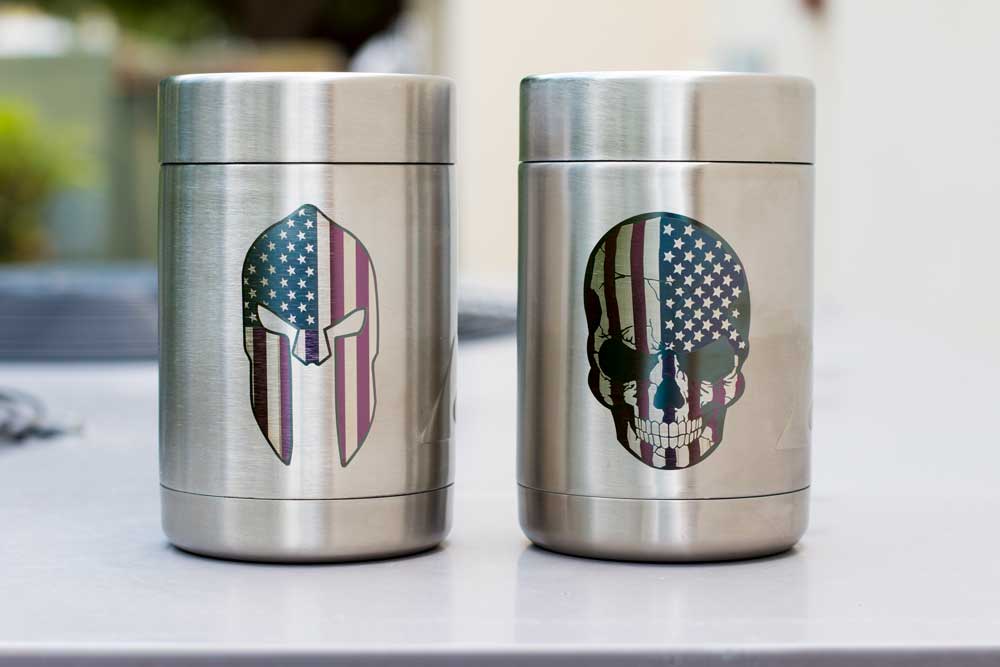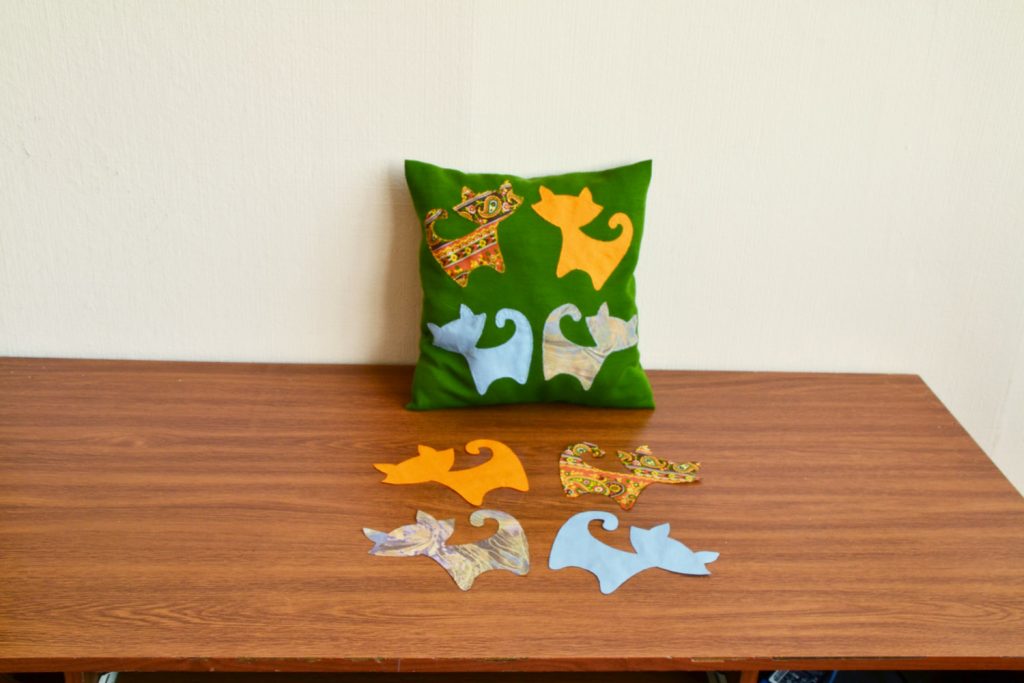 Final Remarks
Engraved gifts are a thoughtful way to show someone you care. Family Tree Plaques, Monogrammed Connectors and Keychains, Personalized Jewelry Boxes, and Engraved Photo Frames make excellent personalized presents for family members that they will cherish forever. Depending on what you want to engrave, the cost can change, so keep that in mind when deciding on materials and objects. It's also important to know what you want to engrave on an item and make sure it is something the recipient will understand and cherish.
photoengraving on black PLA plastics

A New Life of PLA Filament Spools

happy new year 2019 dog 2

Processed with VSCO with a6 preset

Processed with VSCO with a6 preset

sinclairs' piece of art 3

sinclairs' piece of art 1

sinclairs' piece of art 4

cutting-wood-wine-box-4_21

It was made with 3 – 3.5 (3000-3500 mw)

Patricia Filyaw's Kitchen

comic and games convention in Tuscany 3

Processed with VSCO with a6 preset

Processed with VSCO with a6 preset

Glenn_Phenicie_MagicCoin_1

5 mm (1/5") transparent glass laser cut

Endurance lasers abilities

edited ceramics engraving

fairy sticks glitter foam sheet

Endurance 10W "invincible" with a "laser lense spacer" from Endurance and a G7 lense

Done with 10 watt Endurance laser

Done with 10 watt Endurance laser on Cedar

Done with 10 watt Endurance laser

Best cutting and Engraving

10 watt Endurance laser on Mahogany

Done with 10 watt Endurance laser

Done with 10 watt Endurance laser

Done with 10 watt Endurance laser on mahogany

10 watt Endurance laser on slate

Done with 10 watt Endurance laser

199678836_6385098351516325_1593081140941029341_n

199727680_6385098281516332_7717795876394153941_n

Train blueprints on 24 x 12 oak

Done with 10 watt Endurance Laser

Done with 10 watt Endurance Laser on Oak

Done with 10 watt Endurance laser

Done with 10 watt Endurance laser 1/8″ Birch plywood

Done with 10 watt Endurance on Oak

On the right: 3mm birch, lightly sanded, 2500mm/m, 100%= 4 1/2 hoursOn the left: added baking soda mixture, 5000mm/m, 85%= 1 3/4 hoursI absolutely cannot believe the difference

Choosing The Thin Black Line

Maple done with 10 watt Endurance laser

10 watt Endurance laser on Maple

something is going wrong here

Done with 10 watt Endurance laser

According to archaeologists and scholars, the Celtic Knot or Triquetra is sometimes called the Trinity Knot, and it first appeared as a pagan design used by Celts

The Celtic cross is a form of Christian cross featuring a nimbus or ring that emerged in Ireland, France and Britain in the Early Middle Ages

Wolves howl to communicate their location to other pack members and to ward off rivaling packs from their territory

Alexander III of Macedon, commonly known as Alexander the Great, was a king of the ancient Greek kingdom of Macedon and a member of the Argead dynasty

Ragnar Lothbrok is a legendary Viking hero, as well as, according to the Gesta Danorum, a legendary Danish and Swedish king

The Battle of Jaffa took place during the Crusades, as one of a series of campaigns between the army of Sultan Saladin (Ṣalāḥ al-Dīn Yūsuf ibn Ayyūb) and the Crusader forces led by King Richard I of England (known as Richard the Lionheart)

In Greek mythology Forest Nymphs were female spirits of the natural world–minor goddesses of the forests, rivers, springs, meadows, mountains and seas

only your imagination limits you

Flappers were a generation of young Western women in the 1920s who wore short skirts, bobbed their hair, listened to jazz, and flaunted their disdain for what was then considered acceptable behavior

Com muita persistência e determinação consegui um trabalho com minha cnc 3018, fresa diamantada

The US Capitol rotunda is the central rotunda of the United States Capitol in Washington, D

Before the likes of Katharine Hepburn and Bette Davis brought us the iconic 1930s fashion styles, there were the super chic styles of the roaring twenties

The hobo nickel is a sculptural art form involving the creative modification of small-denomination coins, essentially resulting in miniature bas reliefs

Ra was believed to rule in all parts of the created world: the sky, the Earth, and the underworld

Since ancient times, swans have been associated with tranquility and nobility, featuring in myths and stories around the world

Recipe on a board 10w endurance – love my laser

A feminine warrior is so because she's learnt to integrate her vulnerability as the source of her power

So I've looking through some of the images in various groups and on the Endurance site and see that there are methods for laser etching on other surfaces

10 watt Endurance laser on a hammer handle

10 watt Endurance laser on Oak

Image Right After Burn with Endurance DUOS 15 Watt Laser

compressed light spot carving effect is very well, enjoy the breakfast moment

My first go at greyscale 3D engraving with wood

Made my son a clock! He loves fishing Made with a 10w Deluxe Endurance laser on an Ortur LM2 FrameMultiple layers of 1/4" birch

1st Cut Tests (with air assist) of dense 1/8″ Balsa Using Duos 15 Watt DIY Kit

At times like these it would be a big advantage to have some kind of shield to protect ourselves from outside threats

Going out without a mask, and ignoring the social distancing rules, as akin to playing 'Russian Roulette'

King Edward VII and Queen Alexandra, ruled from 1901 until his death in 1910

Friday night, end of the week

Guan Gong is looking very serious

This ancient astrological calendar will help you prepare for the Chinese New Year

ORTUR LM2 20WCorel Photopaint for pre-processing

The nymphs were spirits of nature that inhabited the woods and forests and rivers, and always appeared as beautiful maidens

The milkmaid's day starts well before dawn, to ensure that the milk doesn't spoil in the heat of the day, and by the time the sun raises itself languidly above the dark horizon she is finished and on her way to the next task of the day

This is Erin, the Pretty Women from Notting Hill

If you need to make astrological calculations to get your life back on track during these difficult times, then you'll need a trusty old Astralabe to get you started

Youth is full of pleasance,Age is full of care

This Christian soldier certainly has his hands full

Well, this young lady has time to sit and ponder

Newsprint 2100mm/20% 300dpi, baking soda

Well, I went out and found the dragon

An old photo from 1967 for a customer

After correcting the settings

I believe this constant line path is the issue

Other pieces I've done before

Where I live, the sun is preparing to set at the end of another day, and the moon is waiting in the wings to take over the stewardship

Friday, the end of the week at last

I'm working on my laser enclosure and here's what will be under my adjustable bed

Today, a European flavour, the feeling of Joie de vivre, and tranquility

Kenny Hack Burn Test Day 3

A bit deeper/darker than expected but this will do as the first "production" laser paint/engrave part

Queen Nefertiti reigned in the 18th Egyptian Dynasty, the wealthiest in Egyptian history, immediately prior to the ascension of Tutankhamun

Successful laser engraving on glass using my 5

Friday morning and the Gods are looking down, and they are not pleased at what they see

I was wondering if it was possible to copper-plate a piece of plywood with a celtic knot

New Lasertorch printed, wasked and right now post curing

Today I came across this shortsighted Mayan horticulturist

Done with 10 watt Endurance laser

OK Gang, First let me start by thanking George at Endurance

Happy New Year everyone and may the abundance of peace, love, joy, happiness, prosperity and longevity overflow upon you throughout the year and years after

My first work on canvas!Nicky Norton White tile

First attempt cutting 4mm pine plywood

Created this little gradient piece to illustrate different federates and power settings

My latest work with Endurance lasers 10W

Made a custom case for my CronosMaker Arduino board

Procedurally generated snowflakes

Watched a video on YouTube for etching scratch paper by laser

Making some Christmas ornaments today!

Question for the think tank:Any one ever see this issue ( offsetting on the H E X N) and know what may be causing it?

We understand that you guys are finishing up your Christmas orders

Done on endurance 10w, this was the test image before going on a turned wood bowl

Our Elephant Mandala is 5 layers

Did some coasters for Christmas

Christmas is near 10W Endurance lasers with air assist

A question to my community
New g-codes tested for Eleksmaker frame (GRBl 1.1h firmware)
Do you look forward to upgrading your 3D printer / CNC router or an engraving / cutting machine you have?
If so, please fill in the form, and we will help you with advanced solutions from Endurance.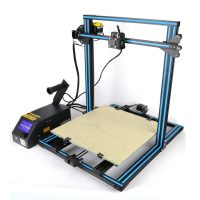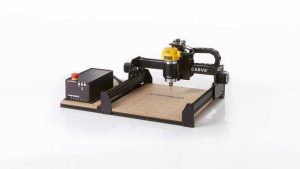 Big vector library (3.2Gb) for laser cutting/engraving
All you need to know about G-code
Our YouTube video footages >>>
About GRBL 
An important things you need to know about GRBL parameters, firmware settings
Endurance lasers free plugin for an Inkscape 
How to use an Endurance plugin for an Inkscape laser software (G-code add-on generator extenstion tool)