This page contains examples of our clients` work. Ideas, master classes, and photo reviews. More than 500 creative works will help you decide on a hobby or find a source of income.  The latest updates are also available on our group Facebook.
20 ways to use laser engraver and cutter.
1. Wooden holder for a keychain.
2. The holder for the phone in the car.
3. A beautiful keychain.
4. Beautiful lighter.
5. Bottle opener.
6. Holder for wine glasses.
7. Small table for two.
8. Wall clock.
9. Original acrylic lighting.
10. An unusual mirror with an indication of the working hours.
11. Glasses for beer.
12. Decorative knife.
13. Acrylic calendar.
14. Transparent acrylic badge.
15. Acrylic chess.
16. Craft wallet.
17. Original folder for documents.
18. Cup holder.
19. Leather mouse pad.
20. Soft and comfortable pillow.
Meaningful Engraving Gift Ideas For Your Family
Finding a meaningful gift can be difficult sometimes, but what you might not know is that there are plenty of engraving services available these days. These services allow you to engrave words or symbols on anything from photo frames to necklaces. Here are meaningful engraving gift ideas for the family.
There are few limits for what can be engraved, so it's helpful to have a few ideas of what works well and would be interesting for the recipient of your engraving gift.
Engraved Glasses
Consider an engraved glass award if you want to give your family members a meaningful gift this holiday season.
Engraved glass awards are available in many shapes and styles. They include the traditional star shape, hearts for Valentine's Day, or even something more personal like a photo of their child.
Depending on the time of year, you can give these awards as a Christmas stocking stuffer or Hanukkah present. A personalized engraving makes this gift truly special and memorable.
Engraved Photo Frames
It's a good idea to keep family members close with the help of engraved photo frames. Engraved photo frames are a great way to show your love and appreciation for your loved ones. It also gives them something they can cherish for years to come.
There are many styles and sizes available, so you should have no problem finding one that will be perfect for the person you plan on giving it to. Engraved photo frames offer a sentimental touch that is sure not to go unnoticed by any member of the recipient's family!
A personalized frame makes an excellent gift because it can never be replicated or replaced. It means it will always hold its special meaning in the hearts of everyone who sees it.
Family pictures are often passed down from generation to generation. This means that your loved ones would surely treasure one that was hand-crafted with their name or initials on it.
Monogrammed Connectors and Keychains
Monogrammed connector and keychain sets make excellent gifts because they can personalize them to fit any preference. There are many styles, colors, and sizes available, all varying in price.
In addition, these accessories will always serve as a reminder of your thoughtfulness and generosity towards them.
Monogrammed keychains are an excellent gift because they're not too expensive, but still convey the message that you care enough about someone to take the time to personalize something for them.
You can also go with monogrammed jewelry, such as bracelets or necklaces. They are often more affordable than other personalized products.
These accessories are great for showing off your personality and practicality by using different initials instead of full names. A bracelet will always be there, so the wearer can think of you when they see it!
Many other products would work well as presents, including calendars, wine bottle holders, travel mugs, etc. Personalized products show that you took a special interest in buying them a gift by putting your personal touch on it!
Family Tree Plaques
There are many types of gifts to give to your family members, but one thing that is sure to be meaningful is an engraved Family Tree Plaque. These plaques would make a wonderful gift for the holidays or any other occasion.
You can customize them with names, dates, and events to make them even more special. The engraving will last forever! It also makes a great memorial piece in case anything happens unexpectedly.
Engraved plaques are an excellent way to honor someone you love, who has passed away or celebrate another milestone event in their lives, such as wedding anniversaries or retirement parties. Celebrate your family's legacy with this beautiful keepsake today!
Personalized Jewelry Boxes
We all know that a personalized gift shows how much you care. But what if your family members have everything they could need? What's the perfect present for someone who already has it all?
A Personalized Jewelry Boxes engraving makes a thoughtful and meaningful gift, with an inscription from you—something they will cherish as long as they live.
There are many styles of engraved jewelry boxes to choose from, so find one that suits their personality and interests. In this way, you can give them something truly special and unique. It will be like giving the world to someone who doesn't know what they want!
Ideas for What to Write on Engravings
After you decide what object to get engraved, it's important to figure out what to write on the object. There is no one right answer for this because it depends on a few factors. The first being who is this for? A family member, a friend, or coworker/colleague. After deciding who it's for, the next question is what is the gift for? Is it a birthday gift, a work reward, or something more specific?
With those ideas in mind, also remember the limitations of the object you chose. You probably won't have enough space for more than a sentence, to go along with potentially their name. Maybe there is a phrase that is meaningful to you both or is related to the reason you are getting something engraved. You can also include images, but those will vary in quality depending on the material you choose.
Keep all of this in mind when you are writing/designing what you are going to get engraved. The gesture of engraving something is very generous, but it should have sentimental value to the person you are gifting it to.
Some free examples of images + g-code were generated using a Lightburn software for the Eleksmaker board.
Master class gallery
Final Remarks
Engraved gifts are a thoughtful way to show someone you care. Family Tree Plaques, Monogrammed Connectors and Keychains, Personalized Jewelry Boxes, and Engraved Photo Frames make excellent personalized presents for family members that they will cherish forever. Depending on what you want to engrave, the cost can change, so keep that in mind when deciding on materials and objects. It's also important to know what you want to engrave on an item and make sure it is something the recipient will understand and cherish.
New g-codes tested for Eleksmaker frame (GRBl 1.1h firmware)
Do you look forward to upgrading your 3D printer / CNC router or an engraving / cutting machine you have?
If so, please fill in the form, and we will help you with advanced solutions from Endurance.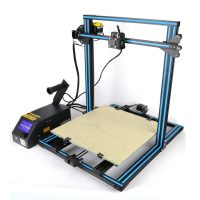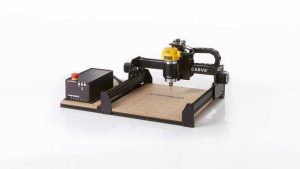 Big vector library (3.2Gb) for laser cutting/engraving
All you need to know about G-code
Our YouTube video footages >>>
About GRBL 
An important things you need to know about GRBL parameters, firmware settings
Endurance lasers free plugin for an Inkscape 
How to use an Endurance plugin for an Inkscape laser software (G-code add-on generator extenstion tool)