Infinite Abilities Of This Diode Laser
Independent laser cutting test results
Technical information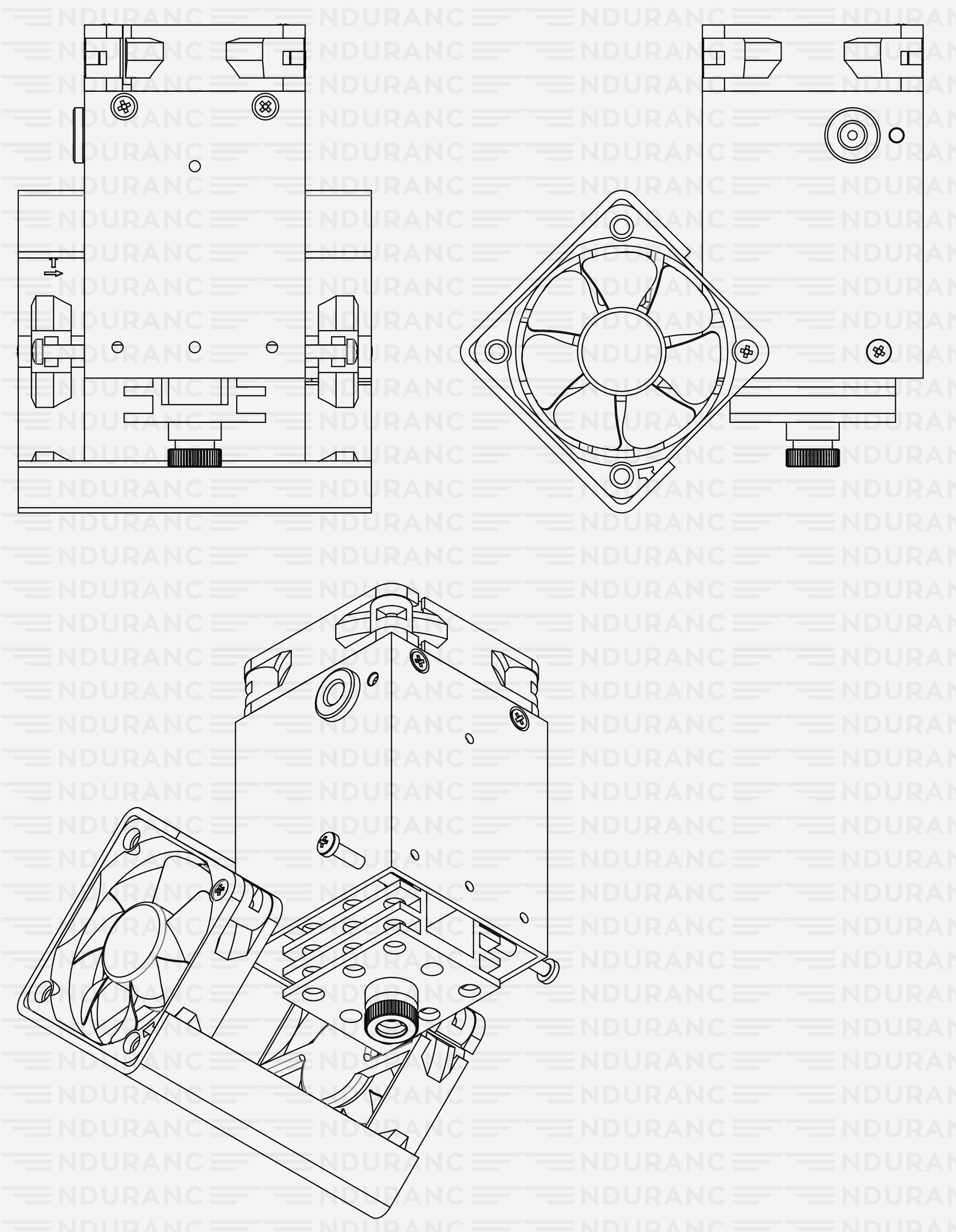 Our customer support rating
About an 8.5 watt diode laser
The Endurance 8.5 watt+ laser attachment for your 3D printer / CNC mill. A perfect tool for laser cutting / engraving. Light. Easy to use.
Power supply
8.5 watt laser supports 9 – 16 volts. To operate 24 volts you need an additional step down "buck" converter (available when you place an order). Learn more about useful accessories.

A small story from Grant Emsley: "New laser from Endurance Lasers"
Laser cutting and laser engraving for home and for business.
Advantages of Endurance lasers
Laser attachments and laser engraving (marking) machines.
Why do our customers buy lasers and engraving machines from Endurance?
Compatible 3D Printers and CNC Machines
Learn more about compatible 3D printers / XY plotters and CNC machine
What goes in the box?
We will put everything you need to get started with our 8.5 watt+ laser instrument.
Add an air assist with an air nozzle to your laser instrument
Increases laser cutting speed
Reduces charring of edges
Enables deeper laser cutting




Galleries of the product
Got a question?
How to do a laser print on leather belt and how to engrave on synthetic stone using 8W Endurance laser
Laser grayscale lifehack. Engraving on piece of glass using 8W Endurance laser.
Laser cutting of 8 mm 1/3'' black acrylic and engraving on anodized aluminum using 8W Endurance laser
Endurance MO1 pcb with modification
More guidance and tutorials:
Samples of engraving and cutting
Highly efficient cooling system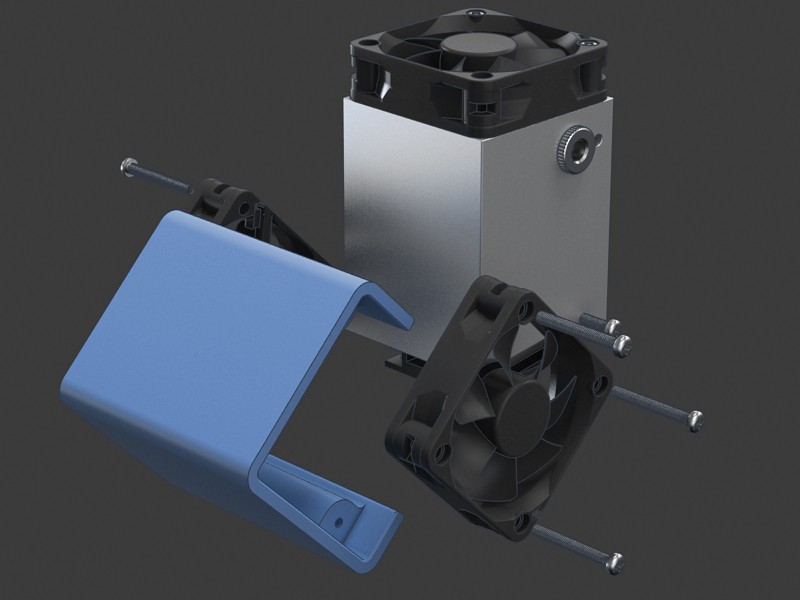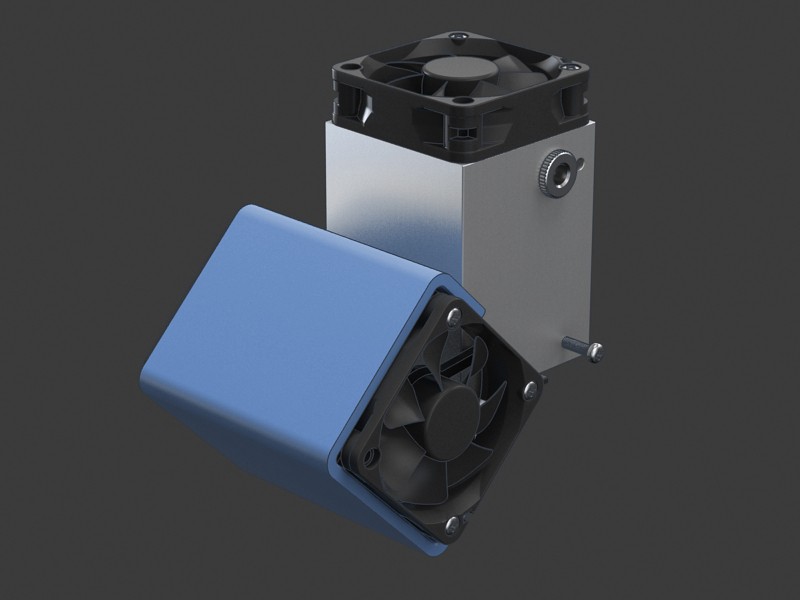 An efficient fan casing system cools the laser diode very effectively preventing from overheating.
This allows 8.5 watt+ Endurance laser to operate 48-72 hours without a break.
Technological advantages of the Endurance lasers
Stylish industrial design using light aluminum.
Effective cooling system with a custom developed heatsink.
True constant power output checked every time before shipment.
Very efficient and reliable laser control board.
Compatible mounts with most 3D printer & CNC machines.
Adjustable laser power via TTL.
Preset and tested laser focus.
Additional protection of the laser diode.
Add an accessory for your laser
Air pump Hailea ACO-318 for cleaner cutting and engraving (less charring).
Arduino board for changing a duty ratio (laser power) and frequency (periods of on/off position).
TEC cooling system for better laser cooling (increases power up to 10%).
Additional metal mounts (easier to hook and mount).
Additional laser connectors (all compatible mounts for the main board).
Temperature sensor to control the laser temperature.
Wi-Fi camera to monitor the laser operation remotely.
Voltmeter + ammeter to monitor the laser power consumption in a real time.
Additional step-down "buck" DC/DC converter to run 2.1W, 3.5W, 5.6W, 8W, 8.5W lasers from 24V pin.
The Endurance MO1 PCB to feed the laser from an external power source.
G2 (short focal) lens for better and faster laser cutting and metal engraving.
Endurance provides the best tech support for our customers.
1. Prompt responses explaining about how to connect the laser to your 3D printer/CNC machine or XY plotter (Whatsapp, Viber, Telegram, Facebook messenger, Twitter, Skype, E-mail).
2. Detailed guidance to prepare a G-code for laser cutting/laser engraving (video playlist).
3. Friendly and dedicated Endurance facebook community.
4. Immediate troubleshooting. Remote help with measurements and necessary tests (video call + TeamViewer).
5. Lifetime warranty on all Endurance lasers.
Keywords: 3D printer, materials, size, speed, blue laser, 445 nm, 8.5 watt.
Key concepts: laser cutting, laser egraving, laser tool, laser device.
Support and guidelines