Do you look forward to upgrading a 3D printer or an engraving / cutting machine you have?
If so, please fill in the form, and we will help you with advanced solutions from Endurance.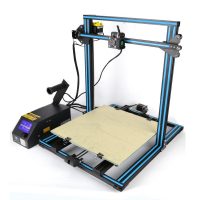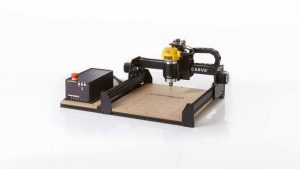 Detailed guidance of how to connect the Endurance lasers
When you get Endurance lasers or you are about to place an order – here we explain and guide you about what you need to know before getting started with Endurance lasers.
Useful links
Please read this at the beginning
More info about Endurance lasers data specifications
"How to" guidance: connecting and mounting the laser
What do you need to connect a powerful laser to your CNC machine or 3D printer
Mount
Endurance lasers are quite universal and can be installed on any 3D printer and CNC machine.
We suggest to use mounts like this: П L I T shapes.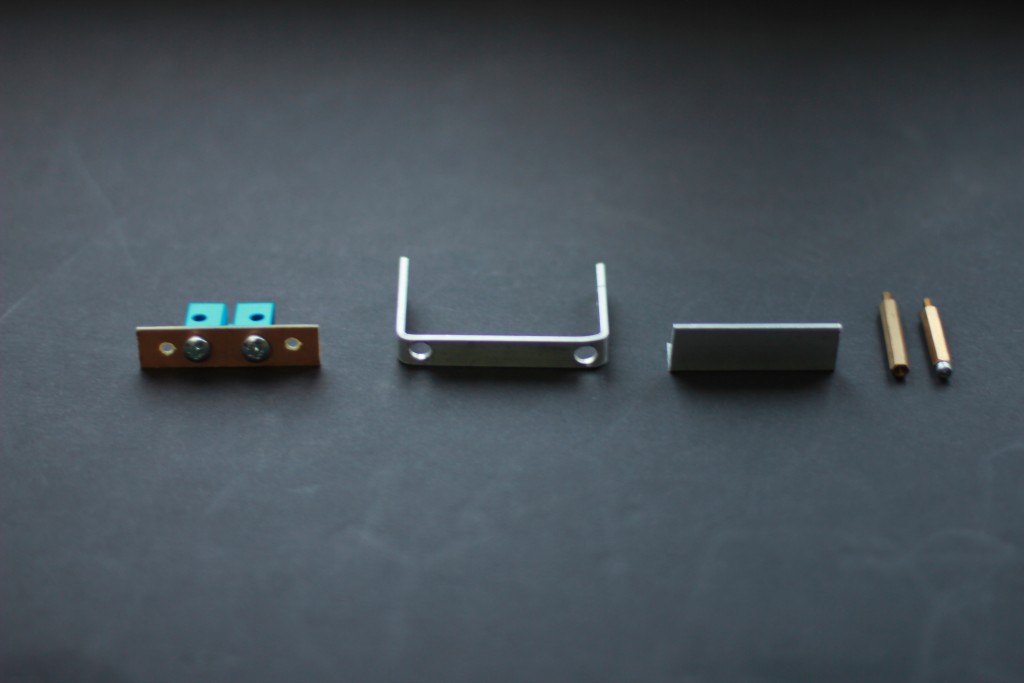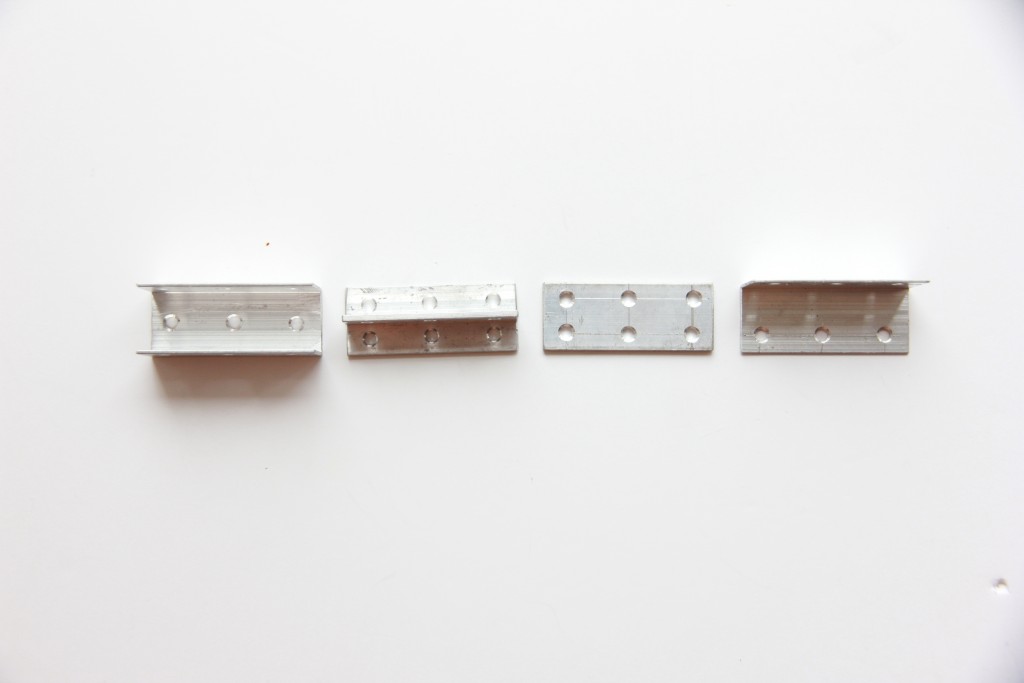 If you need a mounting pack, please select while placing an order.
Mounting pack includes 4 different typycal connectors that you might need to hook up the laser.
Electronics
Intro video of connecting and running the laser with Endurance MO1 PCB and without it
Endurance has a laser driver that is inside the metal housing (please do not go their unless you have permission from us and you know what to do).
All Endurance lasers have TTL+ output. TTL can be controlled with 3-12V output. Usually it connects with PWM output on your main board (CNC machine, or engraving machine).
If you do not have a PWM (like most 3D printers), then just connect the TTL wire with the 12V input of the laser . It will power the laser to turn it on and off.
Laser power supply
All Endurance lasers work from 9 – 16V.
If you have 24V power output on your 3D printer or CNC router – let us know and we will ship you step-down "buck" DC/DC converter.
For 2.1 watt / 3.5 watt / 5.6 watt / 8 watt/ 8.5 watt you do not need an external power supply if you do not use Endurance MO1 PCB.
10 watt, 10 watt+ laser require additional power supply to run the laser and a power supply to run fans.
Also 10 watt+ requires 12V 5A power supply for TEC cooling.
Additional laser wires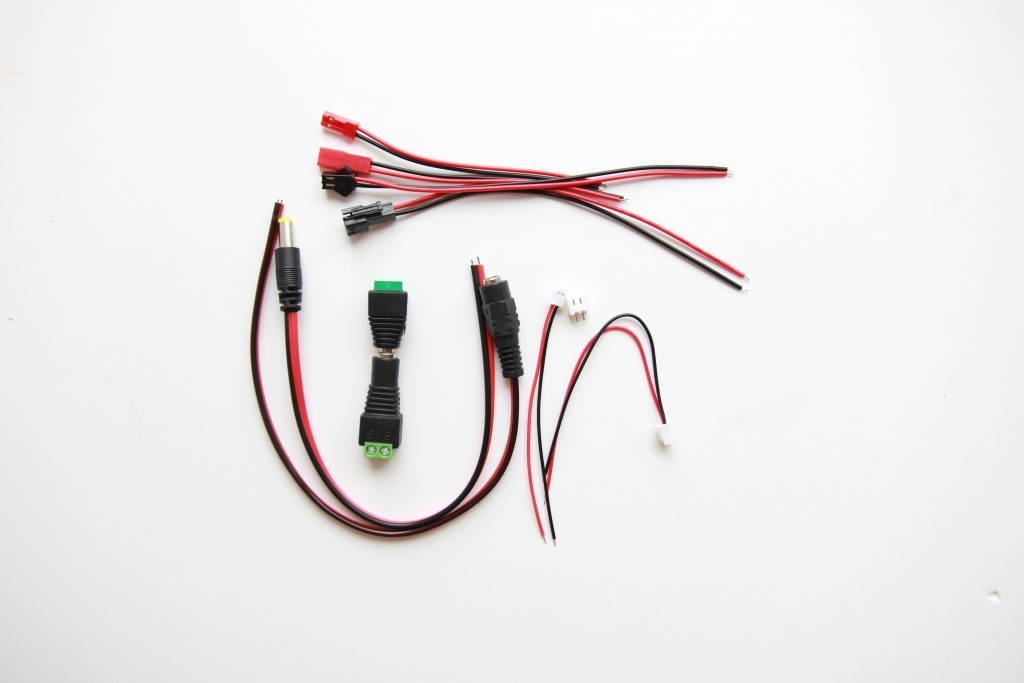 Arduino pins with GRBL 3.0 pinout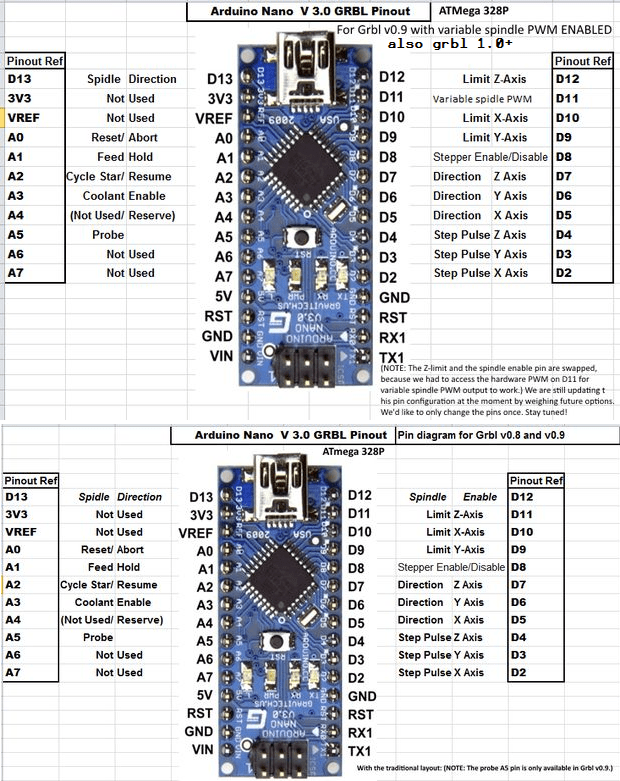 Endurance lasers work out of 9-12V and require different amperage (total):
2.1 watt – requires 2 amps. (external power supply is required only if you use Endurance MO1 PCB).
3.5 watt – requires 2-3 amps. (external power supply is required only if you use Endurance MO1 PCB).
5.6 watt – requires 3-4 amps. (external power supply is required only if you use Endurance MO1 PCB).
8 watt – requires 4-5 amps. (external power supply is required only if you use Endurance MO1 PCB).
8.5 watt+ – require 5-6 amps. (external power supply is required only if you use Endurance MO1 PCB).
10 watt – requires 6-7 amps. (external power supply is required for the laser + for the fans).
10 watt+ – requires 10 amps. (external power supply is required for the laser + for the fans + TEC cooling).
Please check with your power adapter and power output. They should have at least +1-2 amps more from their max output. If you run your power adapter and your control board on a maximum output it can cause damage and overheating. Be careful with that!
You power adapters should always stay cold.
Where is positive and negative in the laser jack?
We use standard positive polarity like this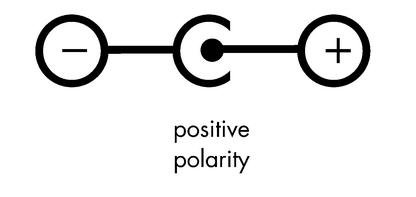 Endurance MO1 board
When do you need an Endurance MO1 PCB?
You need an Endurance MO1 PCB in case your main (control board) does not have enough amperage output.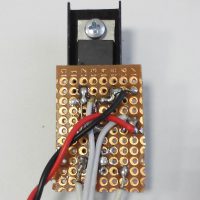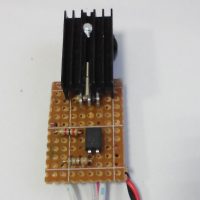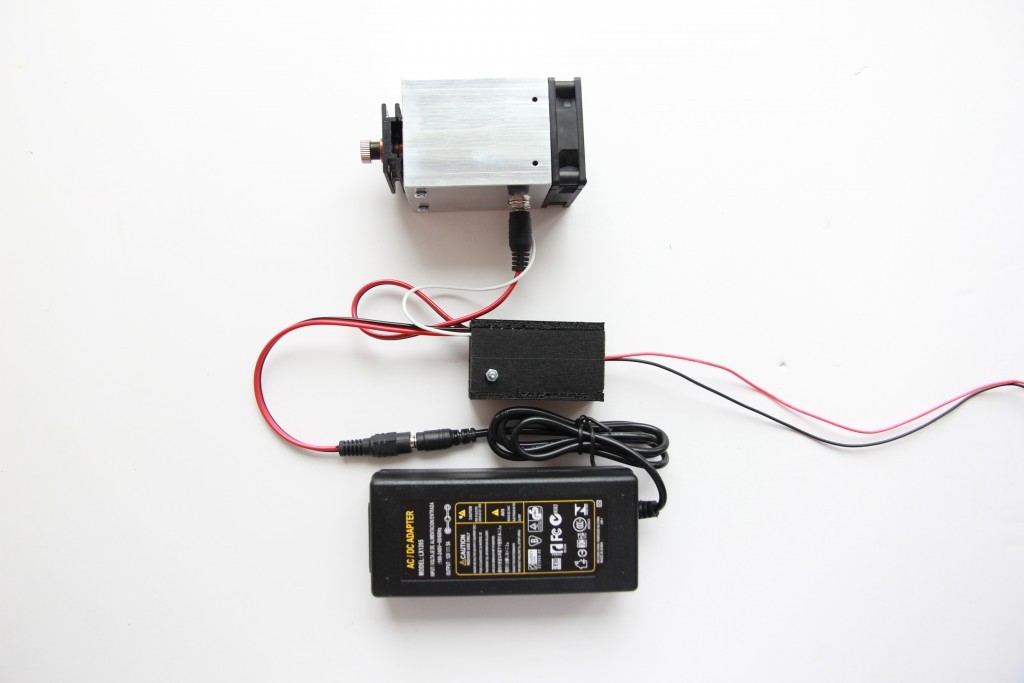 TTL white wire is connected to input 12V power (red one)
Endurance MO1 PCB allows to have an external power supply to feed the laser while you are keep using your existing power output to just turn on and off the laser.
We suggest to use it if you are not confident with your pin power output.
You have 3 pairs of cables:
First pair goes to the laser.
Second pair goes to the external power supply.
Third paid (the tiniest one) goes to your existing control (main) board.
8.5 watt Endurance laser connection with Endurance MO1 PCB to Anet A8 board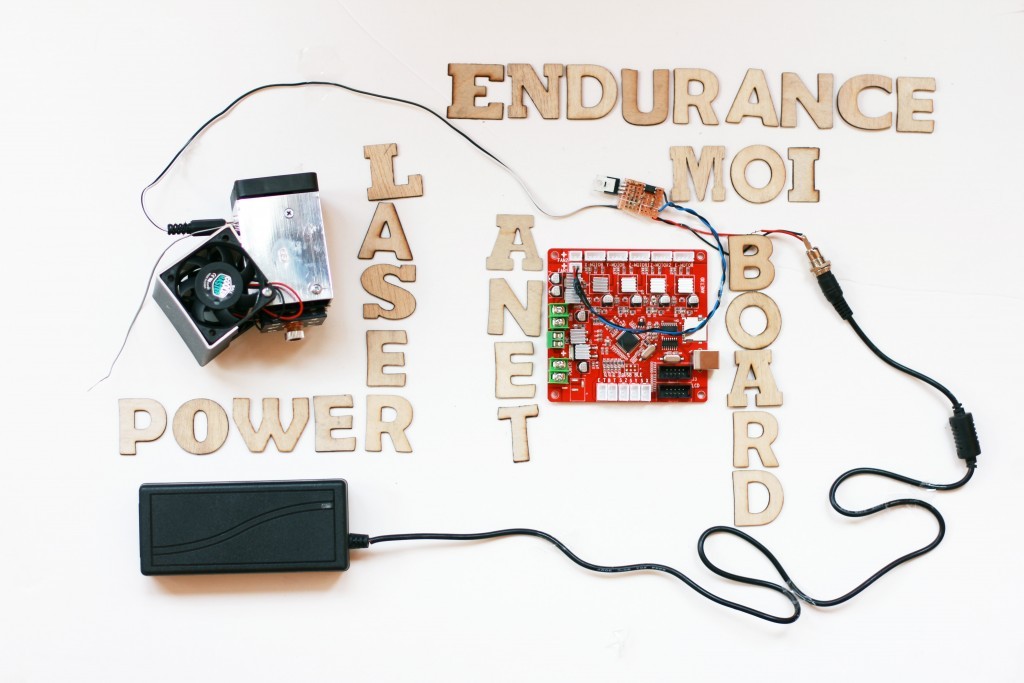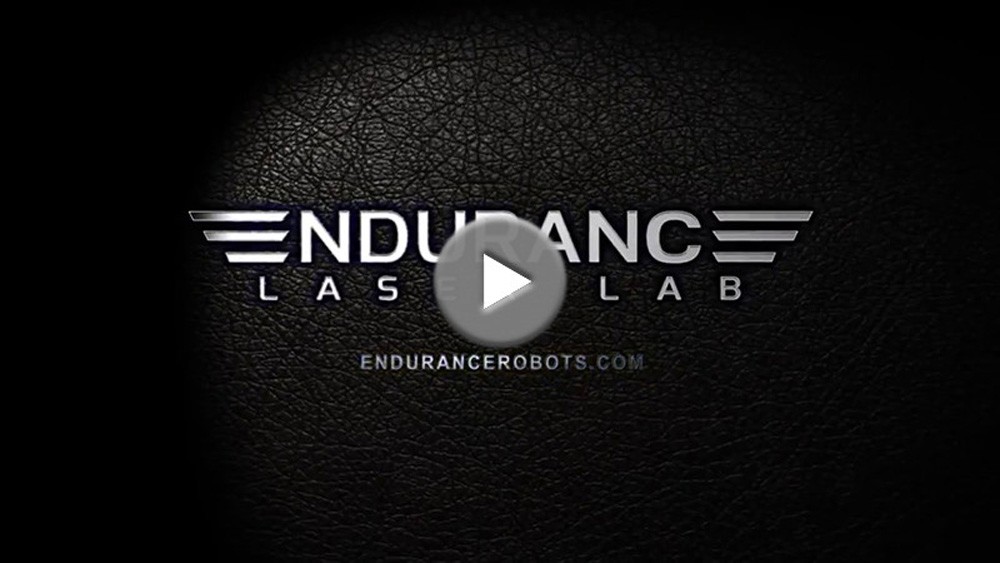 How to connect Endurance MO1 PCB to Eleksmaker board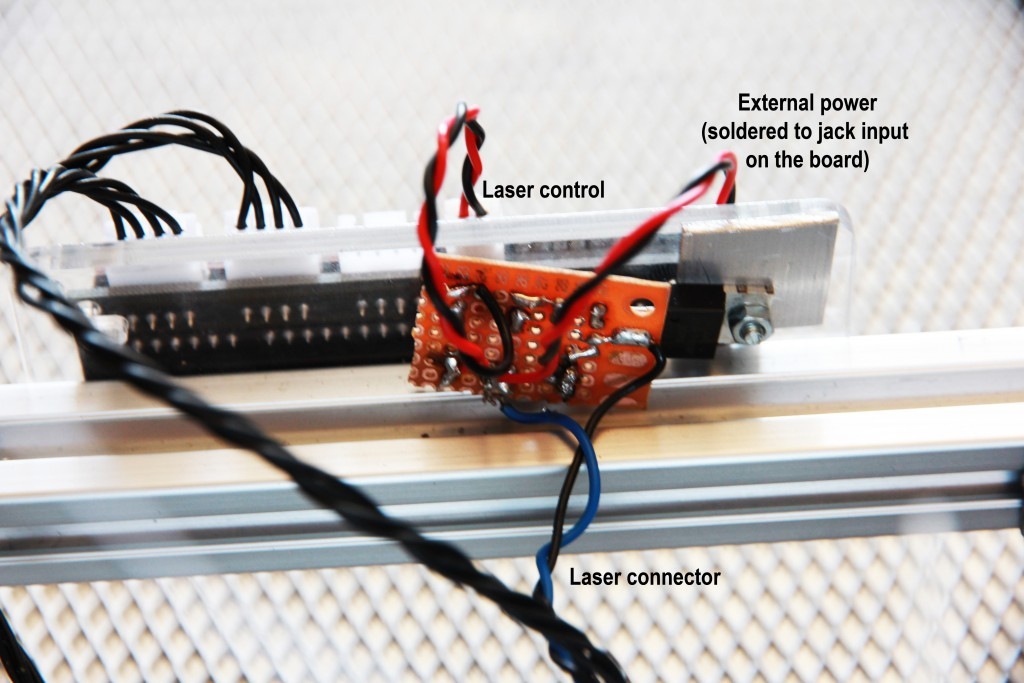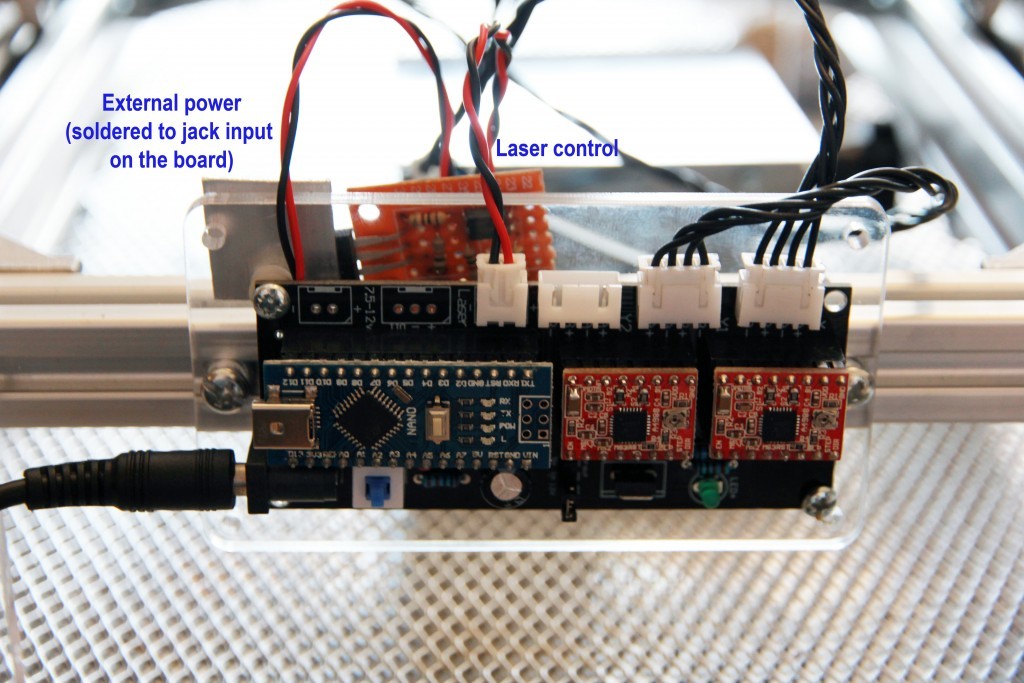 10 watt Endurance laser connection to Anet A8 board (Endurance MO1 PCB inside)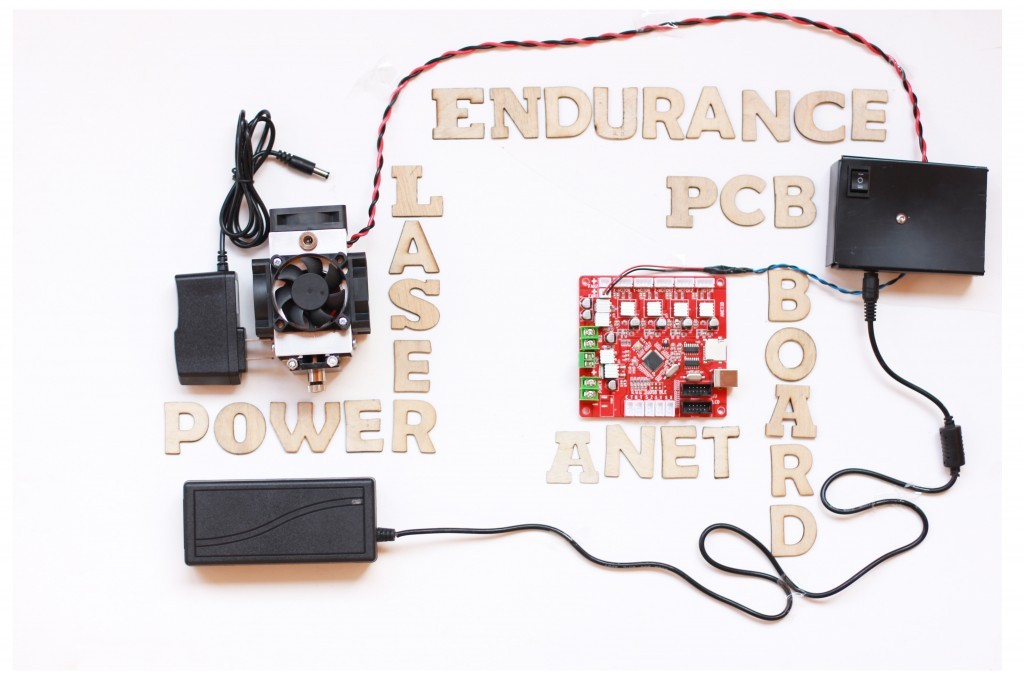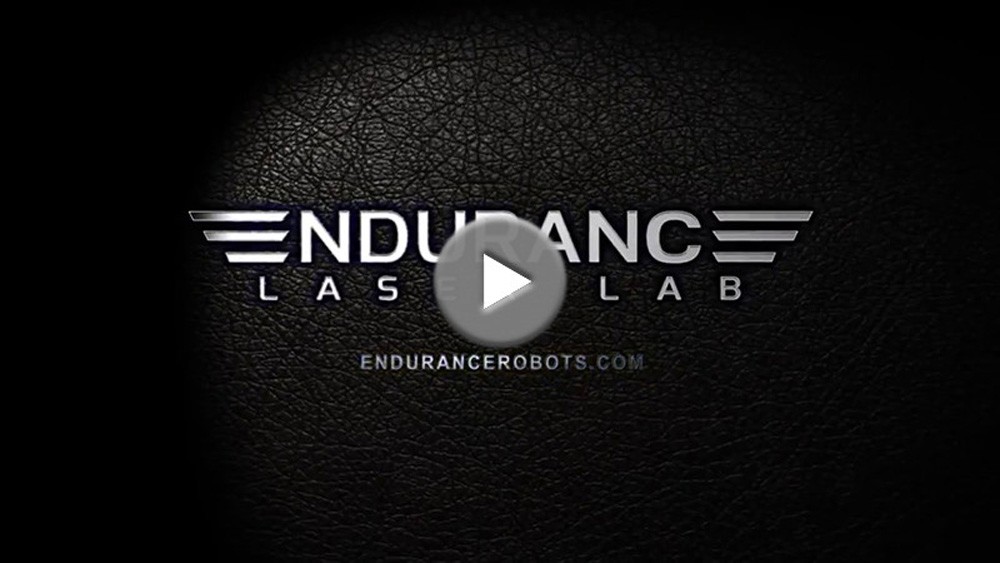 If you still have more question left, please post them here or you may learn more our blog page
Follow us in social media
Please share with your friends

Upgrade your stop end termnials on your 3D printer
If you did not get an answer just post your question here:
Ask your question here about Endurance products – support center.

or here: http://endurancelasers.com/endurance-google-group/
or simply email me gf@EnduranceRobots.com
or text+7.916.225.4302 (whatsapp, viber, telegram, wechat)
skype:george.fomitchev
Laser cutting and laser engraving for home and for business.
Advantages of Endurance lasers
Multi-level testing system.
Industrial components.
The guaranteed duration of the continuous operation ~48-72 hours.

True continuous power output
Our products have the rated power output as advertised – unlike Chinese analogues.
Can be turned on and off with 0-12V.
Variable power output.
Universal and compatible mount.
Compatible with most 3D printers and CNC machines.
Do not like the laser?
Simply return within 14 days and get a full refund.
Laser attachments and laser engraving (marking) machines.
Why do our customers buy lasers and engraving machines from Endurance?
We assist and give advice by phone / email / messenger / telegram / whatsapp / viber.
We help to install and tune the laser. We offer qualified after-sales support.
We ship everything you need in the parcel to get started.
We ship all units within 4-24 hours.
All our lasers are tested and could work up to 10000 hours.
Do you have an old model? Upgrade your unit with more powerful one.