Endurance Lasers LLC is a US-based company
Legal papers (PDF)
Articles of Organization
Operating Agreement
Statement of Organizer
Official Endurance Lasers LLC address:
8285 Ibis Club Dr APT 812, Naples, FL 34104, USA
Official Endurance phone number:
+1 (239) 302
 0053 (Mon.-Sun. 12am – 10pm EST)
+1 (239) 676 6473 (Mon.-Sun. 12pm – 12am EST)
About Endurance lasers products
Endurance lasers make and deliver high-power laser attachments for 3D printers, CNC machines and XY plotters. We improve 3D printers and engraving machines by installing powerful (solid-state) diode lasers with 445 nm / 808 /1064 nm wavelength and different output capacities: 2.1W – 30W (2100 mW – 30 000 mW).
About the company
Endurance Lasers LLC is an American startup with offices in the US and in EU.
Our support team representatives are located in Canada, the USA, Australia, UK & Germany.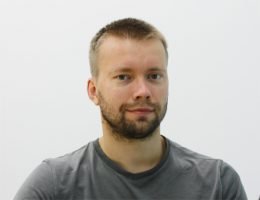 Our goal is to make laser engraving and laser cutting easy and comfortable and open another dimension of your 3D printers and CNC machines.
We have an advanced production and perspective R&D department. We do special designs and work for our customers. >>>
Every day we think about showing you more abilities of our lasers: how they can be used at home, small and medium businesses, in a workshop.
We build a strong, friendly Facebook community with laser enthusiasts and makers.
All questions, and comments you may post here!
Everything you need to know about the laser
A detailed lesson.
Our mission. Our goal. Our philosophy.
George I Fomitchev live interview 26/11/2019 (live stream)
Live interview to Salvatore Lacorte on 4-th of May 2019 – live stream
About Endurance plans, ideas, and goals
Mission
Our mission is to build and offer the best laser attachments for the 3D printer and CNC machine enthusiasts and makers by providing ultimate customer support and the most advanced technical solution.
Goal
Our goal is to make laser technology affordable, easy to use and practical by developing more solutions that will meet the market expectation.
Philosophy
We believe that lasers may be used not only in the industrial sector but also in every home by anyone. The combination of a laser and a 3D printer or CNC machine allows making absolutely incredible things that can personalize any item. Our powerful lasers will allow making things with one's own hands as easy as it has never been in the past. Making new things for the home, the business will save a lot of time and money in the future. Laser technologies are very much undervalued and underestimated due to low public awareness. We help explain and expand the abilities of lasers by making different experiments and video footages to inspire more people to think, create and explore.
Our Credo
If you have any question, a problem or you need assistance with Endurance laser equipment – our answer is always "YES!".
We are open and follow the rule
A customer is always right! We'd better loose a money but not a face.
Follow George I Fomitchev in a social media
Why do Endurance packages look like this?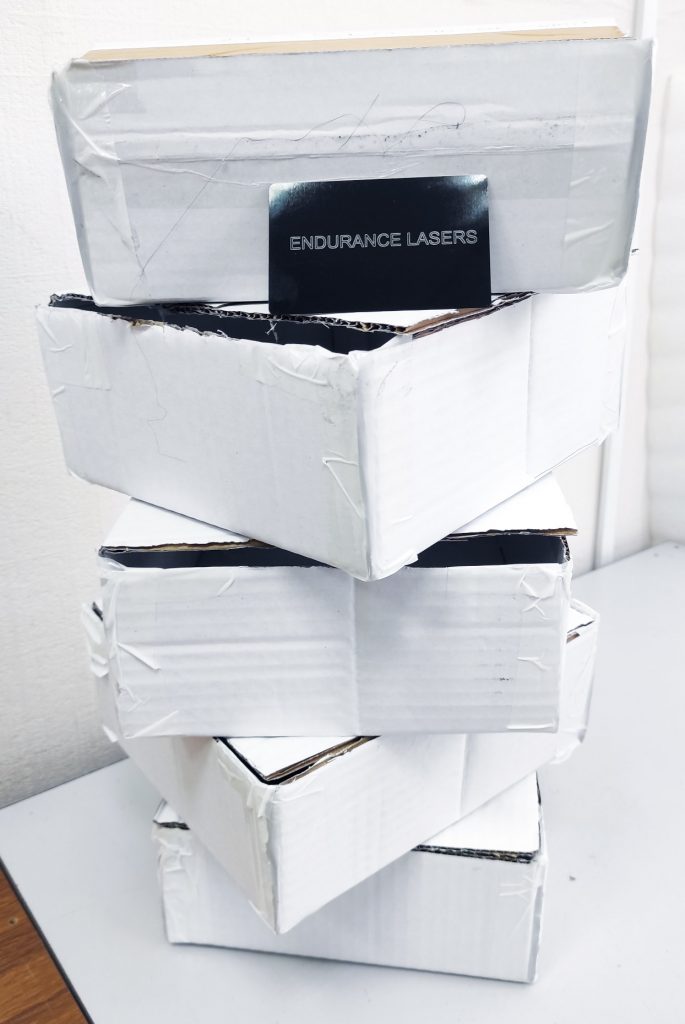 Endurance reduces Co2 emissions by using old packages.
Since 2015 we have sent more than 4500 packages worldwide and we only have used old packages.
Our ongoing commitment to environmentally responsible practices like re-using packaging materials has saved of over 1000 pounds of packaging materials in the last 5 years.
George I Fomitchev bio
George I Fomitchev is a successful entrepreneur, futurist, and speaker on international conferences about chatbots, robotics, laser, AI, machine learning and entrepreneurship.
George is an early investor in litecoins and CEO and a founder of Endurance.
Endurance makes powerful diode laser attachments for 3D printers and CNC machines with a variety of power output in the range of 2.1 watt up to 20 watt (2100 – 20000 mW) 445 nm / 808 nm and sells them worldwide.
The target markets for diode lasers are hobbyists, enthusiasts, 3D printer makers, and CNC machine workers.
Endurance lasers can cut up to 10 mm of wood, plywood, acrylic and can engrave on stainless steel, copper, brass and anodized aluminum.
Endurance lasers are very reliable and have a rated power output.
Since 2016 Endurance has been creating chatbots (chat-bots) for business.
We developed chatbots for different companies including British American Tobacco, CROC, Ventra, a few brokerage companies, and commercial banks.
George I Fomitchev is an international speaker at many conferences about robotics, artificial intelligence, chatbots, and lasers.
Horasis Global Meeting (28-31 March 2020, Cascais, Portugal). Call for panelists (video update)
Horasis 2019 "Global Meeting" chaired by George I Fomitchev
Topic:
Robotic control is dependent on computer programing. Robots are inanimate – but what if they had consciousness? How would we argue with them? Could they deal with paradox? Robotics is a big business. What does the future look like – beneficial or contentious?
Nikolaos Mavridis, Director, Interactive Robots and Media Laboratory, UAE
Deepti Panicker, Co-founder and Chief Executive Officer, SparkHealth, The Netherlands
Lincoln Yin, Founder and Chief Executive Officer, RootAnt, China
Chaired by
George I. Fomitchev, Founder and Chief Executive Officer, Endurance, USA