Do you look forward to upgrading your 3D printer / CNC router or an engraving / cutting machine you have?
If so, please fill in the form, and we will help you with advanced solutions from Endurance.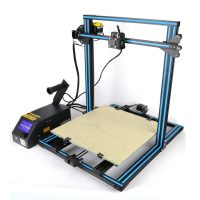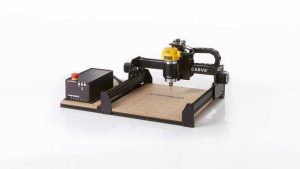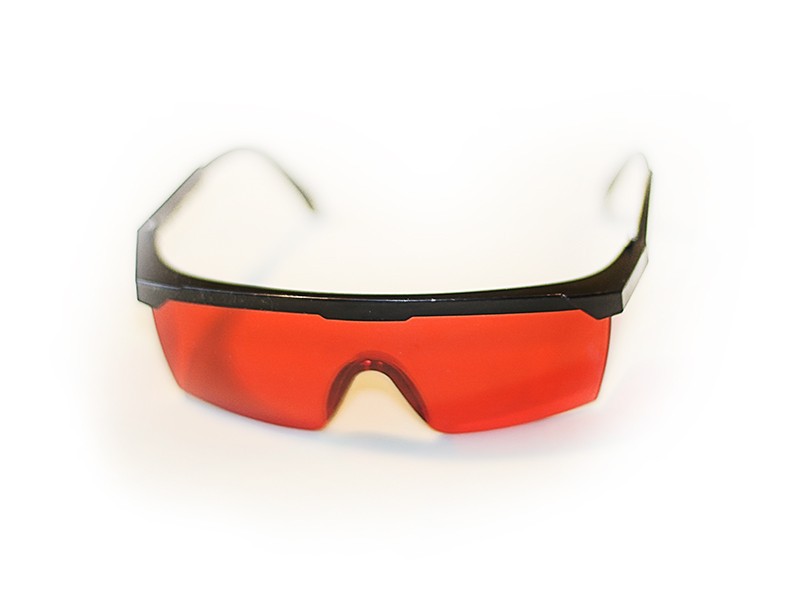 Necessary to read before operating Endurance laser.
Always wear protective goggles when operate the laser
Make sure that you have everything prepared in a case of unexpected fire
Using a laser in on your own risk
Never aim a laser beam at anyone and never use it outside the laser cutting, or engraving machine.
If you are not sure about anything, please ask us (email, web site form or call)
Important facts:
445 nm wavelength (visible light)

Power output 2.1W/3.5W/5.6W/8W/8.5W+/10W

Has PWM (TTL+)

2 wires to run red "+". Black "-"

Read your 3D printer manual before installing on it. We suggest to connect to fan or heater outputs. Makeblock / DIY / CNC usually already have available connectors for laser.

Requires 12V of current and 1.5-7 amps of power.

Generates heat and requires air cooling all the time

Run a gcode to operate the laser on a 3D printer.
A lot of useful guidance, tutorials what you can make and how to run a laser you can find on our web site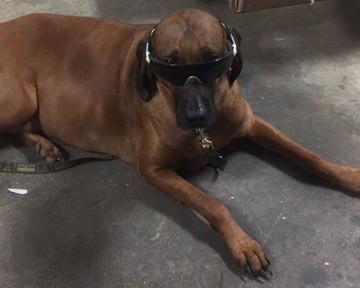 All Endurance lasers are in comply with FDA regulations
Document issued on: June 24, 2007
This document supersedes Laser Products – Conformance with IEC 60825-1, Am. 2 and IEC 60601-2-22; Final Guidance for Industry and FDA (Laser Notice No. 50), July 26, 2001.
Guidance for Industry and FDA Staff
Guidance on Laser Products – Conformance with IEC 60825-1 and IEC 60601-2-22
(Laser Notice No. 50)
This guidance represents the Food and Drug Administration's (FDA's) current thinking on this topic. It does not create or confer any rights for or on any person and does not operate to bind FDA or the public. You can use an alternative approach if the approach satisfies the requirements of the applicable statutes and regulations. If you want to discuss an alternative approach, contact the FDA staff responsible for implementing this guidance. If you cannot identify the appropriate FDA staff, call the appropriate number listed on the title page of this guidance.
Introduction
This guidance describes the conditions under which laser product manufacturers may introduce into United States commerce laser products that comply with the IEC standards 60825-1, as amended, and 60601-2-22. This guidance also describes additional requirements of the CDRH standard and alternate certification statements to be used with such products.
Laser products for introduction into commerce in or imported into the United States must:
Comply with 21 CFR §1040.10 and §1040.11 as applicable,
Be certified and identified in accordance with 21 CFR §1010.2 and §1010.3, and
Be reported in accordance with 21 CFR §1002.10.
CDRH has issued notices to laser product manufacturers and importers stating non-objection to:
Lack of emission indicators or beam attenuators on Class II and Class IIIa systems, and
Hazard warning labels as specified in IEC 60825-1.
CDRH will not object to conformance with many sections of IEC 60825-1, as amended, and IEC 60601-2-22 as alternatives to comparable sections of 21 CFR §1040.10 and §1040.11. CDRH plans to amend federal regulations for laser products to reflect those sections of the IEC standards. CDRH is also listing sections of its standard that contain requirements to which manufacturers must conform. This action is appropriate because of the Center's intent to harmonize its requirements with many of those of the IEC standards.
FDA's guidance documents, including this guidance, do not establish legally enforceable responsibilities. Instead, guidances describe the Agency's current thinking on a topic and should be viewed only as recommendations, unless specific regulatory or statutory requirements are cited. The use of the word should in Agency guidances means that something is suggested or recommended, but not required.
The Least Burdensome Approach
We believe we should consider the least burdensome approach in all areas of medical device and electronic product regulation. This guidance reflects our careful review of the relevant scientific and legal requirements and what we believe is the least burdensome way for you to comply with those requirements. However, if you believe that an alternative approach would be less burdensome, please contact us so we can consider your point of view. You may send your written comments to the contact person listed in the preface to this guidance or to the CDRH Ombudsman. Comprehensive information on CDRH's Ombudsman, including ways to contact him, can be found on the Internet.
1. Issue
The Food and Drug Administration's (FDA) Center for Devices and Radiological Health (CDRH) intends to amend its standards for laser products at 21 CFR §1040.10 and §1040.11 to harmonize many of its requirements with those of the IEC 60825-1 and 60601-2-22 standards. Although CDRH began its amendment process in anticipation of the amendment of IEC 60825-1, it is not yet ready to publish an amendment. CDRH has acknowledged the advantages of one set of criteria and requirements worldwide. Edition 1.2 of IEC 60825-1 was published in August, 2001. Edition 2 was published in March, 2007. Edition 2 of IEC 60601-2-22 was published in November, 1995. Edition 3 was published in May, 2007. As a result, manufacturers distributing products in both the U.S. and countries that require conformance with, or that recognize IEC 60825-1, will have to evaluate the conformance of their products with this standard. This requires them to often change the hazard classification of their products. These manufacturers are requesting relief from CDRH so that they will have to comply with only one laser product radiation safety standard.
2. Guidance
For what sections of 21 CFR can conformance with sections of IEC 60825-1 and 60601-2-22 be substituted?
Effective immediately, and until the effective date(s) of any amendments of the Federal regulations affecting laser products, CDRH will not object to conformance with the comparable sections of IEC 60825-1, Editions 1.2 or 2 or 60601-2-22 in lieu of conformance with the following sections of 21 CFR §1040:
1040.10(b) Definitions
1040.10(c)(1) Classification
1040.10(d) Accessible emission limits
1040.10(e) Tests for determination of compliance
1040.10(f)(1) Protective housing
1040.10(f)(2) Safety interlocks
1040.10(f)(3) Remote Interlock connector
1040.10(f)(4) Key control
1040.10(f)(5) Laser radiation emission indicator
1040.10(f)(6) Beam attenuator
1040.10(f)(7) Location of controls
1040.10(f)(8) Viewing optics
1040.10(f)(9) Scanning safeguard
1040.10(g) Labeling requirements
1040.10(h)(1) User information
1040.11(a) Medical laser products
CDRH intends to harmonize the requirements of these sections with those of the IEC standards.
Which applicable sections of 21 CFR are unaffected by this guidance?
The following sections are unaffected. Laser products must conform to the following sections of the CDRH standards:
1010.2 Certification
1010.3 Identification
1010.4 Variances
1040.10(a) Applicability
1040.10(c)(2) Removable laser systems
1040.10(f)(10) Manual reset mechanism
1040.10(h)(2) Purchasing and servicing information
1040.10(i) Modification of a certified product
1040.11(b) Surveying, leveling and alignment laser products
1040.11(c) Demonstration laser products
CDRH intends to retain these requirements even if they differ from the IEC. They are either beyond the scope of the IEC standard, are sufficiently different, or are not normative and included as recommendations in the User's Guide section of the IEC standard.
What should manufacturers do in using this guidance?
Use the following modified statement of compliance on the certification label: "Complies with FDA performance standards for laser products except for deviations pursuant to Laser Notice No. 50, dated (Insert date of this guidance.)" or "Complies with 21 CFR 1040.10 and 1040.11 except for deviations pursuant to Laser Notice No. 50, dated June 24, 2007"; and
Submit product reports or supplemental reports to describe changes to products in accordance with this guidance.
The effectiveness of this guidance will end on the effective date(s) of any amendments to the Federal regulations applicable to laser products under Chapter 1, Subchapter J of Title 21 of the Code of Federal Regulations.
Conclusion
We are happy that you bought our laser and would be happy to assist you if you have any questions.
Will appreciate your feedback and recommendation and we are always looking for new cool things that we made using our laser. Visit our youtube channel (icons on EnduranceLasers.com web site) to learn more what you can do with it.
Laser cutting and laser engraving for home and for business.
Advantages of Endurance lasers
Multi-level testing system.
Industrial components.
The guaranteed duration of the continuous operation ~48-72 hours.

True continuous power output
Our products have the rated power output as advertised – unlike Chinese analogues.
Can be turned on and off with 3.5-24V.
Variable power output.
Universal and compatible mount.
Compatible with most 3D printers and CNC machines.
Do not like the laser?
Simply return within 30 days and get a full refund.
Laser attachments and laser engraving (marking) machines.
Why do our customers buy lasers and engraving machines from Endurance?
We assist and give advice by Phone / Email / Facebook messenger / Telegram / Whatsapp / Viber.
We help to install and tune the laser. We offer qualified after-sales support.
We ship everything you need in one parcel to get started.
We ship all units within 4-24 hours. DHL express delivery allows you to get the package in 3-5 days.
All our lasers are tested and could work up to 10000 hours.
Do you have an old model? Upgrade your unit with more powerful one.
Follow us in social media
Please share with your friends