We also want to avoid you from buying cheap and non-branded fake Chinese lasers >>>
Things to consider
First of all, before buying a laser machine / CNC or a 3D printer you need to decide what you plan to do using it. We have a detailed post explaining what you need to know before buying a laser machine.
Here is a good post about what you need to know before buying a 3D printer >>>
And here is a post about the choice of a CNC machine >>>
We always encourage you not to buy very cheap solution modules and machines. That can be very painful and might be simply a big loss of your time and energy.
From eager hobbyist to failed entrepreneur: Living in the world of Chinese Knockoffs
However, if you plan to just play with it and do not have an intention to do something professionally then maybe some low-cost unit might be a good way to explore a new laser engraving/laser cutting field.
Purpose and type of engraving
Once you decide to get a machine – determine the goal. Make a list of materials, applications. Will it be for business or hobby?
So you simply get a product that does not perform as it should.
Price
The budget of the machine will be depending on your goal. There are a lot of very low-quality and low-cost frames on the marketplaces like eBay, Amazon, Banggood, Aliexress, DHGate. You can even buy a small machine like Neje for about 100-150 USD on eBay but it is very likely you will not be happy with it. Another bad thing that happens with cheap units – that the sellers can be gone in a few months or so and you will not get any support and it will not be possible to get a replacement if something went out of order. That is a big problem. Another upsetting thing is that a lot of suppliers lie about their laser parameters. so you simply get a product that does not perform as it should.
Choice of materials
The choice of the material that you plan to process is very important. For example, if you plan to do  plywood laser cutting or make some RC
models then you need to make a proper choice of plywood.
A lot of people are getting upset because the laser cannot cut 3-6 mm (3/16" – 1/4") plywood. The problem is that they are using the wrong plywood with high density and very strong glue that is used for plywood production.
Take a look at the post about plywood density.
The same goes for metal – if you plan to do metal engraving using a diode, not a DPSS laser you need to make a proper choice of the material. For example, diode lasers do not engrave at all, they can only do etching on stainless steel, anodized aluminum, and titanium.
If you plan to etch on copper then you would need to get a special engraving paste or thermal grease.
However, if you get a DPSS laser then even with 4 watt average power it will be enough to engrave and mark all types of metals without any paste
Learn more about laser abilities
Endurance lasers: all about cutting and engraving abilities of diode, DPSS, fiber, Co2 lasers.
Software for laser engraving and laser cutting
The selection of software is a separate topic but the key point is that paid software is much better than free one.
Usually, a paid license is about 40-50 USD per year but it will save a lot of your time to prepare an image for laser cutting or engraving. We recommend Lightburn and T2laser.
Read a detailed post about the best laser engraving/cutting software
Size of the working field
There are different sizes of machines on the market but still, most of them have a very limited worktop. The max DIY engraving frame has 1×1 m (3×3′) size and mostly all CNC and Co2 machines have even less.
In some applications, you might need a bigger working size or some custom design
https://endurancelasers.com/custom-cnc-frame-design
Endurance has built different special custom frames with a working size of 2 x 1.7 m (6×5′) with 80 watt Co2 laser and 2 industrial frames with 2×2 m (6×6′) and 6×4 (18×12′)
Those sizes are not typical and require a lot of work to produce such frames and not so many companies offer custom machines.
Usually, the most common working size is about 50×60 cm (20×24") which is ok for home and small workshops but not enough if you plan to do some more industrial applications like fabric laser cutting.
Best Laser Cutters and engraving machines 2021
Best Laser Cutters in 2021 – Buyer's Guide
Endurance lasers work with all types of CNC machines: JFT 3040 3-Axis CNC Router, MillRight CNC Power Router, BobsCNC E3 CNC Router Engraver Kit, Genmitsu CNC 3018-Pro Router Kit, MY SWEETY 1610 CNC Machine, Carbide 3D Shapeoko 4, Ooznest Workbee, Onefinity Woodworker, Inventables X-Carve, The MPCNC – V1, Shark (NextWave), Stepcraft 420 – 840
We are quite skeptical about laser machines with less than 1000-2500 USD price range.
The problems will appear once you would need to do a high-precision laser cutting or laser engraving. For most Co2 tubes it could be a lifetime. For example, low-cost Co2 tubes work only about 3000 hours.
And as we previously said – the company can simply disappear and stop supporting its customers.
A few years ago there were companies that made machines with Acan and CNCC LaserAxe software, now they are not working anymore and their users cannot get any support.
How Does a Laser Cutter Engraver Work? 
A very basic explanation of the laser work
As you may see in the video footage – the laser beam hits a surface and vaporizes it. If the beam goes through the material vaporizing it all the way down this process is called laser cutting – if it vaporizes only part of the material from its surface – that is laser engraving.
It is necessary to know that different materials need different wavelengths for cutting. For example,  transparent acrylic can only be cut with a Co2 laser with a wavelength of 10600 nm (10.6 um). That happens because of the absorption coefficient.
Diode lasers can also do a lot of work especially such powerful ones as 15 watt (15000 mw).
Comparison of different types of lasers and different wavelengths
All you need to know about diode lasers
More about different types of lasers
Laser Cutter types and techniques
As we already said above – for each material it is very likely that you would need a special laser. However Co2 lasers are quite universal for laser cutting and laser engraving. 
Diode lasers can also do a lot of work especially powerful one like 15 watt (15000 mw).
Comparison of a different types of lasers and different wavelength
Laser Cutter Materials – examples
Endurance customers can do a lot of nice things with the laser
Explore our photo maker gallery
CNC machine or 3D printer?
This question may always be a question of choice. First of all, it is necessary to say that a CNC machine is primarily used for carving and removing material and a 3D printer is used for adding material.
What is CNC machining?!
All you need to know about 3D printing
So, that really depends on your applications. Our choice would be to have both machines in your workshop.
Some people consider some combo units when you have a 3D printer + CNC + laser. For example a Snapmaker.
(but do not forget to upgrade it with a more powerful laser)
Flux Delta+ overview
Learn more about Beamo FLUX >>>
HOW TO DESIGN FOR LASER ENGRAVING
For the short read, peruse our six-step guide. If you want to delve in deeper, consult our in-depth dossiers that will help you improve your laser engraving results.
First, make yourself familiar with the distinct effects raster engraving and vector engraving create on different materials. This allows you to design your part in way that is aesthetically pleasing and cost-efficient. – Learn about the fundamental differences between these two techniques.
Wood is not the same as stone. You should also be aware of the different ways materials react to laser engraving. – Read the laser engraving materials guide to learn how to achieve what effect on the desired material.
Next, create the design in a graphics program like Gimp, or Photoshop for raster files and AutoCAD, Illustrator, or InkScape for vector files. – Learn more about the software used to create laser engraving graphics.
Transfer the file into the laser engraver and fasten the part on the work platform. Depending on the design and materials, you may use tape, but some laser engravers offer mechanical solutions.
Choose the laser engraving settings according to the specifications provided by the manufacturer. Use presets to speed up this step of the process. – Read about the Do's & Don'ts of how to maintain your laser engraver and achieve eye-catching effects.
Run the laser engraver.
Usually, it is not necessary to post-process laser engraving parts. If necessary assemble the part, i.e. attach chains, glue walls and components together. In short, work your magic.
Laser Safety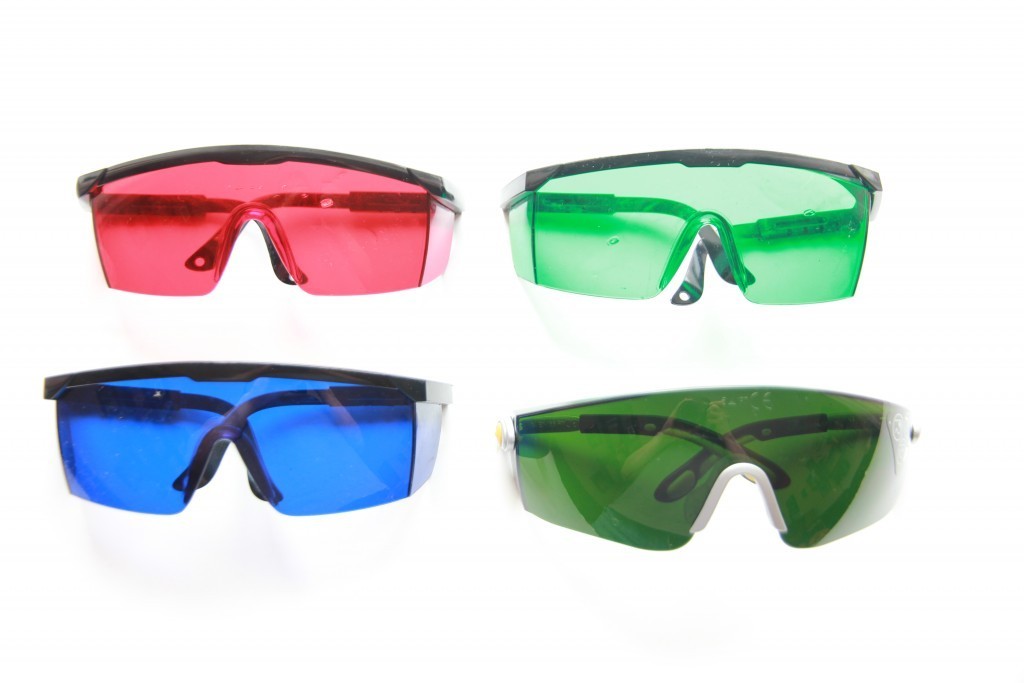 Watch out for laser safety! Class 4 lasers can cause serious damage when operated irresponsibly. Assess your needs carefully before you make a decision. You will sleep easier if you buy a machine that is less powerful, but still does what you need.
Power Supply – Testing and examining
What kind of power connector does the machine require? Can you plug it into any socket in your office/workshop, or do you need a power line to operate it?
It's clear that the laser unit takes a lot of power. However, some people are not aware of just how much power the other components consume. The cooling and air exhaustion modules will make themselves felt on your electricity bill. So do the math and try to calculate, if the benefit of setting up a laser engraver in your office or workshop is worth the costs.
Cooling and Air Exhaust
Strong lasers require constant cooling, but there are important differences between  different solutions. How does the cooling unit of the laser work? Tubes that are made of metal/ceramic use air, and can last up to 5.5 years. However, they are substantially more expensive than cooling tubes made of glass. The latter use water as a cooling agent. The downside of this method is a great deal of inconvenience since you need to place a bucket next to the laser engraver to catch the wastewater.
Laser engraving makes a lot of mess. Large amounts of dust are produced that can be harmful when breathed in. Hence, it is necessary to install an exhaust pipe to maintain a healthy environment in your workshop. This pipe requires a diameter large enough to remove all of the dust. Otherwise, the engraver remains a health hazard.
How to assemble a laser protective box (shield) for your laser engraving machine
In addition, you should take into account that air filters produce a lot of noise that may distract you in case you are thinking of setting up a laser engraver in your office.
More interesting stories to read!
All you need to know before buying a laser or an engraving / cutting machine
https://pick3dprinter.com/laser-engraving-on-glass/