Super Deals!! 40% Discount on all lasers.
10 mm (2/5″) wood and plywood laser cut with Endurance 15 watt water-cooled laser.
An Endurance 15 watt (real power output) water – cooled laser with an autofocusing system. Cuts 10 mm of wood (2/5″)
Thick wood / plywood laser cutting with Endurance REAL 15 watt DUOS water cooled laser
Impressive laser cutting of 10 mm (2/5″) wood.
Cutting "LOVE" outline shape.
Exploring diode laser, DPSS (diode-pumped solid-state) laser, fiber laser, and Co2 laser abilities – cutting, engraving examples. What you can cut or engrave with different types of lasers.  LEARN MORE NOW!
Diode lasers
Diode lasers are good for all types of cutting of soft materials including wood, plywood, dark acrylic, leather, felt, fabric, cardboard, hardboard, etc. The diode laser can engrave (etch) on all surfaces including glass, transparent acrylic, stainless steel, anodized aluminum, and titanium. The diode lasers are a universal tool. For engraving on transparent materials, you need to use a cover or a coating.
Key advantage: portable and can be installed on any 3D printer, CNC frame and gantry.
DPSS laser
DPSS lasers are good for metal engraving (marking). Real metal marking including in-depth marking. DPSS lasers can also engrave transparent materials like glass, acrylic, etc. The DPSS is more for metal engraving/marking.
With DPSS laser you can also do color engraving on glass, sapphire glass, titanium, and stainless steel. To get that you would need to setup different power, amount of repeats, focus, and speed.
Co2 lasers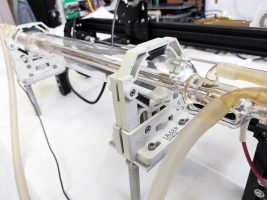 A co2 laser is a great tool for almost all types of cutting and engraving. 40 watt Co2 laser is mostly for engraving many materials excluding metal and all Co2 lasers can cut transparent acrylic. The only type of laser that can cut transparent acrylic.
Usually, Co2 lasers have more power and can do faster engraving or cutting comparing to diode lasers however they are not as portable as a diode and can not be installed on some small gantries >>>
Key advantage: very universal and can cut clear and white acrylic.
All you need to know about diode and Co2 lasers
Diode lasers vs. Co2 laser tubes. Advantages and disadvantages
Fiber laser
Fiber lasers can be used in many areas as well but can not cut transparent acrylic. The main application for fib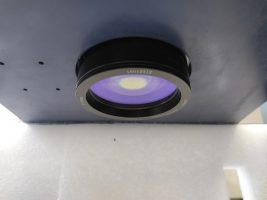 er lasers is an extremely fast engraving on all surfaces and cutting of thin metal like steel, brass, copper, and stainless steel.
Color engraving on metals with fiber lasers is much easier compared to DPSS. You need also to setup the number of repeats, power, speed, and focusing range.
Key advantage: ultra-fast laser engraving.
If you want to learn more about cutting abilities or what type of laser will be suitable for you – you may ask us directly in a LiveChat!
Our customer from Greece made this piece of art.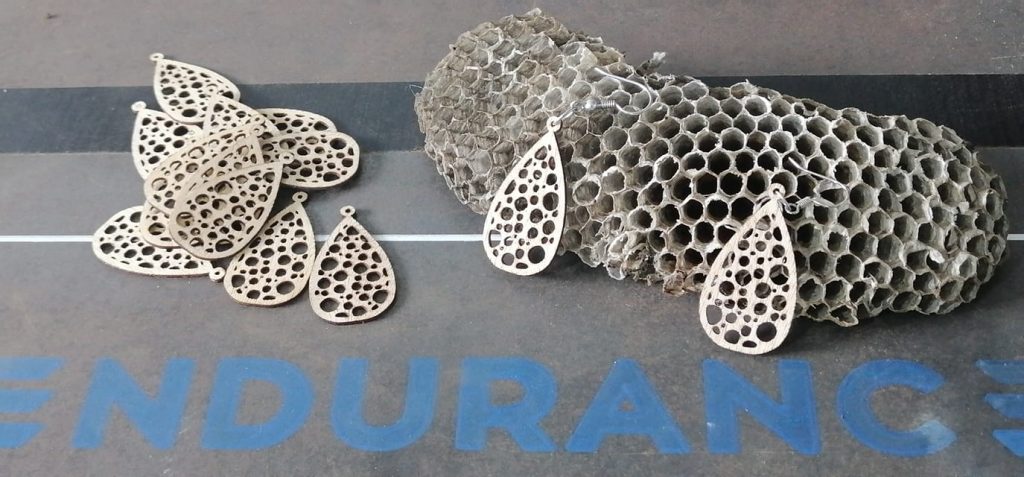 A live video from our customer (part 1), (part 2)
Innovative violin with the engraved score
Color (YETI) laser engraving on titanium using 30 watt Raycus fiber laser installed on Endurance DIY Galvo marker
Laser paint removal from fabric (Norton Method) [NWT]
Laser paint removal from granite (Norton Method) [NWT]
A real Endurance customer is reviewing our 10 watt PLUS laser live.
An Endurance 4 watt DPSS 1064 nm Nd:YAG laser
A photo laser engraving on a black PLA plastics
https://www.youtube.com/watch?v=jbcEqYC5GSk
In-depth metal engraving.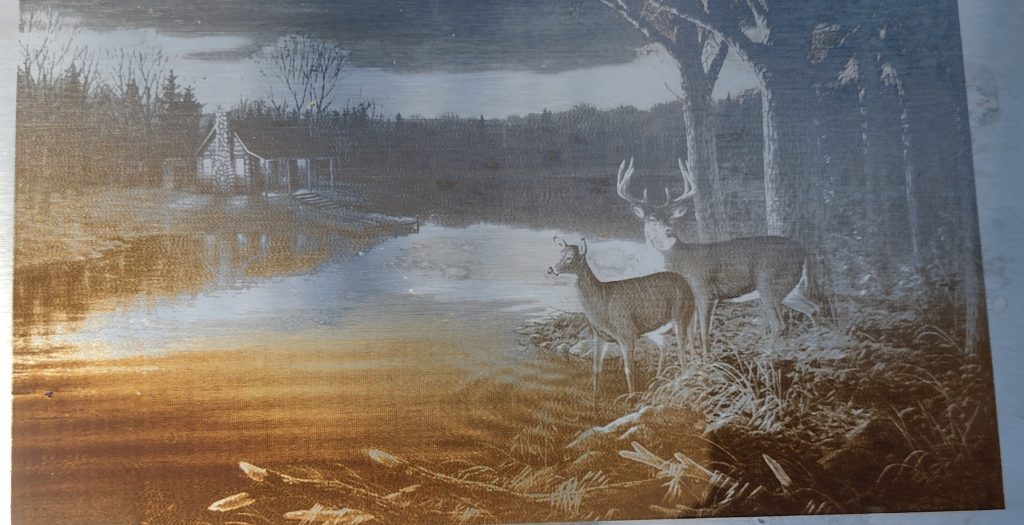 Adding aluminum tracks on a tape – detailed video.
Can be used in microelectronics as a computer loop
PCB laser cutting
A quick and easy process to cut a PC board.
Glass laser cutting with 10 watt DPSSL and short focal (f=20 mm) laser lens
An innovative method of a glass cutting with the laser.
TOP SALES! The best laser head for your 3D printer / CNC machine / engraving frame.
Adding additional letter on Apple Macbook using Endurance 10 watt DPSSL</3>
https://youtu.be/355vsYAdF-M
1.8 mm (1/14") regular (window) glass (BK7) cutting – complicated shape
You may cut a fully transparent glass with the laser even a complicated shape.
2D laser engraving inside a transparent acrylic
Engrave the photo or the image inside the acrylic
Sapphire glass laser cutting
Sapphire is very hard to cut but with a DPSS laser you can cut it very well.
Mirror engraving (painted) / mirror cutting
Make your mirror special.
Fiber cloth / fiber glass laser cutting
An effective way to cut fiber cloth and fiber glass.
Engraving on a transparent acrylic (plexiglass)
An interesting way to engrave a transparent acrylic/plexiglass.
Engraving (marking) on stone / rock / granite
You may engrave stone / rock / granite with the laser not with the dremel.
Metal photoengraving (engraving on brass). A picture of "It"
A photo engraving on a pure brass plate.
Ceramics engraving on a rotary system
Make your tea or coffee cup special.
Thin metal cutting. Max cut is ~ 0.5 mm (1/20″)
Plastics (white card) laser engraving.
Mark and engrave plastic cards for your business.
The most powerful diode laser on the market with real power output.
Transparent acrylic and glass engraving. All you need to know about it.
Leather and ceramics engraving
Fast and accurate leather and ceramics engraving.
Real metal marking (etching). Great results.
Use a diode laser for metal etching.
Metal engraving with thermal grease (CPU paste). Awesome pictures.
More tests with metal laser etching
Plywood and MDF cutting. Cut up to 3.2 mm of MDF (1/8")
MDF is hard to cut but with 15 watt DUOS laser it can be cut clean and fast.
Fabric (textile) laser cutting with 15 watt water – cooled laser installed on CNC 3018
Engraving on granite, cardboard, titanium, stainless steel.
More experiments with 15000 mw real power output laser.
Acrylic welding experiment. Combine 2 parts together.
The best "value for money"
A great piece of are was made by Jos van Hoff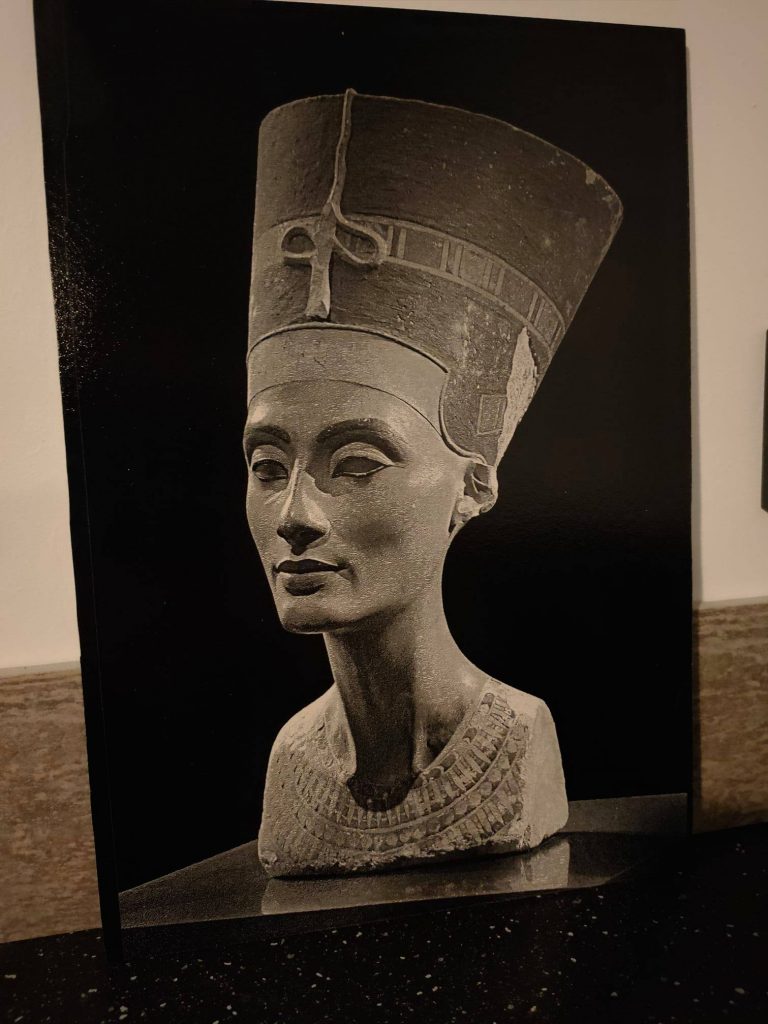 "My project from today, Engraved on a piece of white trespa. 243x347mm .1 layer of white acrylic lacquer and 1 layer of black acrylic lacquer Engaveed with the

Endurance 10w Delu

x on my OLM2.

Settings:

Speed: 4000 mm/min

Power: 75%

Engraving time ~3 hrs."
Watch a live video from a Facebook >>> https://www.facebook.com/100003757911137/videos/pcb.1321191854932901/2098213570313886
An efficient cardboard and paper cutting
Use the laser for fun and business.
PLA plastics engraving
Industrial plastics engraving / marking.
Anodized aluminum engraving
Make your original business cards
Different tests on CNC 3018 machine. Explore laser abilities.
Foam rubber cutting
Use the laser for packaging.
Foam cutting. Impressive depth results.
Acrylic (plexiglass) cutting
Photoengraving process on a plywood
Make a nice photo on wood / plywood.
How to make a photo engraving on plywood with 8.5 watt diode PRO laser
Engraving on a slate
Glass engraving
The laser can do a glass engraving!
Foam cutting for business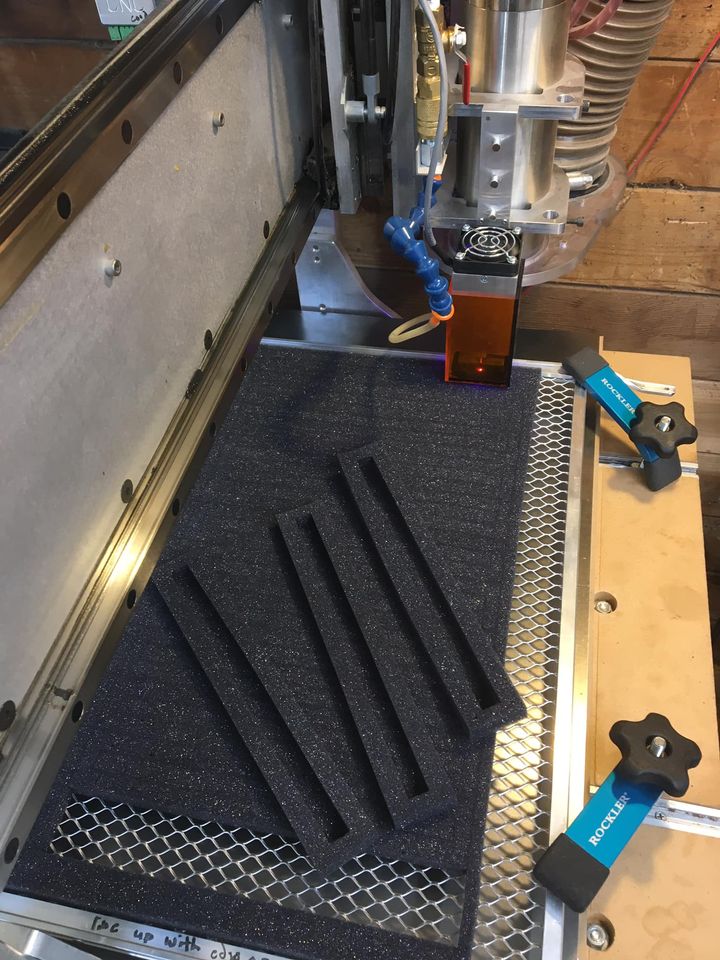 A real review of Endurance laser abilities by DatuLab.TECH
A wooden DIY clock
Photo engraving on black glass (painted)
An Endurance 80 watt Co2 galvo head installed on a unviersal laser frame: MDF, plywood, acrylic, PLA lastics laser cutting live video test
Ultra-fast metal engraving (marking)
Photoengraving inside the thick transparent acrylic
Cutting 0.5 mm aluminum
An alternative way of mirror engraving
Ultra accurate laser cutter (3 watt 355 nm UV laser module)

Kapton laser processing

DIY acrylic chess
https://www.instructables.com/How-to-Make-a-Print-on-a-Laser-Machine/
DIY PCB Making with 4 watt DPSSL installed on CNC 3018 frame
https://www.instructables.com/Experiment-on-Engraving-Conductive-Tracks-on-a-Cop/
https://www.instructables.com/DIY-PCB-1/
Color engraving on the sapphire glass
https://www.instructables.com/Experiment-on-Applying-a-Color-Image-to-Sapphire-G/
Endurance makes and delivers 4 types of lasers: diode, DPSS, Co2, and fiber.
Comparison of a different types of lasers and different wavelength
Diode laser and DPSS is completely Endurance production while Co2 tubes and fiber laser emitters are not.
For diode laser and DPSS we have our own proprietary building technology. We install Co2 cuts on custom frames or use them in an upgrade pack. Fiber laser emitter by Raycus (30-50 watt) laser output is used in our DIY galvo machine.