Super Deals!! 40% Discount on all lasers.
Everything you need to know before buying a Chinese laser or engraving machine.
That is how Chinese lasers stop working!!!
All you need to know before buying a laser or an engraving / cutting machine
Let's start out with the facts, I am entitled, over-eager, easily excited, a man who wants the instant gratification of using my Amazon Prime and eBay skills to get what I want within a week. I rarely research for more than an hour ( if I even make it that long) before I click that Buy it Now button. Often the prices are too good to be true, with the product not lasting more than a few weeks. Unfortunately, the diode laser market is no different. Overfilled with quickly assembled, poorly regulated, with weak components. They often burn out quickly as they are simply overpowered diodes that are pushed past their intended use. This is where my poor judgment comes in.
I have been making and selling products for going on 4 years. I have always been drawn to selling things. You would think I would have become a used car salesman the way my family talks about me growing up. For a while now, I have been making and selling dog accessories, collars, leashes, and such. At every event I had gone to, someone would ask if I could do dog tags. I could see where I was losing out on sales hand over fist. So I hopped onto eBay and started to search. Pet engraving tools run up to $2000 for the nice setups. Way out of the range of a young dad doing this as a hobby. After a little (like 15min) of research, I come across Diode Lasers.

My first rushed purchase was for a 3000mw Chinese desktop laser that only had a frame size of 80mmx80mm. It was marketed as able to engrave on bamboo, wood, and anodized aluminum. Well if you are reading this, you are probably aware that 3000mw does not do anodized aluminum. I started to work on rough-cut wood, making coasters. The laser took 45min at full power to do images 40mmx40mm; not even the max size for the unit. After one month, it died. It burnt out trying to do an image in gray-scale. It was the size of a half-dollar. The laser wouldn't turn on anymore. I messaged the seller and was told that I must have damaged it. There was no way that doing this simple image was the cause. After a long-drawn-out argument…. I was told tough luck. I moved on again, time to sink some more money into this hobby. I wanted bigger, much bigger.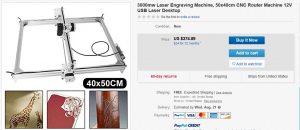 I went on to try a framed laser engraver, that used an Arduino board and stepper motors. I was beyond excited. It cost much more than my cheap little box but promised to be stronger and better. It took me four days to put this contraption together. It came with no support, could not find any info online, eventually found a youtube video of another person
An audio podcast about diode lasers with Alan Joyce
The truths about buying cheap Chinese lasers.
Laser power test. Upgrade your Chinese laser with a laser lens pack, lens spacer and add an air nozzle for better laser cutting
Incorrect laser power output while using PWM signal for 5500 mw (SainSmart Genmitsu) blue diode laser. The PWM does not work correctly.
. I spend the better part of 3hrs to get it all together, only to realize I had put it together wrong. So, flash to the next night, I was ready to engrave again. Super exciting right, except for the fact that where my 3000mw laser should be, was a dinky little 500mw laser that wouldn't even engrave what I wanted it to engrave.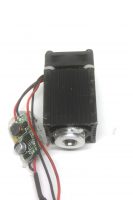 I slowed down everything. Tried to allow the laser time to do its thing. Messaged the seller, who thankfully was helpful. Sent me a new laser, FROM CHINA. I had to wait almost 3 weeks for it to get here. They promised that it would be the best laser they had. They stated it was a known branded laser that was the best on the market. I started to get excited about the projects I would be doing. Over the course of those 3 weeks, I did some watching and reading. Looking at all the amazing things that people are creating with these engravers. Large beautiful art pieces, selling them for hundreds of dollars. I was expecting to be up and running in no time flat.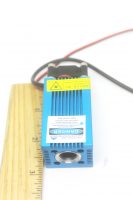 Finally, my new laser arrived, a beautiful blue laser in a matching blue case. I was told that this particular blue case was the signature look of a big brand laser. I looked them up and they were all over people's posts. Youtubers showing off all the amazing things that they could do with these lasers. I was again super excited, ready to start making items and making cash. Nope, nothing. The laser worked again for a few weeks. This time it took out the board that came with the new frame, as well as stopped engraving. The laser would still turn on in this case, I could focus it, getting the beam as tight as I could. I would start the engraver and it would go through the motions, but not engrave anything. It didn't even burn paper, didn't even make the paper warm. It was now a beautiful, expensive flashlight.
TOP SALES! The best laser head for your 3D printer / CNC machine / engraving frame.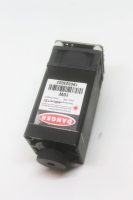 Once again, I was on the hunt for something that would do what I wanted. The whole start to all of this. A laser that would do Dog Tags. I was approached by a local school who wanted 400 dog tags with the school mascot on one side and some text on the other. Super basic. I priced it out and found all the materials. All I was missing was the laser that would do it. I searched once again online. eBay, being my go-to providers for my laser parts at a better deal than what I could find on amazon. I had heard of Aliexpress, Banggoods, and such but I was trying to avoid the waiting period. I found a big 10watt laser on eBay for a steal. I clicked to buy it now so hard, I thought I broke my mouse. It was 2-day shipping and all mine. I got it up and running in no time.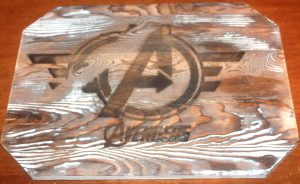 I was able to do some amazing things on wood. Some beautiful things, art for my home, art for friends. I felt limitless, till my steppers started grinding. This engraver had under 30hours total of engravings on it and the stepper motors would grind, stall, and drag. It would cut my images down the middle. Leave giant gaps and ruin everything. Another cheap part died in a puff of smoke. Another quick purchase and away I went.
After a year, yes one whole year, I finally have a working system. I replaced all the original parts on the machine with parts that were built to last. Earlier this month I tried to do the metal tags again, sadly nothing. It doesn't even break the surface of the color coating. Once again, I will be back on the hunt for a new laser. This time I have done the research and spent the time. Talked to the community and read the posts. I found the perfect laser for the job. This time it is made with care, NOT IN CHINA, but by people who know what they are doing. Maybe by the time I am ready to post my next review, it will be of the amazing work I was able to complete on my new Endurance Laser. The perk, I have convinced my employer to purchase one for our school woodshop as well.
Yes, that's right, I am also an educator. I spend my time warping, I mean educating the young minds of tomorrow. Education today is solely driven on meeting government requirements and test scores to make sure that our kids are headed to a college they can't afford. For a job that may not even exist. On our campus, one final staple of the old hands-on education practices still exists, Woodshop. Now thanks to my failures, I have the ability to start this generation on a path of success. They will be starting out the school year with a beautiful Custom made Laser by Endurance. I truly hope to share some of the amazing works that will enable these students to do.
written by Chris Frost
Specifications:
General Specification
Model
LA03-5000
Heatsink Material
Aircraft Aluminum + Brass Shell
Luminous Color
Blue
Section Size
33mm x 33mm
Cooling Mode
Heat Sink Groove, Cooling Fan
Dimension
85 * 33 * 33mm
Adapter Plug
US Plug
Adapter Input Voltage
AC 100-240V
Adapter Output Voltage
DC 12V 5A
Can Engrave
MDF/Balsa/Paper/Wood/Fabric/Plastic/Leather/Plywood/Foam Paper/Anodized Aluminum
Can Not Engrave
Metal/Glass/Stone/Ceramics/PCB/Stainless Steel/Reflective Material/ Transparent Material
Technical Parameters
Laser Power
5W (5000mW)
Wavelength
445-450nm
Beam Shape
Dot (Focusable)
Working Voltage
DC 12V
TTL&PWM Modulation
YES, Compatible with Both TTL & PWM Modulation
Input Voltage
DC12V (+,-, PWM/TTL) + DC5V (PWM/TTL,-)
Input Interface
XH2.54-3P (+,-, PWM/TTL) + XH2.54-2P (PWM/TTL,-)
Drive Mode
External ACC
Life Time
>10,000 hours
Features:
1. Can be used for laser cutting machine,
laser engraving
machine, CNC,
DIY laser
.
2. Make of Aluminum material, durable and solid, Adjustable focal length.
3. Aircraft aluminum TTL driver board with cooling fan ensure long working time continuously.
4. Can carving MDF, balsa, paper, wood, fabric, plastic, leather, plywood, foam paper, anodized aluminum, etc.(Not suitable for iron or other metal)
Note (Please pay attention):
1. Please wear laser goggles during usage and avoid touching the laser directly with your eyes and skin!
2. The warranty period of the laser module is one month. If you have any quality problem(Except individual situations like using the laser module more than 30 minutes per time and cause damage ), please feel free to ask our customer service for help.
3. If your laser module has any problem, please DO NOT dismantle it without our permission. It will destroy the laser module.
4.  If you have any quality problems with the machine, please feel free to contact us. Many operative problems can be solved according to your video and problem description. Thank you in advance.
5. This laser module is compatible with our EleksMaker machine.
It is interesting that a producer indicates that a warranty period is only 1 month (which is approx 500-600 hours)
Endurance lasers provide the best customer support and delivers high-end laser solutions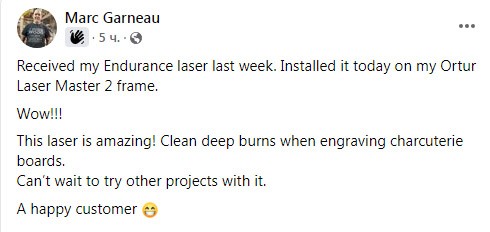 Explore more topics
---
Upgrade your Chinese diode laser module
Replace your laser driver with an Endurance laser box
An Endurance Laser Box – ultimate tool for your diode laser.
Add an air assist (air nozzle) to your laser module
An Endurance laser air nozzle: ver 1.0 / ver 2.0 (fully open-source). Make your laser cutting fast and accurate!
---
Read more
My Experience With Non-Branded Chinese Made Lasers. Fake laser modules! WARNING!