Laser GRBL
Is a free software that can be used with most laser engravers.
Download Link:
Laser GRBL

How to connect first plug laser in to usb the click the lightning bolt.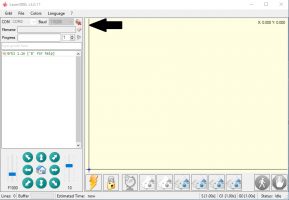 If this dose not connect like in this picture. Then you will need to change band rate. 
or it may need firmware updated. link for firmware.
Link:
Device manger 
 When opend go down to ports and right click this is what it should be set to if not 
change the setting to match this picture. com port will be the one you have plugged in to.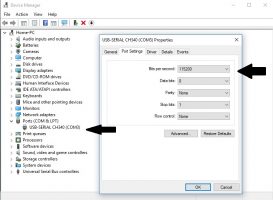 Trace frame is a must to any engraving so you can line up your work right.
here is how to add the code in and the code as well.
First Right click here and click add custom botton.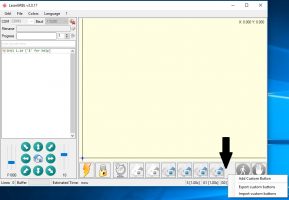 Code for Trace Frame and how it should be setup.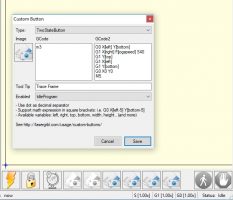 Other code can be added as well which is here below. and meanings.
G0 X[left] Y[bottom] F3000    <<<<< Speed
M3 S1                                             <<<<<<  S1 = 1% power
F3000                                            <<<<< Speed
G1 X[left] Y[top]
G1 X[right] Y[top]
G1 X[right] Y[bottom]
G1 X[left] Y[bottom]
G0 X[left] Y[bottom]
M5
G0 X0 Y0 F3000                       <<<<< Speed
here is a copy so you can copy right in and add botton
G0 X[left] Y[bottom] F3000
M3 S1
F3000
G1 X[left] Y[top]
G1 X[right] Y[top]
G1 X[right] Y[bottom]
G1 X[left] Y[bottom]
G0 X[left] Y[bottom]
M5
G0 X0 Y0 F3000