Thanksgiving acrylic souvenir. Make it yourself
In order to create an applique for Thanksgiving we need:
Endurance 10w pro plus laser;
4 sheets of paper;
A5 piece of acrylic;
Aerosol paints.
The first step is to create an image in LightBurn or trace the downloaded from the Internet.
Then we divide the details into separate layers depending on the colors. All details of the same color – in one layer.
Now we start the laser and cut out the stencils.
Settings: power – 100%, speed – 900mm / min.
We apply ready-made stencils to acrylic, press with something heavy, and apply paint.
After drying, apply the next stencil and so on.
The result is a wonderful colored applique!
Now you can make a 2D laser engraving inside the transparent acrylic.
All you need to know about acrylic and glass alser engraving!

An Endurance 80 watt Co2 galvo head installed on a unviersal laser frame: 4 mm acrylic laser cutting.
Everything you need to know about engraving/etching on acrylic (plexiglass) and glass
Endurance presents a detailed guide and lifehacks about engraving and etching transparent materials like acrylic (plexiglass) and regular glass – getting started!
Watch a live video on how you may cut 8 mm dark acrylic with 8 watt diode lasers
Best laser engravers for acrylic (plexiglass)
To do a laser engraving on acrylic or glass you need a diode laser with wavelength 445 nm or a DPSS laser with 1064 nm wavelength of a Co2 laser with wavelength 10600 nm (10.6 um).
Diode laser and DPSS laser can only engrave on acrylic/plexiglass with reflective laser beam radiation. In other words – the laser goes through the acrylic or plexiglass hits the layer under the acrylic and then it goes back and hits the acrylic and that is how you get the engraving/etching to appear. The same way works for the glass.
That happens because the acrylic is fully transparent for 445 nm and 1064 nm wavelength.
However, 10600 nm (10,6 um) wavelength of Co2 laser works great for surface acrylic engraving. That is why Co2 lasers are the only type of laser that can cut fully transparent acrylic.
Read more about wavelength absorption >>>
Absorption wavelength spectrum for different materials: glass, metal and others.
However, the indirect method of engraving can be very effective and practical if you have a diode / DPSS or a fiber laser (usually fiber lasers have a wavelength is about 1.5 um)
Transparent acrylic and glass engraving with an Endurance 15 watt DUOS laser – detailed video guide.
However, engraving on all-color acrylic/plexiglass is very easy with a diode and DPSS laser.
A detailed video of how to make a DIY acrylic puzzle. Made by David from DATULAB.TECH
Types of acrylic for laser engraving  and cutting
Plexiglas or, as it is also called acrylic, is outwardly very similar to glass. These transparent materials practically completely transmit the laser beam. No adjustment of the power parameters and printing speed will change the result. To improve the situation, you need to use a sublayer. A black self-adhesive film for glass and a wooden tablet for acrylic are good solutions. For the best quality and resolution, we set the laser power and printing speed in accordance with the character of the selected image or inscription.
There could be different types of acrylic. Different colors, different thicknesses.
According to  acplasticsinc.com there could be different categories of acrylic such as:
Clear Acrylic
The most common form of acrylic, the flexibility of clear sheeting is evidenced mainly by the staggering variety of dimensions it can be ordered in. Thicknesses range from 1 – 25 mm.
White Acrylic
Fairly common in its own right, white acrylic sheeting is perfect for when you have unusual dimensions to fulfill and would prefer to use an opaque material to do so. What's more, acrylic technology has come so far that you can now even buy sheeting that starts black but turns white under exposure to LED lighting.
Colored Acrylic 
Those looking for something a little more colorful will appreciate the rainbow of options in which colored acrylic sheeting can be ordered. With twenty different hues from which to choose, these varieties of acrylic are as striking as they are strong and can be just what you need to complete projects where both aesthetics and durability are needed. Colored acrylic is very easy to cut with a diode laser.
Mirrored Acrylic
A triumph of both form and function, acrylic mirrored sheeting offers all the strength and durability of acrylic while also acting as a resistant reflective surface perfect for all sorts of service and high-stress environments. We never tried that type of material.
Light Diffusing
The superior light diffusion of this sheeting prevents both visible hot spots and luminance fluctuations, making it the perfect choice for all kinds of backlit signs and letters. See for yourself the difference between basic acrylic and light diffusing acrylic.
Examples  products made from acrylic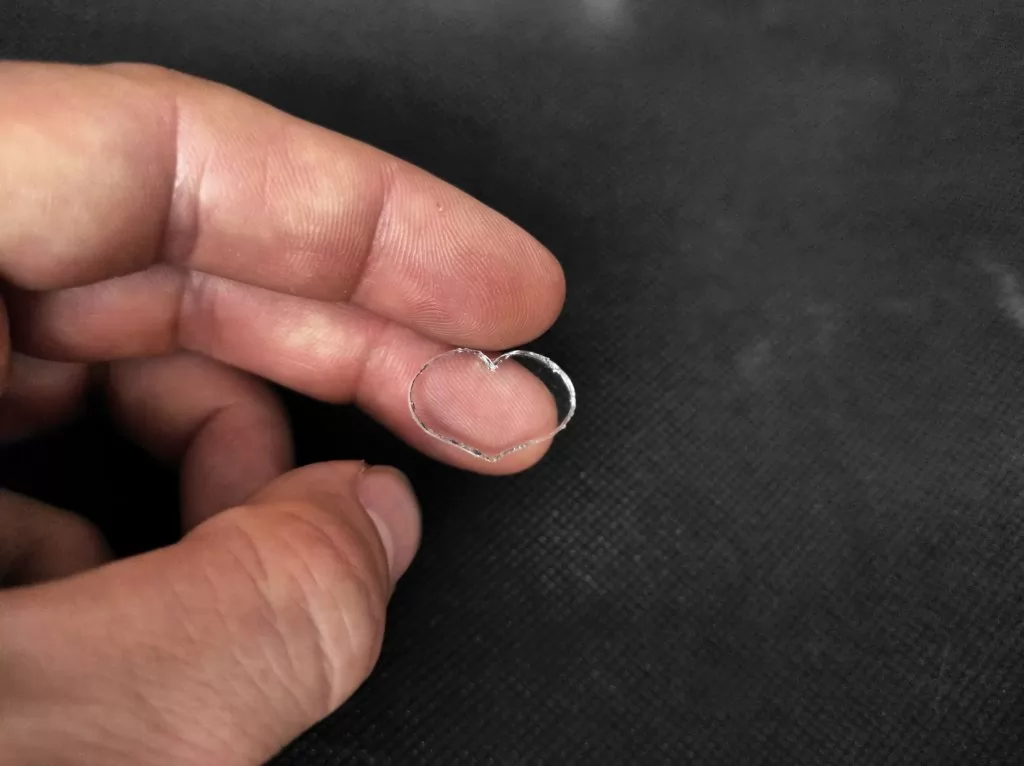 How do you engrave or cutting acrylic?
We have made a lot of videos and uploaded them on our YouTube channel about how to cut and engrave acrylic/plexiglass.
If it is colored acrylic then you can engrave it directly and it should not be any problem. If you use a transaparent one – you need to wathc our videos or do the following thing:
Put an anodized plate on a worktop.
Put the acrylic sheet on that anodized plate
Start the engraving process.
We usually set up the maximum power of the laser – something like 90-95%.
The engraving speed can be something like 100-500 mm / min, depending on the laser power output.
Usually, 1 repeat is enough.
A live video showing how to do a glass engraving on a DIY engraving machine using CNCC LaserAxe software. 
Laser engraving on glass (an updated second edition)
Laser engraving on transparent acrylic – a full video guide
The setting of CNCC Laseraxe (can be done using other laser engraving software like Lightburn) for Engraving on Acrylic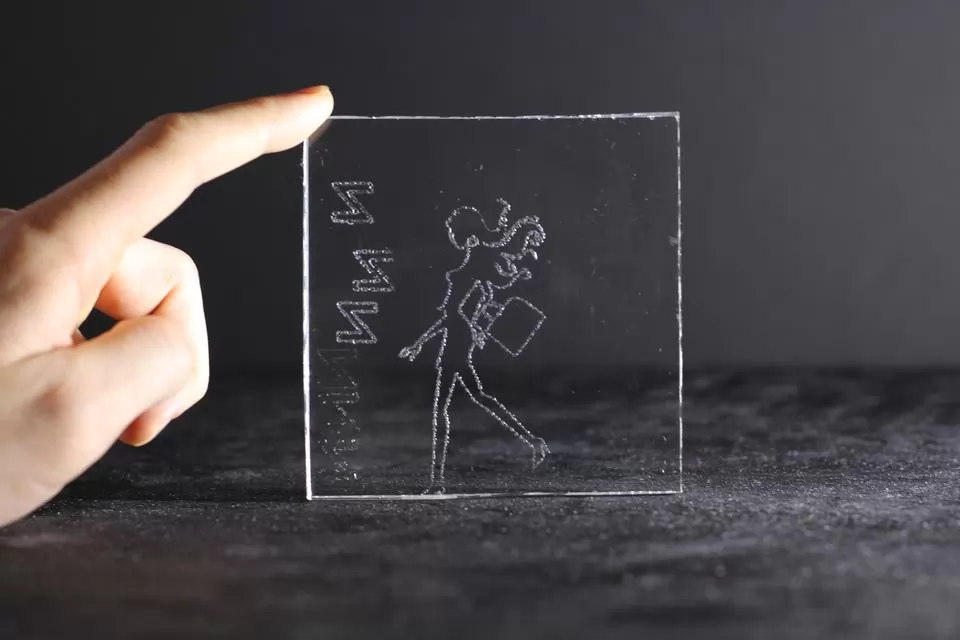 Plexiglass (acrylic) is widely used in the outdoor advertising industry, in the production of commercial equipment and POS products. It is used to make signboards, tablets, business card cases, price list holders, stands for goods, etc. And also in the interior decoration. The advance of engraving technology allows making unique souvenirs, decoration items, and various products for outdoor advertising.
In the experiment with acrylic, we used the Endurance DIY desktop laser engraver, equipped with a powerful blue semiconductor laser with a working wavelength of 445 nm and nominal power of 8 watts (8000 mW).
To start engraving on acrylic, make sure that your original material does not have cracks or scratches. Focus the laser beam taking into account the wooden sublayer on which the acrylic plate will be placed. To make the engraving look attractive and beautiful, set the power at 25% – 50% and the engraver speed at 350 mm/min. A higher laser power will make the acrylic melt and crack since it is very sensitive to high temperatures. When the engraving is finished, the engraved picture will have remnants of the melted acrylic. Let the engraved item to cool slightly and wash off the "dirt" with clean water, it is possible to use soap. It is not recommended categorically to use alcohol, solvents, and other chemicals if you don't want to spoil the surface of the engraved image.
Best CNC machines and 3d printer for laser engrave\cut acrylic (PLEXIGLAS)
Endurance lasers are fully compatible with almost all 3D printers and CNC machines but with following machines we had experience in our laser lab and they work excellent:
ATOMSTACK
BoXZY
Flashforge
Formbot
kudo3D
LulzBot
Makerbot
Prusa
Raise3D
RepRap
Ultimaker
Wanhao
XYZprinting
ZMorph
WorkBee V2.2 Complete Kit
Openbuilds | OpenBuilds ACRO Systems
Workbee from Ooznest
Shark HD4/ HD5 (only with PRO lasers)
CNC 3018 / 3040
Blue Elephant
Avid CNC
MPCNC
MillRight CNC Carve King | Mega V Router Bundle
Unlock a new cutting edge dimension to your 3D printer with Endurance Lasers
A live video of acrylic etching with a green 532 nm 4,5 watt DPSS laser 
TOP-41 CNC machines with installed lasers. Upgrade your CNC with a powerful and reliable laser head!
Software
For acrylic engraving, you may use any software that you usually use on your machine.
It could be Mach3 / Mach4. It could be free software like Benbox or mDraw. It could be a paid software like Lightburn or T2Laser.
Parameters and settings for acrylic / plexiglass / glass laser engraving and etching.
The key principle for glass / acrylic and plexiglass laser engraving / etching is absolutely the same.
Focus the beam on the surface of the sublayer and set the laser power at 50%. Prepare a glassware item; it must be perfectly clean and transparent. For acrylic, we used a regular wooden sublayer, and for the glass we'll take a black self-adhesive film, and paste it to the backside of the glassware to soften the temperature effect on the surface of the product and minimize the scattering of the laser beam at such a low printing speed of just 100 mm/min. At the speed of 200 mm/min and above, dropouts in the drawing or inscription are possible.
At the end of the process remove the film and clean the glass of the remaining adhesive. The finished product is resistant to various types of mechanical and chemical effects. Therefore, you can safely use alcohol or solvent. As the result, we get a stylish and accurate engraving on the glass surface. To increase the thickness of the lines, it is enough, without changing the engraver speed, to increase the power, not exceeding 70%, otherwise, the glass can crack under the heat influence, and the drawing will turn out rough and will not meet your expectations.
Engraving on acrylic and glass is quite possible. It is important only to take into account the material characteristics, correctly adjust the laser power, beam focus, and printing speed, and the result will not disappoint you. The Endurance laser engraver will help you with this. Everyone can master it. Try things out, create, and enjoy the results of your work!
CNCC Laseraxe Setting For Glass Engraving
A few words about the material.
The glass is a perfect material for laser engraving. With the most advanced DIY Endurance laser equipment, it is possible to make inscriptions and drawings on the glass of any shape and size (within the size of the worktable of the machine).
Outwardly, glass is very similar to transparent acrylic, but it has a different chemical composition and structure, and, most importantly, requires a different approach to choosing the method of engraving. A laser beam of a specified power produces micro-scratches on the glass surface without mechanical contact with the item. Since the thermal action in the engraving zone is very short-time, there is no risk of damaging the glassware itself. The engraved image on the glass is matte.
Proceed with a fast and secure checkout. Free DHL shipment worldwide. Get your laser in 3-5 days.
We are ready to assist you and help to choose the best laser for acrylic engraving / cutting. Ask us in a Livechat!
Laser glass engraving – demo footage
Ultimate abilities of Endurance 15 watt DUOS laser. 
An alternative way to add to make a nice wine glass. Removing the paint with the 10 watt DPSS laser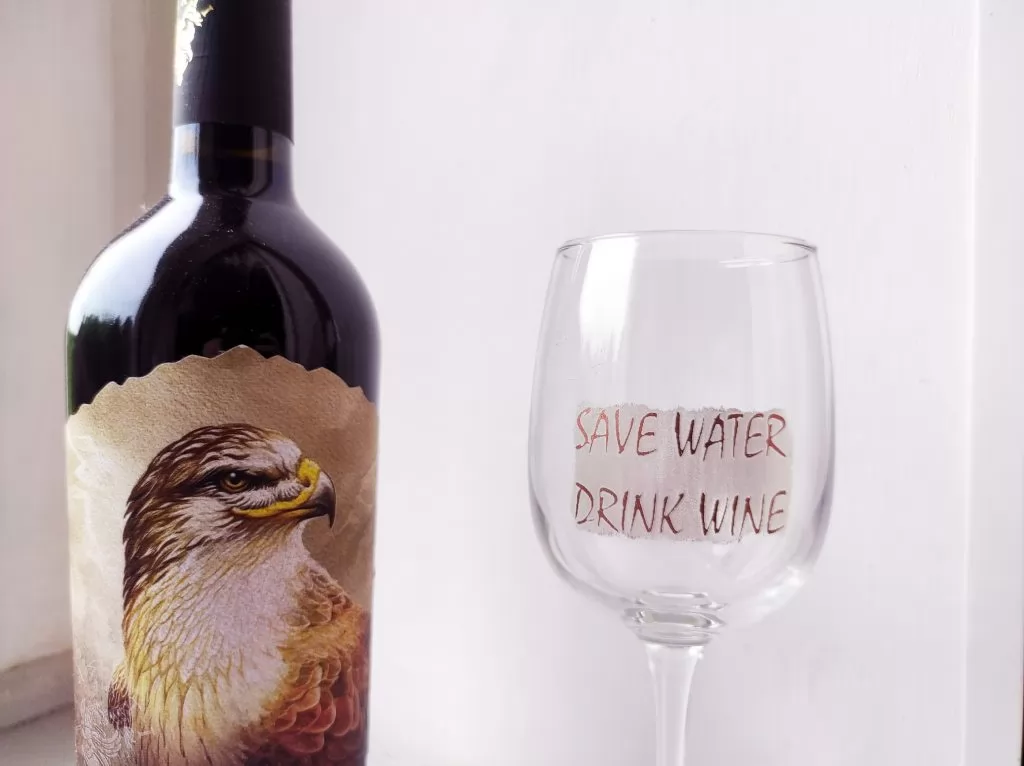 More interesting experiments with acrylic: Acrylic welding
A quick video of how to weld 2 plastic parts. Transparent + non transparent.
Read another post about laser engraving on glass >>>
Engraving transparent acrylic with a diode laser applying color
Super Deals!! 40% Discount on all lasers.
Multi-level testing system.
Industrial components.
The guaranteed duration of the continuous operation ~48-72 hours.

True continuous power output
Our products have the rated power output as advertised – unlike Chinese analogues.
Can be turned on and off with 3.5-24V.
Variable power output.
Universal and compatible mount.
Compatible with most 3D printers and CNC machines.
Do not like the laser?
Simply return within 30 days and get a full refund.
Why do our customers buy
lasers
and engraving machines from Endurance?
We assist and give advice by Phone / Email / Facebook messenger / Telegram / Whatsapp / Viber.
We help to install and tune the laser. We offer qualified after-sales support.
We ship everything you need in one parcel to get started.
We ship all units within 4-24 hours. DHL express delivery allows you to get the package in 3-5 days.
All our lasers are tested and could work up to 10000 hours.
Do you have an old model? Upgrade your unit with more powerful one.