Do you look forward to upgrading your 3D printer / CNC router or an engraving / cutting machine you have?
If so, please fill in the form, and we will help you with advanced solutions from Endurance.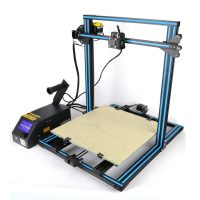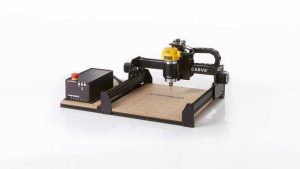 Become a master of laser engraving on glass and acrylic
As one of the most beautiful kinds of modern art, I would single out, perhaps, engraving on glass. Thin lines on a glass surface, coupled with beautiful lighting can produce a stunning effect.
To engrave glass we need a powerful enough laser.
Any other way of engraving will not help. Neither will do a CNC machine nor any chemical (relatively safe) process as the glass is a chemically inert material.
Now let's go back to our favorite topic – laser engraving.
Theoretically, the glass melting temperature ranges from 400 to 900C. In practice, it is not possible in some cases to determine the composition or melting temperature of a glass sample in advance without the full specification of the glass preform.
According to our calculations, a 0.1 mm laser beam of a 3.5 W laser can give a temperature of about 400-500C at its focal point.
A 5.6 W diode laser with 0.1 mm grain will give the temperature of 500-650 C at the focal point of the beam.
Enjoyed the video on our YouTube channel? Like what we do?
Subscribe on our Youtube channel and do not miss our news and guidance.

If you are not able to watch our video – let us know. All video are free for Endurance customers. We have more than 500 video guidance and tutorials.
So, what do we need to do…
Create a raster or vector image in Cura or Inkscape.
Use a glass preform.
There is one trick: we need to put an underlying surface under the glass. We use ordinary black vinyl. It is practically non-combustible and does not form solid combustion products. The black vinyl film heats up and heats the glass, engraving the glass surface.
We turn on the laser and watch the process.
In the end, we carefully wipe the glass!
A DIY wine glass "Save water. Drink wine"
Enjoy engraving with us! Don't hesitate to contact us if you feel we've missed something.
Multi-level testing system.
Industrial components.
The guaranteed duration of the continuous operation ~48-72 hours.

True continuous power output
Our products have the rated power output as advertised – unlike Chinese analogues.
Can be turned on and off with 3.5-24V.
Variable power output.
Universal and compatible mount.
Compatible with most 3D printers and CNC machines.
Do not like the laser?
Simply return within 30 days and get a full refund.
Why do our customers buy
lasers
and engraving machines from Endurance?
We assist and give advice by Phone / Email / Facebook messenger / Telegram / Whatsapp / Viber.
We help to install and tune the laser. We offer qualified after-sales support.
We ship everything you need in one parcel to get started.
We ship all units within 4-24 hours. DHL express delivery allows you to get the package in 3-5 days.
All our lasers are tested and could work up to 10000 hours.
Do you have an old model? Upgrade your unit with more powerful one.
Read another post about laser engraving on glass >>>