These are some of the best designs you can make. You can select something simple or quite challenging from this list of the best ideas to print for 2022. The range of ideas is more unique than ever this year and these projects are waiting for you! You can try any of these ideas and rethink your current items and products for a 3d printed one that is made by you. Whether you are looking for something new and unique or you want to upgrade to a 3d printed item, there are awesome 3d printed ideas that will suit you.
Stone Landmarks, Buildings, and Structures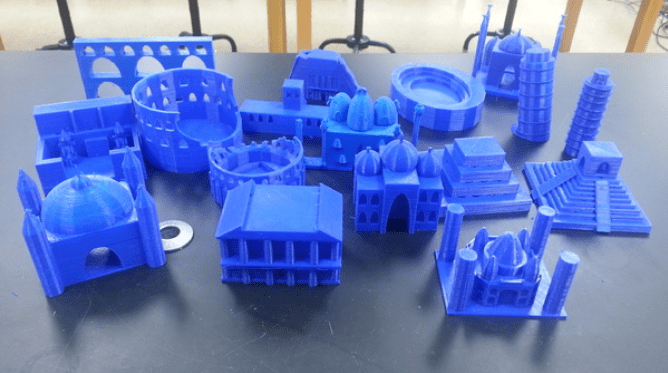 These historic landmarks, buildings, and structures can be made with your 3D printer. These architectural masterpieces are from around the world can now have your name customized on a famous monument now. This project allows you to bring home the history and culture of your favorite cities and their landmarks from around the world. It is now possible to bring the coliseum or great pyramids right into your home. They can also be printed in different filaments such as brass, copper, silk, and more so it will make these different styles of structures look stunning. The iconic buildings feature all the major characteristics of the real structures with fine detail.
Link to download: Stone Landmarks, Buildings and Structures 2017 by mfritz – Thingiverse
Learning Blade Glider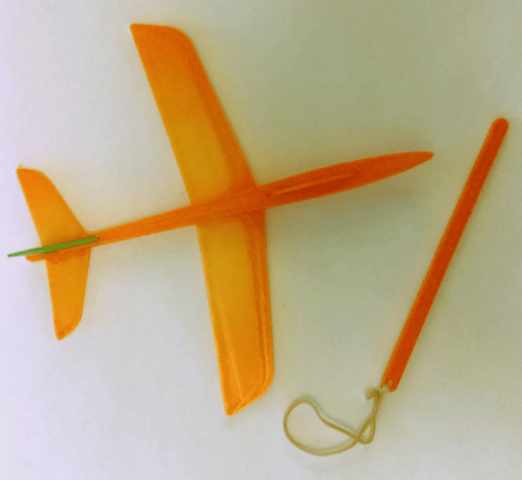 The learning glider is designed so that you can test and teach about different effects on flight performance. The learning glider is a 3d printable glider that can be assembled by anyone. The learning glider is made up of only 2 components to fly, the actual glider and the launcher handle that only requires a rubber band to sling the plane. This glider is geared towards teaching about aviation and flight performance. The file can be modified and further tested to understand how it can become better. The learning glider is unique and has a simple design as well as an easy assembly. The glider has the flight characteristics of an actual glider.
Link to download: Learning Blade 3D Maker Quest – Lightweight Glider by LearningBlade – Thingiverse
Drink dispenser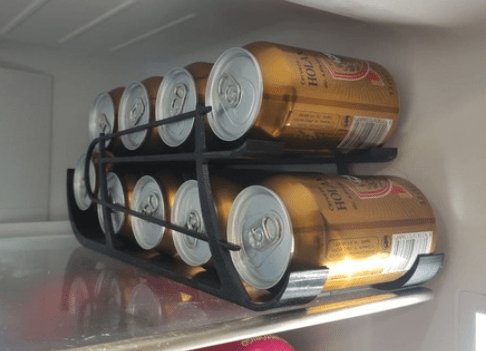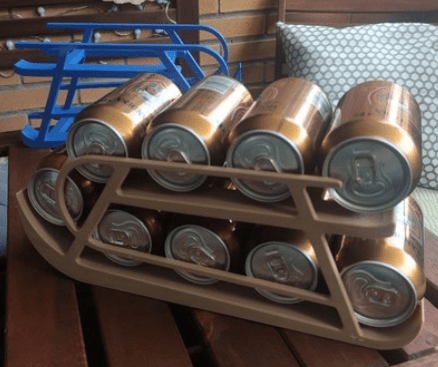 3D printed drink dispenser is one of the best DIY projects for 2022. This model is also portable and it will keep your drinks organized not only in the fridge but at parties, BBQs, the car, or on a camping trip. The design enables you to quickly and easily access your canned drink. This design is smart and simple. It does not require expertise to construct this and it is a great challenge for beginners. Even loading the drinks is a smooth and seamless process. The drinks can be leaded from the front end and they roll right into the bottom part of the dispenser.
Link to download: Drink dispenser by ljhtom – Thingiverse
Azetc Temple Planter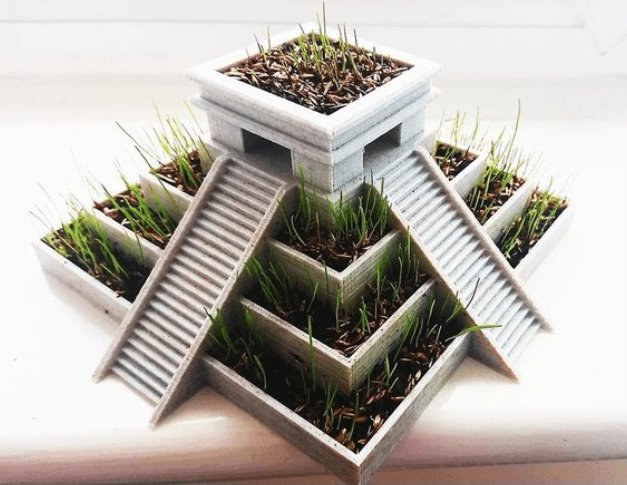 The stunning Aztec design temple planter is a great DIY project that is easy to assemble. The Aztec temple is known around the world. This planter is a very fine detailed replication of the real Aztec Temple and once the plants grow, it will resemble the real temple which is located in a natural environment. Once the model is printed, it only requires strong glue to put together. Each of the levels makes up 13 spaces of different plants that can be planted. The planter is useful for small plants. It can be both for decor and adding greenery to any space in your home.
Link to download: https://www.thingiverse.com/thing:4800105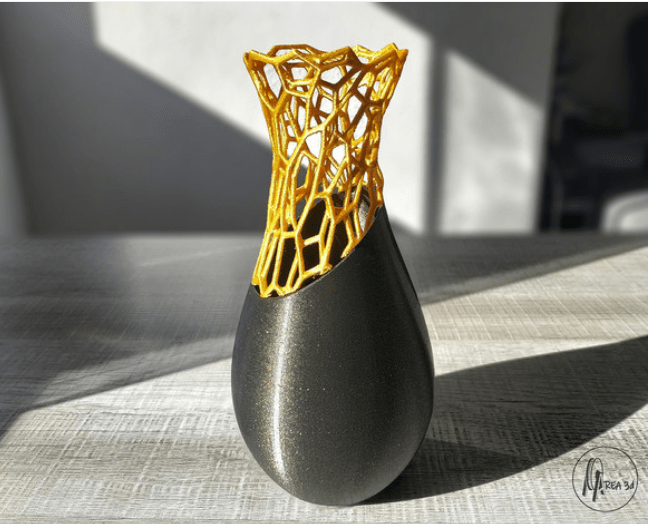 3D printed Voronoi vase is a fun and easy 3D printing project. The decorative vase has a Voronoi pattern that makes up the top half of this two-part design. This makes the vase design look elegant and amazingly aligned with the two-part design to make a great effect. Many color combinations can be made as well. You can have your very own collection of Voronoi cases printed to decorate any part of your home or shelf. It's not just a vase but an artwork as well. It is something different and can be colorful if you print in different color combinations.
Link to download: https://www.thingiverse.com/thing:4800105
Wall-Mountable Modular Hexagon Shelf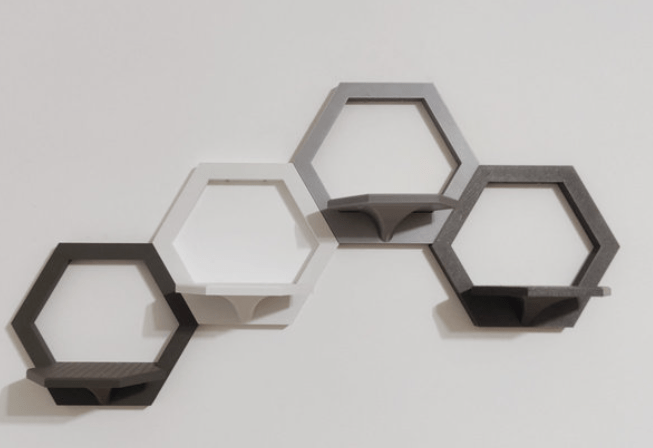 This 3d printed wall-mountable modular hexagon shelf can be used as a part of your home. The customized wall-mounted modular shelf can be made as per your requirement to use them as storage, display case, or the much-needed shelf space in your bathroom. You can also use your imagination to create a mixed pattern of shelves like white and black or any other color to match the furniture and decorations in your room. Printing several of them and mounting them in one place makes a smart and stylish addition to your living space.
Link to download: Wall mounted modular hexagon shelf by RiverRaid – Thingiverse
Screw Lock Carabiner
3D printed screw-lock carabiner, is a perfect DIY project for personal use and light outdoor activities. These are not for climbing however, they are great for carrying equipment on a backpack, or hanging a few 3d printed planters from a height for example. The screw lock can also be locked as a chain and create a long chain to extend the length of a lock to anything you like. Be sure to use a nonbrittle filament that is durable and can withstand wear and tear as well so that the print can be enjoyed.
Link to download: Screw Lock Carabiner by hmn3d – Thingiverse
Tea Dispenser (top-mounted) Tea Bag Storage Holder slidable Box Tee Spender
This Tea Dispenser (top-mounted) Tea Bag Storage Holder slidable Box Tee Spender is a wonderful 3d print for tea drinkers. The dispenser has 6 compartments for tea to dispense. The top-mounted design allows you to dispense tea with the press of a finger. To load the tea, just slide the compartment forward to the front and it should release and you can put it back in when it is loaded. The tea can be easily accessed from the front slot. You can print as many as you like because there are so many flavors you can
You can print this in a good color to match your kitchen cabinet.
Link to download: Tea Dispenser (top-mounted) Tea Bag Storage Holder slidable Box Tee Spender by enFoo – Thingiverse
Tensegrity planter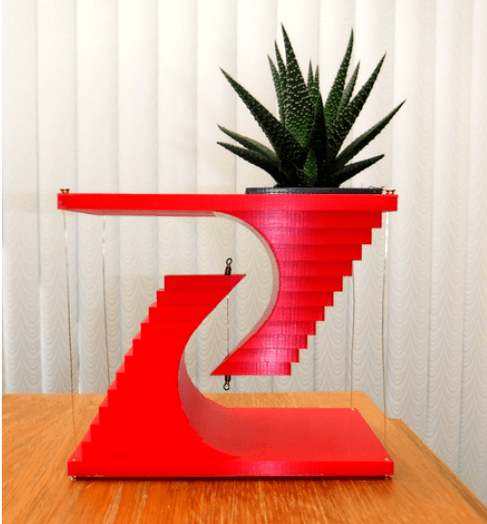 This Tensegrity planter is a stunning 3d print that has an eye-catching design. The design looks like it is floating in the air but there is science at work. The planter is a mix of strength and lightness that is in equilibrium to make the structure behave like it is floating. Tensegrity is also known as floating compression. Tensegrity is a design principle that requires balance with tensile forces and compression elements. The continuous tension is arranged in a way that the compressed parts do not touch each other. The planter is held up because of the balance created by the string to create this amazing effect.
Link to download: Tensegrity_Planter by Gen0idea – Thingiverse
Succulent Vase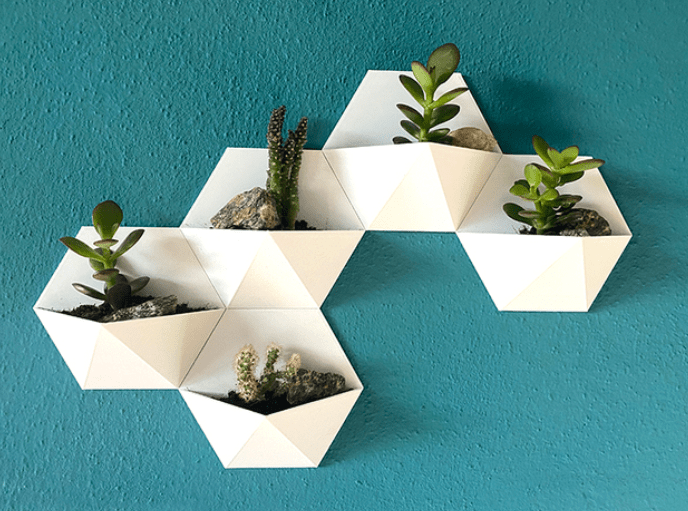 This succulent wall planter can beautify and liven up your home. These planters are well designed and can upgrade the way you display your succulents. The hexagonal shape and container are simple and match a minimalist theme. The planters are great for starting a new collection of succulents or adding to your current one. By 3d printing several of them, you can make a nice decorative area on the wall to make it unique and personalized. Succulents do not require much water or maintenance so watering them with a spray bottle will not damage or cause stains on your wall.
Link to download: Succulent vase by mosi_3D – Thingiverse