If you are looking for the best DIY projects for home decorations, then this list of top decor items is just for you. In this list, you will find the best projects DIY for your home that you can decorate your room. These projects have been carefully selected to be intriguing, creative, and they can add new life and personality to your living space. If you want to decorate your house or apartment, then these are the right projects for all those who love DIY. There is something for everyone looking for unique home decoration.
Levitating planter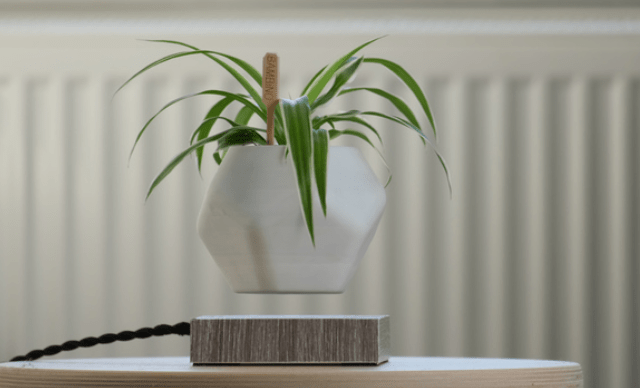 Design, style, and function all come together in this decorative 3D printed levitating indoor planter pot. This can add great green space with plants to your home and living area with a unique modern design. With a levitation effect, this planter is a fantastic option for displaying greenery in any home or office. 3D Printed Levitating indoor Planter pots excellent on desk or study table and can be a centerpiece in every room decor. Just by a 3d printing pen, you will get the best planter box. Plant looks great with water color.
Link to download: https://www.thingiverse.com/thing:4340237
Modular Square/Hex shelf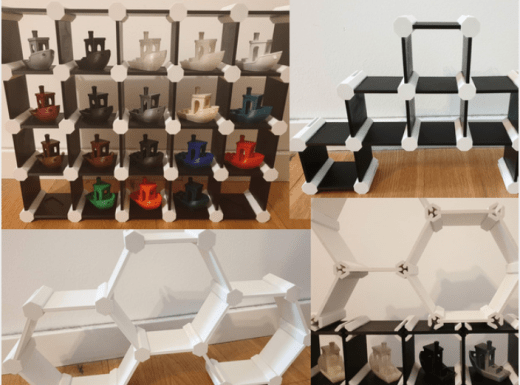 This Modern 3D Printed DIY modular hex shelf adds a great design to a home. This is excellent for organizing your space and storing items in any corner of your home. The mini shelf system design is for both square and hex shelves. The set does not require expertise to set up. This model can be easily assembled, no need to glue, no nails, drilling, or loud equipment is required. The joints click together and hold well and the heights and lengths can also be mixed and matched. This can match the other items in a home and give it a stylish addition.
Link to download: Customizable Modular Square / Hex Shelf (incl. Benchy Shelf) by JohnOldman – Thingiverse
LION GURADING A BOX
This is a printed-out PLA lion that brings the animal kingdom into your home. The lion stands boldly and fiercely. The king of the jungle can be an awesome addition to a center table, shelf, or any desk. The box the lion sits on is also useful for storing items you may need to organize and keep a desk clean and easy to keep in one place. The options of filaments may help create a great-looking stunning result like brass or copper. The box is small and should be scaled up for your printer. You will also be able to better modify details as you like on your printer.
Link to download: https://www.thingiverse.com/thing:69114
Armillary Sphere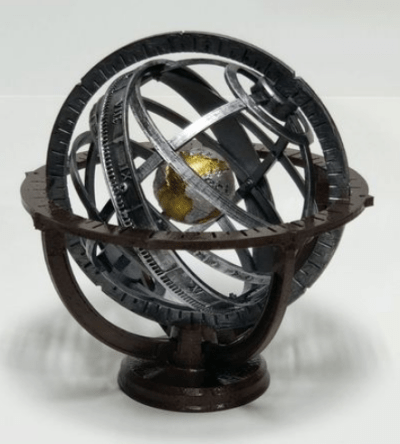 An armillary is a historically smart-looking astrological device. The armillary sphere is described as a skeleton celestial globe. It is great for teaching, calculating, and determining the timing of celestial events. For any latitude, it also allows you to predict where and when the sun will rise and set on the horizon (relative to local solar noon). It can also predict the height of the sun in the sky at any time of the day. The series of rings include the meridian, ecliptic ring with months and days represented, arctic, tropic of cancer, equatorial ring, tropic of Capricorn, antarctic ring. This device is not perfect but it is fairly accurate for different places on the earth to teach about the beauty of our world.
This video shows further details on how to read the armilary sphere
Link to download: Armillary Sphere by Zippitybamba – Thingiverse
Mandala
A mandala is a creative home decor for any room. Mandala's are a circular geometric pattern that will look great on any wall in your home. The mandala originates in India and is known as a circular figure representing the universe. It adds to your living space and it can be printed in many different colors that can enhance the ambiance of any environment. Your choice of filament can help to make a pleasing effect also such as wood, metals, or even silk PLA. The design can look good from all sides and can hang over couches, corridors, or even a study room.
Link to download: mandala-16 by green_long – Thingiverse
Middle Eastern Villa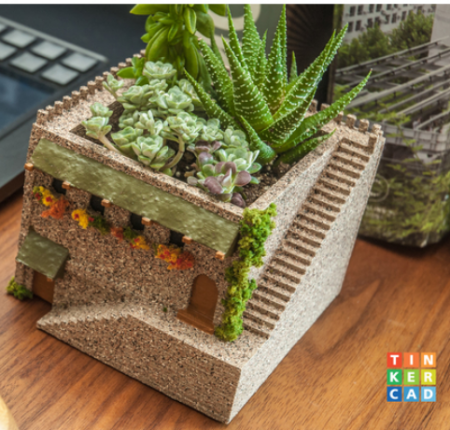 This Miniature middle eastern villa can house your favorite succulents on the rooftop. There are many benefits of having plants indoors. They look great indoors, they can have a calming effect and they even have a purifying effect in the air. The mini house planter can contain multiple succulents on top of the roof well. The house is highly detailed with multiple doors, windows, and stairs. Succulents usually do not need much water to continue thriving and certain species can be easily maintained for months without water. The simple style home will allow you to start or maintain your succulents and get creative!
Link to download: https://www.thingiverse.com/thing:1746663
Kitchen Towel Eiffel Tower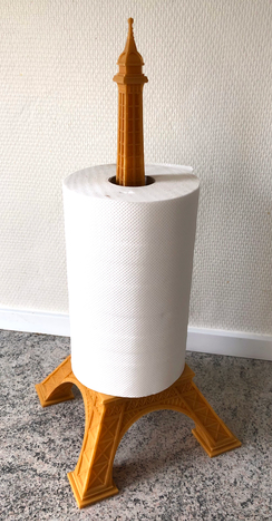 The solution to a boring kitchen towel holder is this useful 3D printed towel holder designed like the Eiffel tower. This iconic french monument is one of the best-known landmarks around the world and you can 3d print it to be a part of your home. The detailed design and large size make it an eye-catching and creative centerpiece to your kitchen or dining table. This can impress guests if you use different available colors of filaments to make it visually special. You can print a green or red tower! This functional kitchen helper can be printed and assembled together in sections of the feet, base, middle, and top.
Link to download: https://www.thingiverse.com/thing:3217906
Self-Watering Planter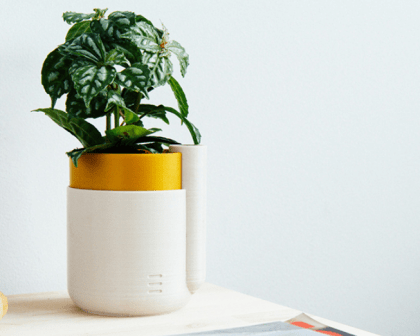 This 3d printed Self-watering planter is an amazing addition to any home. You can use this awesome model to take care of plants if you need help finding time to water them. Busy schedules and many things can cause people to forget to water their plants. This self-watering planter can sustain a small plant for several days or even weeks. It is easy to assemble with no extra tools and it's a great choice for both indoor and outdoor patio. The self-watering feature makes this a convenient and attractive-looking planter that's perfect for herbs and flowers.
Link to download: Self-Watering Planter (Small) by parallelgoods – Thingiverse
Round Shelf

This 3D printed round shelf is excellent for any home. The model has creatively designed shelves that are smart-looking with enough space to put objects, decorative objects, small planters, keys, and so on. This 3d printed shelf is ready to be assembled with very few tools required for mounting it up. IT also can be set on a surface with a shelf. 3D printing adds a bit of your personal preference to the home decor and you can have it printed in any color of your choice to match your other living room colors and decor.
Link to download: Round shelf by comcom_atelier – Thingiverse
Fruit Bowl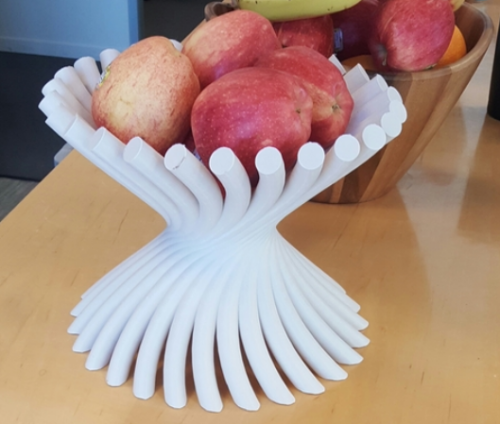 A 3D printed fruit bowl is a useful addition to your home that can be used in the kitchen or even a dining area. The model is designed well with spiral lines all around that make up the entire bowl in an hourglass type of shape. The bowl balances well on any surface and it's not only functional but beautiful. Adding this to your home will surely bring you to eat more fruits throughout the day for healthier living. You can further customize yours by printing in the color of your choice and printing several for different parts of your home.
Link to download: https://www.thingiverse.com/thing:1922242