All you need to know about bad laser beam quality in Ortur laser

In this article, we will do an honest test of both Chinese engraving machines: Ortur and Sculpfun S9.
We are testing their mechanical quality of them.
It is called a "wave engraving test". The key thing is to evaluate the accuracy of the machines while they do laser cutting or laser engraving.
A terrible laser beam spot of Ortur laser.
The laser beam spot in focus is 300 x 11 um.
That is why laser cutting is very uneffective and laser engraving is also poor.
Let's get started!
The SCULPFUN S9 laser engraving machine review
Work field 410 by 420 mm.
Maximum speed 6000 mm/min
Machine power consumption without a laser – 6W
A 12v 5A power supply unit is included.
Movement is possible in two axes, Х and Y. The machine operates using the GRBL 1.1h firmware.
We installed our Endurance 10 Watt (10000 mw) "DeLux" laser on the machine to carry on a number of tests to evaluate the quality of the machine.
10 Watt (10000 mw) "DeLux" real rated power output laser head for your 3D printer / CNC machine / engraving frame.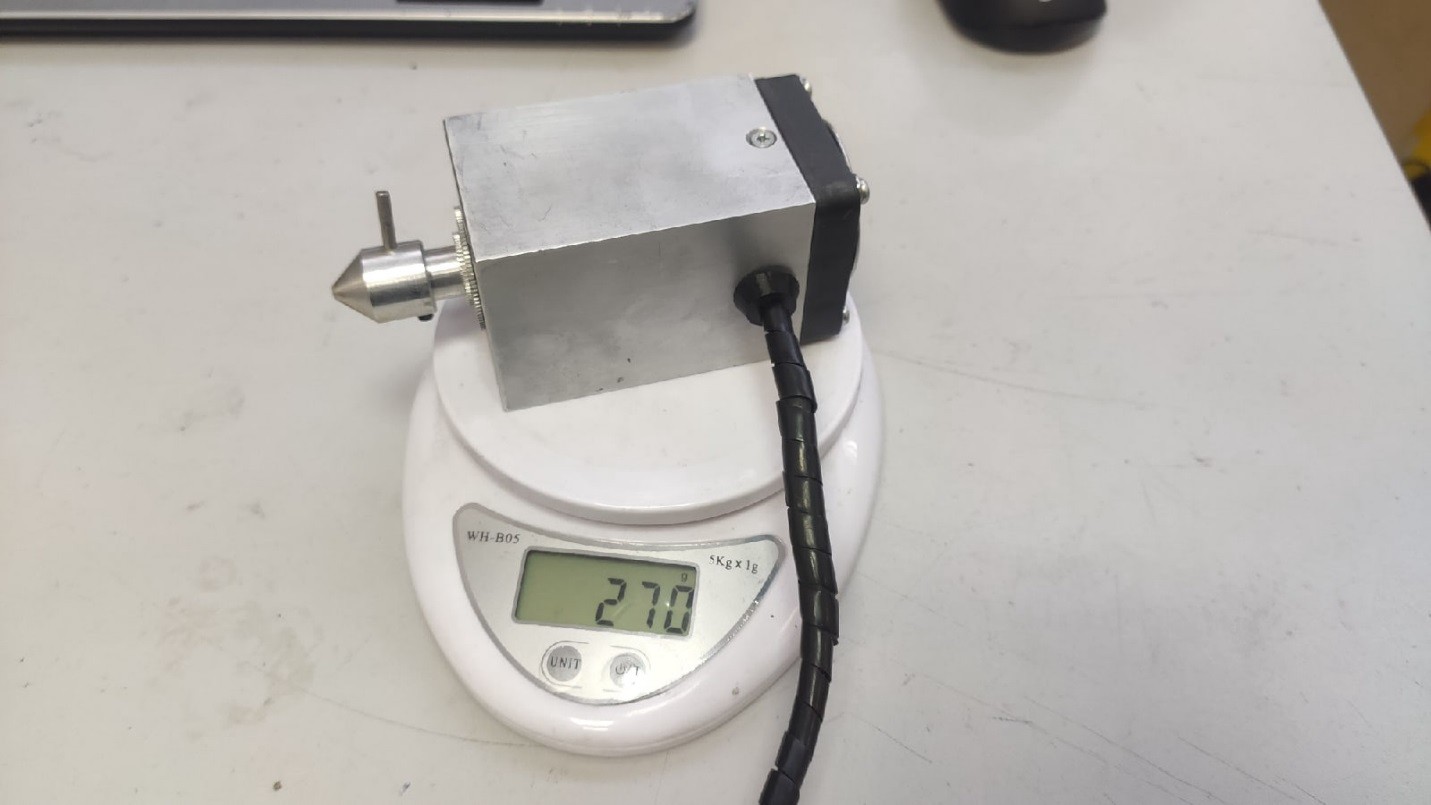 The laser module weight is 270 g.
Some time ago we did a similar test for a machine 2 by 2 m in size (ссылка на инфу о станке). With this in mind, we created a test file making S-turn at a speed of 200 – 1600 mm/min.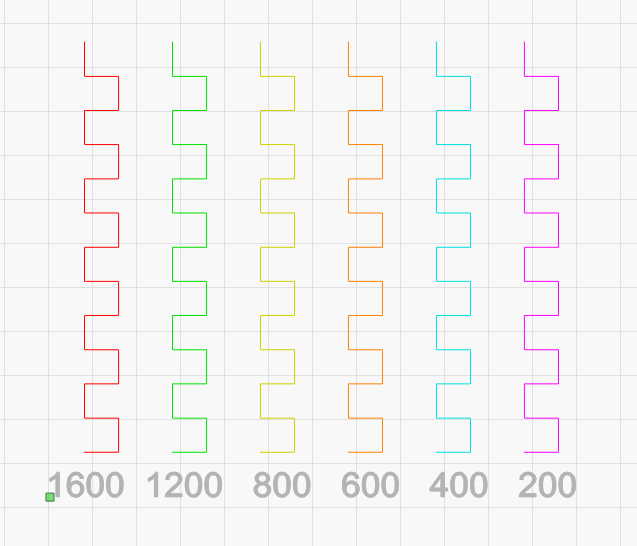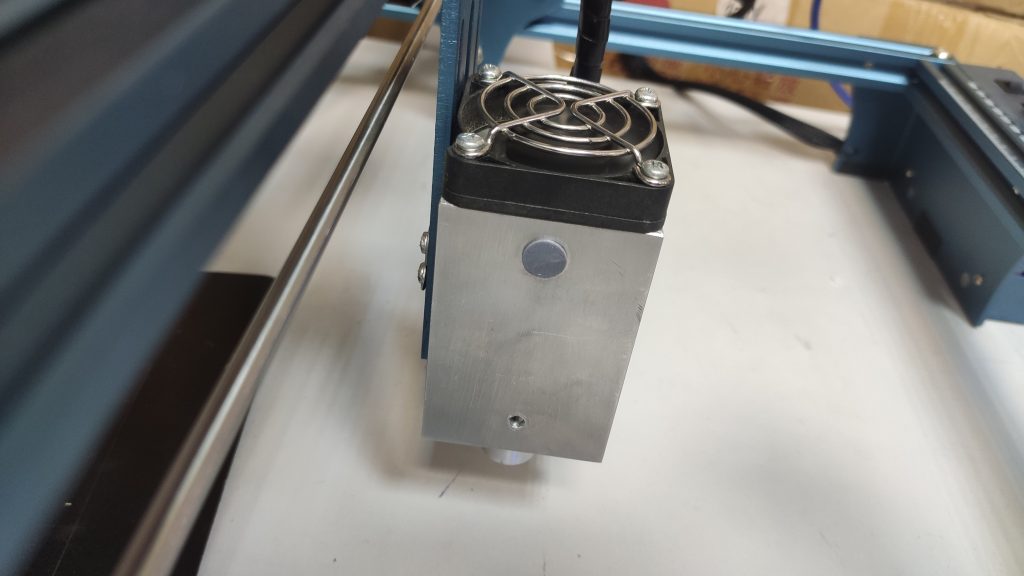 Waves occur due to the motion inertia at the moment of the direction change. This test reveals the most pronounced waves. We obtained the following results.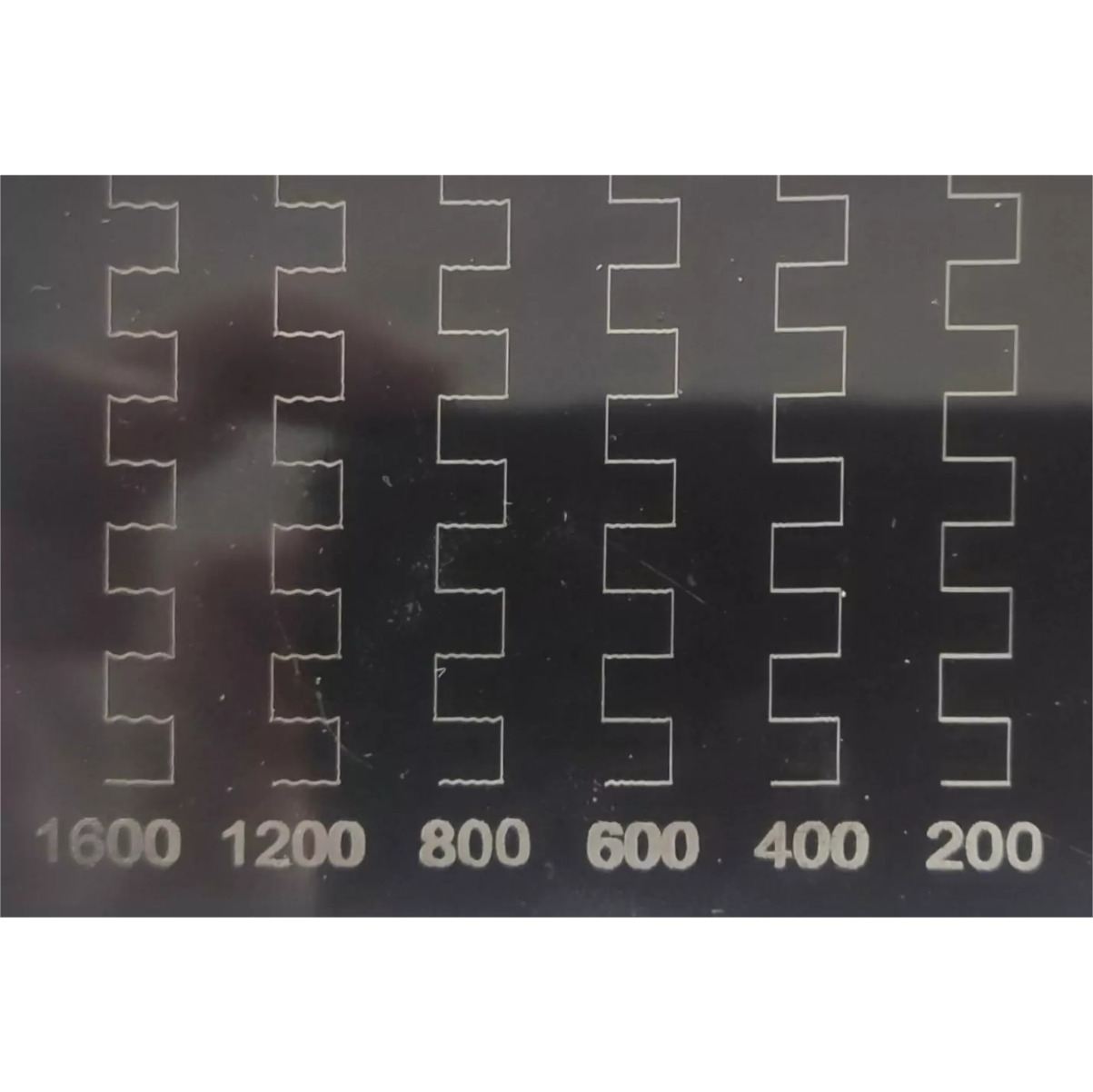 The minimum speed, at which waves appear is 600 mm/min. The maximum deviation at this speed is +-20 µm.
As the test shows waving takes place along the X-axis only.
Below is a photo of one more test, the engraving of a snowflake. This engraving was done at a speed of 600 mm/min.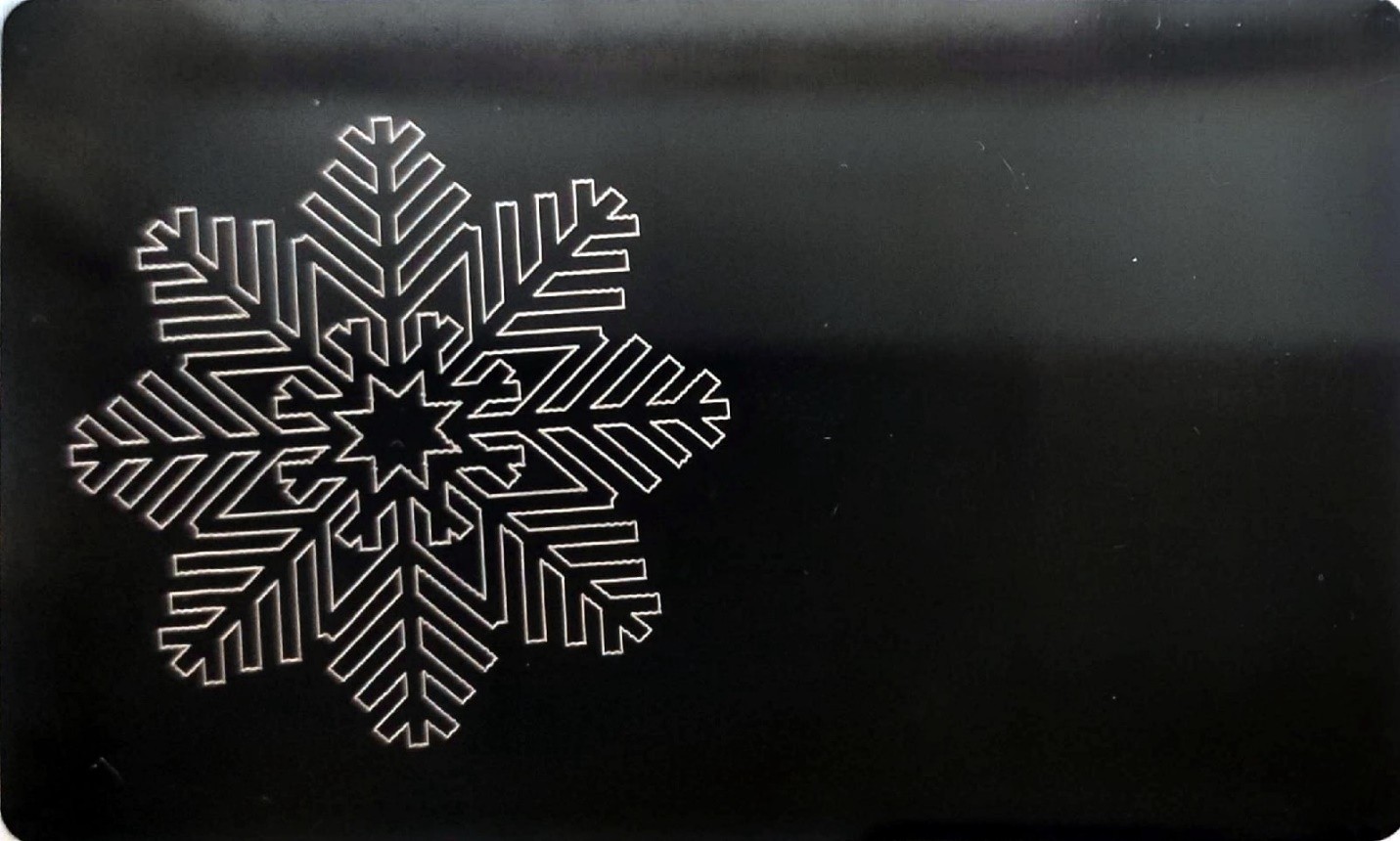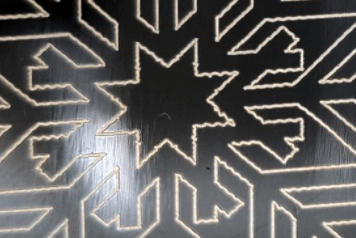 At this speed, the waves are well seen.
We examined the machine visually and revealed a slight backlash of the carriage, though the screws were well tightened. The backlash coincided with the direction of the waving.
THE ORTUR laser engraving frame review
Now let's test another machine. We install the same laser on it and run the same test file. In this way, it will be easy to compare the engraving quality of the two machines at similar speeds.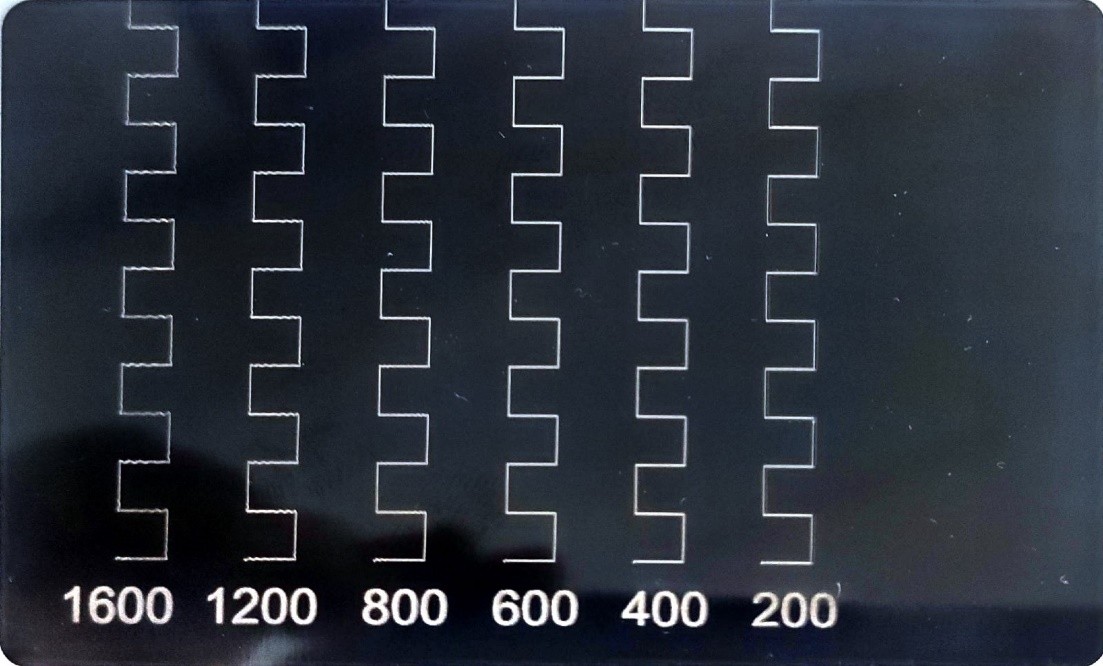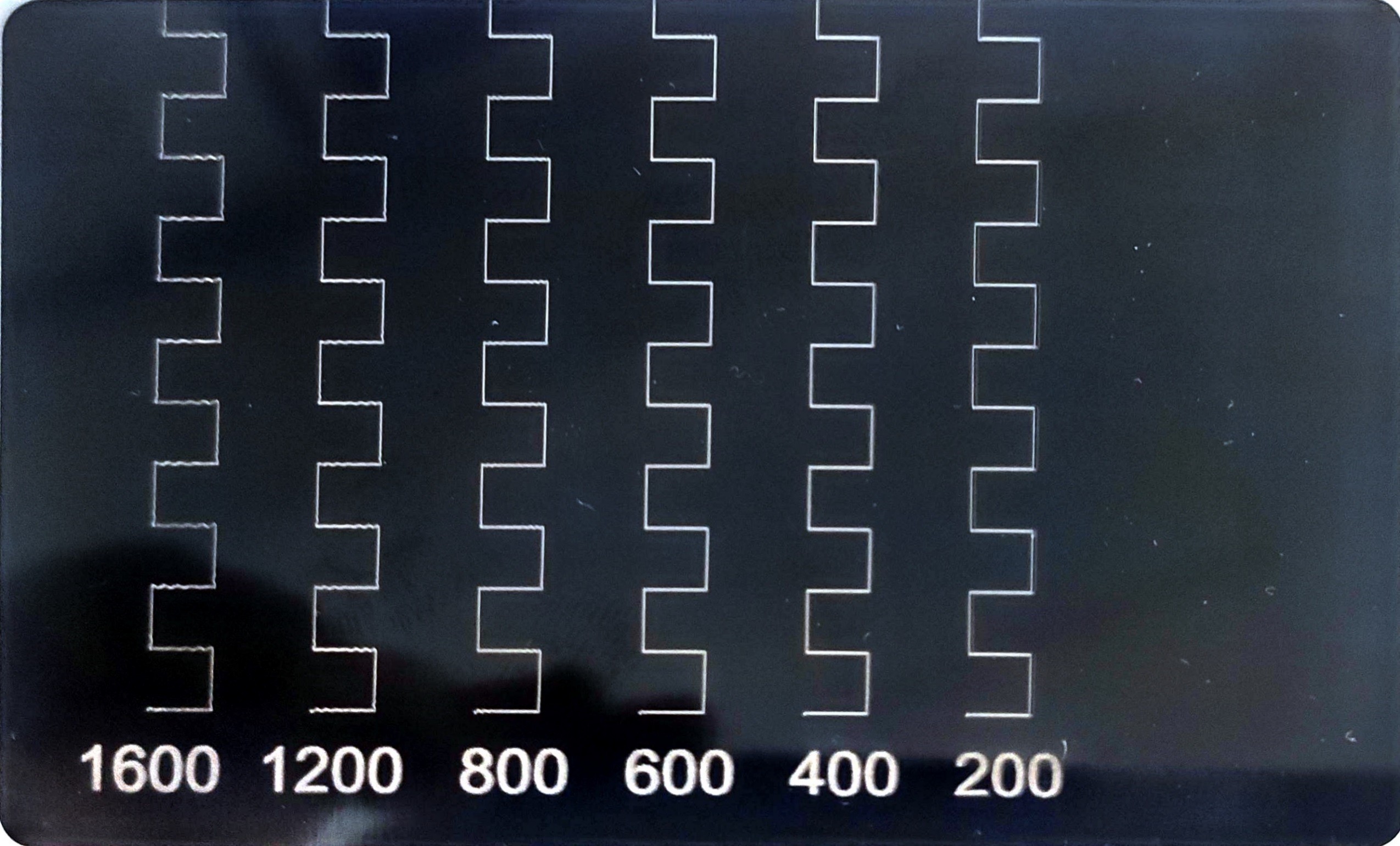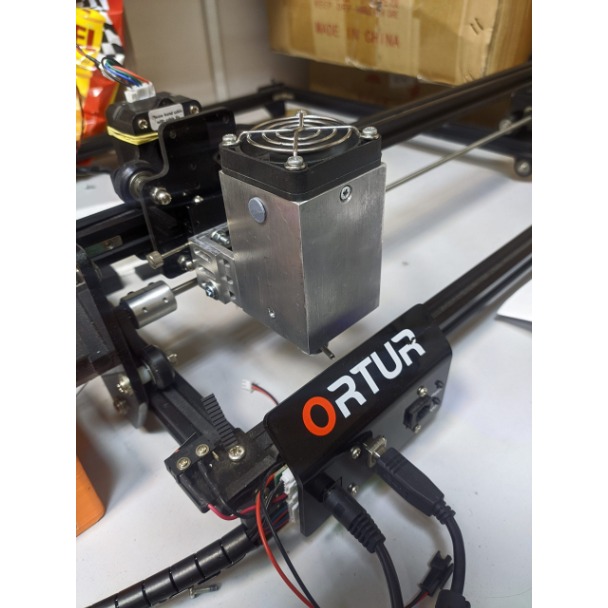 The minimum speed of the wave appearance is 800 mm/seс. That is 200 mm/sec more than the previous machine has.
At a speed of 800 mm/sec the deviation is +-5 µm . Thus, the engraving deviation is 4 times less than the Sculpfun f9 has.
In the second test, we engraved a snowflake on a piece of anodized aluminum.
Speed 800 mm/sec
Power 60 %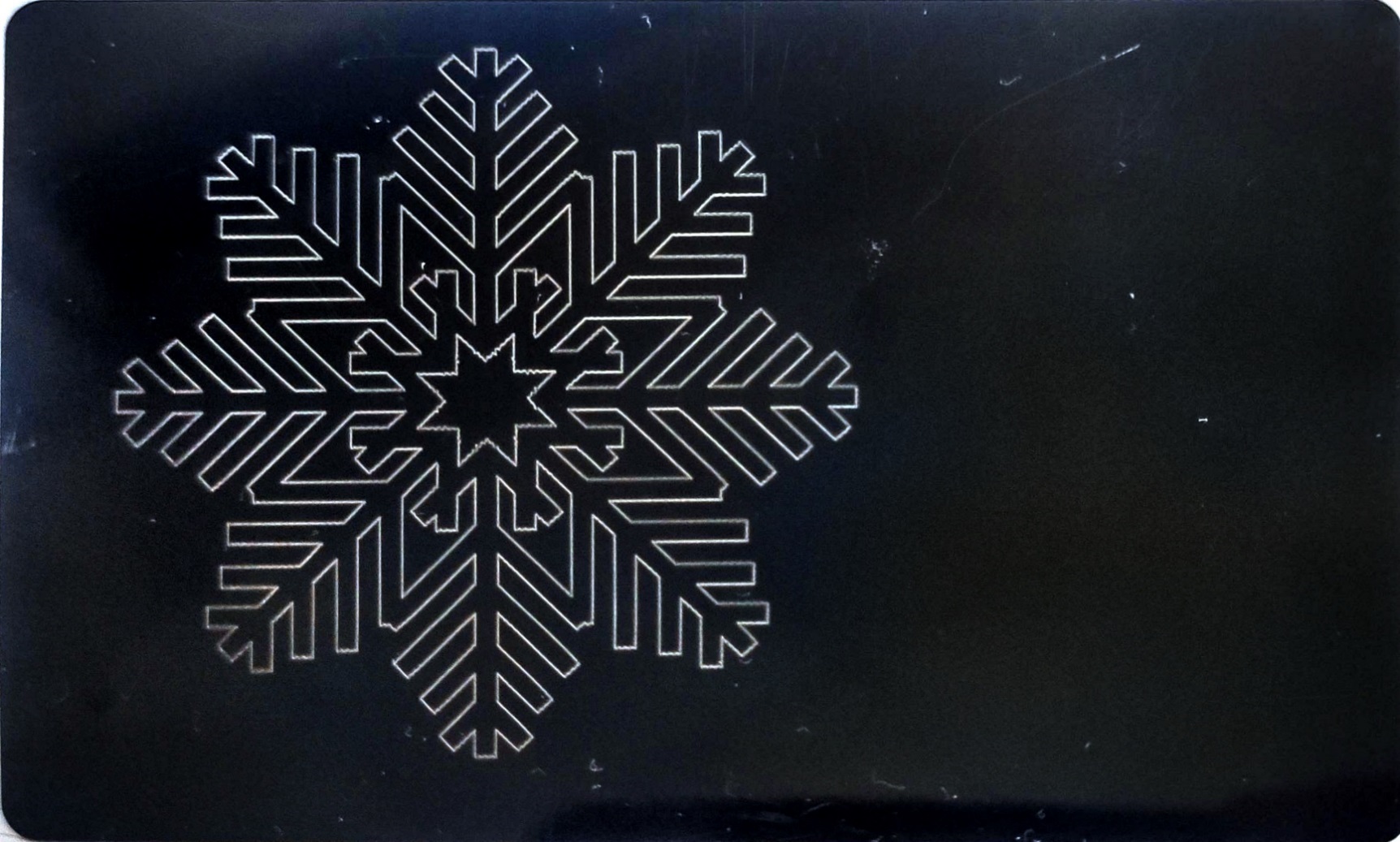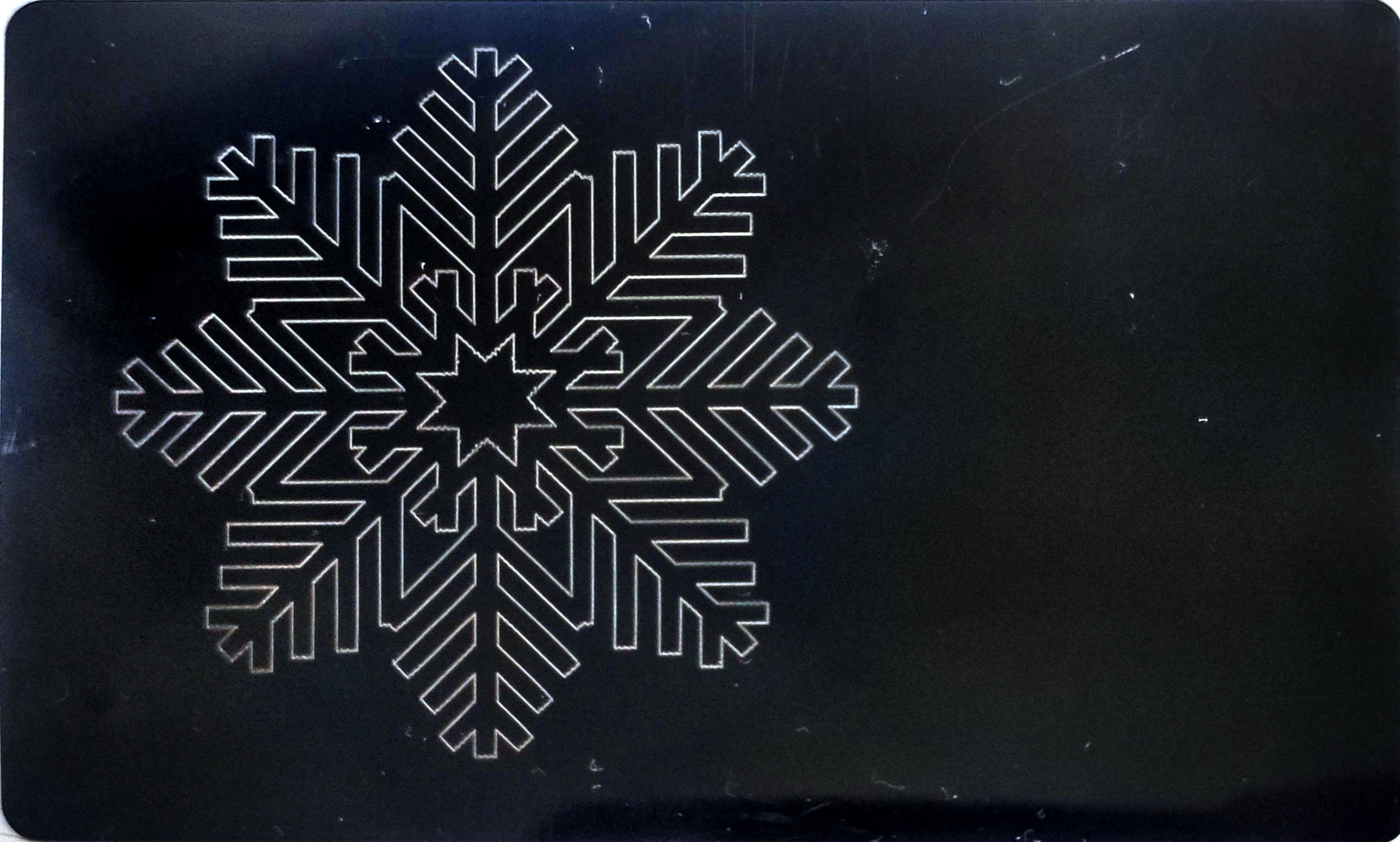 This image shows that the wave amplitude is less even at a higher speed.
Here, the first part of the test is over. This time, we have tested the machines in their standard configuration. Next time, we plan to upgrade the machines first to check if it will affect the engraving quality.
In a conclusion, we can state that the Ortur frame is slightly better but still does not provide an expected engraving quality.
That "wave artifact" while engraving will lead to even worse results while laser cutting and will not provide accurate edges when it is better to have 3-10 repeats (loops)
So we do not recommend those frames and suggest to explore high-end solutions by Endurance lasers
Custom CNC frame design. Get your own special CNC frame for you and your business!
Explore more intersting articles
An upgrade kit for your Ortur, Eleksmaker, CNCC Laseraxe, Neje, Insma desktop engraving machine & SainSmart Genmitsu CNC
Endurance lasers: all about cutting and engraving abilities of diode, DPSS, fiber, Co2 lasers, UV (355 nm)
An Endurance laser air nozzle: ver 1.0 / ver 2.0 (fully open-source). Make your laser cutting fast and accurate!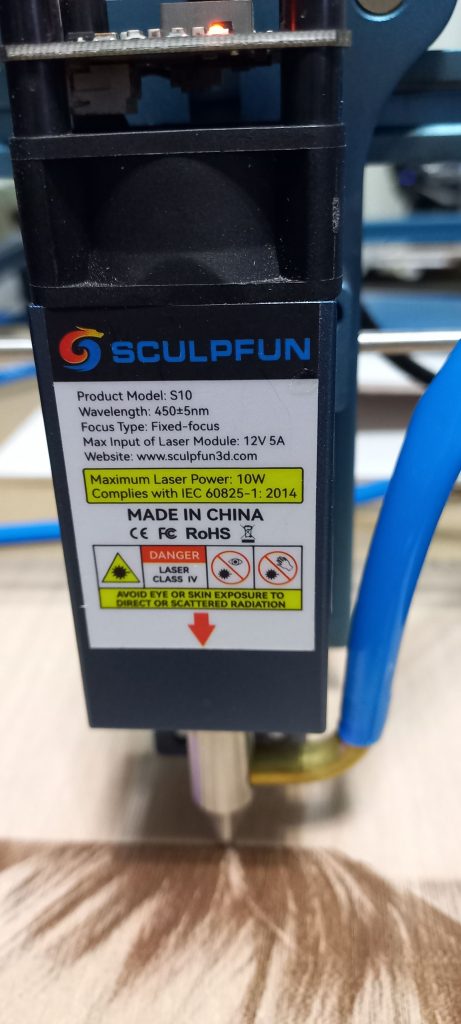 mark parton
09:17:46 am

I recently purchased a s10 laser, worked fine for 2 weeks, I am now unable to cut even 3mm ply(((