It has been a while since I contacted Endurance.
think I did mention I was also being given a 40 watt CO2 laser that was broken, and my intention was to mount the 10w laser in CO2 box, but my darling wife realized that a CO2 laser would cut acrylic, so I rebuilt it. It may also have been a challenge to mount the diode laser on the carriage, as it is pretty light-duty.
An Endurance DIY Co2 laser kit for upgrading your CNC / 3D Printer / engraving machine.
The CO2 laser now resides outside on the patio, out of the weather, and I must admit I have been using it a lot.
Could not use your laser in the house without an enclosure and ventilation to the outside, as I was getting in trouble with the smells drifting through the house, so sadly got into the habit of using the CO2 laser outside.
I must admit, I think I have been lured to "the dark side" as the CO2 unit does a pretty good job for a cheap and nasty Chinese unit.
I have made many templates for the wife's patchwork she does, and also lots for her friends, who have paid for them.
Diode lasers vs. Co2 laser tubes. Advantages and disadvantages
Found a site on the net that allows you to make SVG files for laser-cut boxes, and they have been fun to try. Most are cut from 3mm PLY or MDF. A few samples are below.
All you need to know about wood and plywood laser cutting — parameters, settings, focusing, air assist

Misc boxes and lids. Heart-shaped and rectangular hinged jewel boxes.
Also made a couple of sewing boxes as well. Pics show them open or closed.
Designed some phone stands that allow the phone charger to be connected while using it.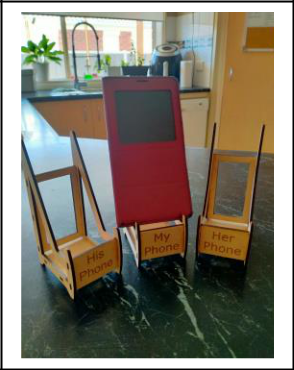 Designed tablet stands as well.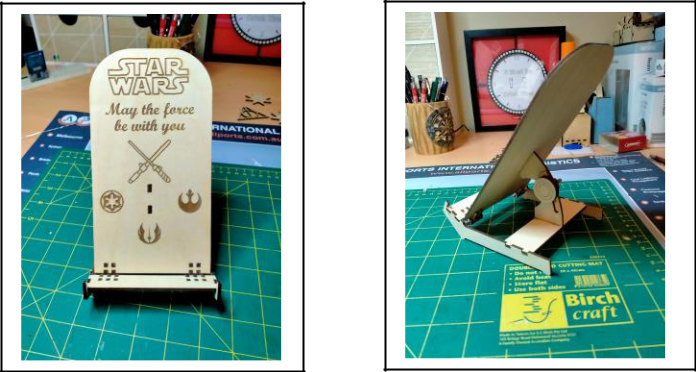 Started engraving cork for drink coasters.

Endurance lasers: all about cutting and engraving abilities of diode, DPSS, fiber, Co2 lasers, UV (355 nm)
Celtic coasters (Coasters from IKEA) Racetrack coaster
Engraving white plastic, and painting the engraved areas, before removing the protective film is a good way to make interesting items. Made the boss a Harry Potter clock. There is only one in the world like this !!. The minute and hour hands are 3D printed.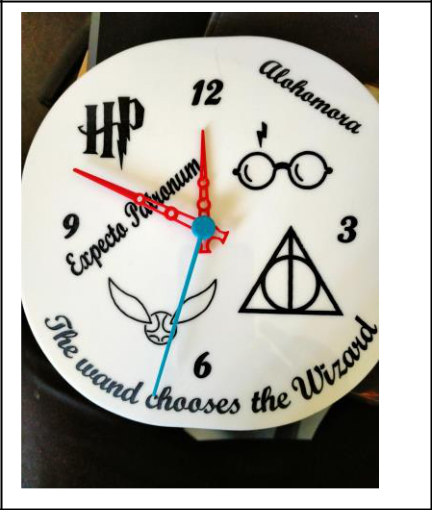 Upgraded an IKES clock !.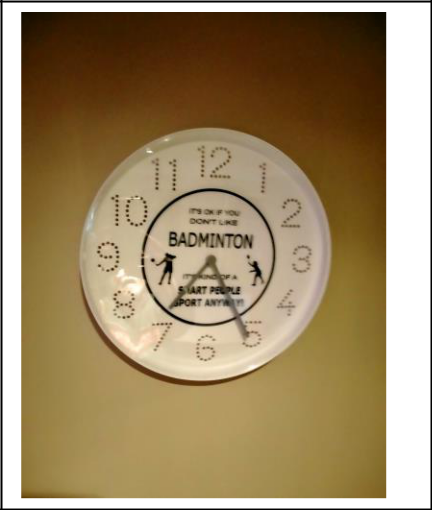 Yes, I can hear you saying a lot of what I have done could have been done using the diode laser, and you are correct, but do not have room outside, and do not yet have an enclosure to use it inside.
I am reluctant to mount the 10watt laser on the CR10, as it does get used often, and having to swap things around could be a pain, so I am keeping my eyes open to see if I can pick up a cheap broken 3D printer and mount the diode laser permanently. Then I can do a vented enclosure.
Will let you know when I manage to mount the 10 watt laser for good.
The Endurance 10 Watt (10000 mW) laser «Invincible» module (add-on) with 445 nm wavelength for any 3D printer / CNC machine
Stay safe.
Bob West.