You can decorate your space with various amazing holiday prints 3D prints. Some of the best designs can be simple and require, low-budget, fun, and easy to print. The advantage of a 3D printed item is that you can create something you would not normally find on a store shelf. This holiday season there are plenty of Christmas crafts gifts, decorations, and other cool items you can make that can encompass the festive season.
It is the right time of year to create something new, personalized, and memorable instead of some regular Christmas crafts. Finding what's best to buy or purchase for decorations during the holiday can be difficult at times especially when you cannot find an exact item you dream of having around your Christmas. There are endless 3D printable crafts available online and many are completely free. You can find many unique 3D printable Christmas-themed files and designs.
Here are 25 3D Printable Christmas to inspire you to get started on DIY projects Crafts:
1. Christmas Signage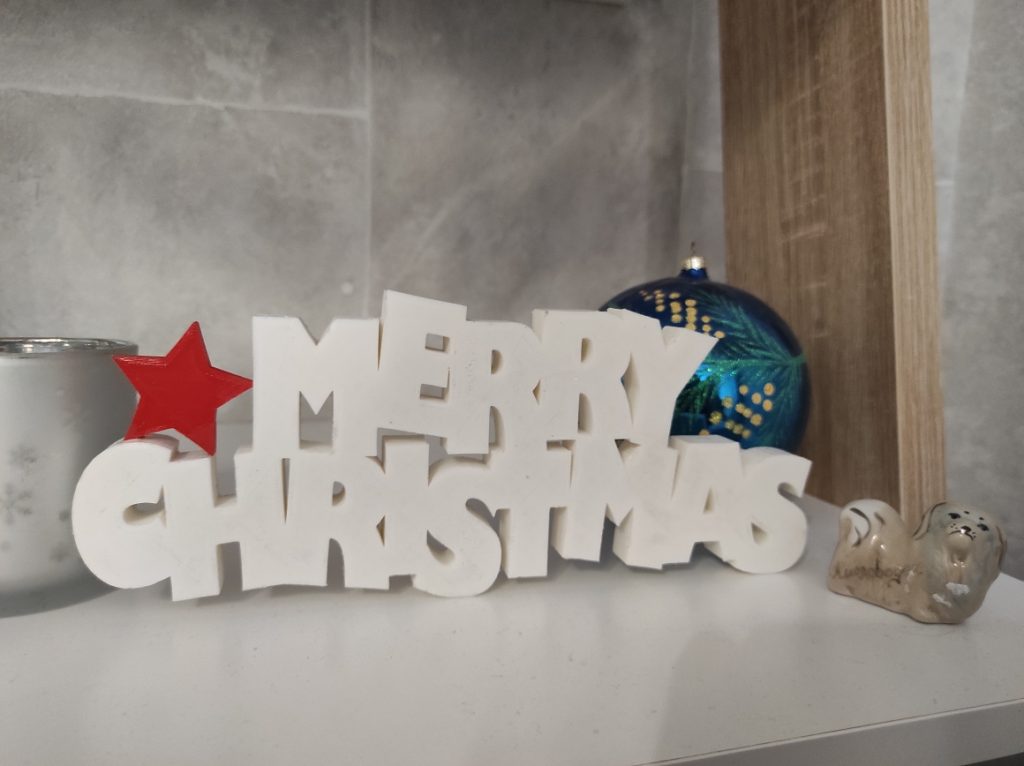 Festive messages are popular during this time of year. With your 3D printer, you can put together a whole set of unique Christmas signs and messages to fit into the holiday theme. Festive messages can say "Happy Holidays" or "Let it snow" on a mountable, tabletop, or hanging sign. You can also enhance your designs by adding LED lights surrounding it and it will also look great in a shiny filament to make it really look special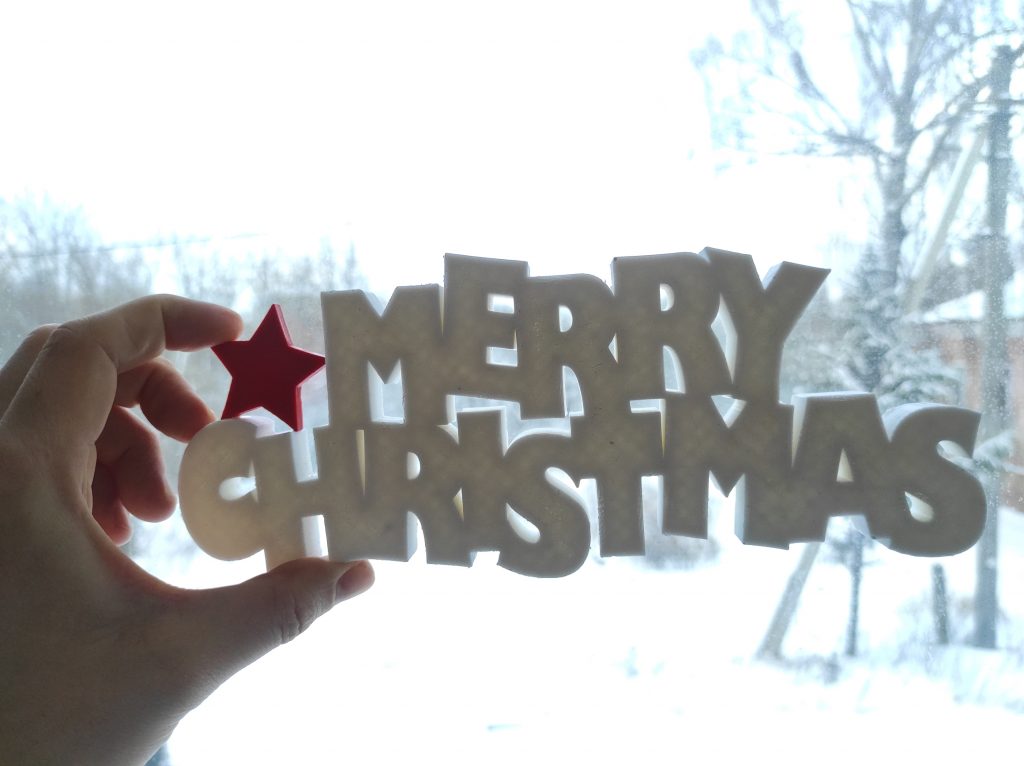 Link to download: Merry Christmas Sign by daGHIZmo – Thingiverse
2. Special Sphere ornaments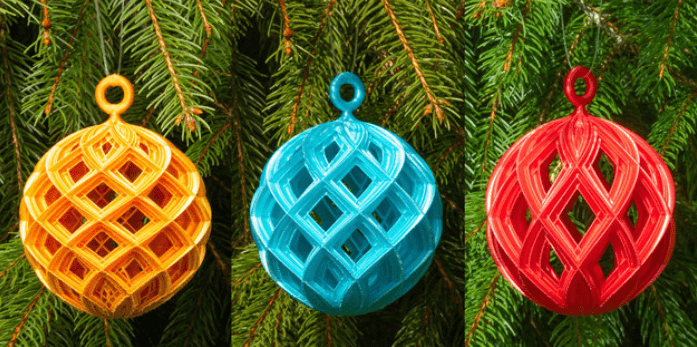 A good Christmas tree that stands out has ornaments. You can personalize your one-of-a-kind ornament with different detailed ornaments. Everyone with a Christmas tree needs ornaments to cover it with. Instead of a regular ornament, a 3D printer gives you all types of options and designs to create some pretty special and spectacular ornaments.
Link to download: Thingiverse – Digital Designs for Physical Objects – Thingiverse
3. Christmas characters from different themes
You can create and design the characters you love from different interests like shows, movies, cartoons, and more to turn them into a Christmas-themed figure. You can use your 3D printer to recreate your Christmas. Kids will love seeing their favorite cartoon, movie star, or athlete like Christiano Ronaldo with a Santa hat on a sleigh. Some modifications could be a character carrying a big sack of gifts, having on some Christmas jackets, or putting a Christmas hat on.
Link to download: Christmas Bulbasaur by sonoilfactotum – Thingiverse
4. Holiday Photo Props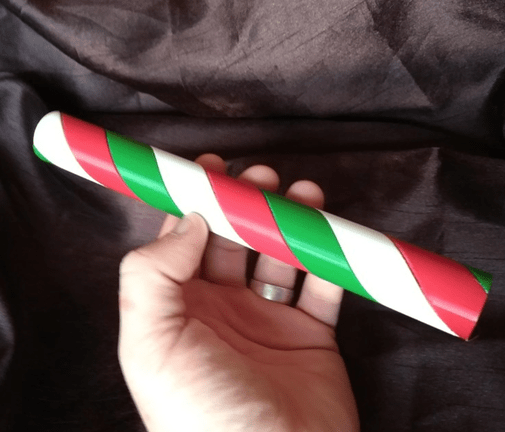 Photo props can be easy DIY crafts to create. These can be used to create good times and memorable Christmas photos. The props can be two or three-dimensional accessories like reindeer antler headbands, candy canes, Xmas glasses, and more.
Link to download: Download free STL file Candy Cane Pole Three Color – Single extruder • 3D printing model ・ Cults (cults3d.com)
5. A Christmas mug for drinks and other uses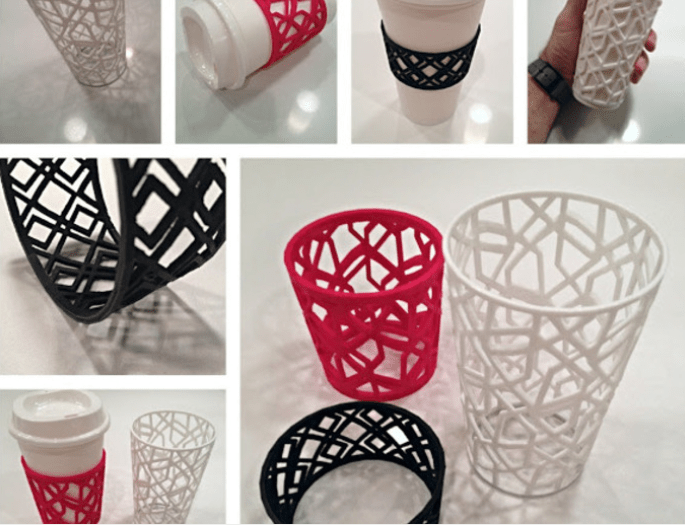 If you enjoy hot chocolate, tea, or coffee and you simply want to hold the drink, then you can create a customized cup sleeve. Once you measure the cup you are using, you and the entire family can enjoy comfortably drinking with a specially made cup sleeve. This project will be okay with a food safe filament that is heat resistant.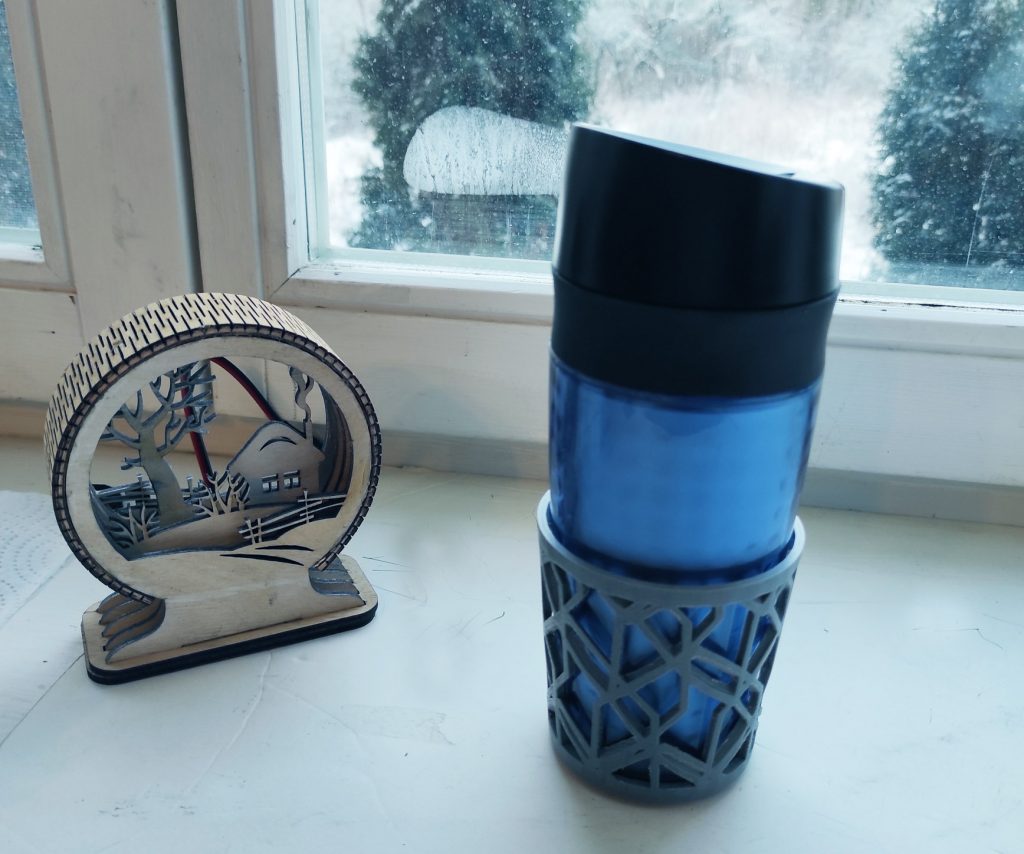 Link to download: Custom Sleeve for Coffee and Tea Cups by sethmoser – Thingiverse
6. A Christmas light clip or mounting device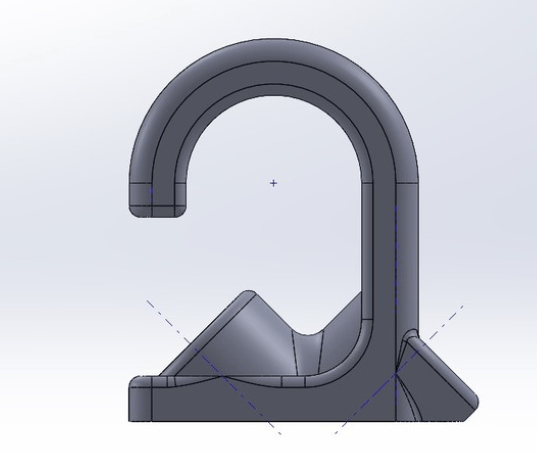 For holiday lights you can make great new wire hooks to install. This can be designed to hang as many meters of Christmas lights as you can print. Because of various sizes of lights and outdoor lights, you may require a tough material like for strength, weather resistance and UV protection for outdoor conditions.
Link to download: https://www.thingiverse.com/thing:5149960
7. A new traditional Christmas game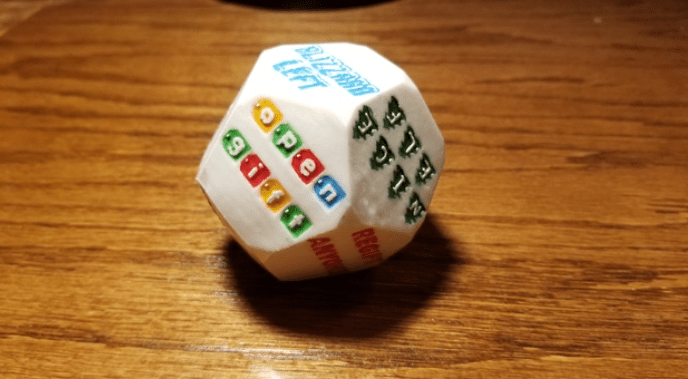 The holidays are often a time for family and there can be good entertainment during Christmas time to can bring everyone together for a fun 3D printed game. You can remix a game or simply create rules for a brand new traditional Christmas game. You can create your very own design for a game with a Christmas theme like tik-tak-toe, Xmas dice, Christmas Jenga, and more.
Link to download: Santa's Sleigh Ride – Christmas Dice Game by gt8678a – Thingiverse
8. Customize current trends and remix them to your own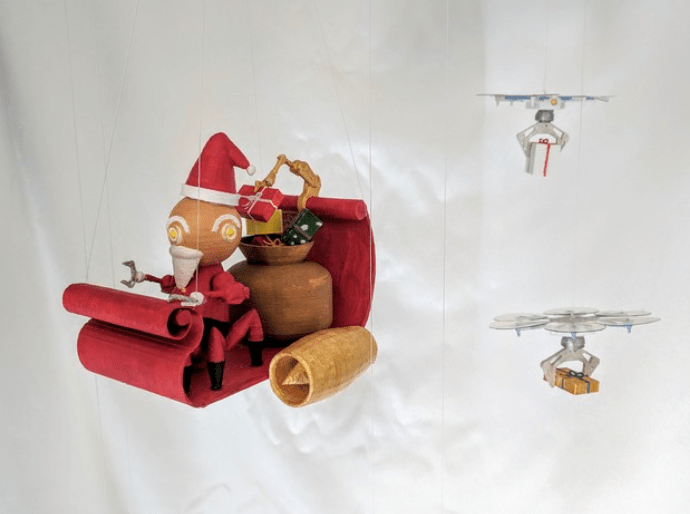 With your 3D printer, you can create alternative types of Christmas themes by modifying current Christmas figures and decorations. You can decorate your space with amazing remixes such as adding additional reindeer on Santa's sleigh. Create an oversized Santa sack or tall and short array of elves and much more by modifying the ratio and dimensions of figures.
Link to download: 3D Printable Santa Claws (Tinkercad Christmas) by Chris Horton (myminifactory.com)
9. Functional items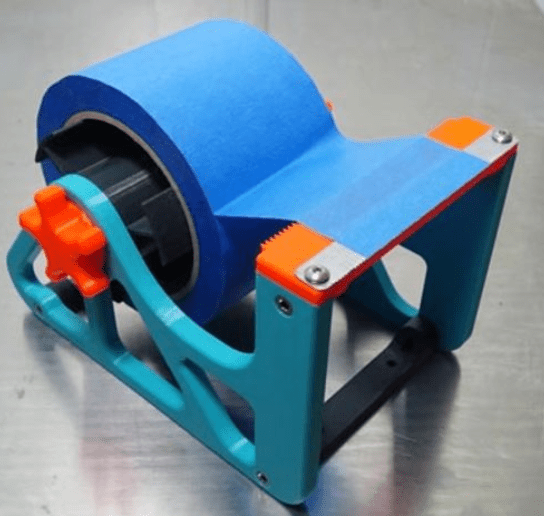 A 3D printer will help with many daunting tasks and save time searching shop to shop for something you might need. Some common items that are functional can be easily 3D printed and used. You can make such items that are supportive this Christmas like a tape dispenser holder to wrap presents, decoration mounts, wrapping paper cutter or even brackets to hold items.
Link to download: Thingiverse – Digital Designs for Physical Objects – Thingiverse
10. Family personalized figures representing everyone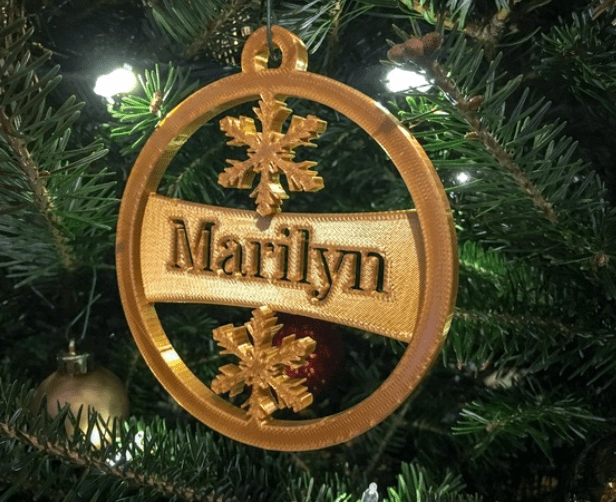 You can create a 3D-printed ornament representing friends and family. The filament material can be made of wood, brass, or even silk to make them stand out to be seen as they probably have never seen before. They are also a really cool idea and gift to give family and friends for decorations and fun. These figurines don't have to be large and bulky. They can be made as small figures that are easy and fun to print.
Link to download: Thingiverse – Digital Designs for Physical Objects – Thingiverse
11. Miniature Christmas house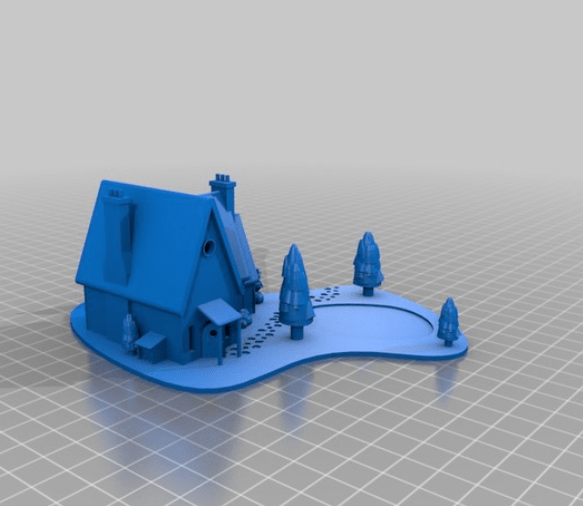 Create a wonderful miniature house with figures, and some trees. You can add this holiday scene to surround the Christmas tree or decorate a small table elaborately. The final print can have paint applied, or With bright filament, these will definitely stand out.
Link to download: Christmas House With frozen pond by Mathi_ – Thingiverse
12. 3D printed Christmas wearable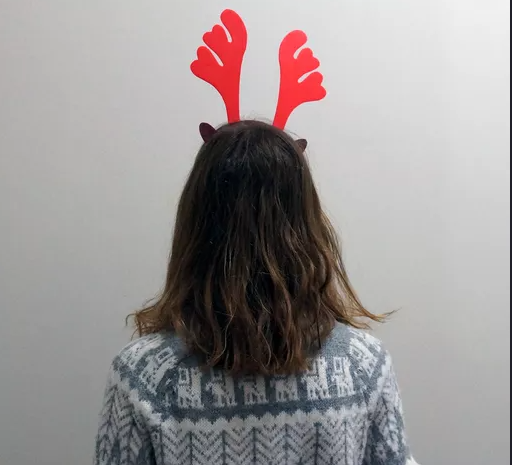 Interesting wearable like the a headband with deer antlers can be made as a great item for the occasion. With a 3D printer and the right filaments, you will be able to make fun wearable items that could be printed such as masks and glasses which also goes through bending sometimes. A good material for wearable items will have low warping, are flexible, and has good impact resistance like PCTPE (Plasticized Copolyamide TPE) HIPS.
Link to Download: Download free STL file Day 22: The Christmas headband • 3D printable object ・ Cults (cults3d.com)
13. Light covers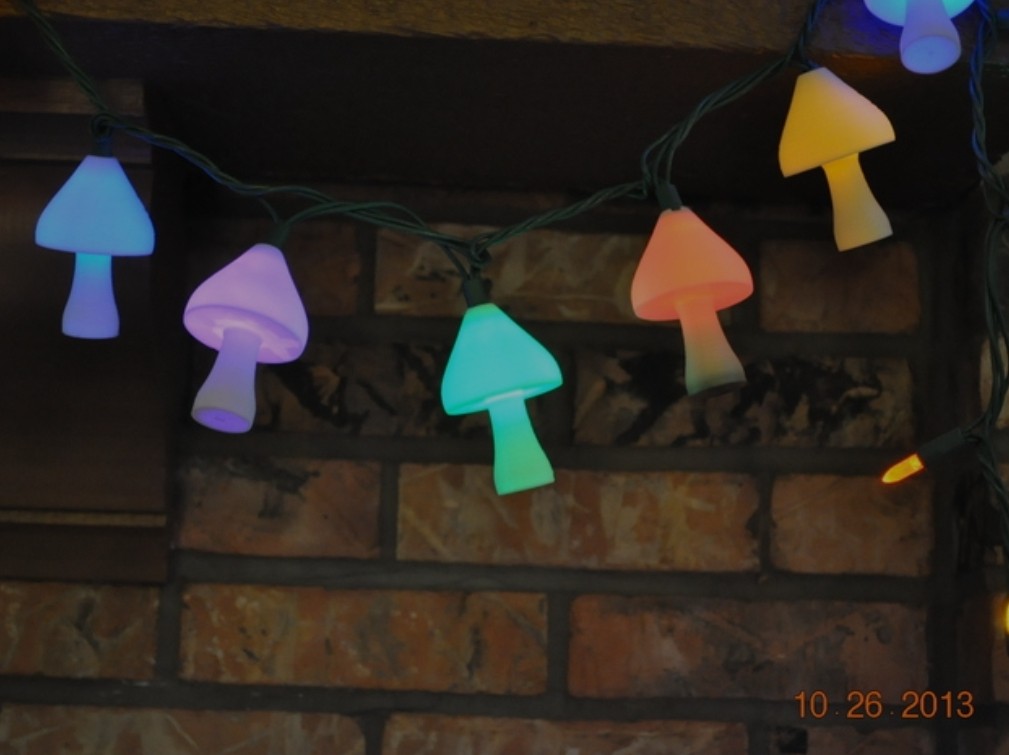 Light covers can give the traditional Christmas lights an alternative look and a decorative upgrade among the other lights. The attachment can provide a nice effect when the lights are stable and blinking with semi-transparent filament that can provide a glow. With many of the lights with covers, they will look very good together.
Link to download: https://www.thingiverse.com/thing:185622
14. Christmas light holders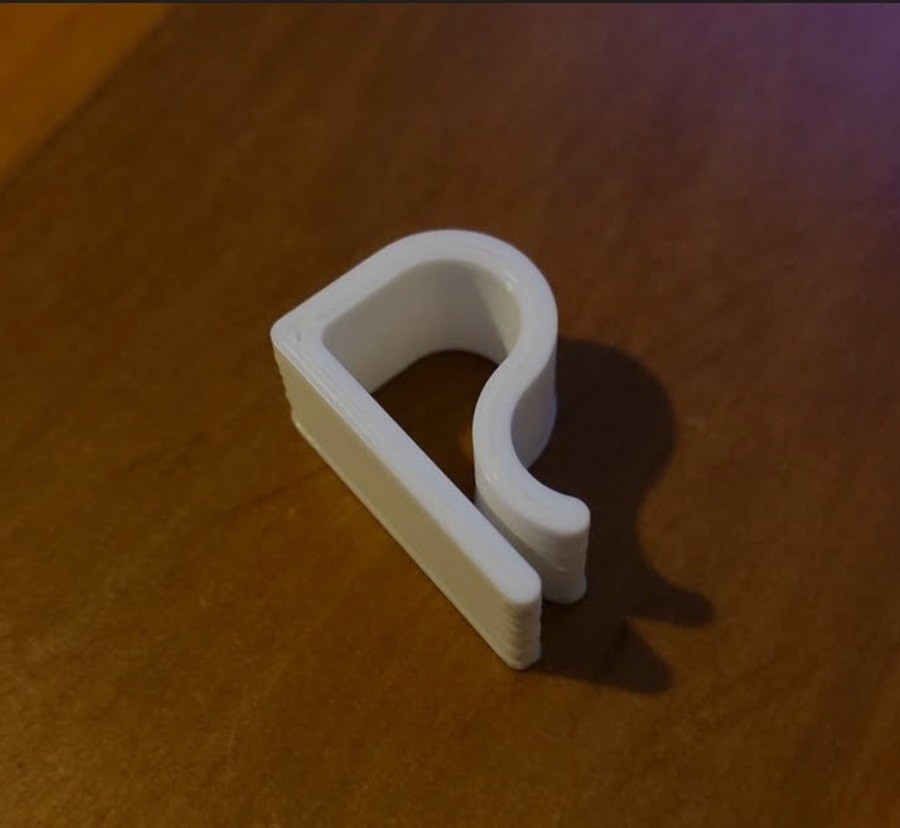 Your 3D printer is capable of relieving even the most difficult and mundane tasks by printing simple items with genius solutions.
The arduous task of mounting up Christmas tree lights can be made easy with a 3D printed mount or hook. The great part is that you can modify the dimensions as you rope your lights through different areas like the side of a door, window, table and even outdoor trees. The printing material you will find best will have an inbuilt layer of protection. A reliable material like ABS will have UV light protection. Other features to look for are good heat and water resistance to handle the outdoor weather.
Link to Download: Clip for Christmas lights by MajorCinamonBun – Thingiverse
15. Christmas coasters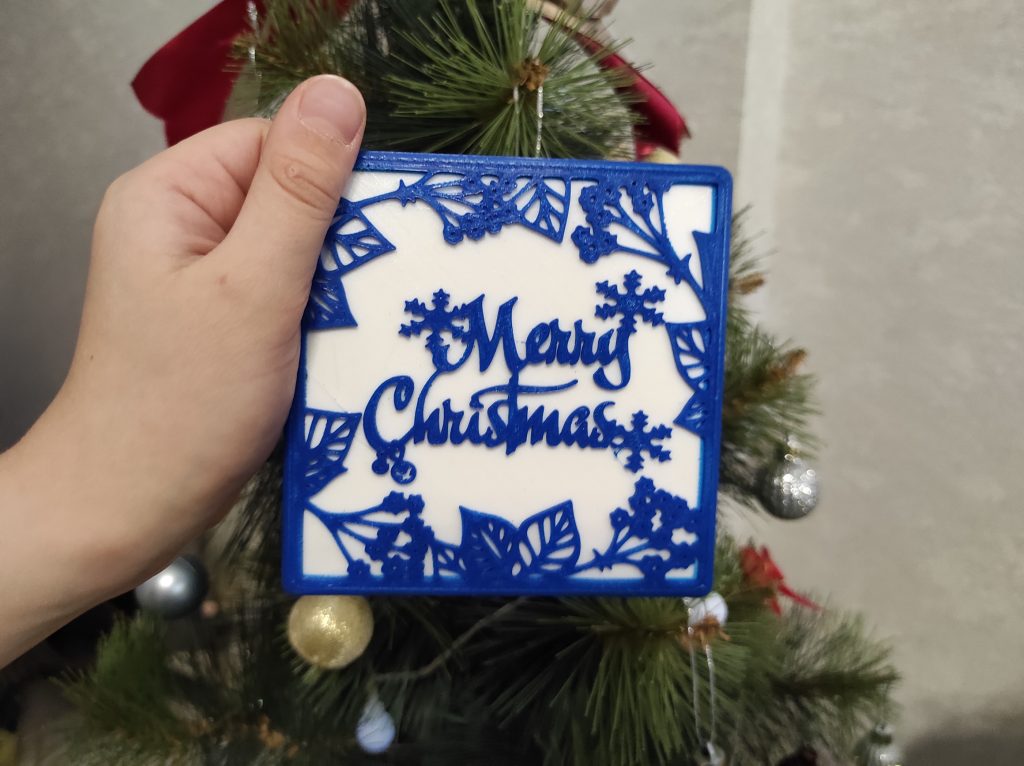 3D print these awesome Christmas themes coasters to hold all the hot chocolate and milk beside the cookies. Coasters are usually very light and they can be thin. You can print the coasters from any color, however, you should use a material that will hold the hot temperatures of a hot drink and will not deform a fresh cup of tea or coffee on top.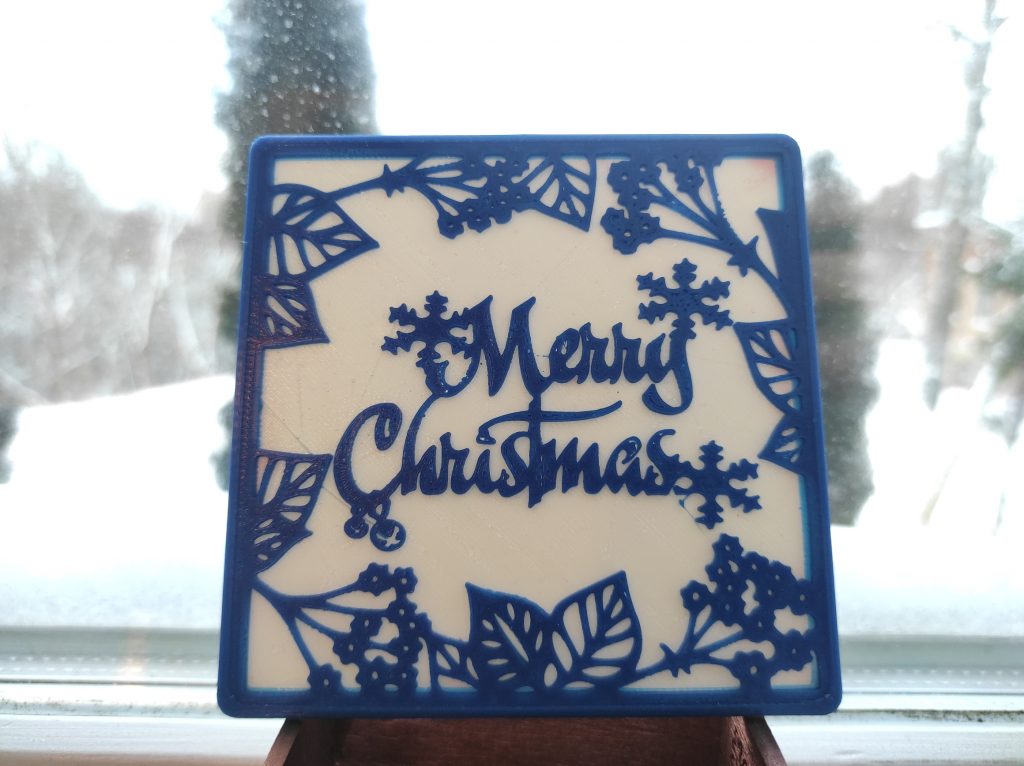 Link to download: Download free STL file Christmas drinkcoaster • 3D printer template ・ Cults (cults3d.com)
16. Christmas Picture frame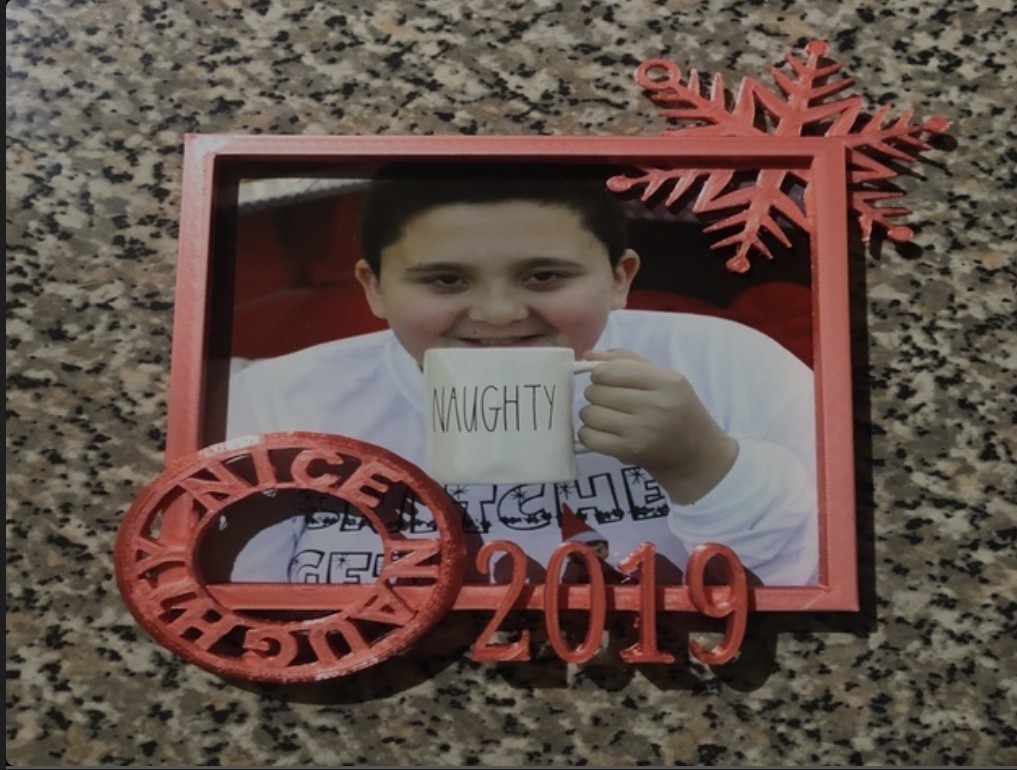 To make your Christmas ornaments stand out, you can personalize a one of a kind picture frame. This is a special place during Christmas to keep all your favorite pictures is inside a Christmas themed picture frame. You can create and add a family name or photo to each one.
Display family memories within a 3D printed frame. The photo can be a custom size square insert or the shape of an ornament with a hole to hang the photos. There are numerous ways to personalize
Link to download: 4 x 4 2019 Christmas Picture Frame Ornament by DbblOh7 – Thingiverse
17. Custom Gift Box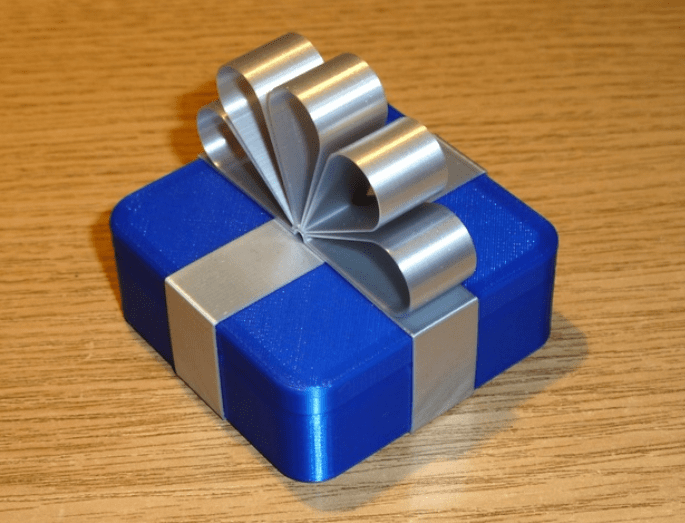 You can gift someone a present with a 3D printed Gift box. This will stand out among all the other boxes under the Christmas tree. The dimensions can allow to add a skewed shape and emphasize features of a good gift box with multiple colors. You can have fun and print a small box with a small item with a very big bow tie or print a gift box with multiple like having a very big bow tie or a box with a printed key and lock to make an eager person truly wait until Christmas morning to open their gift.
Link to download: Gift Box – All parts printed in vase (spiral) mode by bert_lz – Thingiverse
18. Wreaths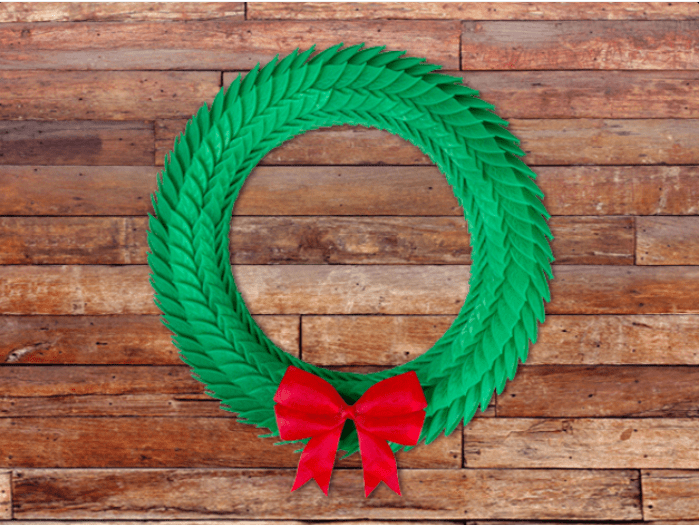 Decorate your space with a wreath that is 3D printed. You can print with bright colors to make the wreath look outstanding in front of a door. This is a good alternative to bushy types of wreaths and it will be much neater. You can enhance it further by simply customizing it by adding led lights, ribbons and more to welcome guests
A gift from Shatalov's orphanage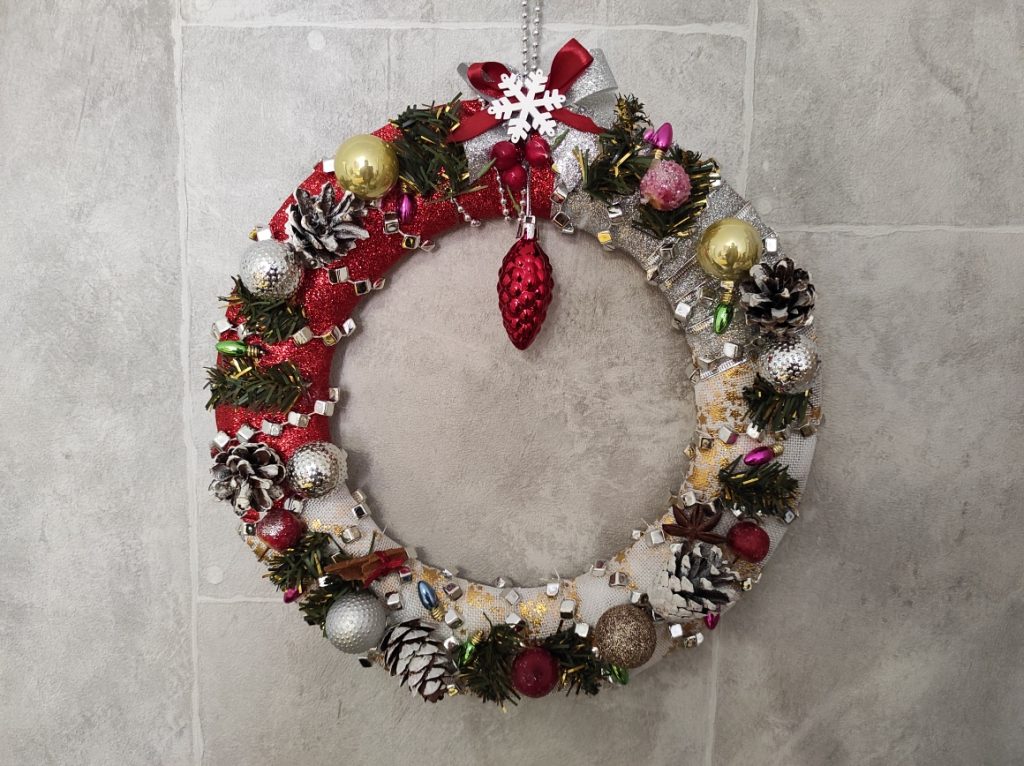 Link to download: Holiday Wreath by MakerBot – Thingiverse
19. Personalized Holiday Season Gift Tags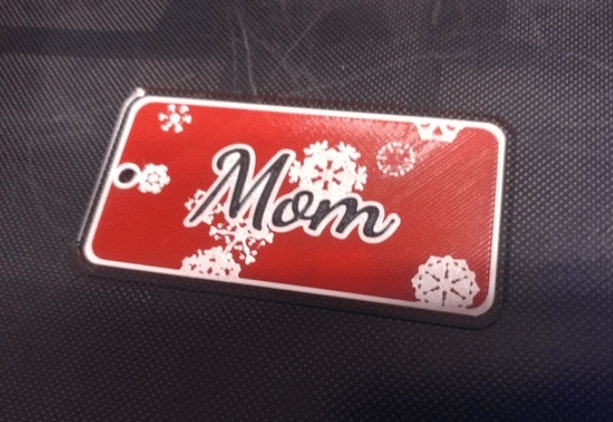 Gift tags are a significant part of holiday gifts. Tagging gifts with a specialized tag and unique design is a thoughtful way to personalize their gift and make it even more enjoyable to receive with the recipient's name 3D printed and customized.Many types of unique designs can be created and added to the festive decor.
Link to download: Holiday Tag Generator by BlaiseD – Thingiverse
20. Wrapping Paper holder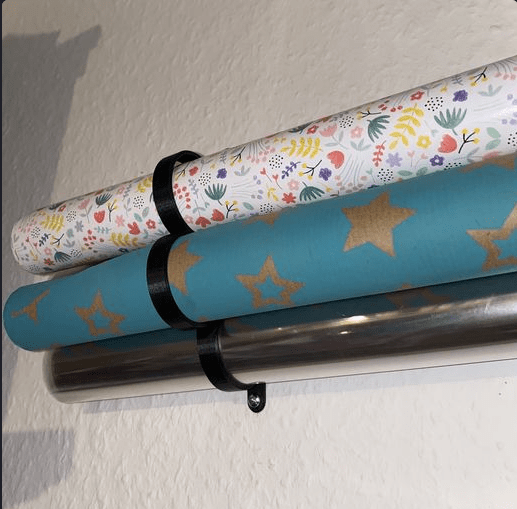 A wrapping paper holder is a good way to help you stay organized during the festive season. You can print as many holders in different sizes to accommodate the different rolls of paper.
Link to download: Download free STL file Wrapping paper holder • 3D printing design ・ Cults (cults3d.com)
21. Christmas Lanterns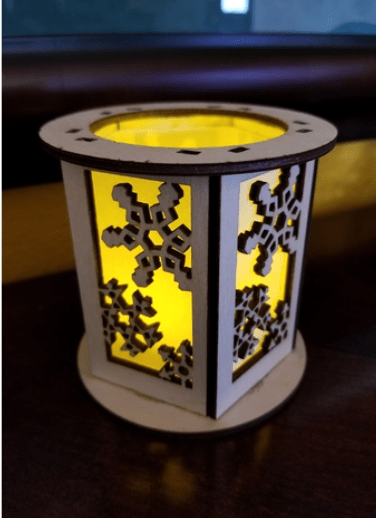 Lanterns provide a cozy vibe for a home at Christmas. You can insert a nice candle or led light inside the lantern for a good effect. This would also make a great nightlight for a child. This 3D model consists of hollow models with a sturdy base. These can be a great tabletop decoration for rooms and cozy ambient addition.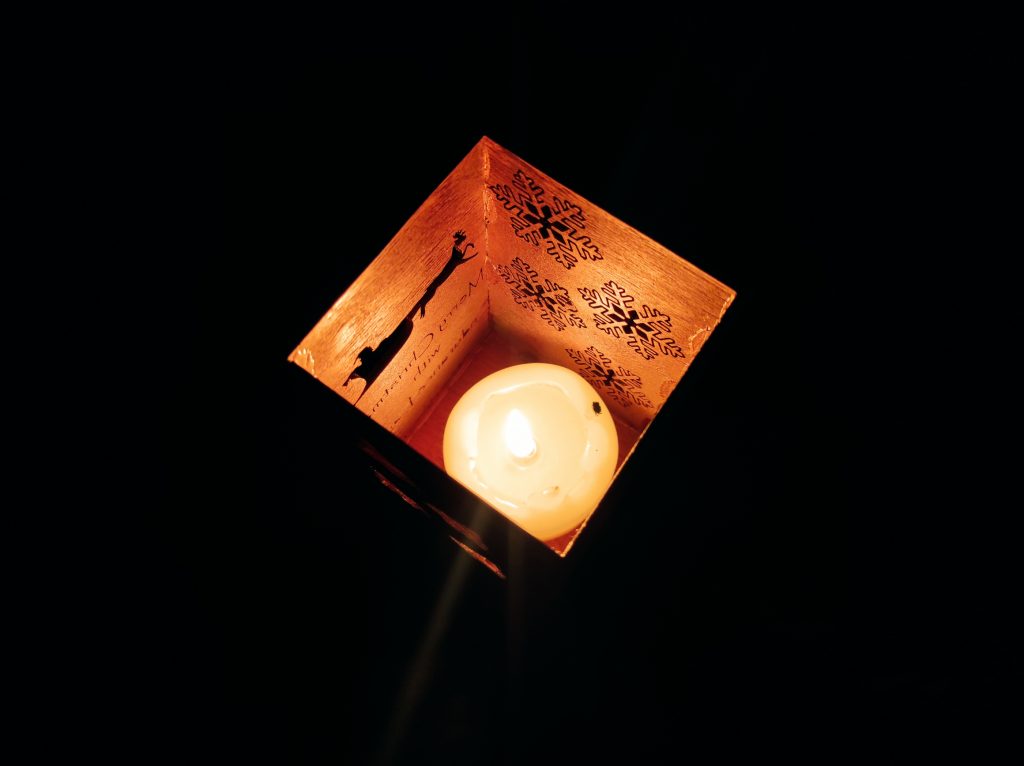 Link to download: Decorative LED Votive Lantern by captchemo – Thingiverse
22. Miniature Festive scene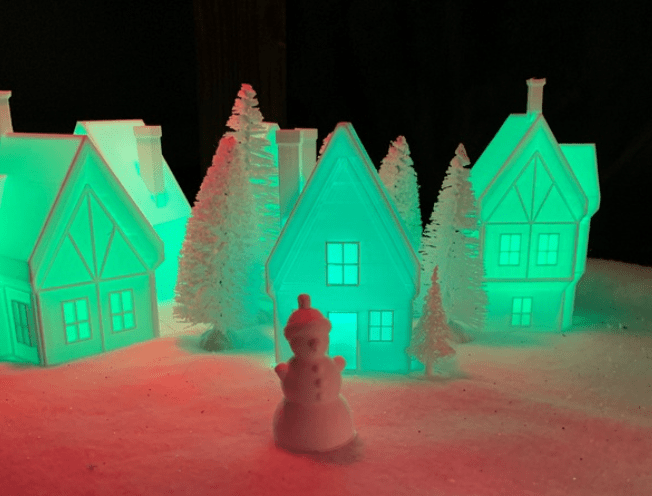 With your 3D printer, you can make tiny figures, homes, landscapes look like a small festive village. Additionally, you can mix the village with the characters you would like to add to make it look very festive.
Link to download: Little Christmas Village by yeg3d – Thingiverse
23. Christmas countdown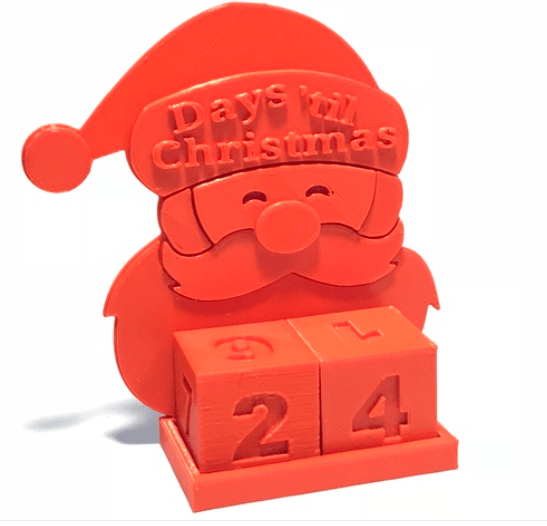 A countdown calendar can be a fun way of approaching Christmas. This awesome holiday idea is a festive way to enter the holiday season by changing the numbers say by day. It is fun, simple and a decorative style to your other holiday items. You can also make it in different sizes.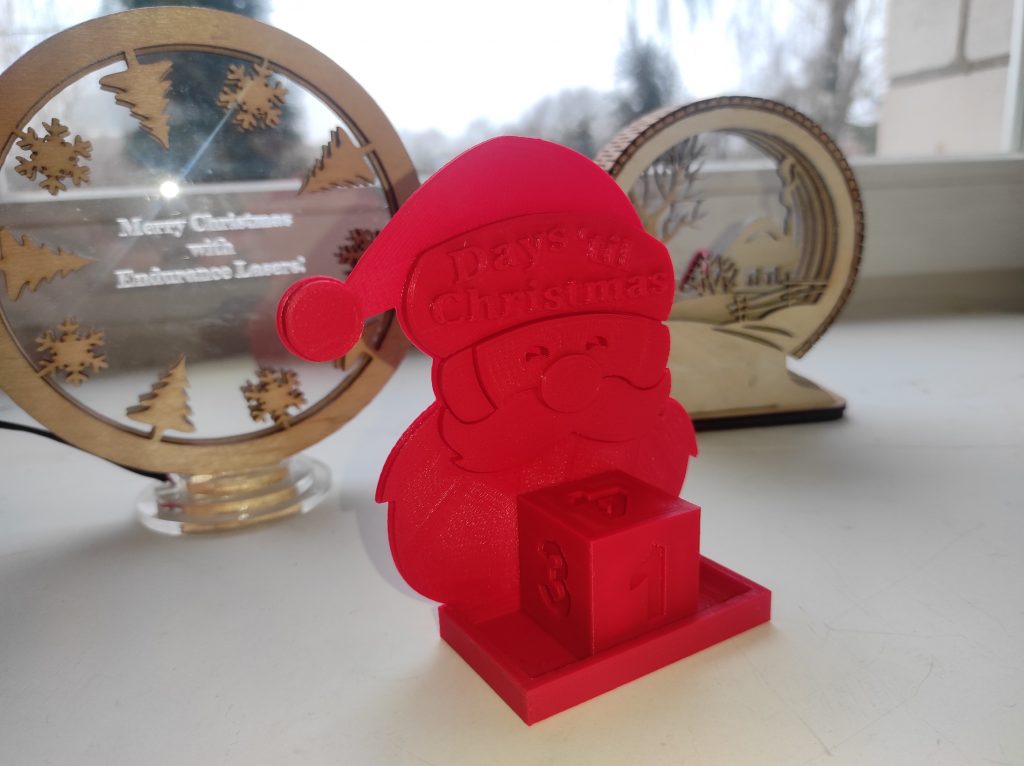 Link to download: Christmas Advent Calender by Elproducts – Thingiverse
24. Christmas tree topper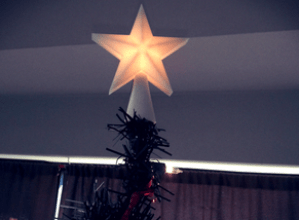 Every Christmas tree needs a traditional star or angel topper. You can customize the base to fit onto your tree. Christmas tree toppers are usually stars, angels, or other emblems that glow on the top and complete the look for a great Christmas tree.
Link to download: Desktop Christmas Tree Star Topper by marvec6 – Thingiverse
25. Wrapping paper cutter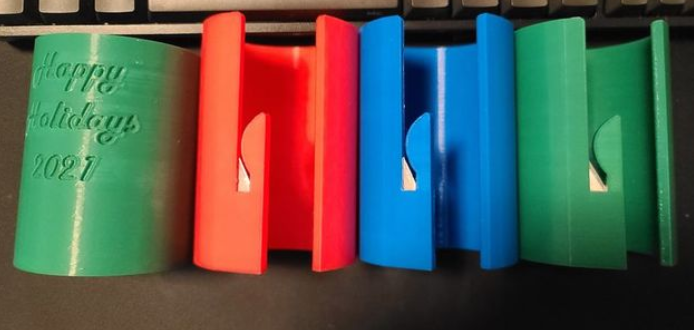 A wrapping paper cutter will make gift packaging much quicker and easier! This safe tool will be able to speed up a repetitive task. The cutter is capable of safely cutting straight cuts. The lightweight cutter can be used by sliding the cutter from one end of the paper. The wrapping paper cutter will fit most rolls of paper and it can be further modified to fit larger paper rolls.
Link to download YAWC (Yet Another Wrapping Cutter) by HolyAnatoly – Thingiverse
Tags:  3d printable christmas, 3D printable gifts, 3d printed hook,, christmas, christmas 3d prints, christmas shopping, Holiday gift ideas, thingiverse
The Best Christmas and New Year 2022 DIY gifts and presents. TOP ideas!