Assembling an Ortur 2 engraving machine and installing an Endurance 10 watt Delux laser
There are two types of Ortur frames on the market
If you have a big frame then any Endurance laser can be installed.
If you have a small frame we recommend using an 8.5 watt PRO since it has lighter weight.
A small frame can not carry 10 watt units accurately.
Air nozzle ver 2.0 on Ortur laser
A problem with an Ortur laser
The fundamental problem with an Ortur 5500 mw (5.5 watt) laser head PWM. PWD does not work properly with duty ratio less than 25% which will not allow making a nice photo engraving with the Ortur LM2 basic laser.
Wiring the Endurance lasers to the Ortur LM2 board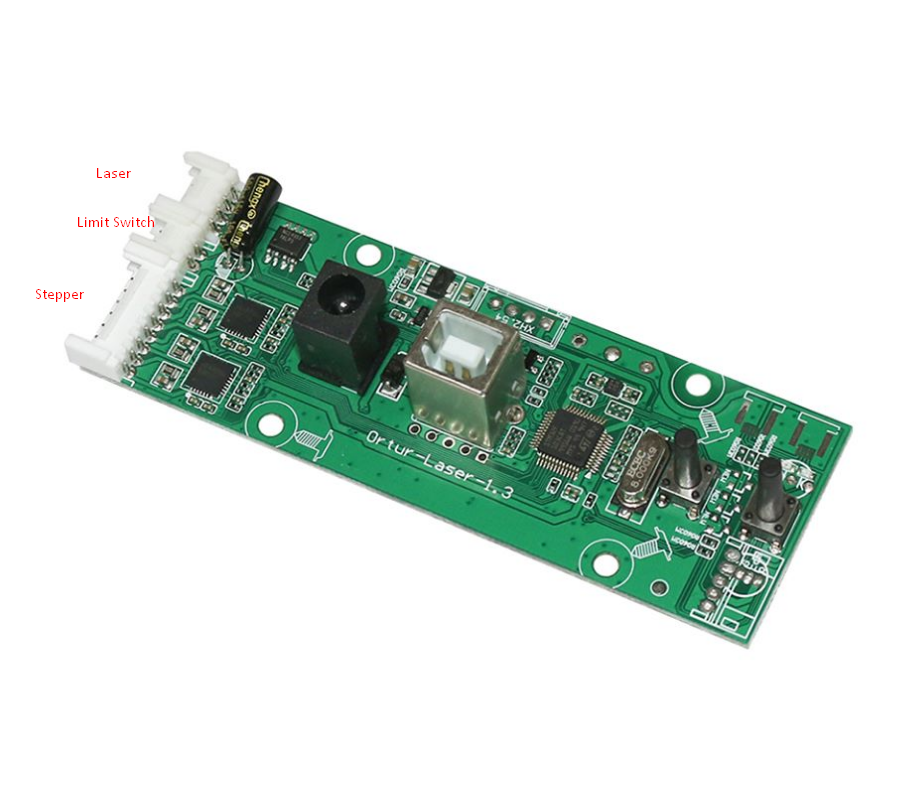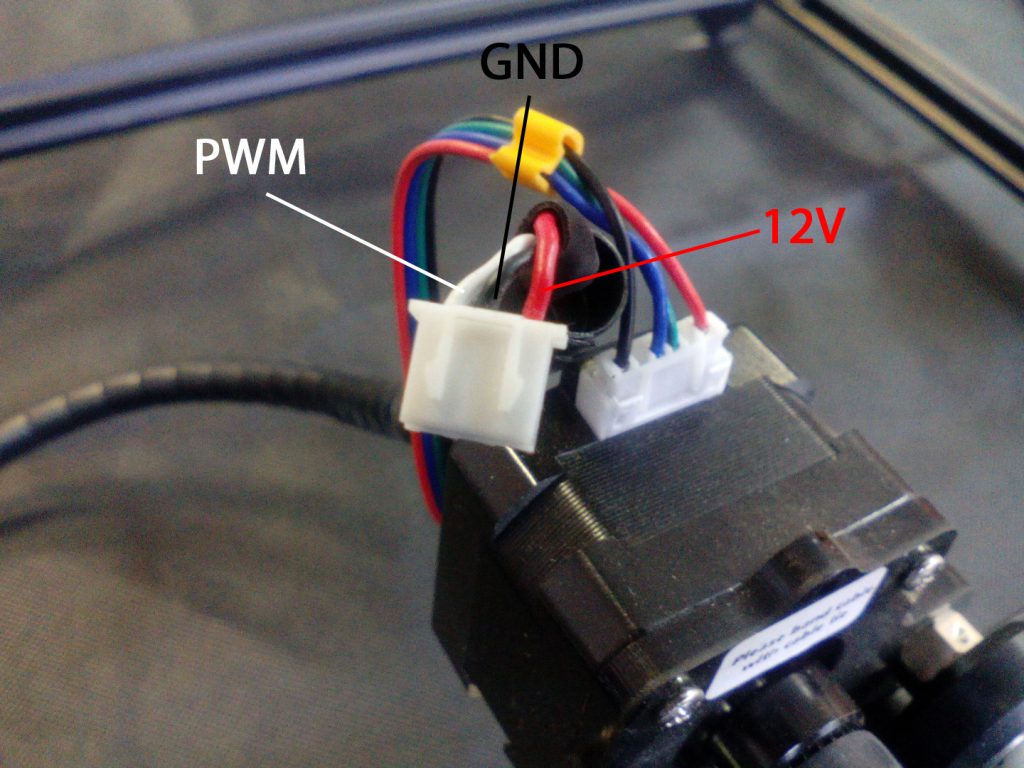 Black = Ground Red = 12v blank White = PWM
the wire must go there
so in your case you need a cable that is Black – Blank – Blank – White for pwm signal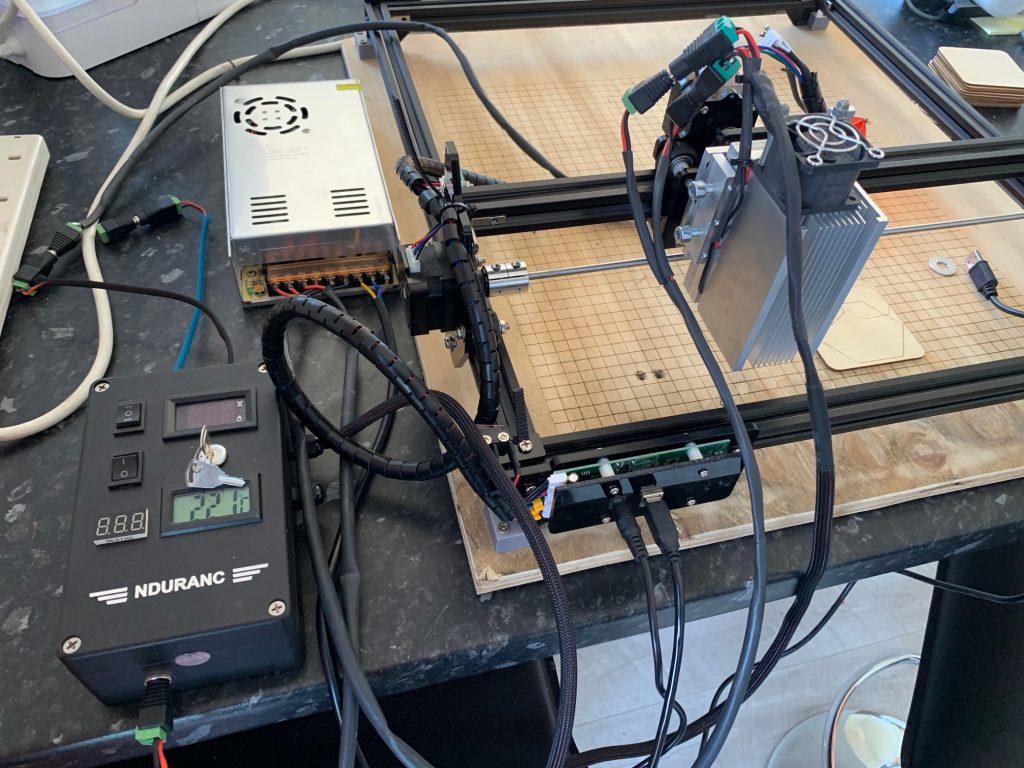 Upgraded frame and a new kitchen!
An Endurance DPSSL head on Ortur Frame (LM2)
Etch, engrave, mark all types of metals without engraving paste!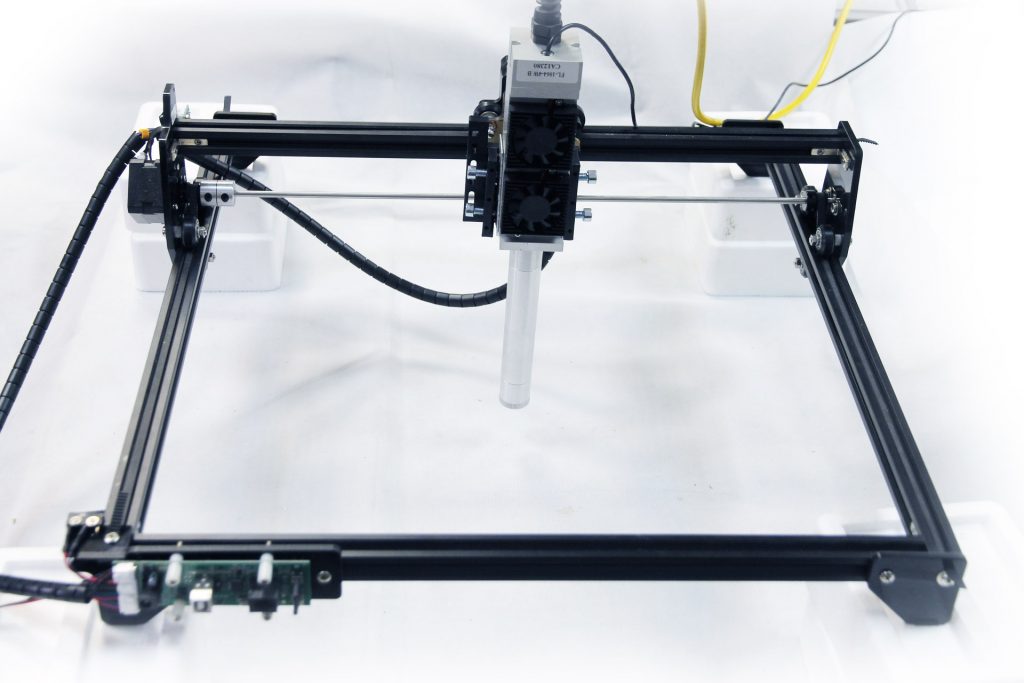 10 watt Delux laser installed on Ortur frame
All Endurance lasers can be purchased in our online store >>>
there is a way to upgrade your current laser with a better laser lens pack >>>
and with an efficient air nozzle  >>>
Daniel R. Esparza
Finally had a chance to build my engraving workstation.

The 10 Watt laser SE "DeLux" is working great. Waiting on a G2 lens to do some metal engraving. I did rewire the laser setup. Just did not work for me being permanently wired. Appreciate all the info shared that makes DIY possible. It is very rewarding in the end.
How to connect your Endurance laser to the Ortur Laser Master and Laser Master 2 (PDF)
Installing a new laser on Ortur – troubleshooting video
Original Ortur lenses make a terrible laser beam spot in focus.
The laser beam spot in focus is 300 x 11 um.
That is why laser cutting is very uneffective and laser engraving is also poor.
How to install the 8.5W Endurance Laser on Ortur Laser Master 2 Pro
An upgrade kit for your Ortur, Eleksmaker, CNCC Laseraxe, Neje, Insma desktop engraving machine & SainSmart Genmitsu CNC
Review and an inspection of 5500 mW (5.5 watt) Ortur laser blue laser module
URGENT – about Ortur defective mainboard 
The defective board has some voltage on the PWM pin even when the laser board is not powered and only connected via USB from a computer. That turns on the Endurance laser on full power.
Testing 2 laser frames. Ortur vs. SCULPFUN S9. Exploring mechanical quality (machines review)
All you need to know about bad laser beam quality in Ortur laser