Our 9-th giveaway ended on 10-th of June 2019
Stay updated with us and do not miss our next 10-th giveaway that we will launch in July 2019.
Win an Endurance 10 watt laser add-on for your 3D printer / CNC machine

Michael T – congratulations! You did it!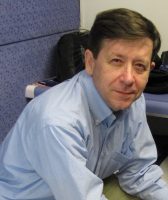 Michael shares his plans and ideas with Endurance
'I plan to use the laser for cutting parts for my garden railroad. (Walls
for structures, component parts for line-side structures, signs, etc.)
As you can see from these pictures, my track is in place and trains are
running, but I do not yet have any buildings or scenery details. I have
a LOT of work to do on that – and the laser cutter will be a big help.
Mike T
'
Our media partners