Endurance makes research for a short impulse powerful laser diode modes.
Here is a chart with voltage/amperage laser diode parameters depending on a impulse duration width = 1 ms / 100 uS / 200 uS / 500 uS / 700 uS
TOP SALES! The best laser head for your 3D printer / CNC machine / engraving frame.
Repetition rate = 500 / 1000 Hz
Laser diode type: Nichia NUBM47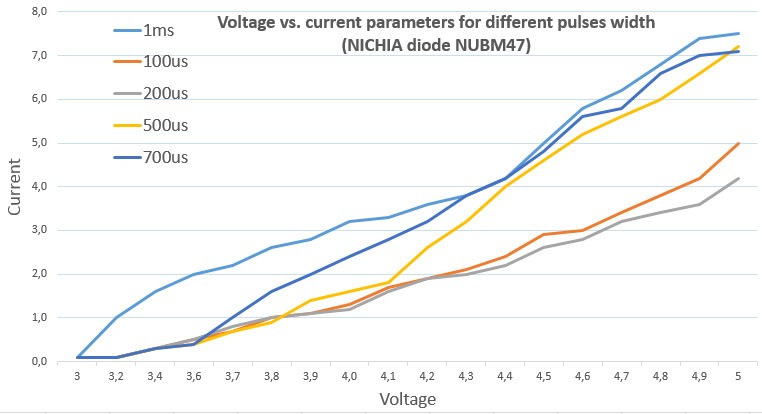 The max power was consumption was reached at:
Frequency: 500 Hz
Duration width: 1 ms
Voltage: 5V
Current: 7.5A
Total power consumption: 37.5W
Learn more >>>
Running an Endurance lasers in impulse mode. Max optical power output is 9-10 watt.