All you need to know about how to make a nice photoengraving on wood / plywood with and without bicarbonate!
Preparation for laser engraving on plywood treated with bicarbonate:
With this short guide, I would like to explain, in the simplest possible way, the preparation for laser engraving on plywood treated with bicarbonate.
Required material:
Bicarbonate, classic in white powder
1 glass
1 brush
Paper towels
After having cut out the plywood to the desired size; dissolve the bicarbonate in half a glass of water until saturated (until it is no longer able to dissolve in water and there is always a little left at the bottom of the glass).
Stirring constantly, evenly apply the solution on the wood with a brush and wait for it to dry completely (24h).
Lightly wipe the dry surface with kitchen paper (a paper towel) in order to remove any residual bicarbonate crystals.
Proceed with cutting.
With this method, you will do with much less laser power for engraving and get much better results.
The first two attached photos show some works of mine done with and without bicarbonate, using the same power and speed, a CNC 3018 pro with a 5.5 watt laser diode,  1500 mm/min, 23% power, sierra 3 9,000 lines.
In the rest of the photos, the type of dithering changes substantially.
Bicarbonate laser photoengraving
Without bicarbonate laser photoengraving
Watch live video about laser photo engraving process on plywood
Photoengraving is also possible in slate
This material tells us about the algorithm of using a laser while graving of photos. You can change its size and quality.
To make a beautiful laser engraving of a photo you don't need to have special knowledge or experience. You can easily do it with the help of the Acan / Acan mini / CNCC LaserAxe programs.
We have already explained how to use CNCC LaserAxe:
Now we are going to tell how to use Acan.
You just need to run the Acan program, the connection is performed automatically. You can download the program here on our special page.
Photoengraving using Acan software
Let's open an image.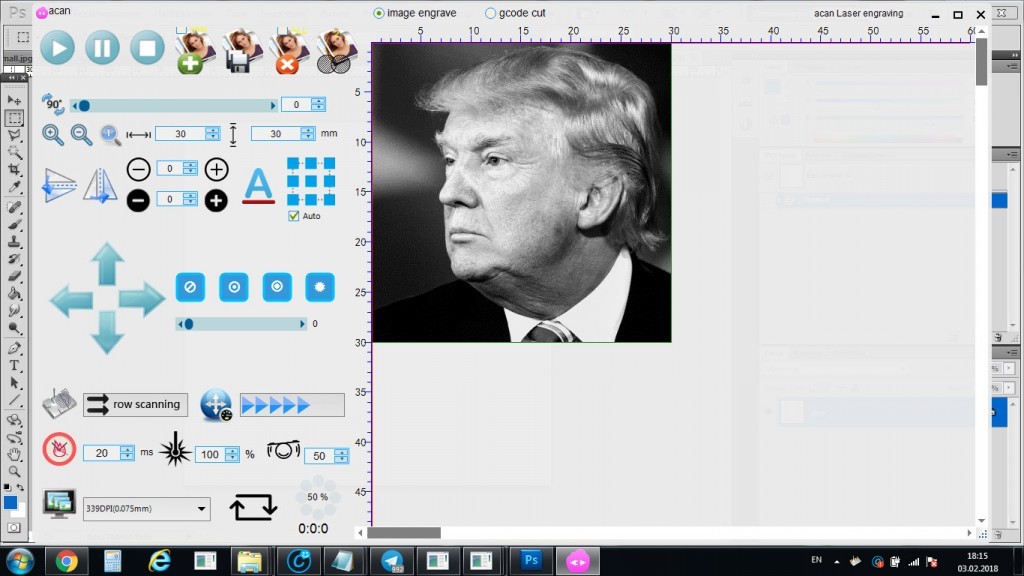 Choose the settings: burning time and laser power.
Start engraving.
The choice of the parameters depends on:
• the material for the engraving;
• laser power;
• the image itself.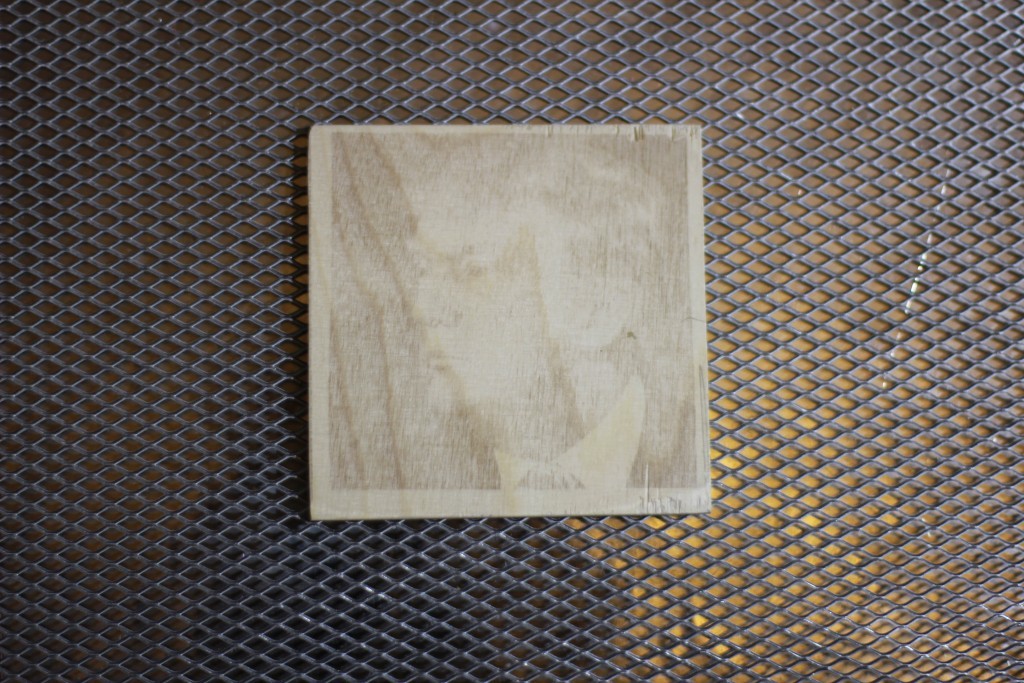 We use a 3.5 W Endurance DIY mini.
The chosen time of burning appeared to be too little for this light plywood.
So we went on experimenting with other settings values.
The optimal burning time for the 3.5W Endurance laser is 4-5 ms with 100% of the laser power.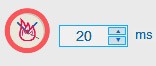 Now let's engrave a picture of the most beautiful woman of the world using these settings.
It takes about 60-90 minutes to engrave an image 10 х 10 cm depending on the burning time.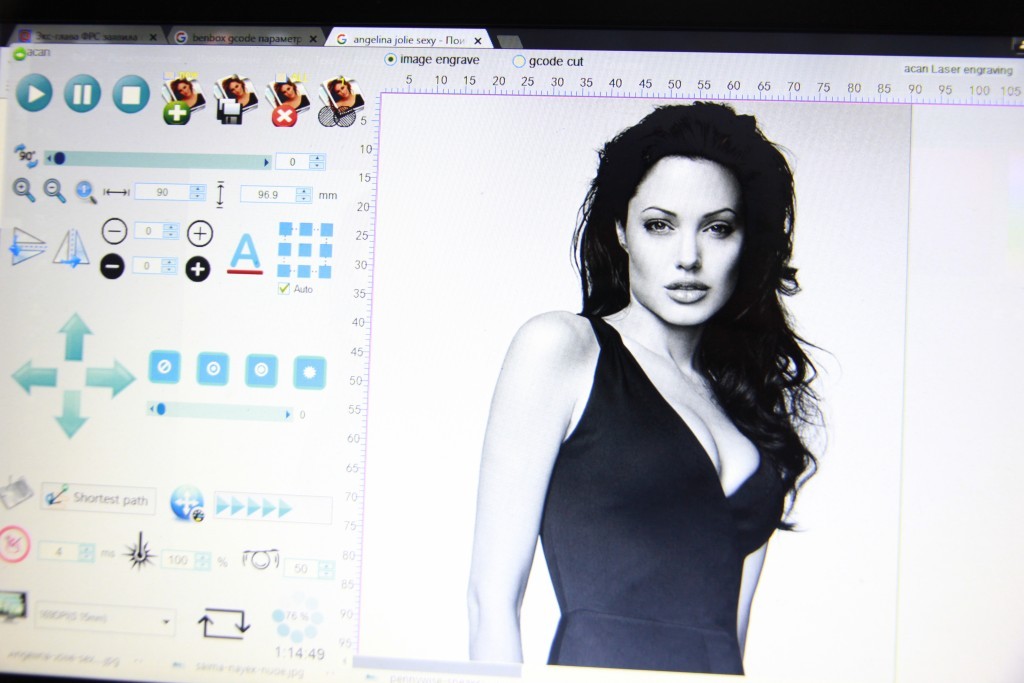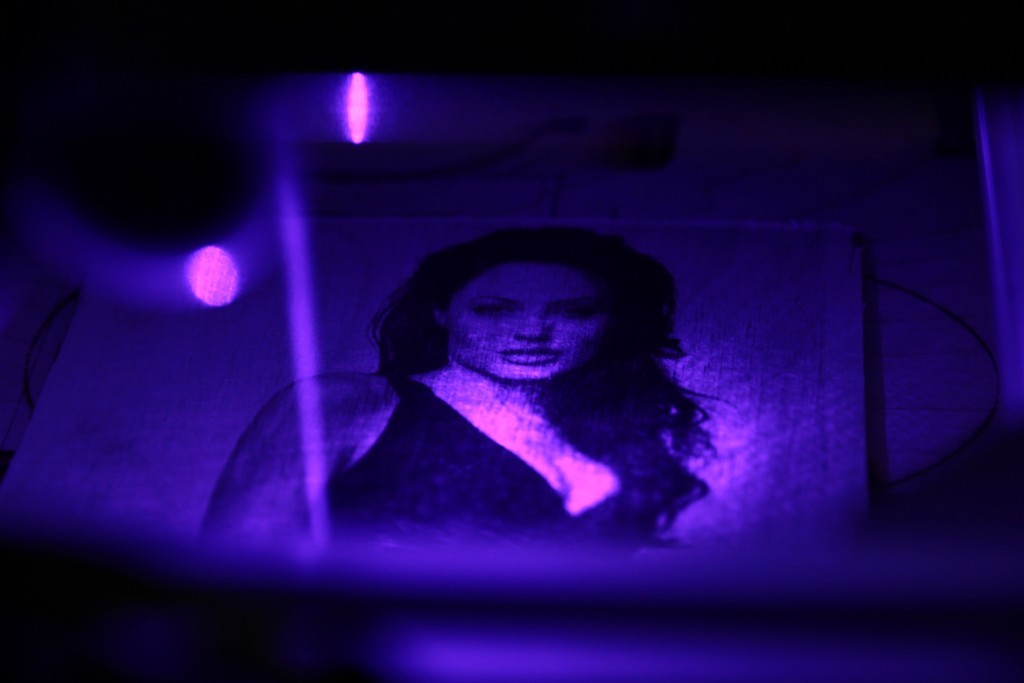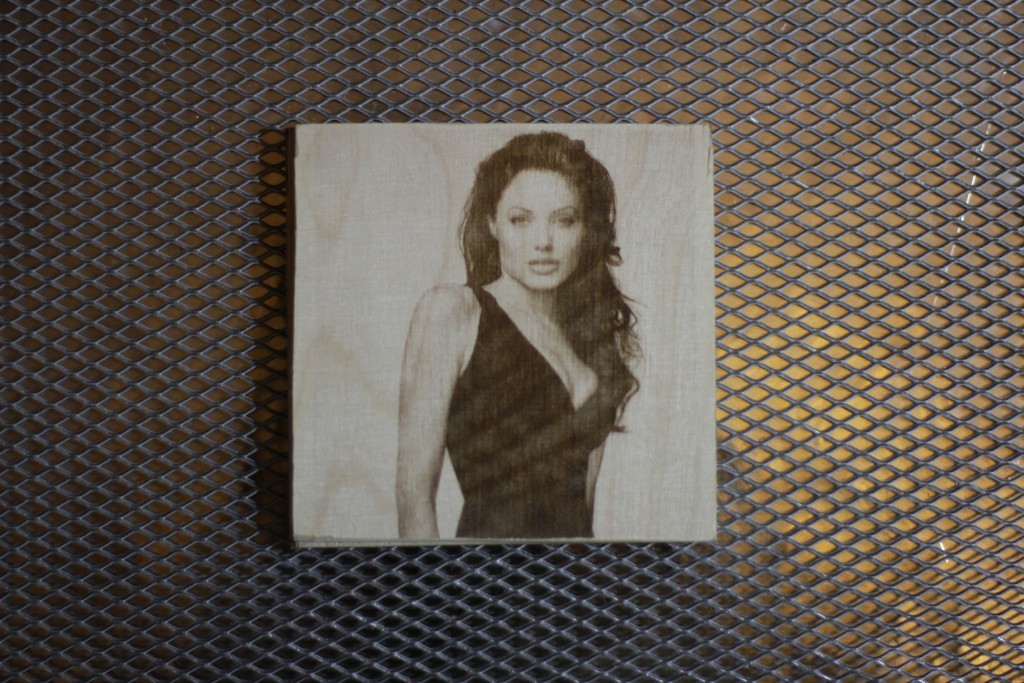 Endurance lasers. Special deals available
Now you can do everything you want with
This is what the program looks like when engaged in the engraving process.
It is possible to change the image size. The size of the Endurance DIY mini worktable is 10 х 10 cm, so we need to fit in the photo on the worktable.
As it is seen, the ready engraving does not need any additional treatment of the image or surface processing.
Pennywise, the clown from "It" looks very realistic as well and seems to come to life any minute.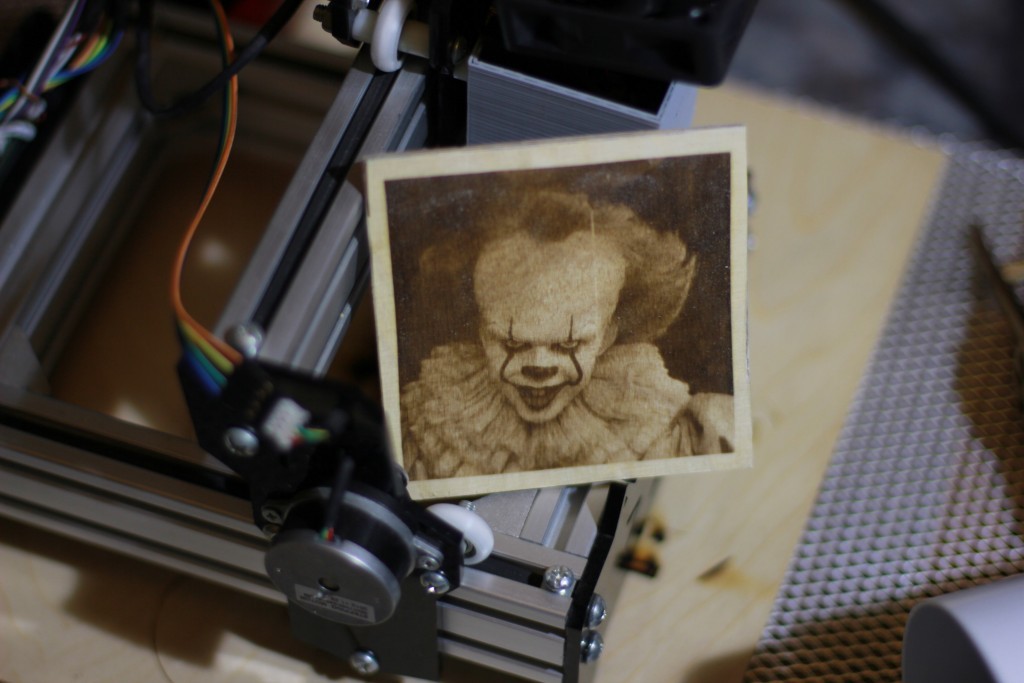 Even at a close look you see a high quality of the picture.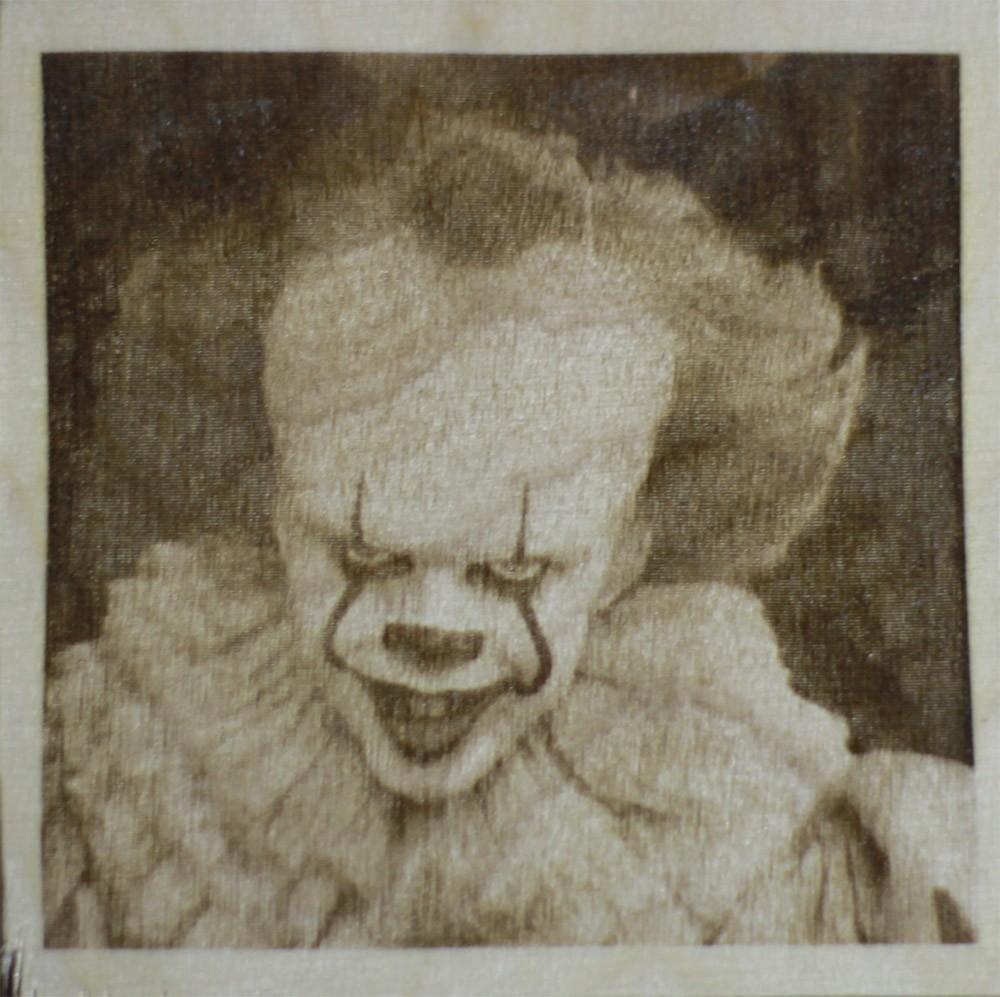 No doubt, you will be able to engrave images of the same quality or even better if you use Endurance DIY engravers.
Our customers make and share
If you have any questions or concerns, please share them with us!
Join our facebook community >>>
Acclaim Crafts – Photo Engraving with a 10 Watt Endurance Laser (Read a full PDF guide)
Our customer Ady Penney making a photoengraving using our 10 watt diode lasers
Photo engraving 2night with endurance laser head.
Learn more about laser photoengraving
Photo engraving on PLA plastics with 4/10 watt Endurance DPSSL
All you need to know about photo laser engraving: testing your board and your firmware
Laser engraving of halftones. How to do a laser print of a beautiful photo.
All you need to know about wood and plywood laser cutting – detailed post with many videos