Do you look forward to upgrading your 3D printer / CNC router or an engraving / cutting machine you have?
If so, please fill in the form, and we will help you with advanced solutions from Endurance.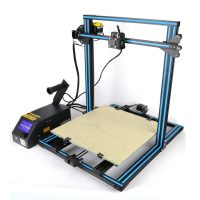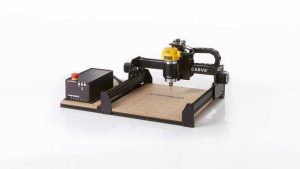 Laser engraving on a metal using diode lasers
Metal engraving using a thermal grease / paste 15 watt (15000 mW) Endurance "Duos" laser
Stainless steel and titanium engraving using 10 watt "Delux" 445 nm laser module
The Endurance Company offers equipment for laser engraving on samples of painted or anodized aluminum. Thanks to Endurance semiconductor (diode) lasers, you can make marks or memorable inscriptions, engrave various logos or images on your personal items and other things.
Engraving on metal using 10 watt+ laser
https://www.facebook.com/graham.ham/videos/pcb.833160873736004/10220342289496138/?type=3&theater&ifg=1
https://www.facebook.com/graham.ham/videos/pcb.833160873736004/10220342320296908/?type=3&theater&ifg=1
To engrave on the surface of painted aluminum, the nominal laser output power should be not less than 3.5 W. To engrave on anodized aluminum, 5.6W or 8W Endurance lasers are recommended.
To engrave on other metal samples, Endurance specialists propose to use electrolysis or electric engraving with the help of graphite pencil.
Examples of engraving on metal samples can be found on our website: EnduranceLasers.com in the section "Video instructions".
For laser engraving, you need to install a semiconductor (diode) Endurance laser on a CNC machine or 3D printer. To know more about this not complicated process go to the video instruction section on our website.
Please remember that a direct or reflected laser radiation is dangerous for your eyes and can damage your vision. We strongly recommend that you wear safety goggles when working with laser equipment. Do not look at laser radiation without protection.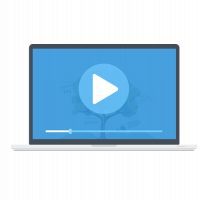 Video available upon request. Just email to gf@EnduranceRobots.com or text: +79162254302 [whatsapp, viber, telegram, wechat]
Enjoyed the video on our YouTube channel? Like what we do?
Subscribe on our Youtube channel and do not miss our news and guidance.

If you are not able to watch our video – let us know. All video are free for Endurance customers. We have more than 500 video guidance and tutorials.
Multi-level testing system.
Industrial components.
The guaranteed duration of the continuous operation ~48-72 hours.

True continuous power output
Our products have the rated power output as advertised – unlike Chinese analogues.
Can be turned on and off with 3.5-24V.
Variable power output.
Universal and compatible mount.
Compatible with most 3D printers and CNC machines.
Do not like the laser?
Simply return within 30 days and get a full refund.
Why do our customers buy
lasers
and engraving machines from Endurance?
We assist and give advice by Phone / Email / Facebook messenger / Telegram / Whatsapp / Viber.
We help to install and tune the laser. We offer qualified after-sales support.
We ship everything you need in one parcel to get started.
We ship all units within 4-24 hours. DHL express delivery allows you to get the package in 3-5 days.
All our lasers are tested and could work up to 10000 hours.
Do you have an old model? Upgrade your unit with more powerful one.