A Wooden Trinket
Laser processing of wood has been known for a long time. The most popular tool for this work is the Сo2 laser https://endurancelasers.com/assemble-your-own-co2-laser-machine-2/ ) .
Diode lasers are also good for wood processing. Let's check how a 10 Watt DPSS laser copes with the work.
We choose black hornbeam as our work material. Its wood does not need any preparatory processing. We place a wooden plate onto the worktable and fix it with sticky tape.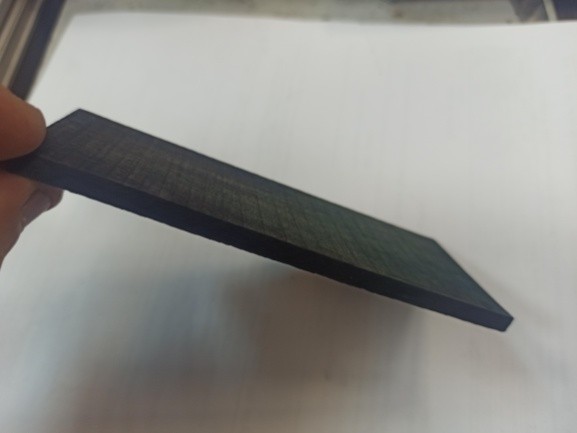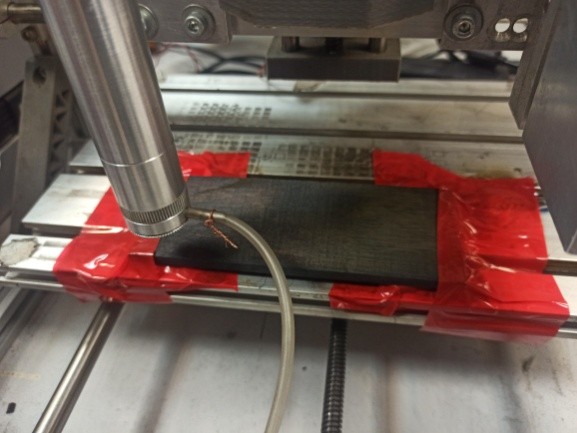 Then we find a suitable pumpkin image, open it in a graphic editor for vector graphics, and convert it into a vector file. After this we open the image in LightBurn and set the following parameters for cutting: speed 700 mm/min, power 100%, number of passes 20; for engraving: speed 1000, power 100%, number of passes 1; the focus point on the surface of the workpiece.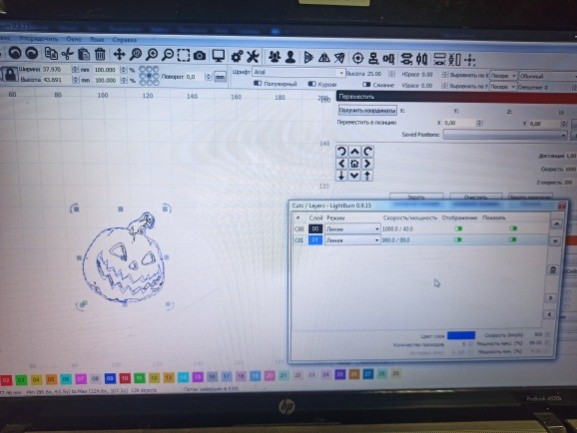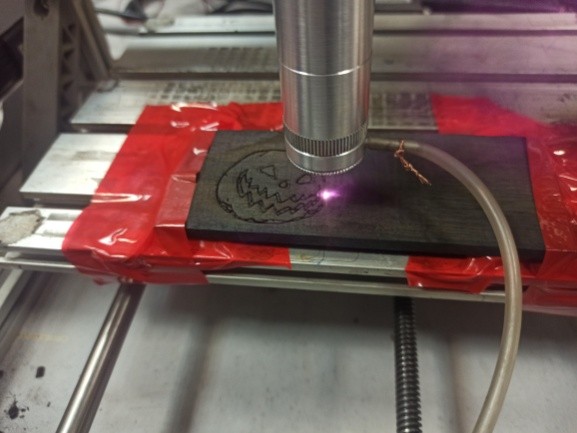 Further on, we run the laser. It is important to do processing according to a vector pattern. The laser does cutting and engraving along the lines that form the image. It is also necessary to remember to use an air assist and smoke extraction system. Wood makes much smoke when laser processing.
An important note: The DPSS laser that we used easiy handles engraving and cutting of black wood but is absolutely unable to process wood of light colors. The process of engraving takes about 20 minutes.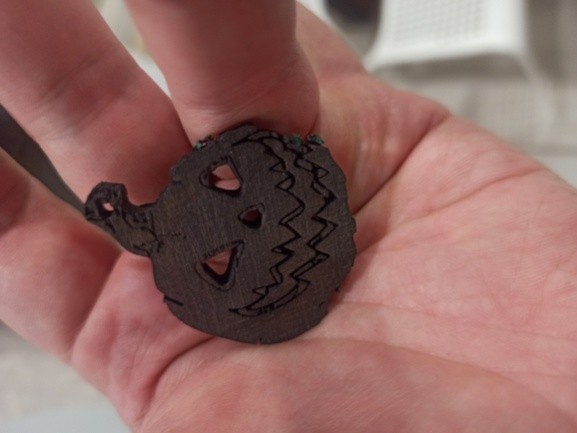 Thus, using a DPSS laser we created a number of items made of different materials. Such like souvenirs are great decorations for Helloween or may be given as little presents.
Laser Engraving & cutter projects – photo and files – best ideas
All you need to know about wood and plywood laser cutting – parameters, settings, focusing, air assist