My name is Markus Geßner and I'm using Endurance-Lasers since roundabout half of a year.
I was searching for a little laser that could help me at work and in private things, but even strong enough to do engravings on metal. I had a few cheap lasers from China before but they were all living too short or working not at all.
TOP SALES! The best laser head for your 3D printer / CNC machine / engraving frame.
So I decided to give the 10W+ Endurance-Laser a try and I was surprised with a laser that simply makes everything I needed and wanted to do.
George Fomitchev helped me with all that I was asking and it was a short way to mount the lasers to the machines.
At the moment I'm using three 10W+ Endurance Lasers with two different 3D-printers and they do their job pretty well as you can see here.
I have done many different engravings on wood, plastics, eggshell, glass and metal and I know that there are many more (like leather,stone, ceramics etc.).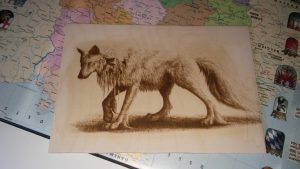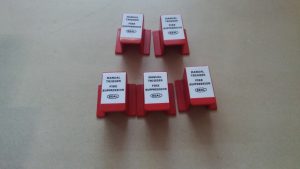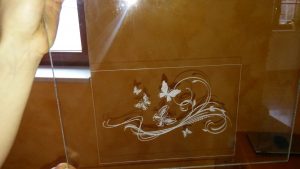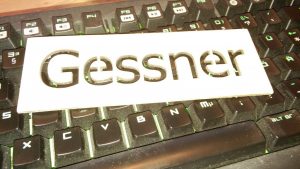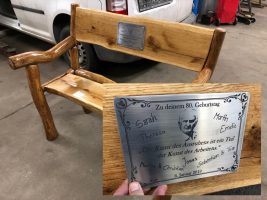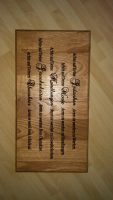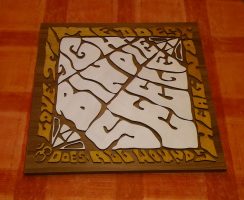 Depending on the laser power you can cut many materials with more or less speed while a 10W+ with the extra air assistance can cut thicker materials like 6mm plywood very nice.
Cutting colored acrylic glass was a nice surprise because the Endurance-Laser was able to cut 4mm with no traces of burning or melting the material.
Maybe it is a bit of trying to find the right speed and power to do the job in the best possible speed and quality because of the many various materials that this laser can work on. And maybe it is easier to say what the laser can't do that list everything that he can do.

The Endurance-Laser (blue diode – because there will come others) is not able to work faster than the machine can move the weight of it without swinging, and this laser can't replace a Fibrelasermachine for 10K USD – that are the only limits I found 🙂
I had to do many jobs with the lasers and they are fast in transforming the 3D-printer into a laser-machine and finish the work with precise quality and reliability. Even engravings over many hours worked very nice without any issues like on some China-lasers where they say not to use it longer than two hours.
In my last project, I have used two lasers simultaneously on a T-Rex 3D printer like a twin laser.
All I had to do was to connect both of them to the printer's mainboard, replace the two printheads from the T-Rex and fix them. That gave me the ability to do 100 engravings in half of the time.
And like on all other things – I use these lasers without any rest between. It's a simple thing -set up the job and do it as many times as you want. The Endurance-Laser is a working horse 🙂
Markus Geßner
Got a question? Ask our experts and we will help you!