I am a woodworker hobbyist (among other things), making keepsake boxes in my free time to keep busy, and I wanted to improve them by adding some inlays. But my precision work was not nearly precise enough for that level of detail.  I am a novice; I took woodshop in high school, and have not done much with it in the 25 years since. My tools have been heavily used, second hand, or bought on sale from discount tool stores that were more suited for framing than finish work.
While this inlay problem was rattling around in the back of my head, I ran across an advertisement for a laser engraver that was obviously made from Blue Ray DVD parts. It was clear to me that this little cube shaped thing with a 1.6" engraving area was not going to do what I wanted, but the spark of a new idea started to form.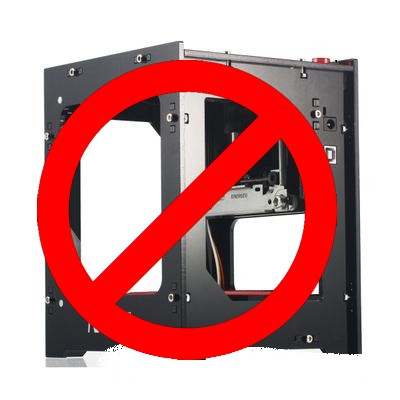 I had very little money to work with so I knew I would be unable to get a high-end, name brand laser. After much research and even more agonizing about my paltry $300 budget I bought a 2.5W DIY kit from eBay.  The DIY format was a perfect fit for me as I have a background in electrical/electronic/mechanical maintenance and repair as well as personal computer assembly.  The build went fairly easily with the help of the online pictures.  Before long I was engraving on the lids of my boxes just like I had planned.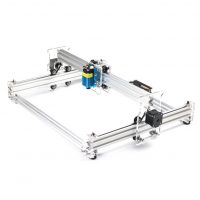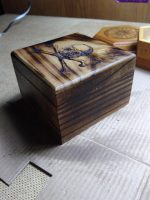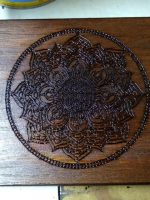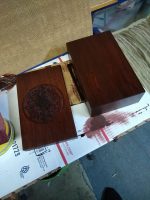 I joined several laser cutting and engraving Facebook groups and started to learn how much more my machine was capable of doing. Right away I was unexpectedly confronted by negative comments like "Diode lasers are toys", "You shouldn't even bother if you don't have $5000 to spend", and "You will never be happy with that toy".   I found that many of the laser groups were members of what I started to call "The Cult of the Co2 Laser".  Most of these people had never even seen a diode laser in operation but didn't hesitate to make outlandish claims like "A 2.5w laser will barely leave a mark on wood, it MIGHT cut the cardboard in 5 passes."  I got annoyed and decided I needed to educate the ignorant.
I dove into discovering what exactly my little blue laser machine could do, all the while posting all my successes (mostly to mess with the people who were putting me and my little machine down).   I started off with engraving line drawings with ease, and moved onto mirror backs, engraving on the side of PCs, and engraving into acrylic after adding a little paint.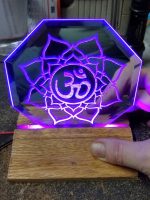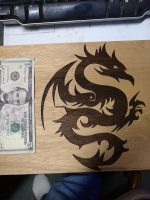 I soon moved on to trying to engrave photographs in grey-scale, and this is where I ran into issues. I started keeping a log of all my attempts and systematically worked on the settings bit by bit until I got the engraving as precise as I could.  I was still not happy with the results as they lacked sharpness, contrast and definition that I wanted.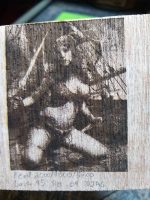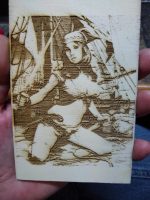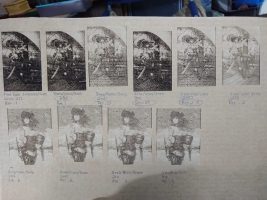 I was referred to a new Facebook group run by Sean Murray, ("That Dude With A Laser" Facebook group), where I learned about editing the photos with scripts written to work in Paint Shop Pro. All of a sudden I started getting the kind of results I was looking for.  "Cougar on White Birch Plywood" was the first high-resolution engraving that I felt was actually worthy enough to be called "ART'.  With the encouragement of Sean Murray, I entered it, and a few others, into the Endurance Laser contest and much to my surprise I won!
Best Endurance Photo Maker Competition (Winners are announced)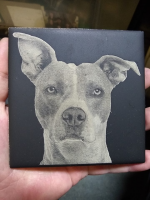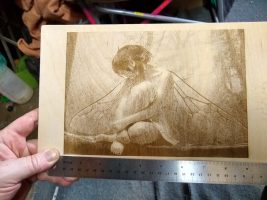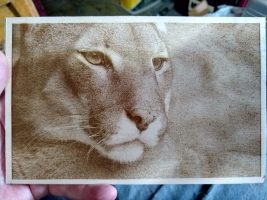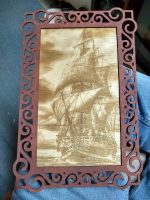 I am saving up my winnings to get a 10W Endurance laser module that will allow me to expand my new laser obsession from engraving to doing more projects involving cutting wood such as keepsake boxes with box joints, laser cut picture frames, and 3D puzzles.
In a short 5 months, I've gone from knowing nothing about laser engravers to winning first place in Endurance Laser's contest (I missed the First Photo Maker Contest), and it all started because I wanted to show people that you don't have to have lots of money to create cool things. If you are determined and dedicated you can make amazing things despite any limitations you may have.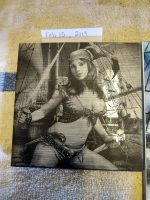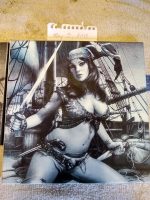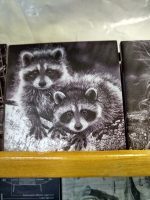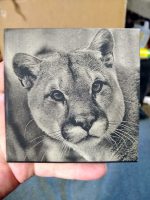 Never let the haters win!
I want to give a special thanks to George Fomitchev and Endurance lasers for their dedication to the laser community, their efforts to educate, and for hosting the contest!
And to Sean Murray for helping me learn, giving me tools and encouraging me to keep going!
And also thanks to the crew at EleksMaker and Zax at T2Laser for all their help.