Hi engraving mirror first thing never try to engrave mirror side up.
there are different sorts of mirror's so you need to work out which you have first.
1.
Old mirror type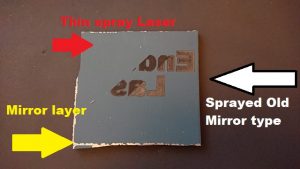 This is a old mirror type this is the easy sort of mirror to laser.
as the coating which is in RED is only a thin cheap cover over.
YELLOW is the mirror layer sometimes old mirrors are mercury
is before 1840's after it goes to silver nitrate for cheap old mirrors
do not both things are TOXIC. SO DO NOT BREATH IN.
this dose not stop you from engraving them you just need to
be aware. of the facts first. as much venting as you can setup fro this
sort of mirror is best.
2.
Cheap mirror.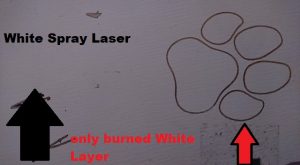 This sort of mirror is found all over the world and alot of the time is thin glass.
Aluminium power mirror with white paint sprayed on after.  This sort of mirror
can be lased easy when you have worked out power setting to burn white paint off
then in to the aluminium layer.  Still keep vented when doing this sort of mirror.
3.
High end Mirror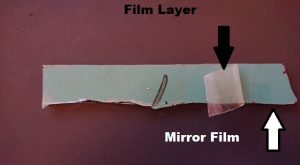 This is a high end sort of mirror with the mirror layer being film mirror and
film protective over the back. film mirror is the most high end sort of mirror is
it is the most clear mirror and the most hardest mirror to engrave on.
you can remove the first film layer but this may remove the mirror film layer as well.
you can layer on to both but it is a lot harder to laser and will be burning polypropylene
when doing mirror with this you will need to be well vented as well.
Test engrave first as this may take more then one pass.
4.
Make your own mirror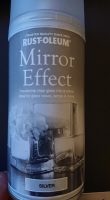 This is a spray which can be used to fix a mirror or used to make a mirror with glass.
well clean the glass before you use this and it will only takes about 2mins to dry.
if you have messed up abit of a engraving on another mirror you can use this to fix that.
ONLY on none filmed back mirrors. you can get a gold in this as well which you can use
as a fill as well. for a engraving spray on after engraving and it will give a gold look.
after using this i would add a coat over the top of this before you engrave which you
can pick which you use for this. will need to be 100% dry first.
Here is a video i did about them as well and how you can light a engraving up as
well using led strip lighting.