The Buildbotics CNC Controller is built for compatibility, ease of use, and performance. The hardware and software are completely Open-Source.
Electrical Connections
The Buildbotics CNC Controller has a DB25 I/O port on the back for making a variety of I/O connections. A DB25 breakout box is used for making connections to the DB25 connector, and is included with the controller.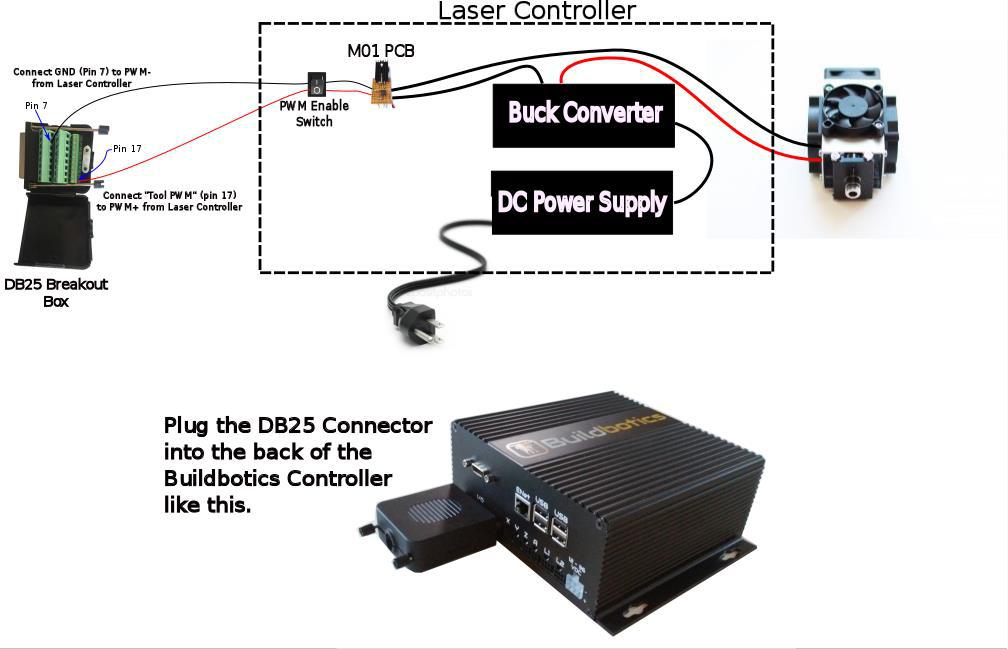 To connect the Endurance Laser to the Buildbotics Controller, simply connect the PWM+ wire from the
Laser Controller to the "Tool PWM" line found on pin 17 of the Breakout Box and connect the PWM-wire from the Laser Controller to one of the Ground pins on the Breakout box (pin 7 is a good choice). Then plug the DB25 Breakout board into the back of the Buildbotics Controller.
Configuration
Next, simply select "Tool" from the sidebar on the web (or local) interface to open the "Tool Configuration" page.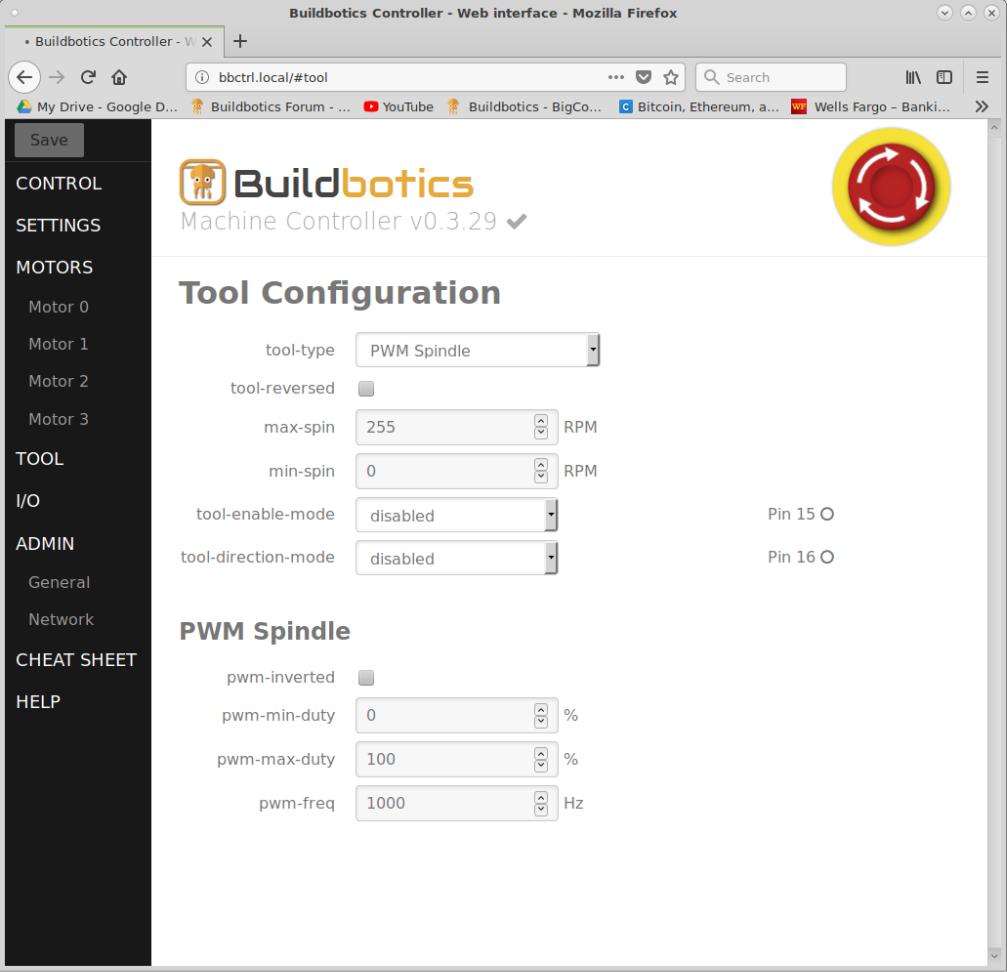 With "Tool Configuration" page open, make the following configuration changes:
Select "PWM Spindle" in the "tool-type" field.
Leave "tool-reversed" unchecked.
Set "max-spin" to 255.
Set "min-spin" to 0.
Leave "tool-enable-mode" and "tool-direction-mode" disabled.
Leave "pwm-inverted" unchecked.
Set "pwm-min-duty" to 0.
Set "pwm-max-duty" to 100.
Set "pwm-freq" to 1000.
The click the green "Save" button to save the changes.