Laser Engraved Chessboard
Chess is an ancient game, which is still very popular today. While I don't play chess myself, I still think a chess board makes for a nice decorative item. The simplicity and elegance of the layout just have something about it, that looks classy. It is also a great project to build your own chessboard, as there are so many different ways to do it. To showcase the Endurance laser, I chose to burn the layout on a beautiful piece of white oak. I had it leftover from a different project and was just waiting to use it for something nice. At 20x20cm it is nice and compact, so it doesn't take up too much space, but it still is big enough to actually use.
How I did it
To save on time, I used a design that I found online. The file was descent in resolution, but I still wanted to make sure I get the most detail possible. Since vectors are always better when engraving, I just vectorized it using Illustrator. You could also use the trace function inside LightBurn to achieve the same thing, I'm just more used to Illustrator. After importing it into LightBurn, I applied my saved settings for engraving on wood. For my 10W laser that is 15% power at 700mm/min. Since I never engraved on that specific type of wood before I quickly did a test on a scrap piece, to make sure it looks good before I went for it on the real piece. Also, make sure you have "Scan shapes individually" and "Flood Fill Scanning" checked in LightBurn, as that will speed up the engraving process dramatically.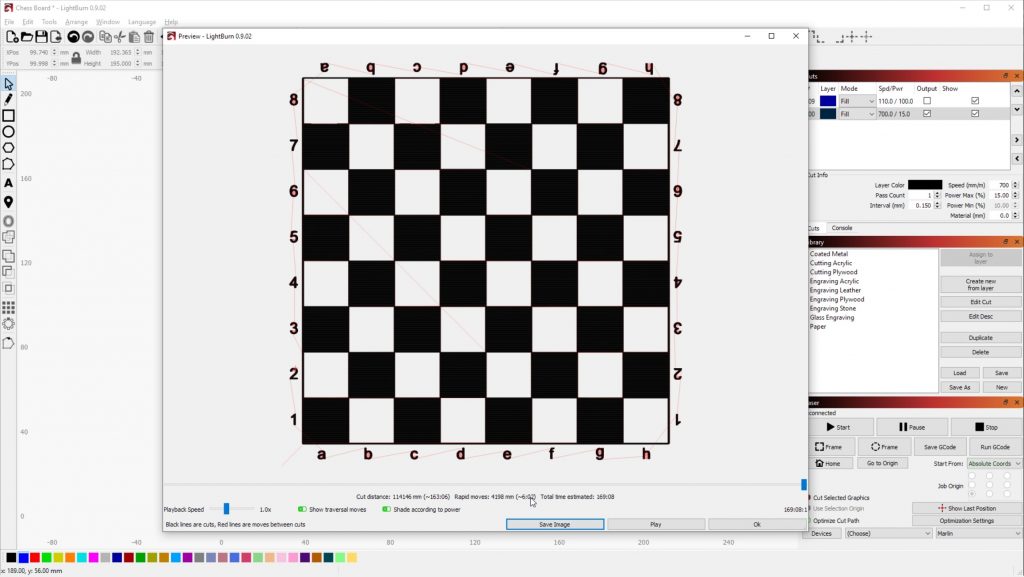 The Result
After about 3 hours, the engraving was done and already looked stunning. I really like how you can still see the wood grain in the dark parts. Then, to make it even nicer, I applied some wood finishing oil, which just makes it pop so much more. This definitely doesn't look like a scrap piece of wood anymore, but more like something you would pay $100 for in a fancy store.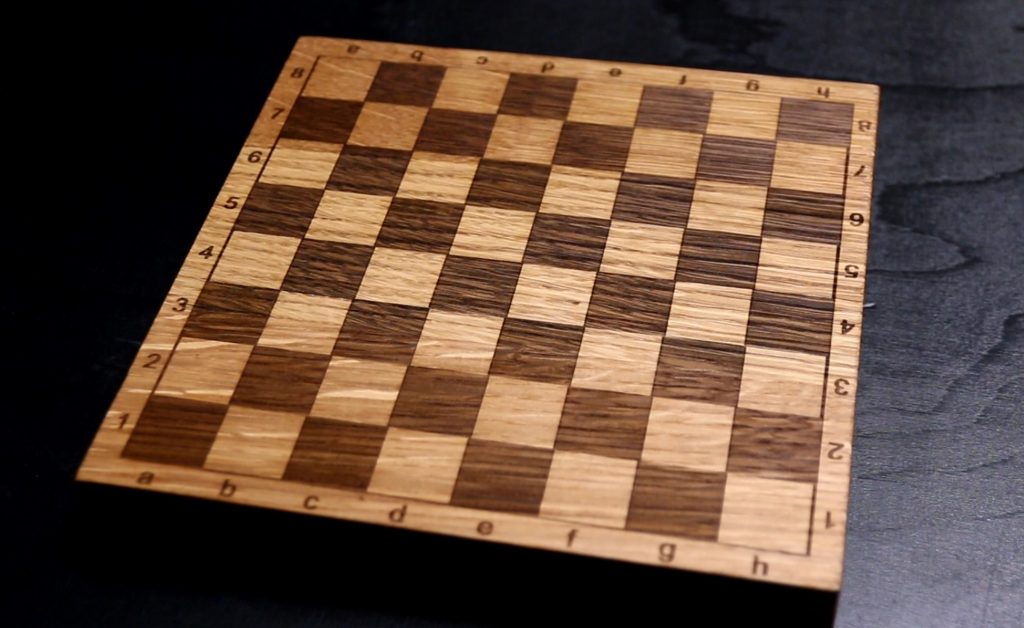 Our video footage
My setup: I am using a 10W Endurance Laser, which is mounted to my CR-10 using a quick release. I am also using an enclosure I built with an exhaust outside to control the fumes. Depending on the project I also use my air assist, which is hooked up to the air compressor.