(my and my son's playing The queen's gambit)
How to make chess out of 2mm Acrylic
Task: to make nice acrylic chess, which is easy to replace with new pieces in case of loss.
This project was inspired by The Queen's Gambit movie.
Materials and tools: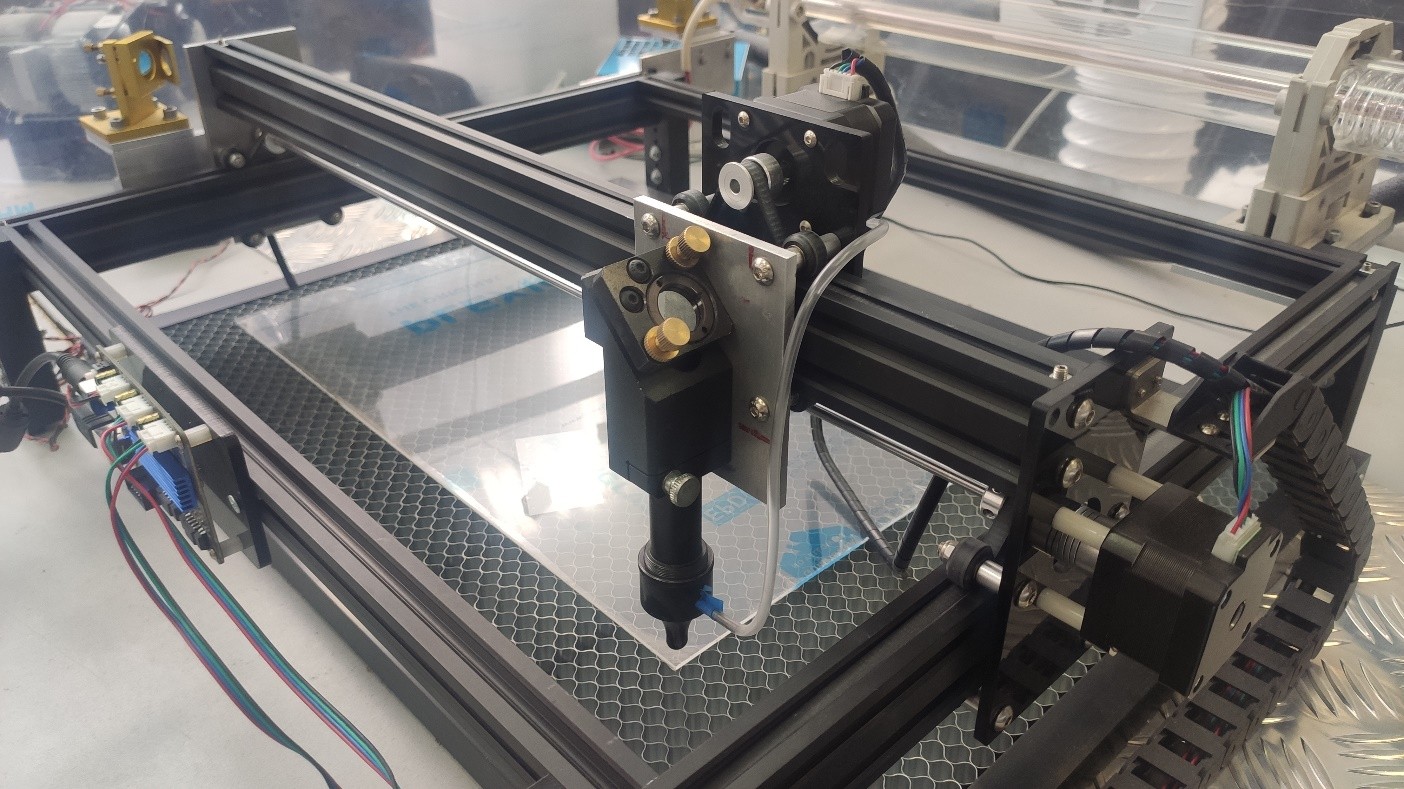 https://www.endurance-lasers.com/products/an-endurance-diy-co2-laser-kit-for-upgrading-your-cnc-3d-printer-engraving-machine
We strongly recommend air-blowing of the nozzle to keep the lens from dust and pollution. When cutting acrylic a very unpleasant smoke is produced, that is why it is necessary to remove it. We use a box with a built-in exhaust fan.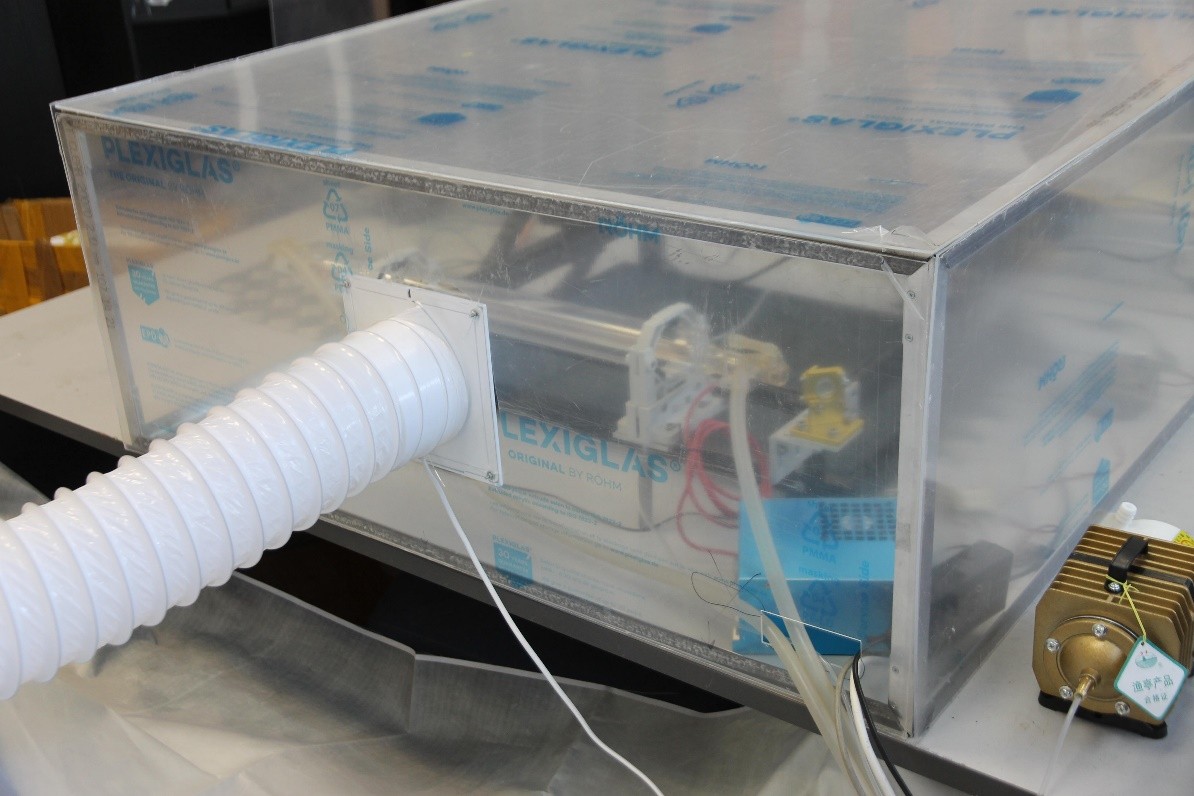 Step 1. Designing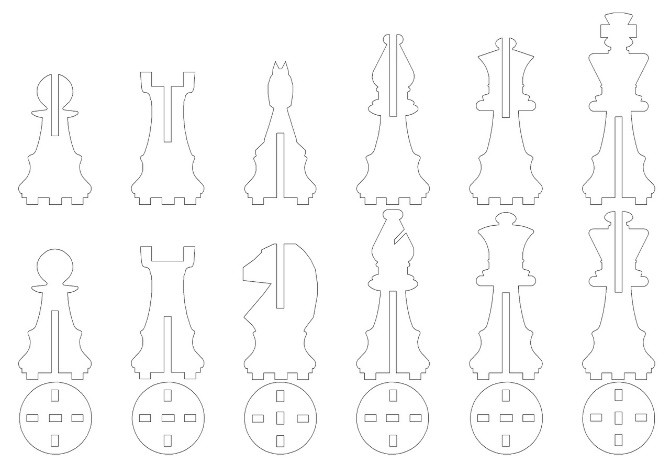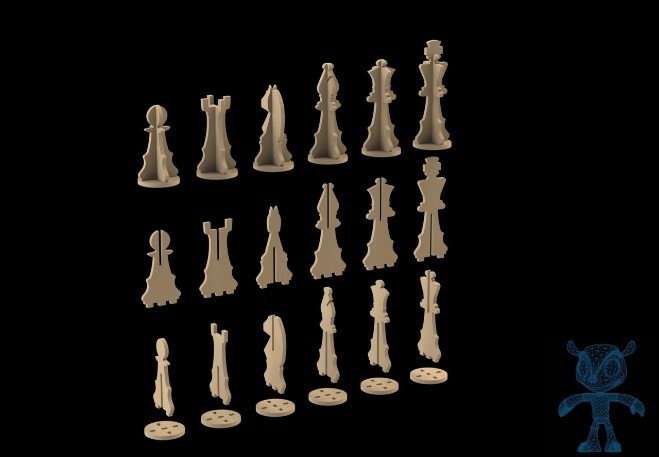 We use the design of the pieces from the Internet. We need to place the pieces as compactly as possible.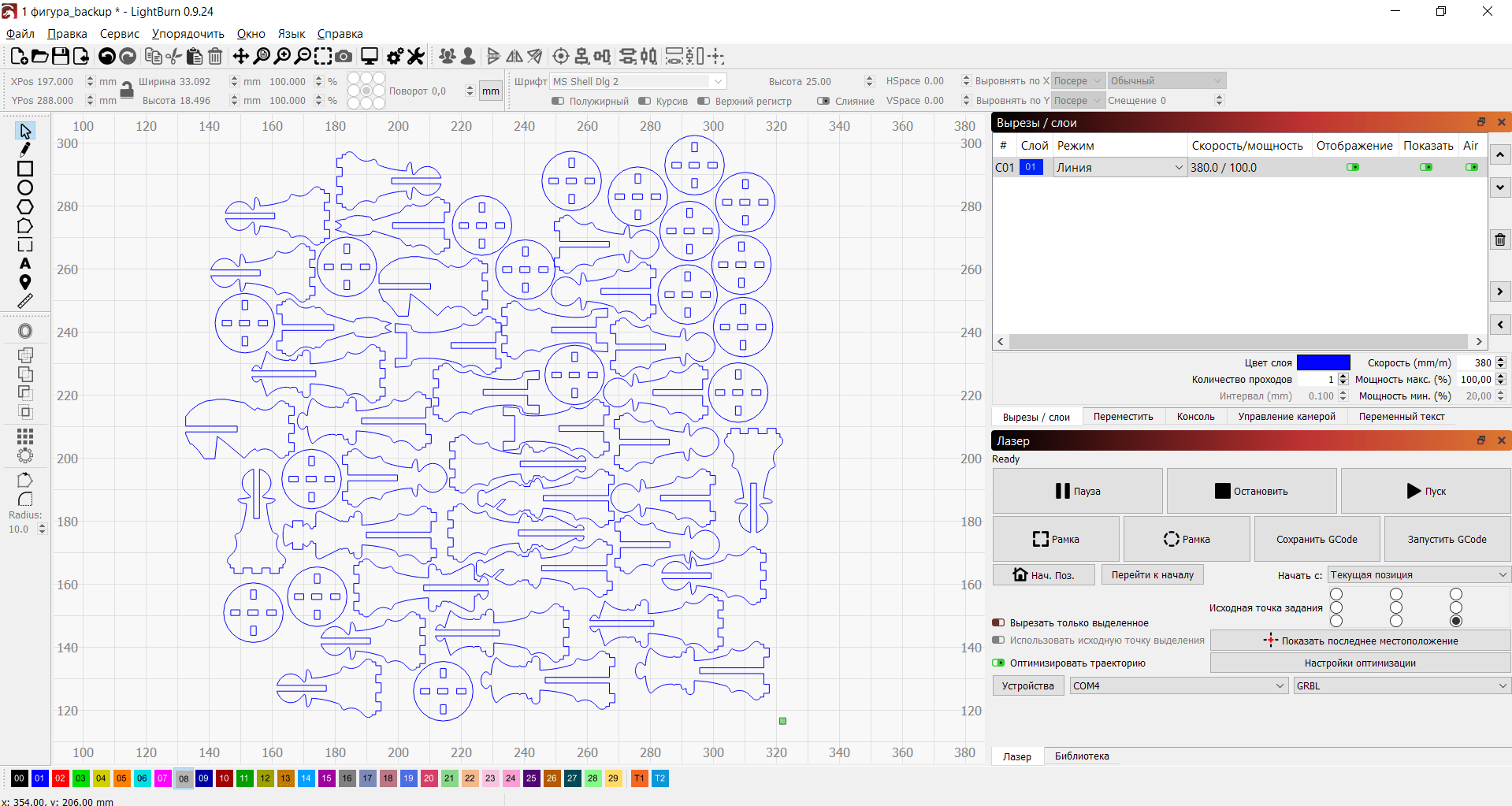 Step 2. A cutting (Parameters may vary)
Power 100
Speed 380 mm/min
We focus the laser beam onto the middle of the material thickness.
These parameters are the best fit for our machine. If you want to use them first check if they are optimal for your device.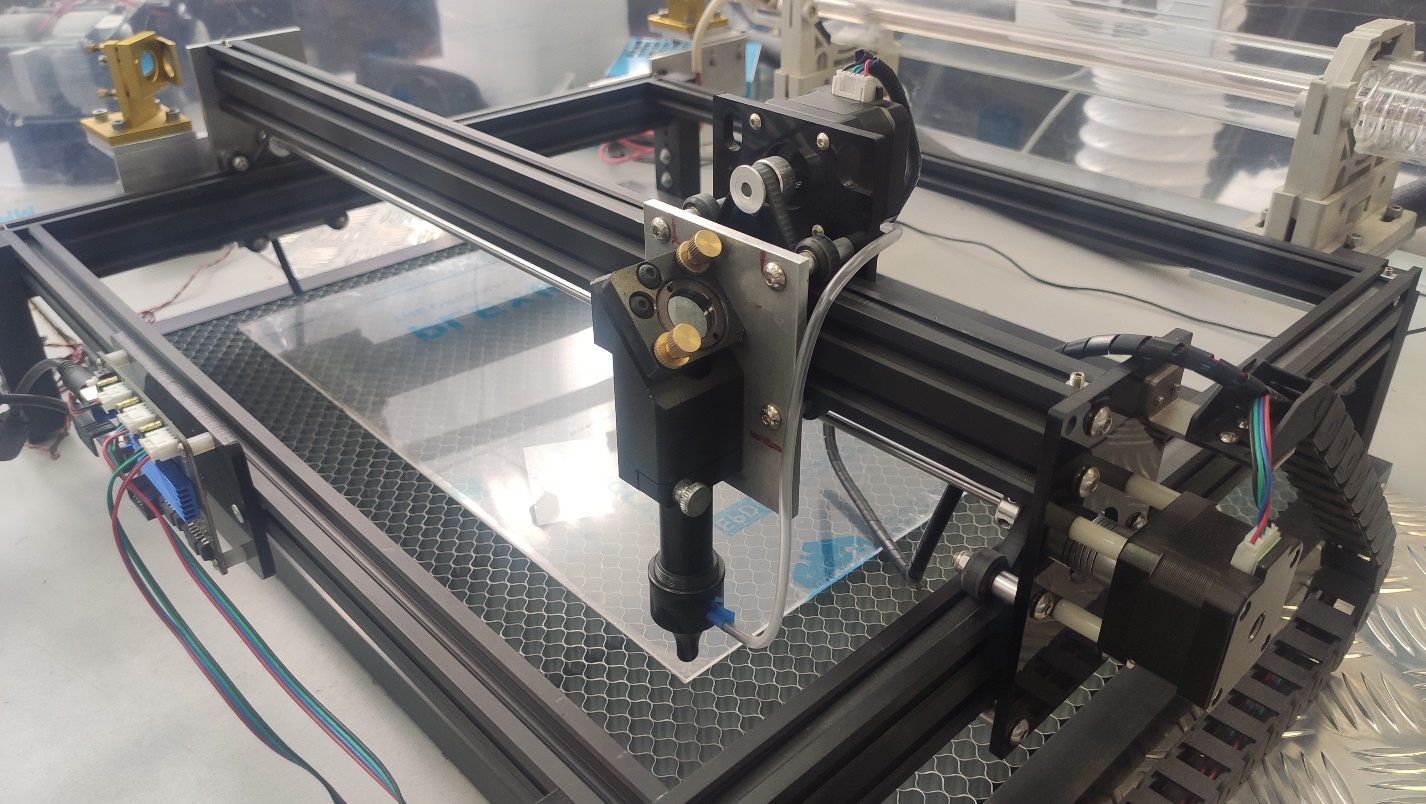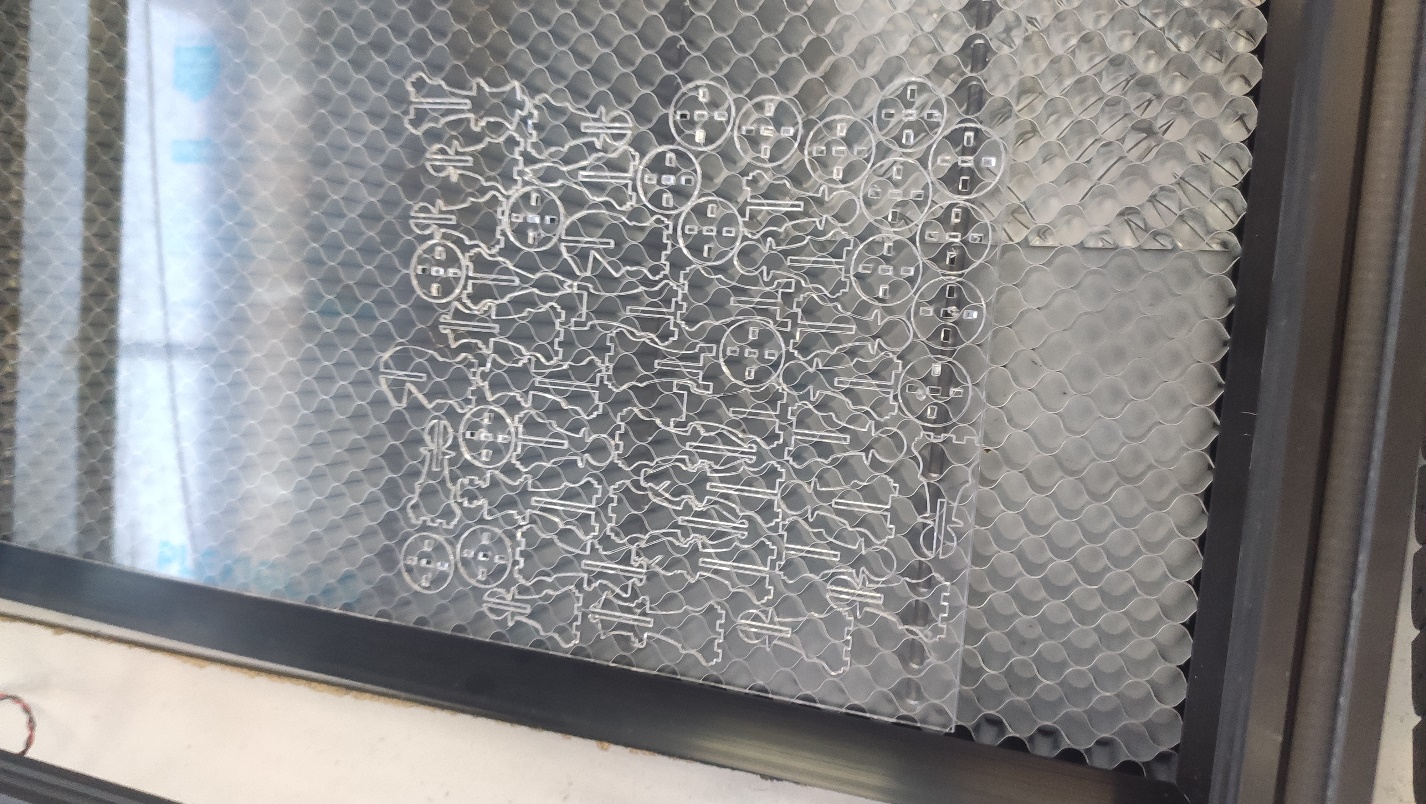 Then we cut 17 pieces for the opponent team and paint them black.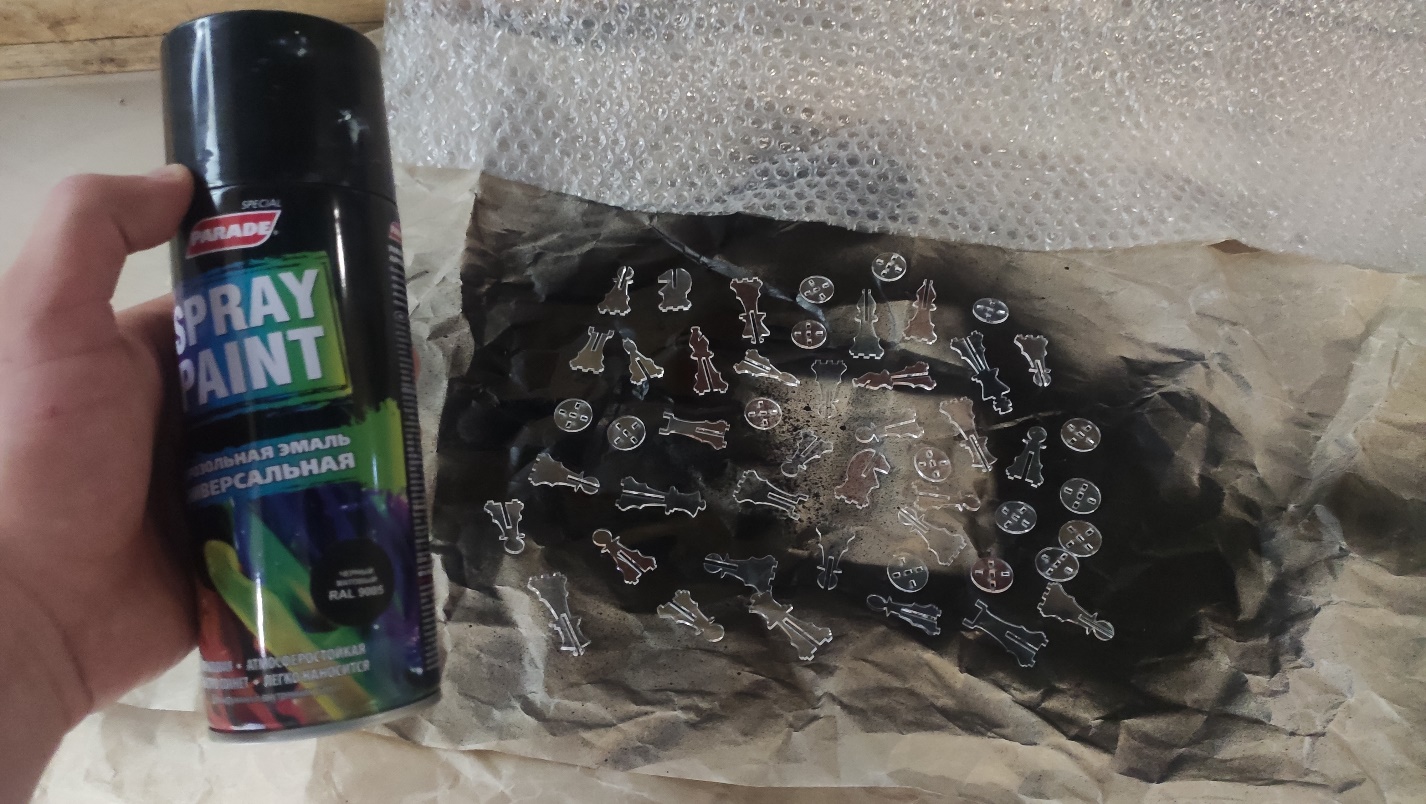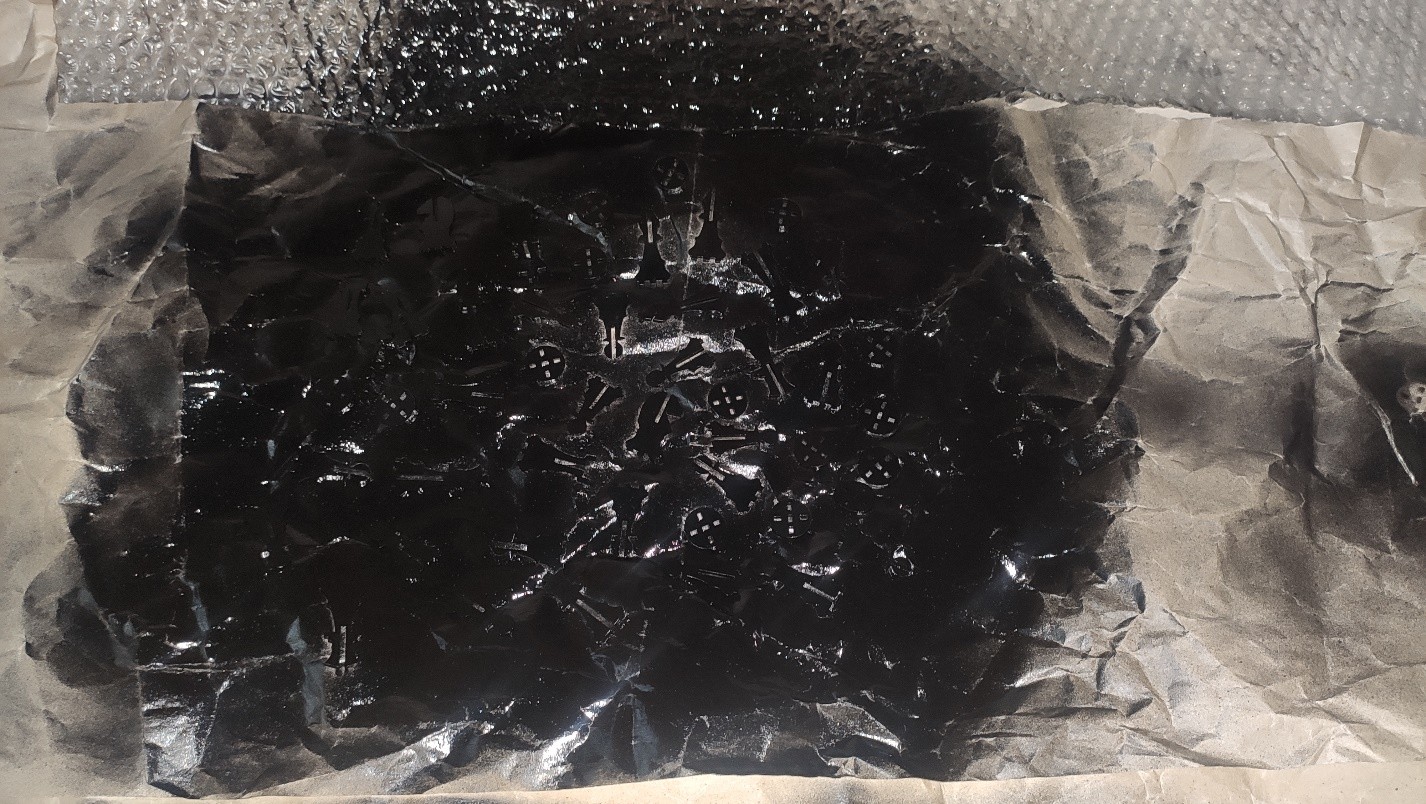 The pieces are ready. Now it's time for a chessboard.
We will use this pattern.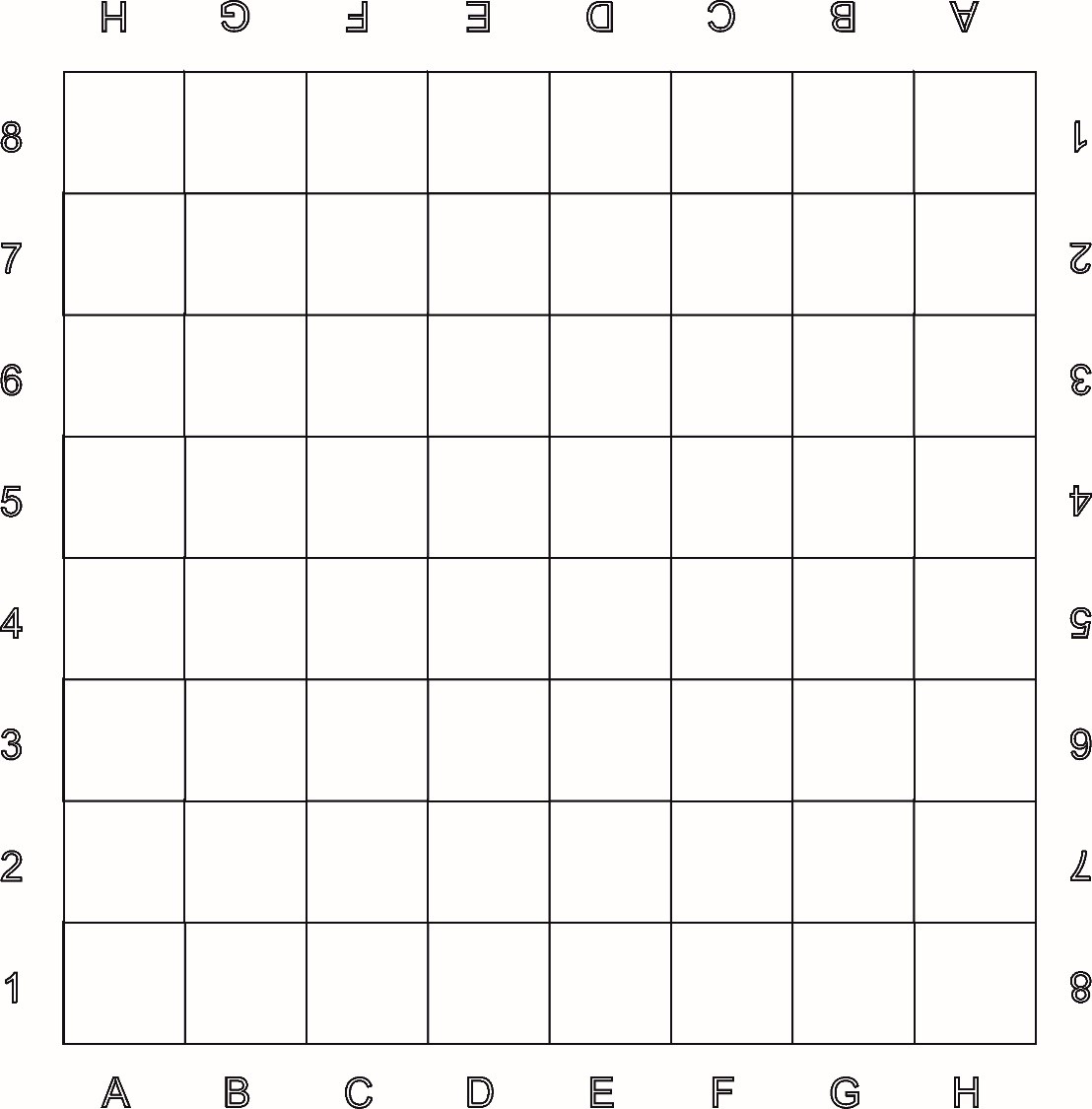 We work with LightBurn. To engrave white checkers we use the following parameters:
– Speed 10000 mm/min
– Power 20%
– Focus on the acrylic surface
– Line frequency 0,1mm
We place the acrylic in the machine and bring it into alignment. The task in the program is divided into three parts.
For the white checkers and coordinates symbols, we need a fill mode.
For lines a line mode.
To cut out the chessboard we need a cutting mode.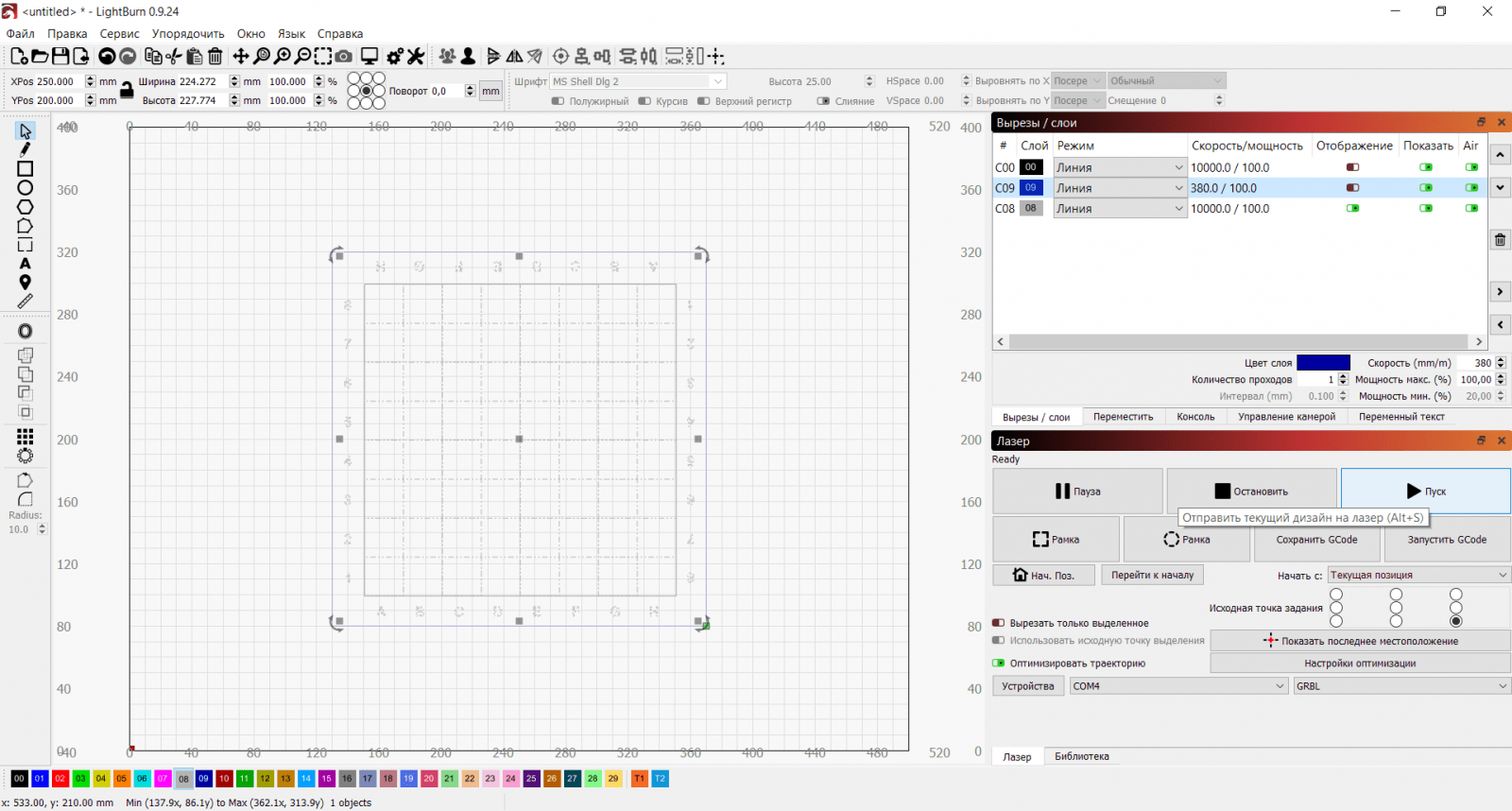 Now everything is ready and we can start engraving.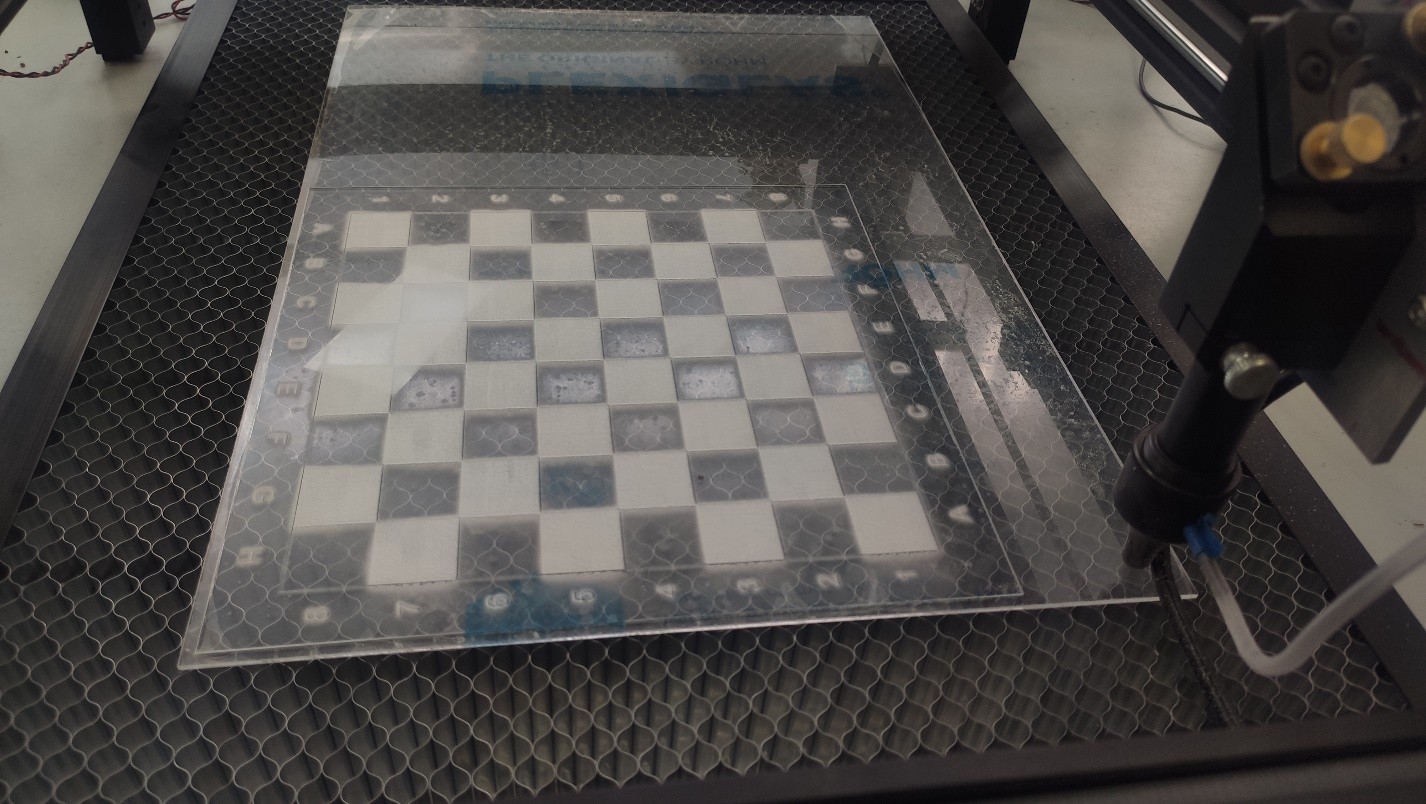 When the work is done it is necessary to brush all the items with soap water.
In the end, we have a full chess set.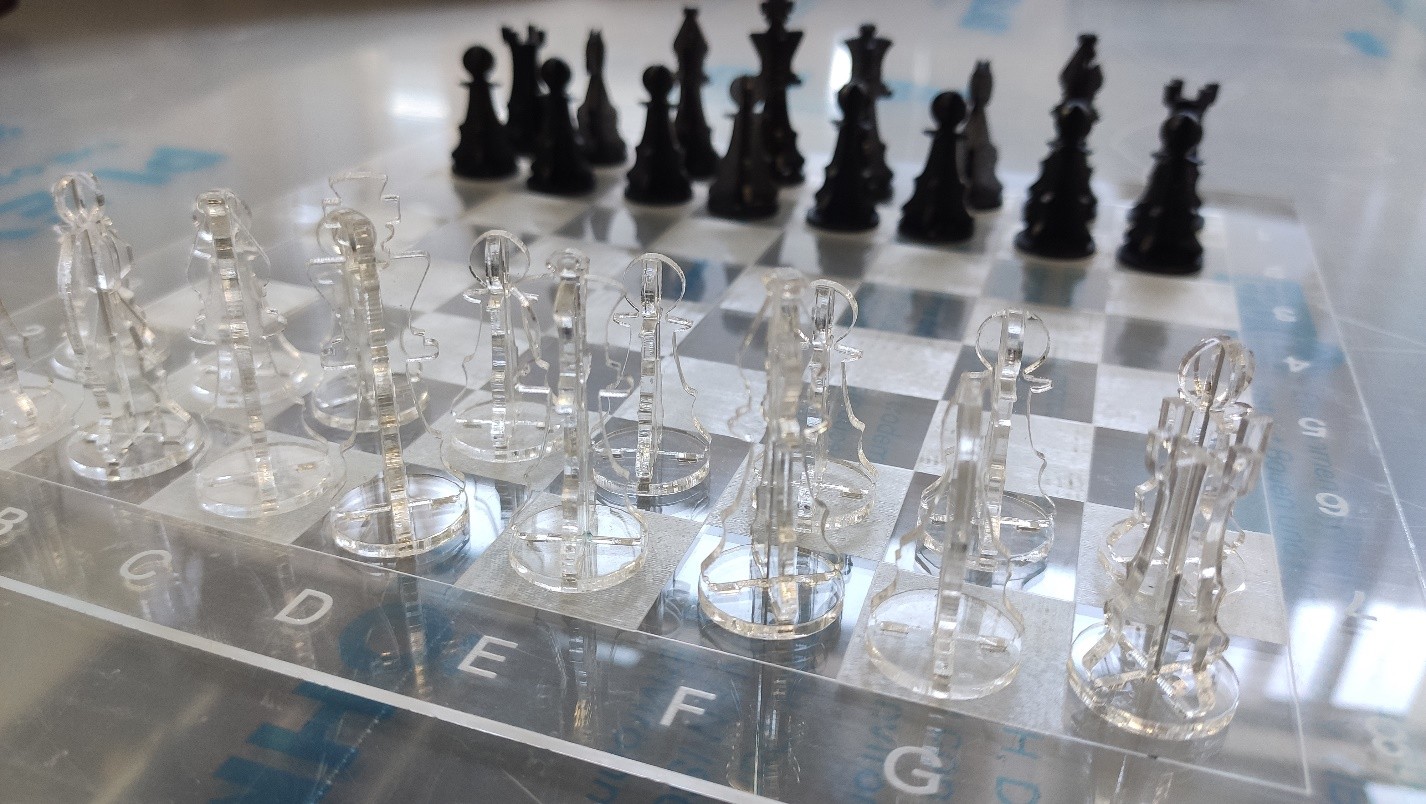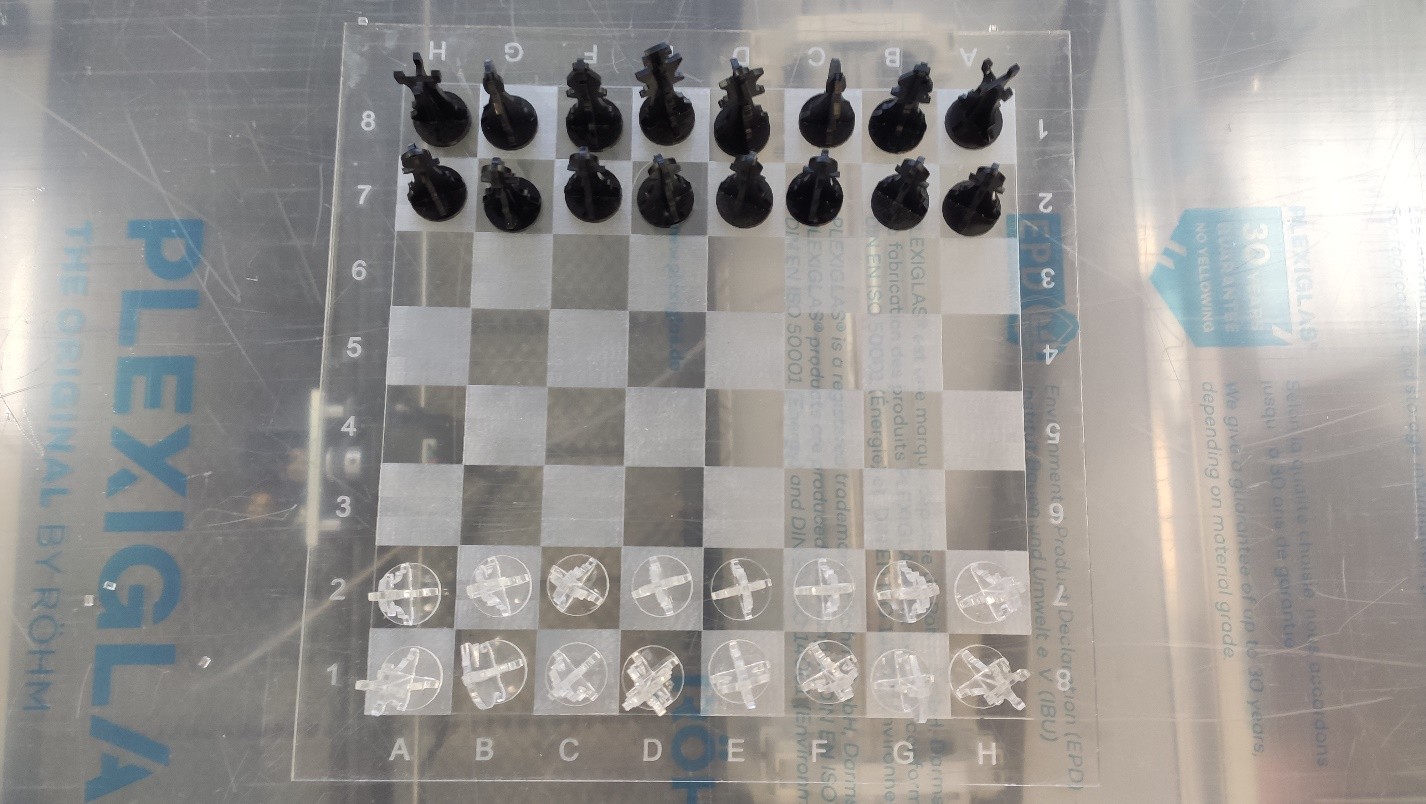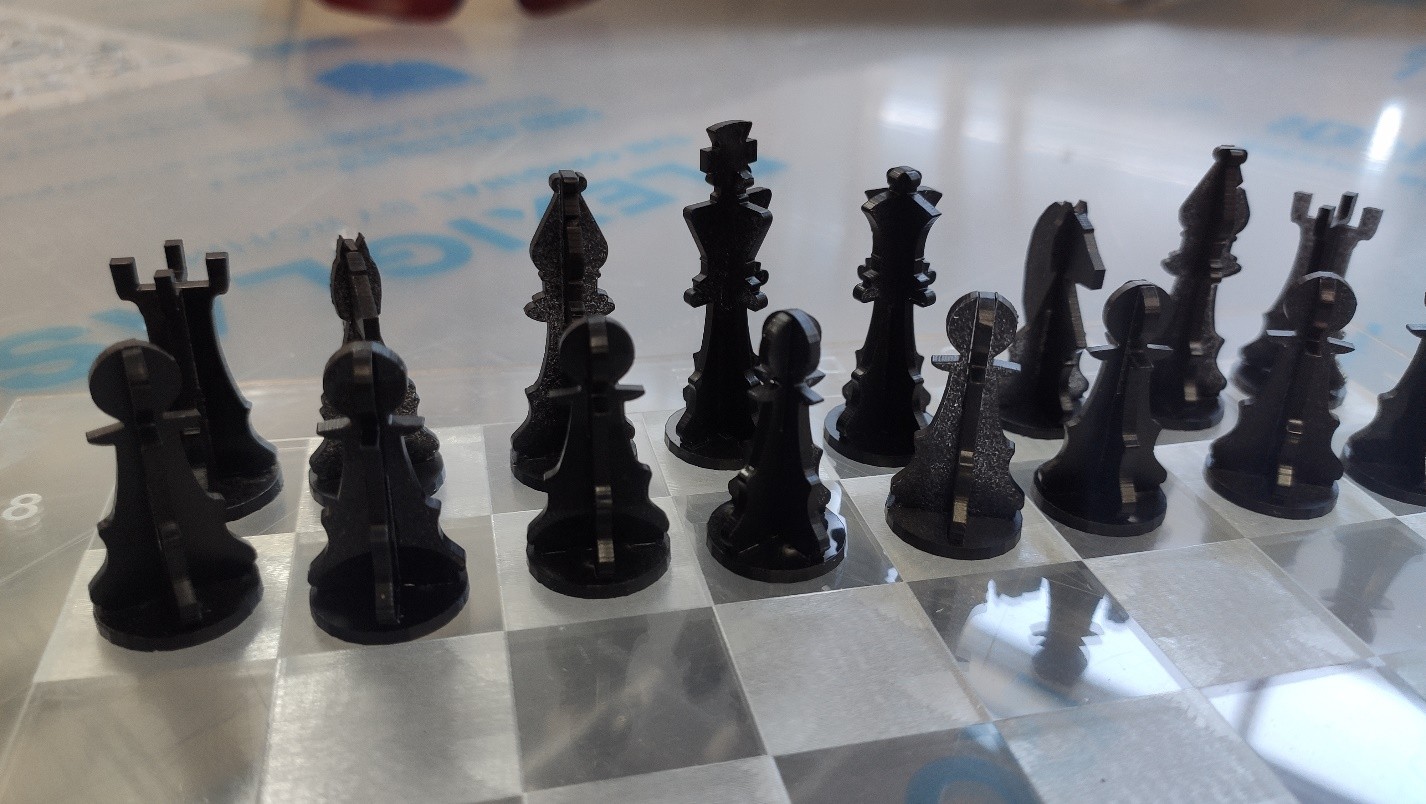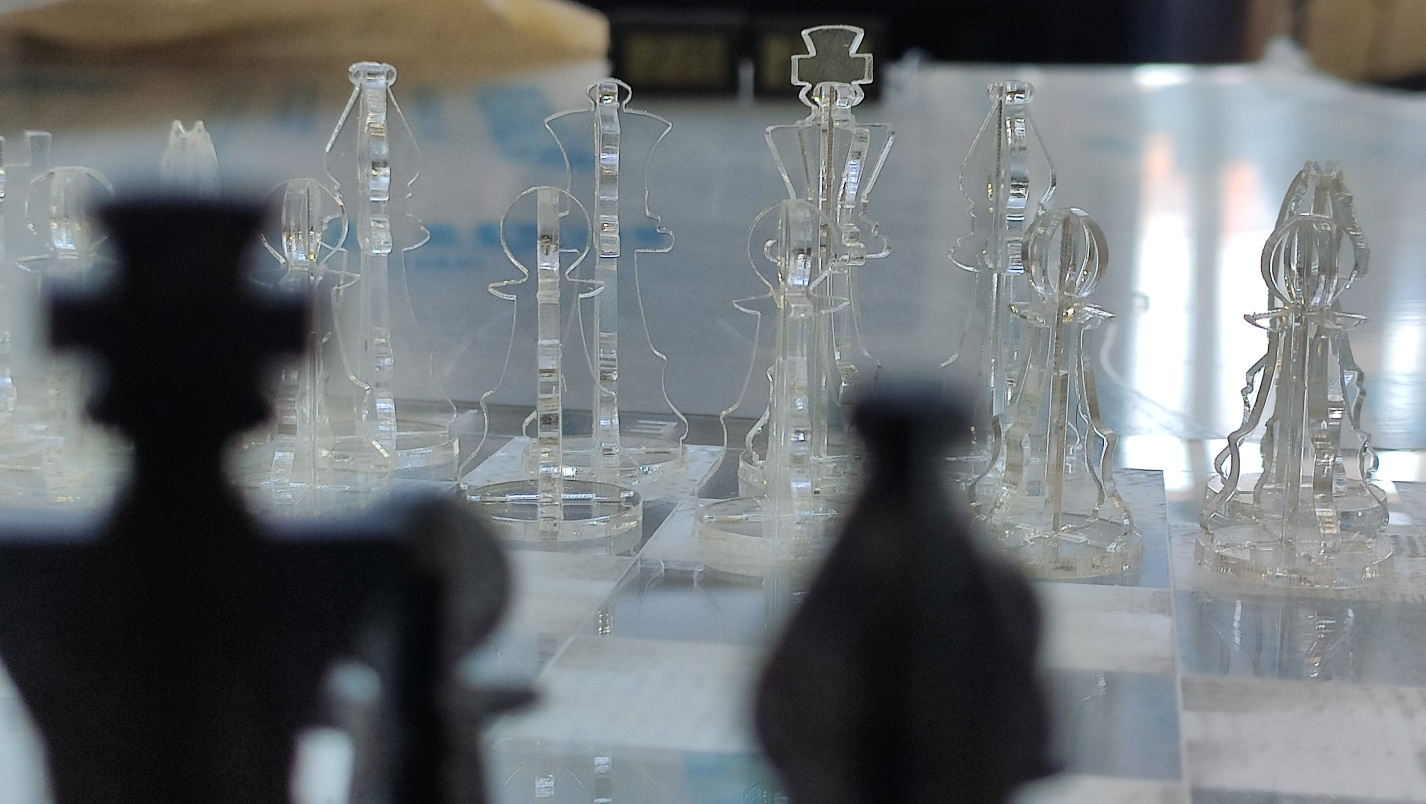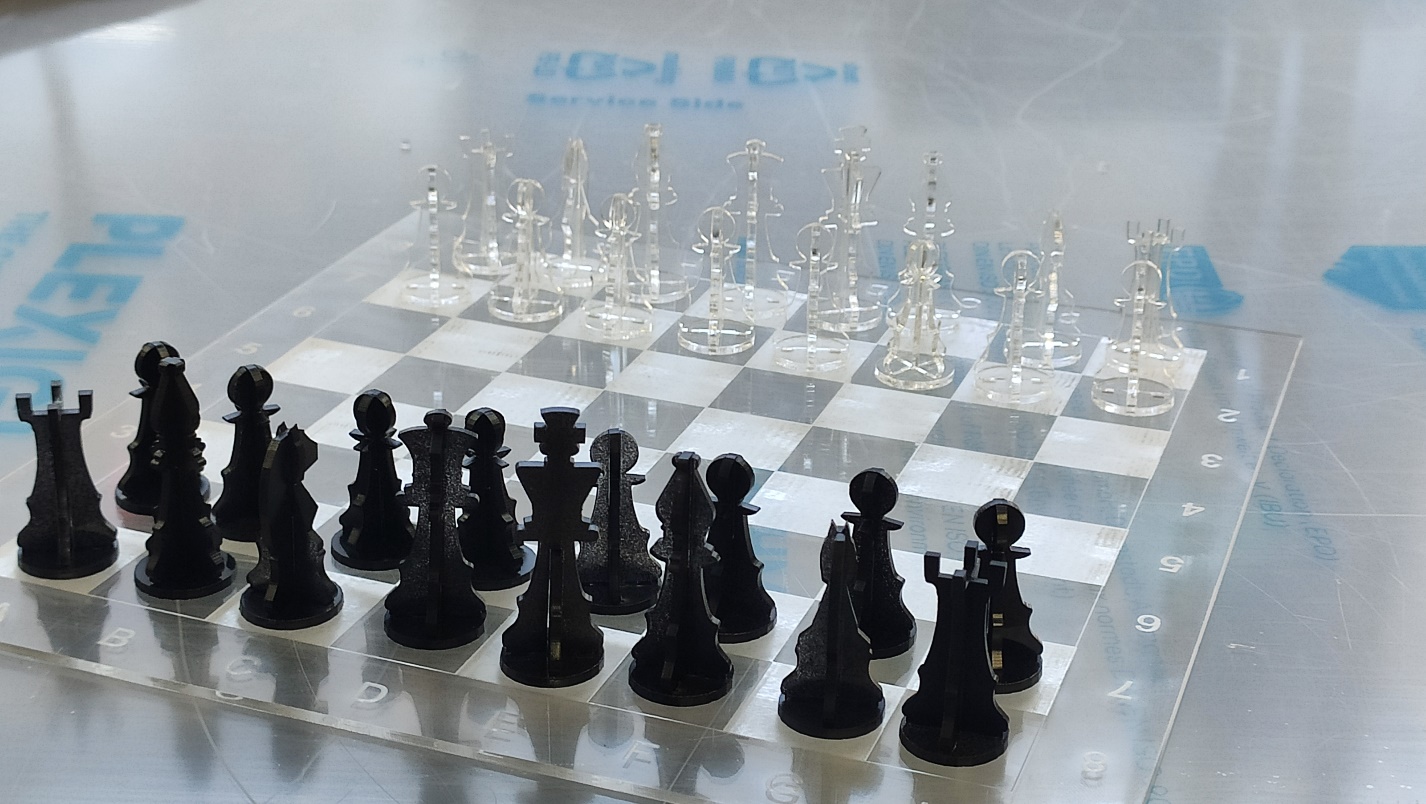 Download all necessary chess files (g-code, DXF) >>>
Watch our detailed video tutorial! How to make your own DIY acrylic chess.
Barnbarn vägrade ta hand om sin farfar – när han dog lärde han henne en läxa