All you need to know about lasers, laser machine,s and how to get started
Do you look forward to upgrading your 3D printer / CNC router or an engraving / cutting machine you have?
If so, please fill in the form, and we will help you with advanced solutions from Endurance.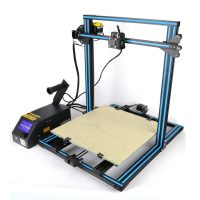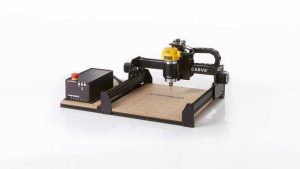 Everything about diode lasers and DIY engraving machines
In this article, we'd like to tell you about laser and laser engraver peculiarities. Many beginners ask about the differences between various lasers and how to choose a laser. We'll try to answer all these questions.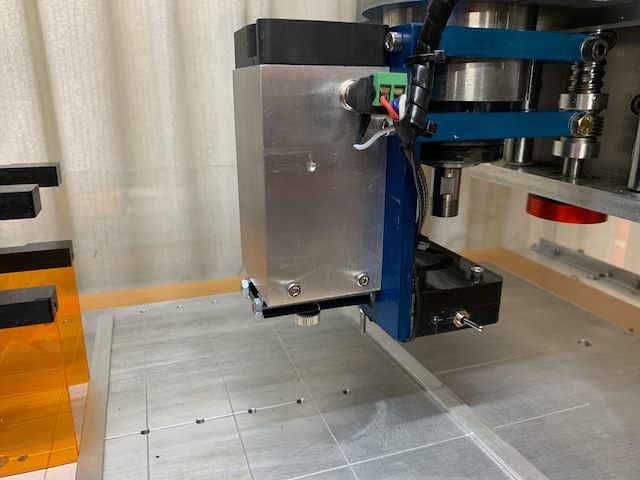 Equipment Choice!
Before buying engraving equipment you need to decide what materials you are going to engrave, and in what volumes.
If we are talking about industrial volumes it's better to buy powerful СО2 lasers or fiber-optic lasers. Fiber-optic lasers are expensive; CO2 lasers have become cheaper in the last few years, but are fragile. Both types of lasers generally require water cooling and will deteriorate if it's not provided.
If you are a hobbyist or operate a small workshop, and plan to output about 100-500 engraved items a month, solid-state diode lasers will do. Solid-state lasers are inexpensive and have few fragile parts, and you can buy more as demand increases.
This article focuses on solid-state lasers.
The Engraving Frame or Chassis
90% of the frames, or as we call them chasses for engravers, are made in China. A great many machines of this kind are sold on Alibaba or DHGate; the design is open source, so various vendors tend to release very similar products. The main difference is their firmware. The firmware determines what software you will have to install on your PC in order to operate the engraver; a PC can run multiple units at the same time, up to 3 or 4, and the software memory and CPU requirements are fairly low, so you will be able to repurpose an old desktop or laptop to operate your engraver(s). We have tested practically all the versions of the programs and firmware, such as GRBL, CNCC LaserAxe, ACAN, mDraw etc. These kinds of frames (or chasses) are generally called DIY, because in most cases they are sent to the customer in parts, and the customer will need to assemble them. Most vendors provide no instructions, but assembly videos are easy to find.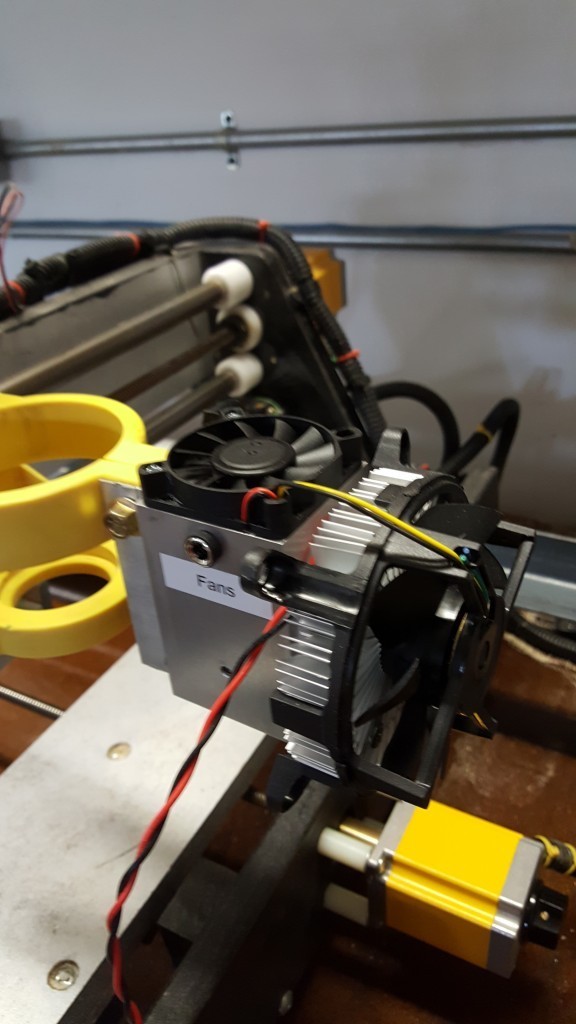 After our testing, we have come to prefer solutions that support the CNCC LaserAxe programs. This is peculiarity number one. Choosing a frame or chassis of the engraving table will determine what program you will work within the future.
In this article, we will not discuss each of these programs in detail. Endurance regularly publishes its overviews and tutorials on its website and posts video lessons on its Youtube channel.
The average cost of the chassis is about 100 – 300 dollars depending on size, material (acrylic+aluminum or wood+aluminum) and motor quality. Most chasses sell with a diode, but you will be able to find bare chassis on DHGate.
At the higher end of the frame market, there is the MakeBlock plotter XY 2.0 kit.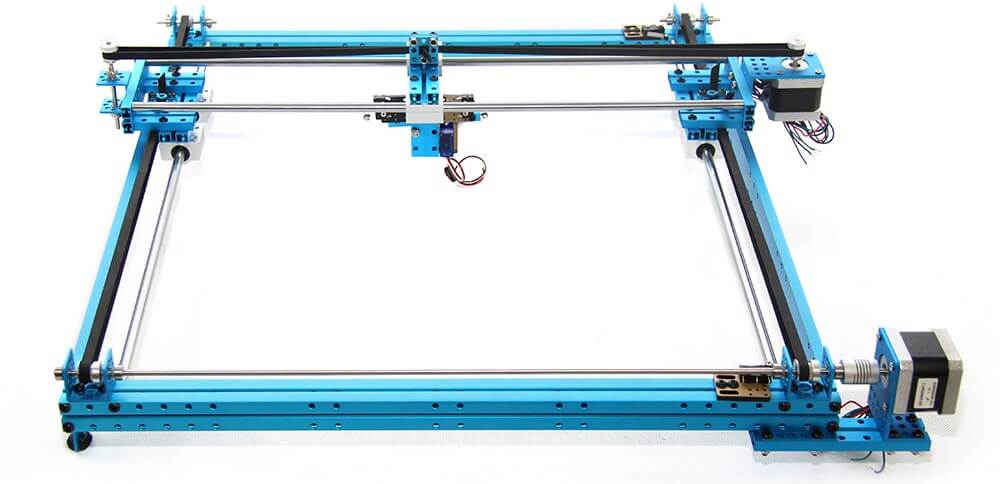 The MakeBlock is made in the US, and is a little more complicated to assemble, but has a wider area and will give better speed and repeatability. It will take a few hours to assemble it even with the help of as good a video like the one referenced below.
Remember, a miser pays twice. Don't buy on Ali from an unknown supplier for the sake of saving if you don't want to risk getting a product of dubious quality, to say nothing of the technical support, which can be in Chinese exclusively.
Choice of the Laser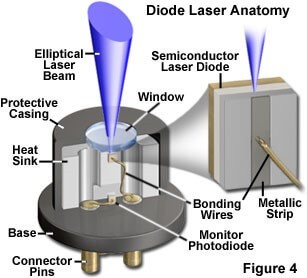 The laser is the heart of your engraver. If the electronic block is its brain – control – then the laser is the heart. The engraving quality and depth, the speed at which engraving can be done, your business' throughput –everything depends on the laser. Today the power of solid-state lasers varies from 0.1 W (100 mW) to 8 W (8000 W).
While more powerful solid-state diodes exist for special applications (such as oceanic fiber optic transmission) their power and cooling requirements make them impractical to operate from a moving frame.
A diode of this power consumes about 40-60W of electricity to generate 8W of optical output; the rest is wasted as heat – these lasers run hot. Therefore, a good diode laser will have:
A good cooling system, to ensure long diode life.
A reliable universal mounting system, so that the laser could be installed on any 3D printer or CNC machine;
A quality lens assembly. The lens is very important. It should collect the laser radiation in a beam so that the power could concentrate in a point 0.1 mm or less.
Reliable electronics. Laser diodes are constant-current devices, and their current usage changes with temperature; a poorly calibrated laser control board will either starve your diode, resulting in low output, or overfeed it resulting in dramatically shortened life and quick degradation. Degradation usually occurs either from overheating or from poor powering, which causes a voltage jump and eventually diode "death."
A quality diode. There are many suppliers of low-quality diodes on the market, so beware of imitations.
Workpiece ventilation. Still air on the burn point has a chance of causing a fire if wood or some plastics are being engraved; in addition, smoke and particles that are not blown away will absorb light and reduce the laser's effectiveness.
A high-quality laser is rare. There are few suppliers of really good lasers.
90% of the lasers we have tested or bought on Aliexpress are counterfeits. They are not what they are claimed to be.
Mating Laser and Frame
Here lies another important nuance. Not each laser can be mounted on any frame. The important thing is how the electronics of the frame and the driver electronics will interact. For example, some boards on engravers, such as the Makeblock, do not support lasers with the power output over 5 W. In general, laser diodes are not electrically efficient, so to power a 2W laser at 12V you will need 1-2 A, for a 3.5W laser will consume 2-3 A, a 5.6 W laser — 3-4 A, and for an 8W laser you will generally need 5A or more. A properly constructed laser module will make arrangements for being able to use its own power supply, as an alternative to sharing one with the frame.
Lasers for Grayscale
This is one more nuance. Not all Chinese lasers can engrave halftones. To make it possible the laser driver should have PWM. PWM makes it possible to change the laser power. High-power diode lasers should have 3 wires. Two "+" and one "-" for the power and the third for the PWM control. This is an indication that the laser can operate on a separate power supply from the frames.
Many Chinese lasers do not have PWM and switch the entire module on and off.
Grayscale Engraving Program
Selecting the right combination of a laser, program, and electronics (firmware) for Grayscale is one more nuance of the engraving technology.
To engrave halftones your laser should have PWM, and the program should support engraving raster images (vector graphics generally do not lend themselves well to halftones).
Now we'd like to explain why the vector or G-code cannot engrave halftones.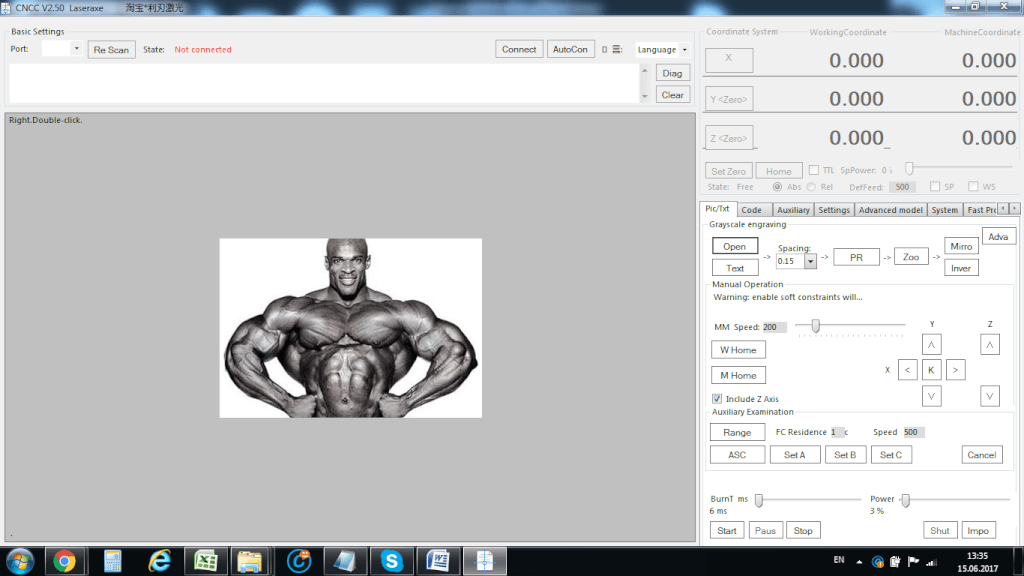 In vector graphics, usually, the laser power is set only once and is not adjusted in the engraving process.
In the raster format, each pixel is given a darkness value which is calculated to map to the laser's PWM output.
How to convert a raster into a vector and how to engrave halftones we have already described in detail on: https://endurancelasers.com/laser-engraving-of-halftones-how-to-print-beautiful-photos/
This primer should cover the basics of choosing a laser module and frame that will suit your engraving needs.
If you have any questions contact us, we'll be happy to answer!
Multi-level testing system.
Industrial components.
The guaranteed duration of the continuous operation ~48-72 hours.

True continuous power output
Our products have the rated power output as advertised – unlike Chinese analogues.
Can be turned on and off with 3.5-24V.
Variable power output.
Universal and compatible mount.
Compatible with most 3D printers and CNC machines.
Do not like the laser?
Simply return within 30 days and get a full refund.
Why do our customers buy
lasers
and engraving machines from Endurance?
We assist and give advice by Phone / Email / Facebook messenger / Telegram / Whatsapp / Viber.
We help to install and tune the laser. We offer qualified after-sales support.
We ship everything you need in one parcel to get started.
We ship all units within 4-24 hours. DHL express delivery allows you to get the package in 3-5 days.
All our lasers are tested and could work up to 10000 hours.
Do you have an old model? Upgrade your unit with more powerful one.