In this post, I would like to tell you about laser beam quality for NICHIA 445nm NUBM44 / NUBM47 laser diode.
We will measure the size and proportions of an emitting spot and a divergence of a laser beam.
Range from the laser to the surface: 95 mm
Range from the emitting spot to the surface: 100 mm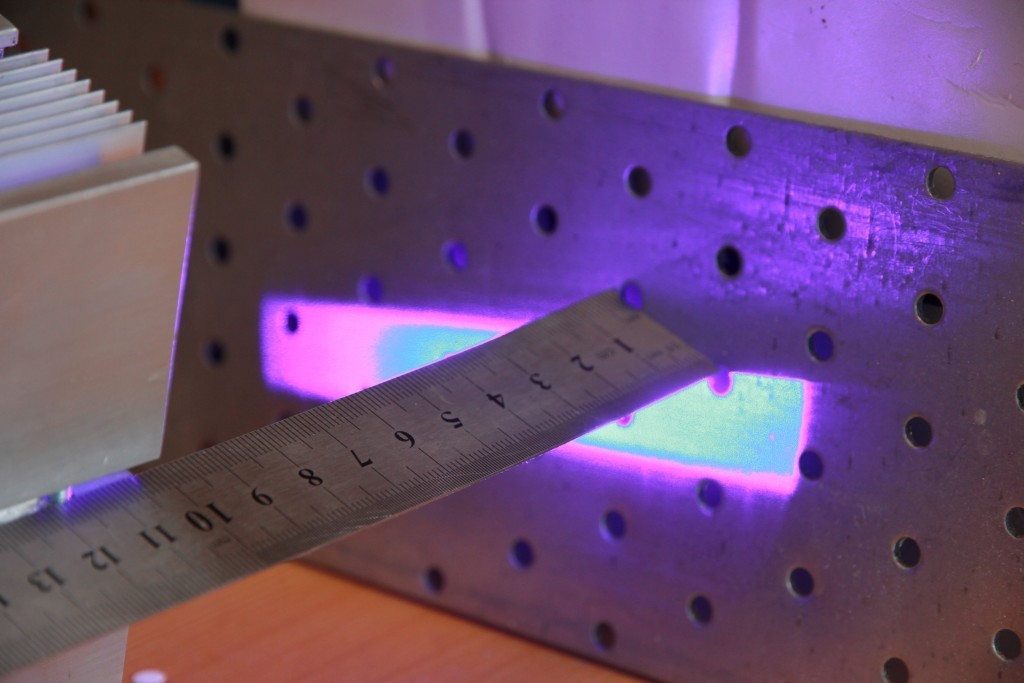 Laser beam horizontal value: 115 mm
Laser beam vertical value: 17 mm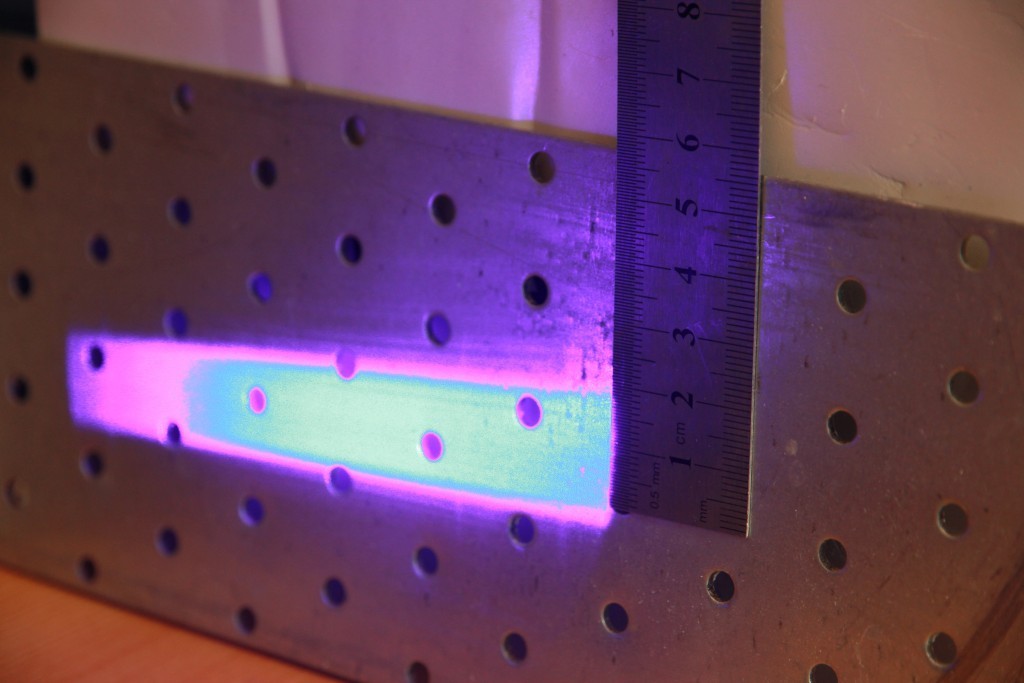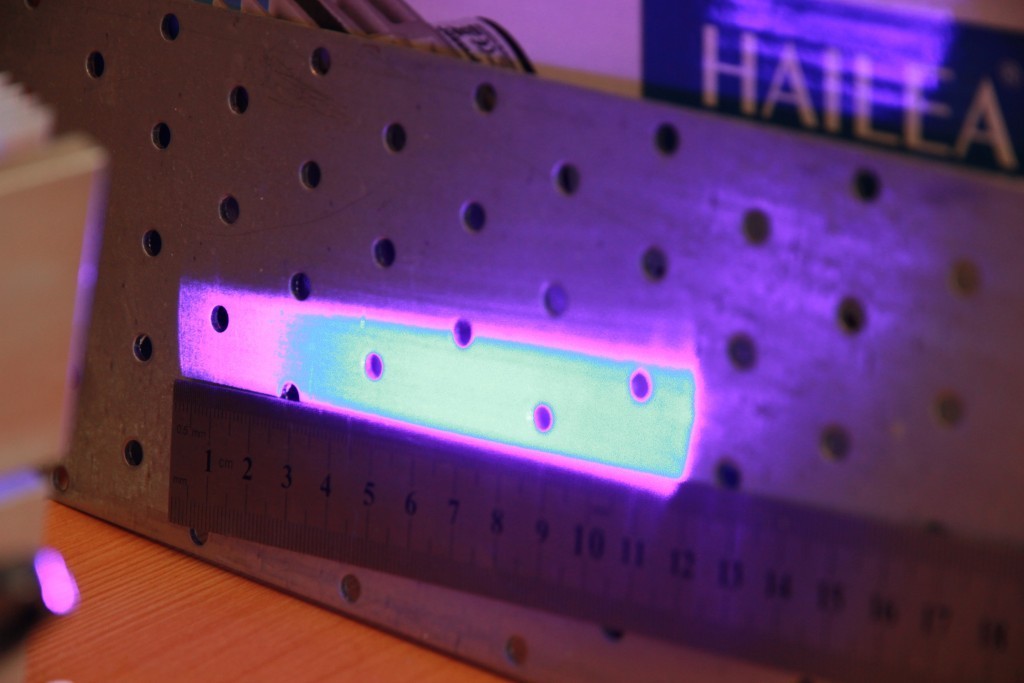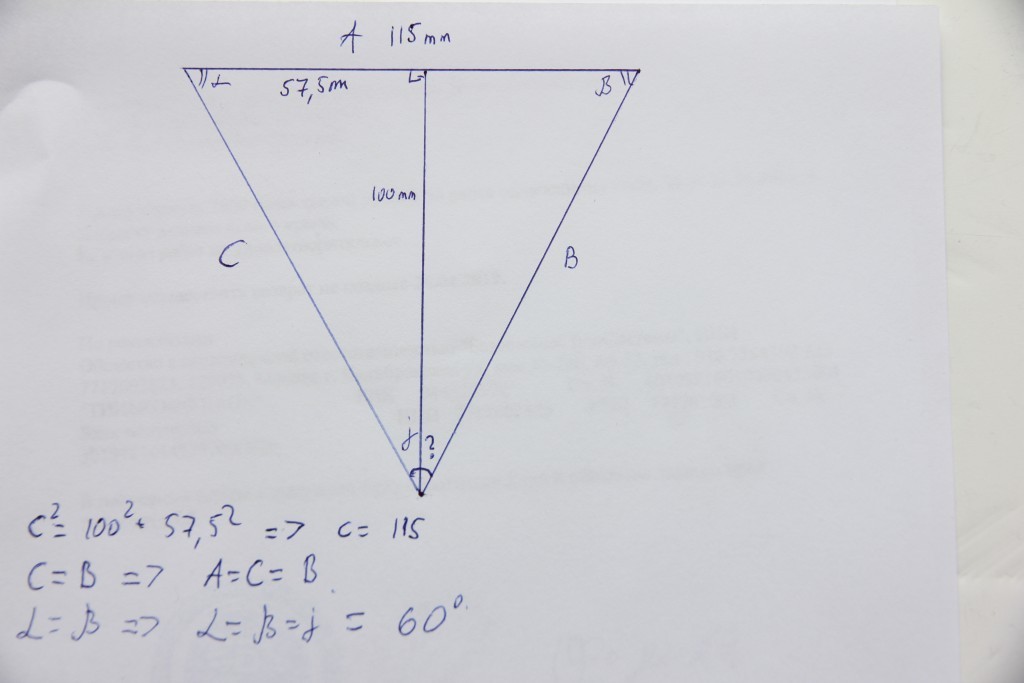 Proportion horizontal / vertical = 6.75
Divergence: 60 degree
If you have questions, comments, please post them below!