Testing of a different types of white PLA plastics.
Selecting the best PLA plastics for laser engraving using 1064 nm 10 watt Endurance DPSS laser attachment.
TOP SALES! The best laser head for your 3D printer / CNC machine / engraving frame.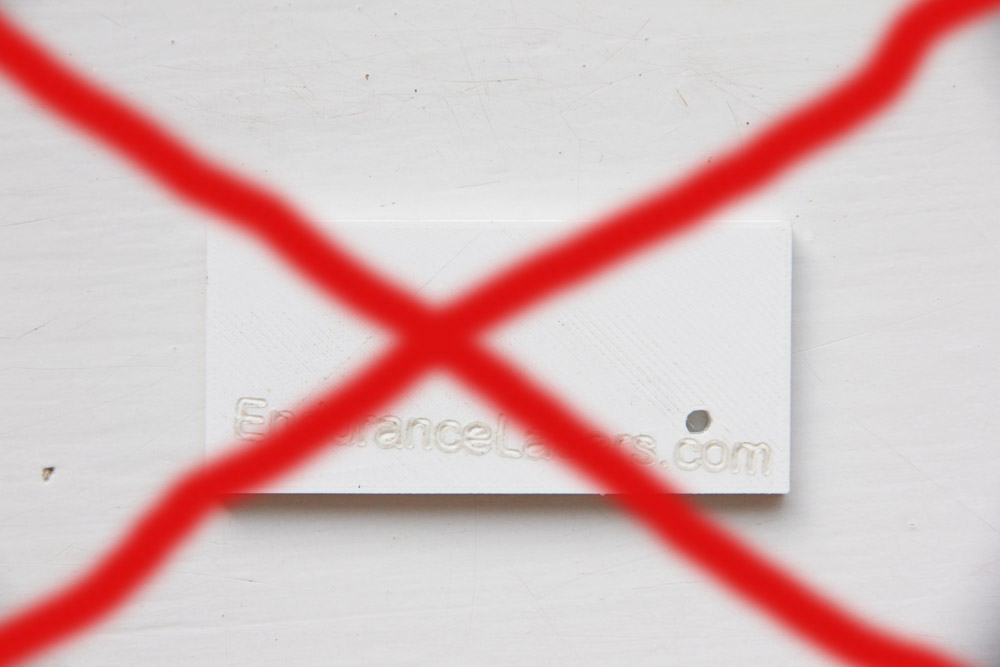 Live demo PLA plastics test in Endurance laser lab
Equipment
An Eleksmaker 20*20 cm frame
10 watt DPSS laser module 1064 nm
For more information on the material please see:
About eSun
About Arianeplast
About ColorFabb PLA plastic
https://colorfabb.com/laser-marking-pla

Laser Marking PLA contains a laser-sensitive additive optimized to work within a 980-1064 nm wavelength. The material has been tested successfully with a Nd:YAG- and fiberlasers. Laser marking PLA will not work with CO2 lasers.
Laser Marking PLA is available in a light grey color to start with, close to RAL9018 but not an exact match.
Laser marking has various advantageous over conventional marking technologies.
1. Markings are permanent, waterproof, wear and heat resistant, lightfast and resistant to chemicals.
2. Flexibility in marking design.
3. No pre or post-treatment required.
Got a question? Ask our experts and we will help you!