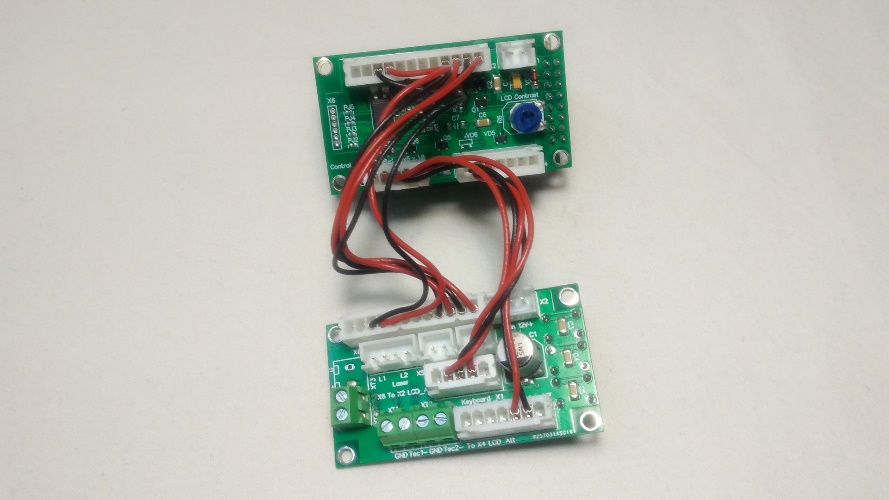 Universal temperature controller Endurance Lasers Consists of a controller board, a display board, a board with control buttons and connectors for connection.
Display: 38×16 mm. 2 lines by 8 characters
Number of managed lines: 2
Each line is connected to its own temperature sensor, based on the readings of which the operation of the laser and the cooling system is controlled. Also, for additional control, it is possible to connect a sensor based on the principle of closing / opening a contact (for example, a water level sensor when using a water cooling system).
Data sheet
Adjustable settings: Turn on/off temperature of the cooling system, turn off the laser when overheated, turn on the laser after cooling down.
Maximum cooling system voltage: 12V
Maximum current of the cooling system: 10 A
Measuring temperature range: -50 to 100 °C
Consumed voltage: 12V
Controller board size with display: 58x32x31mm
Control board size (excluding button height): 58x32x14mm
Total weight: 70g
Endurance Lasers Universal Temperature Controller Connectors (pinout)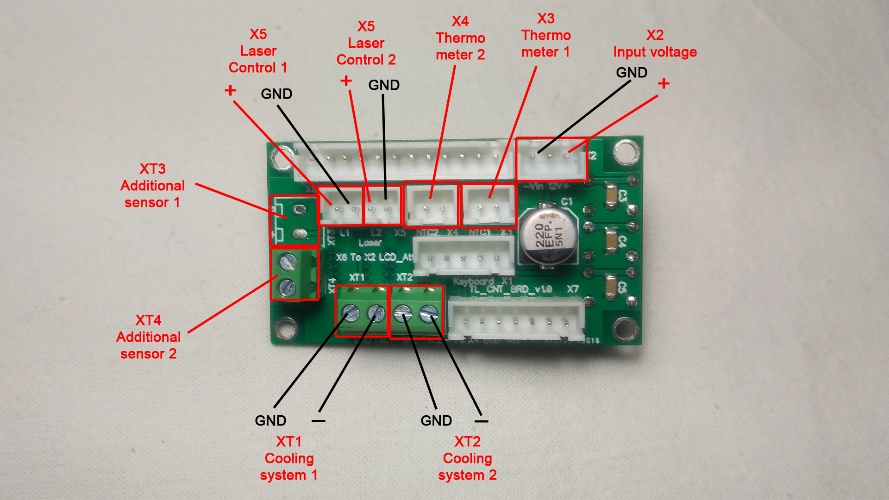 The cooling system is connected to the temperature controller through the "negative" wire.