Endurance just finished all tests for 8.5W+ and 10W laser.
8.5W+ diode laser
In 8.5W+ laser we have upgraded some electronic components that allowed us to feed the diode laser itself with higher current and more amperage.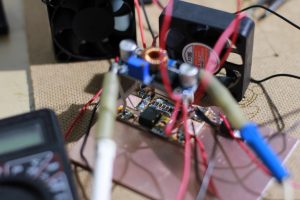 Pure power consumption of the laser module is 12V and 3.7Amps. However we recommend to use 6-7 amps and 12V output power supply since other electronic components, stepper motors and other devices consumes power as well and if you run only 12V and 5amps power supply on your engraving machine, it means that the power supply will work on a maximum capacity and may burn.
All users of Endurance 8W laser may ask for an upgrade. Just email me: [email protected]
Special deal for 8.5W+ is available – 10% off and free shipment if you place an order before 18-th of March.
Save: 100$ today
10W Endurance diode laser
We just completed all necessary tests for 10W laser.
In this model we are going to use more powerful diode NUBM47 instead of NUBM44.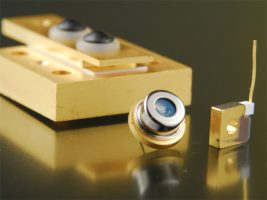 DC/DC XL4005 will be replaced with another DC/DC converter that has 10amps power output. LM338 will be replaced with LD1083 or LT1083.
New aluminum housing will be designed specially for this type of laser.
Running 10W on a full power will be only possible in impulse mode.
By reducing current on a DC/DC converter it would be possible to slow a laser diode to 8 or 8.5W+ and then continuous operation will be possible.
Impulse (frequency) modulator (generator) will be added or the laser will be able to operate using TTL signals.
TEC cooling device will be added as optional.
Some ideas what is TTL is
Most likely it will be 2 separate modules:
– a laser diode with cooling
– laser driver
Pure power consumption of the laser module is 12V and 4.2Amps therefore we recommend to use 12V and 7-8 amps power supply when you run this module.
Also be aware that you need to check your controller board if that has necessary power output otherwise you would need Endurance MO1 PCB.
Got a question? Ask our experts and we will help you!
If you have any questions or concerns, please share with us!