Do you look forward to upgrading your 3D printer / CNC router or an engraving / cutting machine you have?
If so, please fill in the form, and we will help you with advanced solutions from Endurance.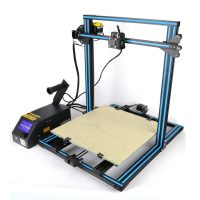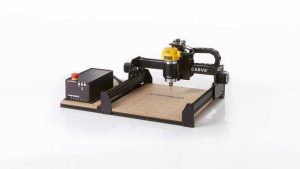 Video live experiments from Endurance
Fitting a Laser to my Home Built CNC Router (A real story by Graham Ham)
A lot of people follow Endurance's production news and are excited when we share our results.
So, today is a good day to tell you about our accomplishments.
The good news is that we are about to test our new 8W (8000 mW) diode laser. It will be the most powerful diode laser from Endurance (and we are still working on a 10W solid-state laser).
Just a quick reminder: we make powerful diode laser accessories for 3D printers and CNC machines.
We did not believe that it would be possible.
Some time ago we did not believe we could laser engrave on aluminum; we knew that only powerful 80W+ CO2 lasers could do that.
Then we decided to make an experiment: we painted a piece of aluminum and tried to engrave it.
And got an amazing result…
Many DIY suppliers and manufacturers of diode lasers say that their lasers cannot engrave on metal, for some reasons our lasers can.
We used a DIY machine for that. By the way, if you purchase them from Ali, you will need a video tutorial to assemble it. Perhaps, you will like ours
Or if you need to assemble a MakeBlock 2.0 XY plotter you are also welcome to watch this guidance
Another useful application of your 3D printer or CNC mill
I know that a lot of makers like to create their own PCB at home. About a year ago we made a video showing how to make a PCB just using a laser, a film, and a water solution of FeCl3.
But we still wanted to give a better tool and finally, we created a 5.6W laser and installed it on a Neje engraving machine (it's a good mount machine). And it appeared that with a help of a 5.6W diode laser you can do laser soldering. So it is quite easy, just press the button, wait for a 1-2 sec and it is ready.
And one more good experiment we made
We receive a lot of requests asking if diode lasers can be useful for companies that are selling something and would like to put their stickers on their product.
We know that people prefer to use self-adhesive labels.
We had no idea how many different self-adhesive films are being sold worldwide, but we chose some shiny stickers (something like a self-adhesive foil) for marking something
We feared that the laser power would not be enough to cut through the foil as all the light power would be reflected.
Also, it was important to make sure that the laser beam cut only the foil and did not damage the paper, to which the foil was glued.
We are happy to share our knowledge and experience with makers, hobbyists, and 3D printing community.
Video available upon request. Just email to [email protected] or text: 12393020053 [whatsapp, viber, telegram, wechat]
Enjoyed the video on our YouTube channel? Like what we do?
Subscribe on our Youtube channel and do not miss our news and guidance.

If you are not able to watch our video – let us know. All video are free for Endurance customers. We have more than 500 video guidance and tutorials.
Multi-level testing system.
Industrial components.
The guaranteed duration of the continuous operation ~48-72 hours.

True continuous power output
Our products have the rated power output as advertised – unlike Chinese analogues.
Can be turned on and off with 3.5-24V.
Variable power output.
Universal and compatible mount.
Compatible with most 3D printers and CNC machines.
Do not like the laser?
Simply return within 30 days and get a full refund.
Why do our customers buy
lasers
and engraving machines from Endurance?
We assist and give advice by Phone / Email / Facebook messenger / Telegram / Whatsapp / Viber.
We help to install and tune the laser. We offer qualified after-sales support.
We ship everything you need in one parcel to get started.
We ship all units within 4-24 hours. DHL express delivery allows you to get the package in 3-5 days.
All our lasers are tested and could work up to 10000 hours.
Do you have an old model? Upgrade your unit with more powerful one.