Creality Ender-5
Short specifications
FDM(Fused Deposition Modeling)
220х220х300 printing size
80 mm / s
1.75mm ABS, PLA, PVA, Hips, Nylon, PC, Flex, Petg, Rubber, SBS, PP
Hotbed 260 ℃
1 Nozzle 0.4mm, max 260℃
Additional information
| | |
| --- | --- |
| Type 3d printer | Home |
| Brand | Creality 3D |
| Technology | Fused Deposition Modeling (FDM / FFF) |
| Сountry | China |
| Site | |
| Filament diameter | 1.75 |
| Material | ABS, PLA, PVA, Hips, Nylon, PC, Flex, Petg, Rubber, SBS, PP |
| Speed | 80 mm / s |
| Nozzle quantity | 1 |
| Nozzle Diameter | 1.75 |
| Nozzle Temperature | 260 |
| Area Size | 220х220х300 |
| Bed | Heated |
| Hotbed Temperature | 100 |
| File Format | 3MF, STL, OBJ, GCODE |
| Work | USB, Card Reader |
| Addittional | LCD Screen, USB, Card Reader |
Description
Super Deals!! 40% Discount on all lasers.
Creality Ender 5: A Complete Guide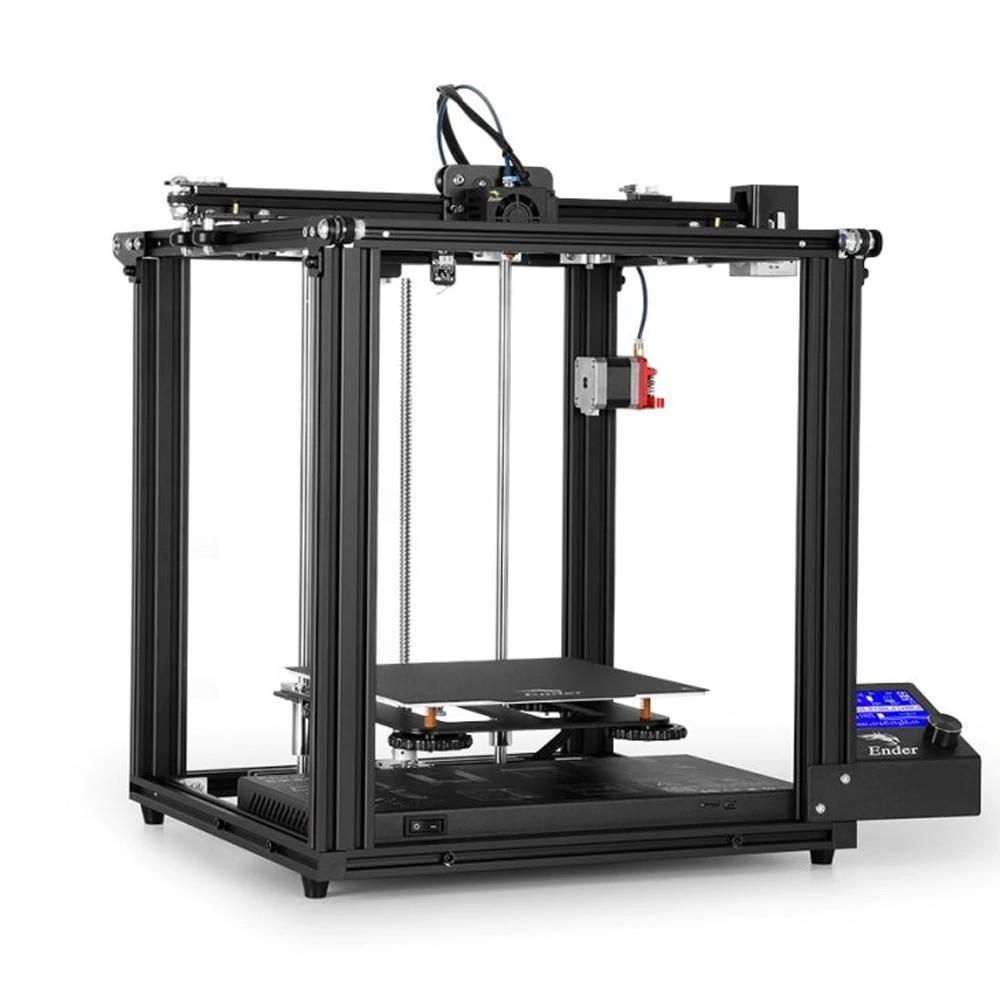 Creality Ender 5 is a 3D printer designed with both beginners and experienced users in mind, and it can handle a wide range of printing projects. Whether you are looking to create prototypes, models, or even finished products, the Ender 5 is up for the task!
Key Features of Ender 5
The first feature on our list is the printer's large build volume. The Ender-series printers have one of the largest build volumes in their class, making them perfect for larger projects.
Another great feature is ease of use. It comes with everything you need to get started.
The third feature is its high-quality prints. The Ender 5 use an all-metal hot-end, which allows for very precise printing.
Affordability. The printer is one of the most affordable machines on the market, making it a great choice for budget-conscious users.
Modular design. The modular design of this printer makes it easy to upgrade and expand.
It comes with safety features. This 3D printer comes with a number of safety features, including an emergency stop button and a filament run-out sensor.
Assembly process is easy. The Ender 5 comes with detailed instructions and is very easy to assemble.
It's compatible with a wide range of materials compatibility. It can print with a wide variety of materials, including PLA, ABS, PETG, wood filaments, and more.
Last but not least, tenth on our list is the printer's great customer support. This printer comes with a one-year warranty, and Creality offers excellent customer support.
These are just some of the great features of Ender 5. If you're looking for a high-quality, affordable, easy-to-use
Creality Ender 5 Reviews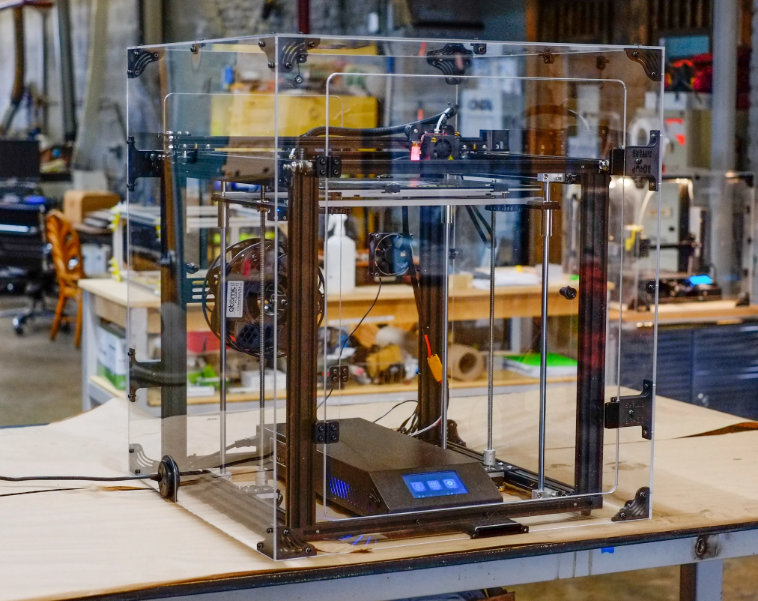 Positive reviews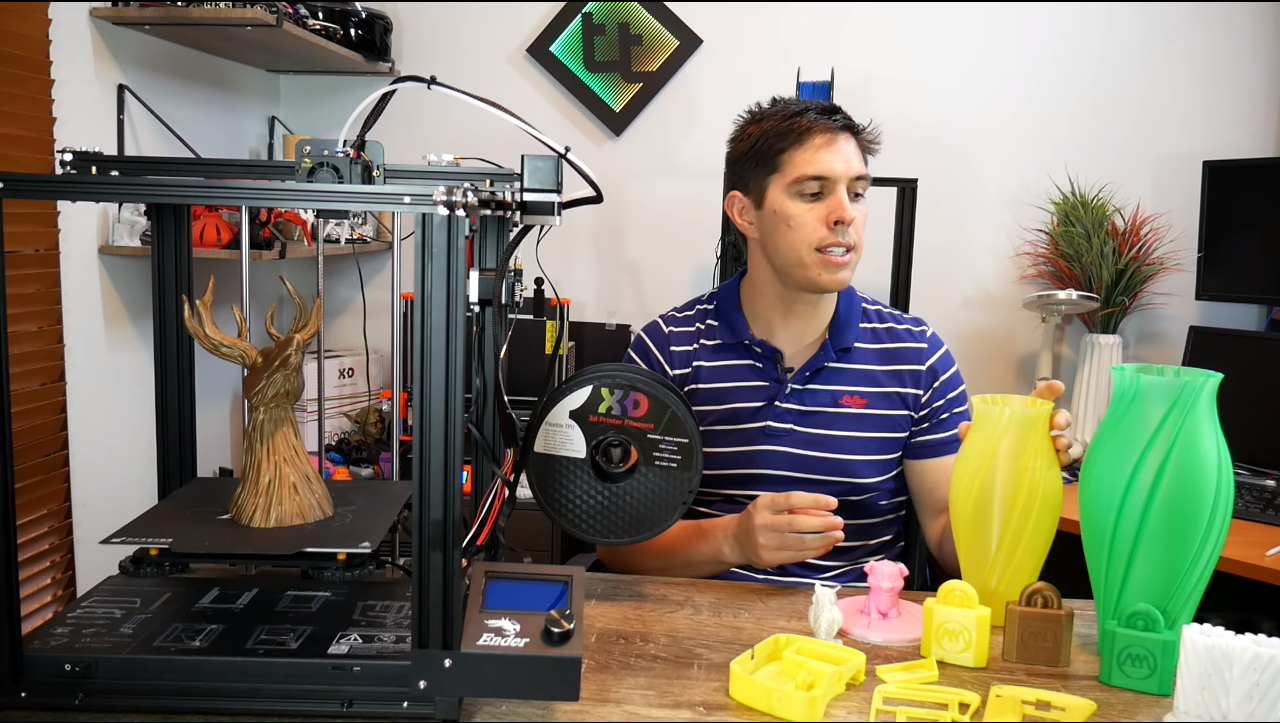 Henry S. in Creality says that the this, being his first printer, was so easy to assemble and started working in a very short time. The only challenge he had was bed leveling which he finally managed to do after going through the manual carefully. He added that it is a convenient printer which he is satisfied with and that it is more good compared to all other printers advertised online.
Negative Reviews
The 3D Print General explains that the Creality Ender 5 is outdated and that there are other improved printers like Ender 5 Pro and Ender 5 Plus. Also, he added that this printer has no dual lid screws and also that it is more louder during its operation.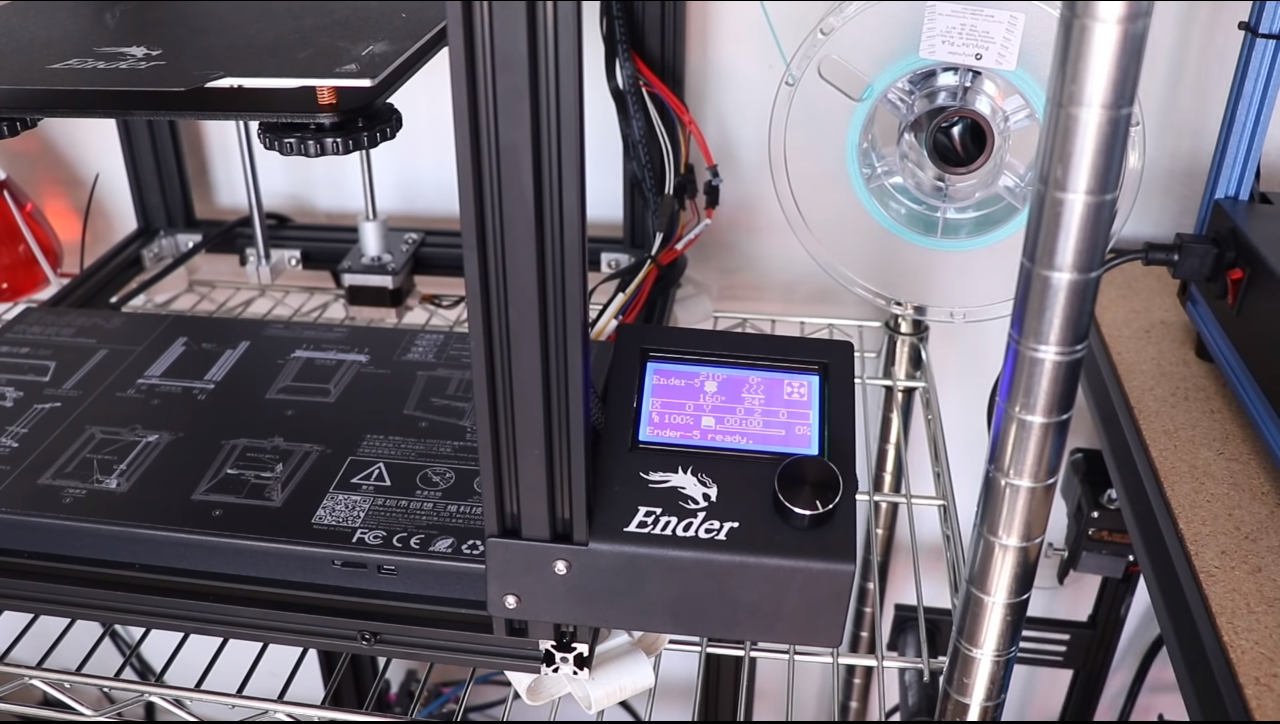 The 3D Printer Bee explains that Creality Ender 5 printer bed is not quality. You have to make some adjustments on it to get the quality prints since the bed levelling is not automatic. The printing bed is not strong. It is weak and unstable and this results to unreliability of this printer since it wears so fast.
In top3d shop, is the Digital Manufacturing Experts, they say that Creality Ender 5 has too many wires crossing over which makes it unsuitable for beginners. Also when it comes to bed leveling, it may be unsuitable for beginners who have never had experience in using it before. They also added that this printer does not have a filament runout sensor stuff.
Jami Bingham in his review on Amazon said that the printer has a motherboard that was recently upgraded. This motherboard functions with a lot of noise which makes it unattractive.
10 Lifehacks When Using Creality Ender 5 3D Printer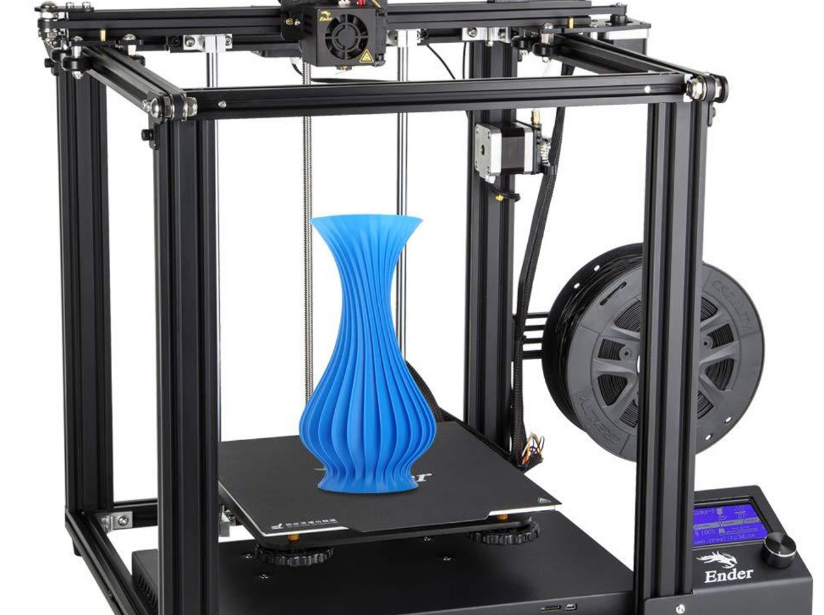 There are many ways to make the most of your Ender 5 printer, and while knowing the ins and outs of 3D printing can be helpful, life hacks offer some shortcuts that novice users will appreciate. Here are ten of my favorite tips for getting the most out of your Ender 5:
1. Start with a test print. Before you begin working on a larger project with your Ender 5, it's a good idea to do a quick test print so that you can get comfortable with the mechanics of the printer and tweak any settings if needed. This will also help you identify potential issues before printing on a larger scale.
2. Check filament regularly. If your machine is producing subpar prints, it may be due to an old or dirty filament that has impurities or other damage. Checking your filament regularly and replacing it as needed will help prevent print quality issues from occurring.
3. Keep your build plate clean and level. A clean build plate is essential for preventing warping during prints, and a level platform helps to ensure even adhesion across all parts of your model. Regularly checking these aspects will ensure smooth, high-quality prints every time you use the Ender 5.
4. Use Supports Wisely. Ensure that you use supports only when necessary.
Conclusion
Creality Ender 5 is generally a powerful machine that can help you in any project. We hope that this detailed review will help you in your next project.
TOP SALES! The best laser head for your 3D printer / CNC machine / engraving frame.
Manual
Basic Software
Download simple 3D printer software (slicer):
Test models for printing on Creality Ender-5 3D Printer
Calibration check and first print model.
XYZ 20mm Calibration Cube
This is a simple calibration test cube for your 3D printer.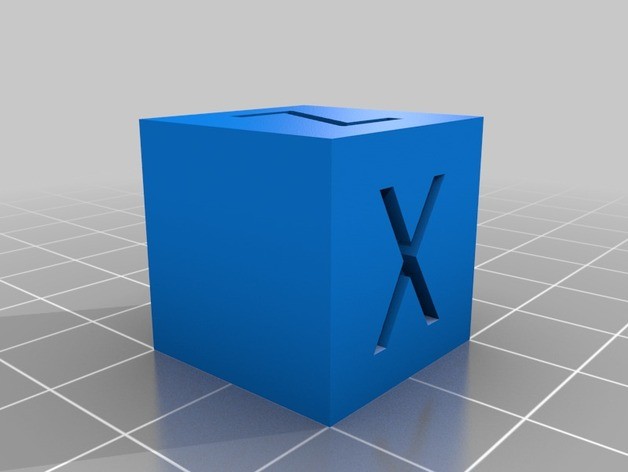 https://www.thingiverse.com/thing:1278865
Cali Cat
Cali Cat is designed to be the purrfect initial calibration and benchmarking print.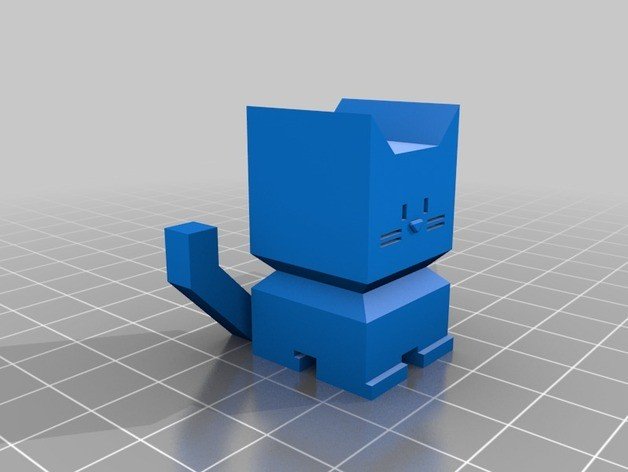 https://www.thingiverse.com/thing:1545913
Two towers
Ultrafast and economical stringing test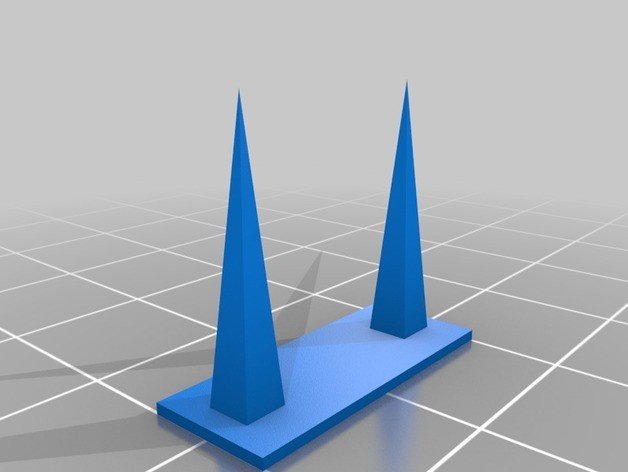 https://www.thingiverse.com/thing:2219103
Fast full test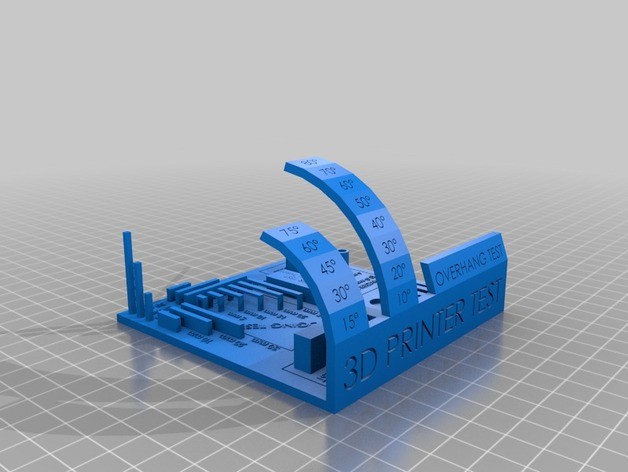 https://www.thingiverse.com/thing:2656594
Settings for 3D printing
Basic settings for printing with various filament.
Final printer settings depend on model and filament!
PLA
Nozzle temperature – 200℃
Bed temperature – 60℃
Start speed – 20 mm/s
Printing speed – 60 mm/s
Fan – 100%
ABS
Nozzle temperature – 230℃
Bed temperature – 100℃
Start speed – 20 mm/s
Printing speed – 40 mm/s
Fan – 0%
Raft
PETG
Nozzle temperature – 235℃
Bed temperature – 70℃
Start speed – 20 mm/s
Printing speed – 60 mm/s
Fan – 80%