Prusa i3 MK3S 3d printer
Popular  3d printer produced.
Direct Drive, Bondtech gears, E3D V6 hotend

Great 3D printing project for beginners
Short specifications
FDM(Fused Deposition Modeling)
210x210x250mm printing size
200mm/s
1.75mm PLA, TPU, ABS, PETG
Hotbed 120 ℃
1 Nozzle 0.4mm, max 300℃
Additional information
| | |
| --- | --- |
| Type 3d printer | Home |
| Brand | Prusa |
| Technology | FDM(Fused Deposition Modeling) |
| Сountry | China |
| Site | |
| Filament diameter | 1.75 mm |
| Material | ABS, PLA, PETG, Hips, Nylon, TPU, Wood, Flex PP, Ninjaflex |
| Speed | 200mm/s |
| Nozzle quantity | 1 |
| Nozzle Diameter | 0.4mm |
| Nozzle Temperature | 300℃ |
| Area Size | 210x210x255mm |
| Bed | Heated |
| Hotbed Temperature | 120℃ |
| File Format | STL, 3MF, OBJ |
| Work | SD card, USB |
| Addittional | LCD Screen, USB, Card Reader |
Description
Precision Meets Affordability: Black Friday Deals at Endurance Lasers – Engrave with up to 70% Off!!!
Controller: EINSY RAMBo 8-bit board  with Trinamic 2130 drivers (256 microstepping), co-developed with Ultimachine, sensorless homing for X and Y axes
Mesh Bed Leveling: Advanced high-quality SuperPINDA sensor (Super Prusa INDuction Autoleveling sensor)
Print sheet profiles: Firmware supports print sheet profiles to store Live Z calibration data to enable quick switching between different print sheets.
Filament sensor: IR sensor built-in, supports filament auto-loading. Print pauses when filament runs out.
Power Panic: Hardware-based, single G-code line accuracy
Ethernet connection: via Raspberry Pi (optional)
Wi-Fi connection: via Raspberry Pi (optional)
Advanced sensors: 3 thermistors, fans RPM monitoring, SuperPINDA
Calibration: Automatic, Mesh Bed Leveling, SelfTest
Print medium: SD card (16 GB card included)
Firmware update: via PC (USB cable)
PSU: Custom-made Delta PSU with hardware-based power panic
Advanced features: Automatic filament loading, steel sheet profiles, Octoprint compatibility and more
New features introduced through firmware upgrades
Is the Prusa 3D printer the best 3D printer on the market? That is a question that many people are asking lately. This printer has been getting a lot of buzzes, and for good reason. It is an affordable 3D printer that offers high-quality prints. In this blog post, we will take a closer look at the Prusa 3D printer and find out why it is so popular.
Prusa is a well-known brand in the world of desktop FDM (Fused Deposition Modeling) printers. The company was founded by Josef Průša, who is also the creator of the open-source RepRap project.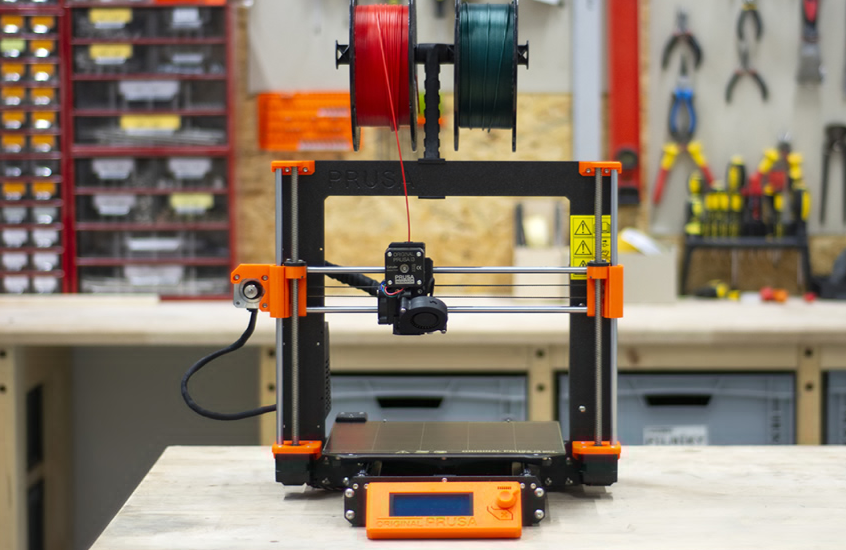 The Prusa printer is an FDM (Fused Deposition Modeling) printer. This means that it uses a filament of plastic to create the objects that you print. The advantage of this type of printer is that it is very affordable. You can find these printers for under $1000, which is a great price for a quality printer.
Black Friday Brilliance: Top Laser Heads on Sale!
Key Features
The Prusa i310 is one of the newest additions to their lineup of consumer-grade machines. It offers some great features that make it a great choice for both beginners and experienced users alike. Here are some of the key features that make the Prusa i310 stand out:
One of the key features of the Prusa printer is that it comes with a heated build plate. This feature allows you to print with ABS (acrylonitrile butadiene styrene) filament. ABS filament is a strong and durable type of plastic that is often used in industrial applications. The heated build plate prevents the ABS filament from warping during the printing process.
Another great feature of the Prusa printer is that it has a large build area. The build area on this printer is 300 x 300 x 400 mm. This gives you a lot of space to work with when you are printing larger objects.
The last key feature that we want to mention is the automatic bed leveling system. This system makes it easy to level your print bed, which is important for getting consistent results.
It comes when it's fully assembled and ready to use right out of the box.
No need for calibration, just load your filament and start printing
There is an automatic bed leveling with an ultrasonic sensor.
It has a filament detection system that pauses your print if the filament runs out and there is also a resume printing function in case of a power outage.
Wi-Fi and Ethernet connectivity
PrusaSlicer software for easy slicing and printing
Fully enclosed design for improved safety and reduced noise level
Reviews of Prusa

Positive Reviews
Negative Reviews
The 3D INSIDER after having an experience with the Prusa 3D printer says that it has no enclosure which takes points from its appearance. In addition to that, they say that the filament sensor does not respond back when it comes to using clear filaments.
Kevin, in his YouTube channel called 508 Drone, says that Prusa 3D Printer has a small build area. This makes it unsuitable for those who want a printer with an expansive build area.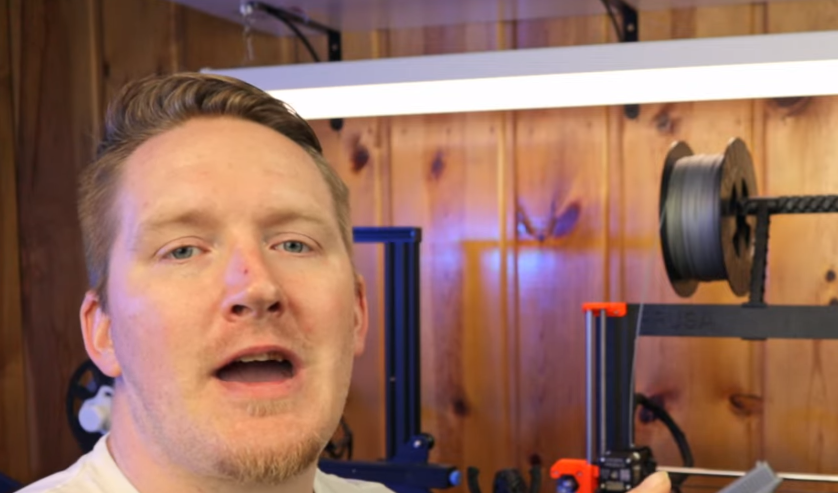 After having an experience with Prusa 3D Printer, PCMag is not suitable for large prints. This is because it has a small build volume. This in turn limits its users.
Tom'sHARWARE also says that the Prusa 3D Printer that is already put together is expensive and pricey which does not favor those with small enterprises. They also add that the monochrone is not up to date.
10 Life Hacks When Using Prusa 3D Printer
You can use these life hacks to make your printing experience more efficient and enjoyable.
Use blue painter's tape on your bed instead of hairspray. It is easier to remove and won't leave a sticky residue.
If you are using PLA, try using a cooling fan. This will help prevent warping and improve the quality of your print.
To avoid stringing, try using a brim or raft. This will help keep your model from moving around during printing.
If you want to print multiple copies of the same model, use the copy function in PrusaSlicer. This will save you time from having to slice the model multiple times.
If you want to get even better results, try calibrating your printer. This will ensure that your prints are as accurate as possible.
If you are having trouble getting your model to stick to the bed, try using a heated bed. This will help improve adhesion.
To get smoother finishes on your prints, try using higher-quality filament. This will produce better results and save you time in post-processing.
If you want to print faster, try increasing the infill percentage. This will reduce the overall printing time while still maintaining strength and rigidity.
To save time, use the pause function in PrusaSlicer to stop the print at a certain layer. This way you can change filament colors or add supports without starting the print from the beginning.
Use the mirror function in PrusaSlicer to create a symmetrical model. This is useful for printing objects that need to be identical on both sides.
Finally, try experimenting with different settings and configurations. This way you can find what works best for you and your printer.
These are just some of the many life hacks you can use when printing with a Prusa printer. With these tips, you'll be able to improve your prints and save time in the process and you'll be able to get the most out of your Prusa printer.
Conclusion
Overall, the Prusa printer is a great choice for those looking for an affordable and high-quality printer. It offers all of the features that you need to get started with printing, and it produces excellent results. If you are looking for the best bang for your buck, then the Pr
Basic Software
Download simple 3D printer software (slicer):
Test models for printing on Anycubic i3 mega 3D Printer
Calibration check and first print model.
XYZ 20mm Calibration Cube
This is a simple calibration test cube for your 3D printer.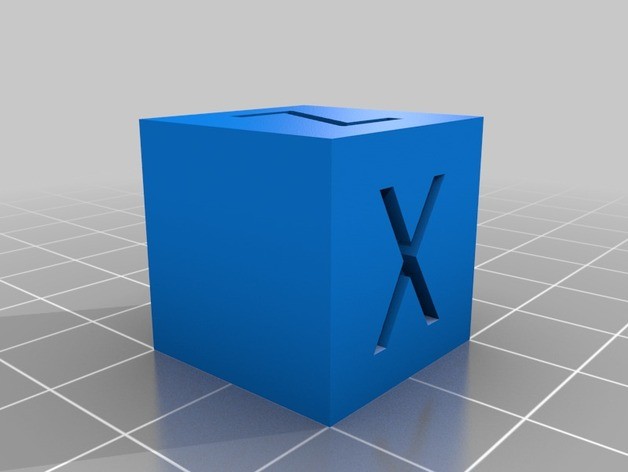 https://www.thingiverse.com/thing:1278865
Cali Cat
Cali Cat is designed to be the purrfect initial calibration and benchmarking print.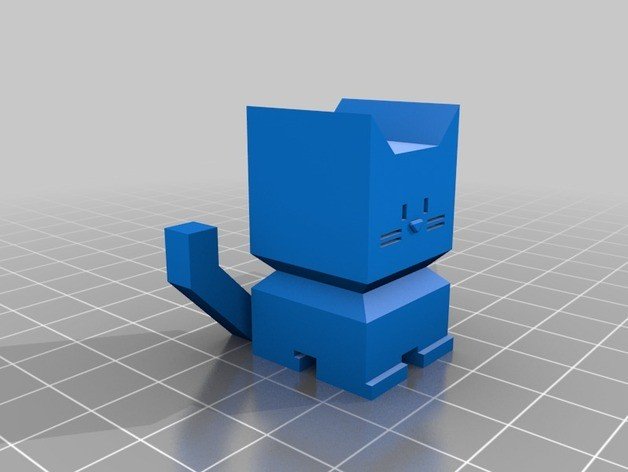 https://www.thingiverse.com/thing:1545913
Two towers
Ultrafast and economical stringing test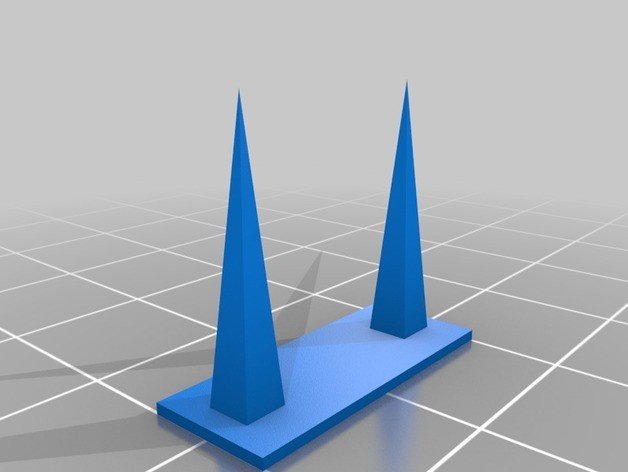 https://www.thingiverse.com/thing:2219103
Fast full test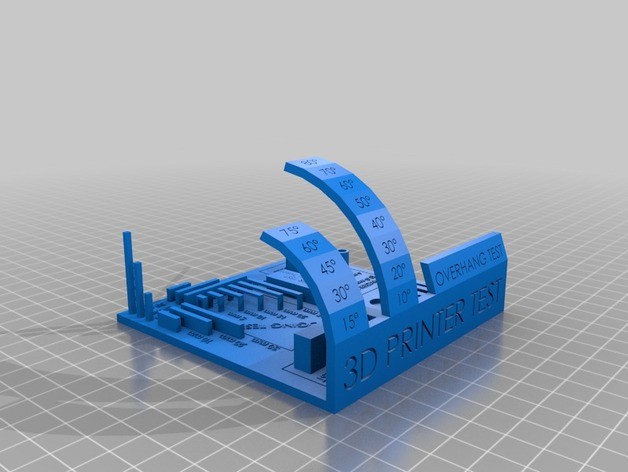 https://www.thingiverse.com/thing:2656594
Settings for 3D printing
Basic settings for printing with various filament.
Final printer settings depend on model and filament!
PLA
Nozzle temperature – 200℃
Bed temperature  – 60℃
Start speed – 20 mm/s
Printing speed – 60 mm/s
Fan – 100%
ABS
Nozzle temperature – 230℃
Bed temperature  – 100℃
Start speed – 20 mm/s
Printing speed – 40 mm/s
Fan – 0%
Raft
PETG
Nozzle temperature – 235℃
Bed temperature  – 70℃
Start speed – 20 mm/s
Printing speed – 60 mm/s
Fan – 80%