Super Deals!! 40% Discount on all lasers.
3D Design – It starts with the idea, and it ends with a fully realized object. But turning something from concept to creation, while easier and better integrated than ever before, still requires a few critical steps. The most critical of these steps is, of course, creating your vision in the virtual environment. Here is where Computer-Aided Design (CAD) software takes center stage, the biggest, strongest tool in our computer-aided arsenal – computer-controlled fabrication is nothing if it doesn't have instructions to follow. But there's a hundred different choices when it comes to CAD software, and which is best for you? In this article we'll compare two of the biggest names in CAD – the pedigree AutoCAD, from design software powerhouse Autodesk, and the seductive Solidworks, from French software company Dassault Systems (yes, that Dassault, the company that makes fighter jets when they're not making software). They both offer a similar service, but it's very likely that one is better for your needs than the other. Let's examine the pros and cons of each.
Who were they designed for?
Every piece of CAD software has a different intended end user, and these two are no different:
AutoCAD – A comprehensive suite of tools and functions that make it a viable option for just about any 3D modelling requirement, which has its roots in early computer-aided architectural drafting. 1978 saw a standalone system with a whopping 640×480 resolution, created by Michael Riddle. Named Interact CAD, it was initially used for planning deep-sea diving operations on offshore oil rigs. This evolved into the product today known as AutoCAD, and the pedigree of high-level drafting has stuck with the product, giving it an interface perfectly suited to complex site-plans and technical cross-sections.
Solidworks – An equally powerful piece of software, with a focus on component design for complex mechanical systems. Its creation was funded with $1,000,000 won by Jon Hirschtick while he was a member and instructor of the MIT Blackjack Team, the legendary card counting group. Hirschtick and his engineers created Solidworks with the intention of making a new 3D modelling software that was cheaper and easier to use than others on the market at the time. This long-standing requirement of accessibility gives Solidworks an edge over AutoCAD in terms of practical, approachable 3D modelling of components, particularly for high-level 3D printing or other CNC-type production.
That isn't to say that AutoCAD is bad for component-based 3D modelling, just that the interface is more of a traditional 2D schematic style than the integrated 3D assembly style you may be used to from more modern user interfaces.
Solidworks is also a fantastic choice when creating animations of how different components work together to form a complete system using a function called "Mate", which creates physical bonds between objects in the virtual space, allowing complex simulations. Solidworks even includes a Computational Fluid Dynamics (CFD) function, meaning you can actually simulate fluid dynamics on an object before you even print, cut, or mill the part.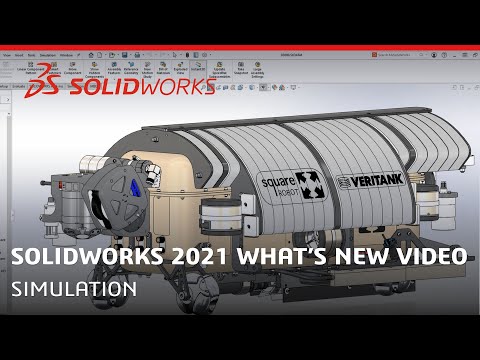 .stl exporting
Both AutoCAD and Solidworks will deliver an .stl file ready to progress to the next step of manufacture, although Solidworks makes things easier with the Mate function described above allowing a more streamlined workflow when a creation requires multiple components. In AutoCAD be prepared to treat each object as its own entity.
Pricing
AutoCAD – An AutoCAD subscription will run you 1690USD per year, but with discounts and pricing plans available. Autodesk also offers free student memberships (although with reduced functionality) for many of its products, AutoCAD included.
Solidworks – To secure a license for Solidworks requires a 3995USD one-off licensing fee. However, if you want updates, support, and maintenance from Dassault, expect to pay a further annual fee of 1295USD. Dassault does not offer a free student edition, instead charging $150 per year for a student membership.
Solidworks Professional / Premium – If you feel a further 1495USD burning a hole in your immaculately rendered pocket, you have the option of upgrading to Solidworks Professional, which includes Photorealistic Rendering, Advanced Simulation, Part Libraries, Cost Estimators, and Circuit Works, a PCB modelling tool.
If you still feel that your wallet needs further weight-saving measures, consider the $7995 Solidworks Premium, loaded with even more impressive features such as a Routing Tool for Pipes, Ducts, Wiring etc, a tool to analyze Environmental Impacts of your creation, a tool for Structural Part & Assembly Analysis, something mysterious called Advanced Surface Flattening, and an even more advanced suite of simulation tools than you'd find in the regular and Professional editions. The annual Maintenance subscription fee also increases with the Professional and Premium packages.
It is worth noting that both AutoCAD and Solidworks have a 30-day free trial available.
Learning
Both Autodesk and Dassault provide strong tutorials for their products, but Solidworks is considered more intuitive to pick up, especially to someone new to high-level CAD. AutoCAD has a reputation for being difficult to learn, and knowledge of AutoCAD is not in-demand by design firms to the same degree as Solidworks and other CAD alternatives, due to the slightly restrictive nature of AutoCAD's 2D interface style. If you're looking to learn a CAD software at home with a view to marketing your skills, Solidworks is probably the better option in 2021.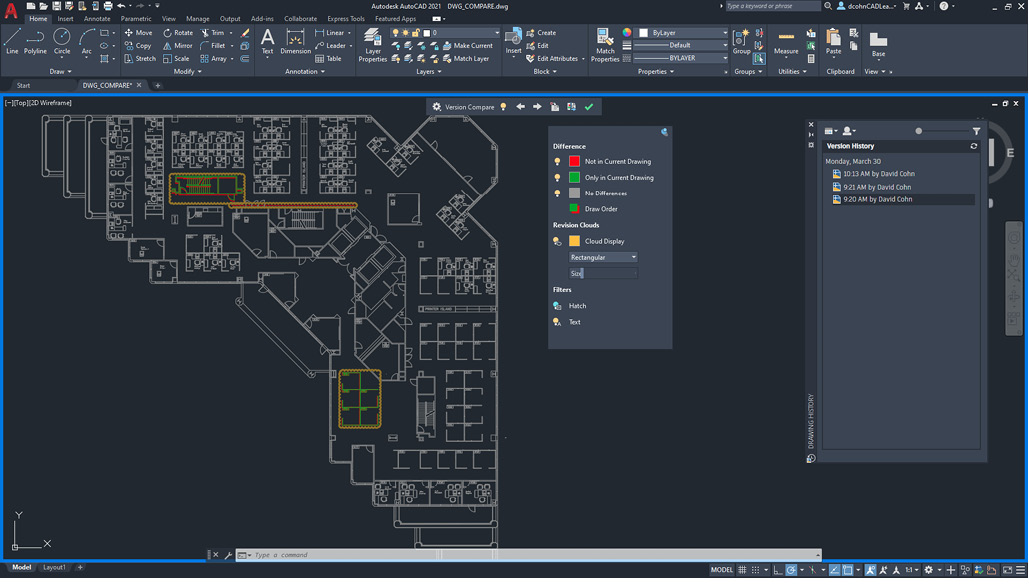 2021 AutoCAD User Interface (UI)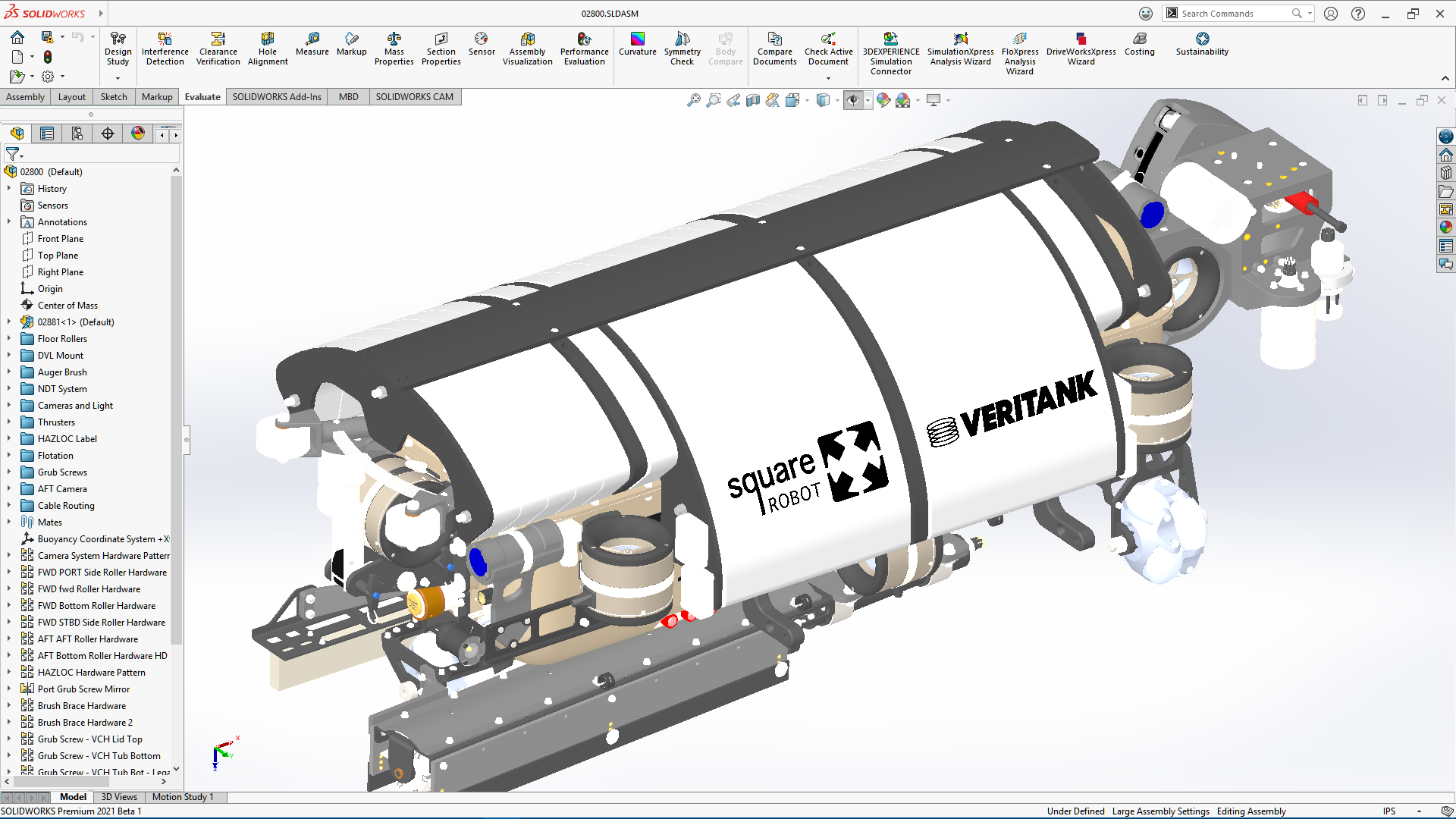 2021 Solidworks UI
Certification
Both AutoDesk and Dassault Systems offer a certification program, allowing you to test and prove your proficiency with their individual software.
AutoDesk offers Certified Professional accreditation in:
Design and Drafting
Architectural Design
Structural Design
Infrastructure Design
Mechanical Design
Electrical Design
Design for Manufacturing
Dassault offers accreditation via the Certified Solidworks Associate (CSWA) and Professional (CSWP) programs, including exams testing proficiency in:
Mechanical Design
Model Based Design
API (Using the Solidworks Application Programming Interface with VBA Programming)
Sheet Metal
Weldments
Surfacing
Drawing Tools
Mold Making
Mechanical Design
Electrical
PDM (Product Data Management) Administrator Professional
Collaborative Business Innovator
Collaborative Designer
Additive Manufacturing
Simulation
Fluid Flow Simulation
Sustainability
Other collaborative certificates and instructor training
While AutoCAD does include an exam testing competence in Manufacturing Design, the commitment of Solidworks to providing a suite of tools to manage product design from concept to physical creation cannot be understated. It is hard to imagine an element of design that could be overlooked by the comprehensive training and tools offered by Solidworks in 2021.
Community
AutoCAD's community is predominantly architectural technicians, service engineers, and city planners. Solidworks on the other hand is the popular option for creators of things. Designers of objects rather than streets will find themselves more at home in the forums and YouTube channels of Solidworks users than they will in the AutoCAD community.
National Superconducting Cyclotron Laboratory: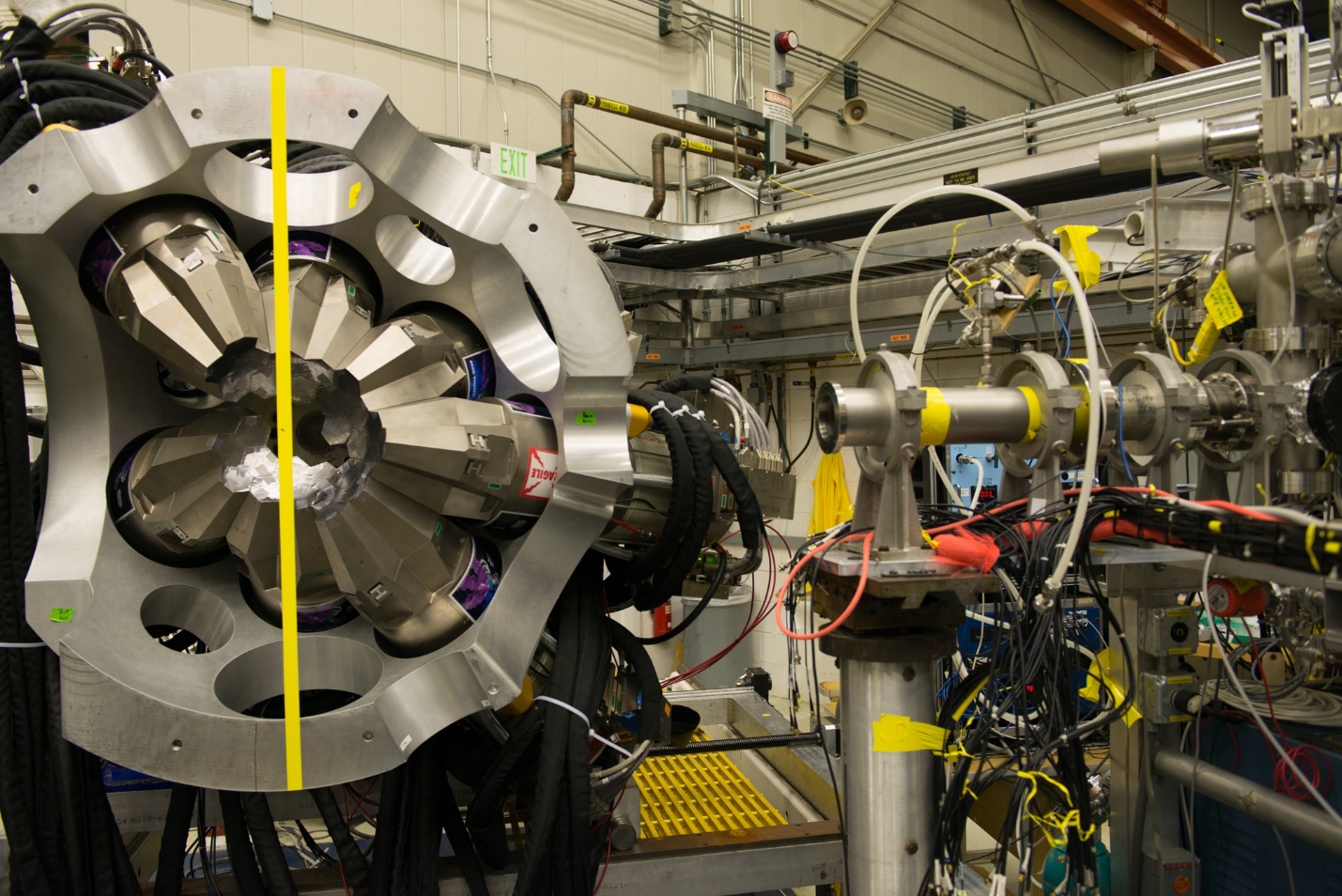 (Credit: Lawrence Berkley National Lab)
Conyplex B.V. Yachtbuilding: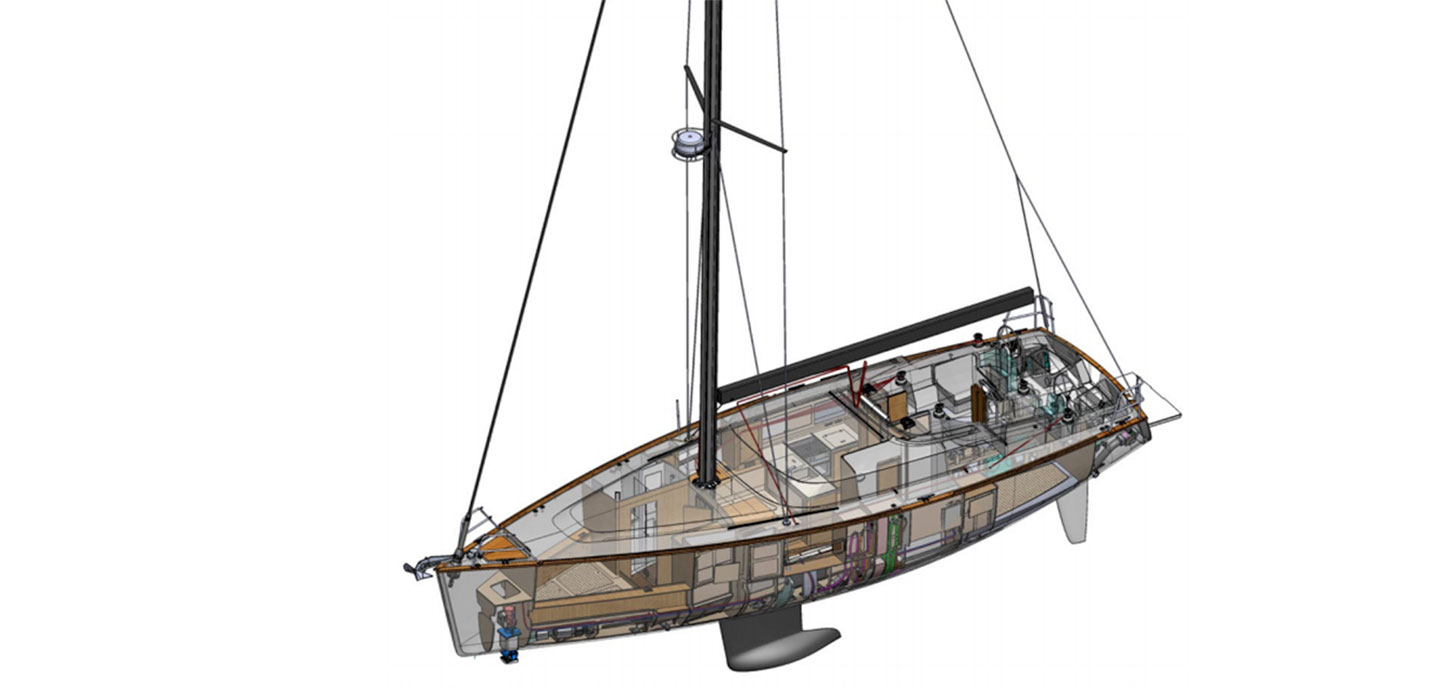 (Credit: Solidworks Customer Success Stories)
House of Design LLC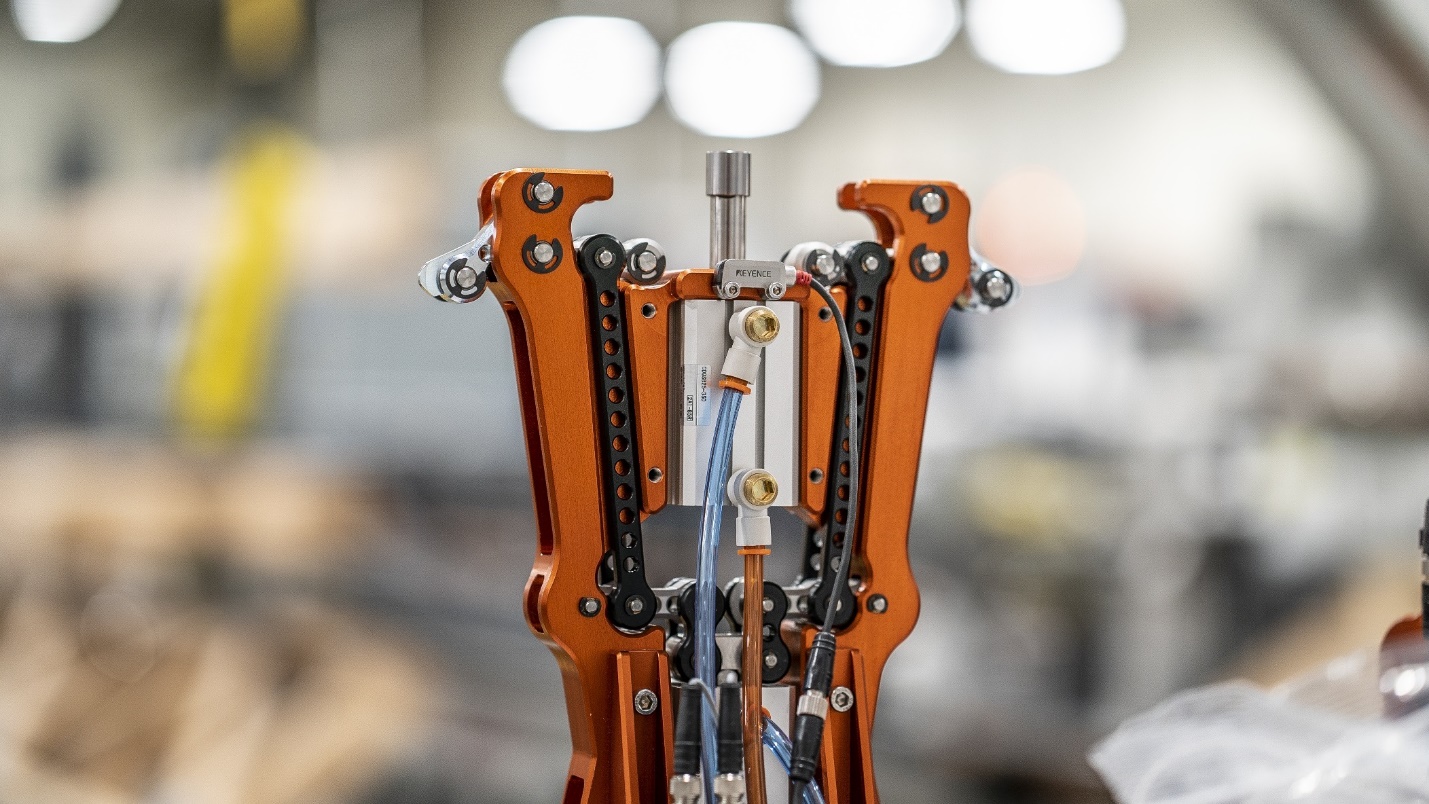 (Credit: Solidworks Customer Success Stories)
Conclusion
If your intention is to design robotics, mechatronics, mechanical parts, or other 3D components, Solidworks is your best bet. The ability to model extremely complex shapes and integrate them into a full system is very important to anybody serious about design, and Solidworks excels at these integrated systems. But it's not the only option around – before you commit to a license, consider these other high-level CAD software choices:
Inventor, for serious product design
Fusion 360, a very capable CAD software with an entry level price tag
CATIA, famous throughout the automotive and aerospace industries
At the end of the day, just about any CAD software will see you through the design process. The deciding factors are your wallet, the other business and manufacturing processes you need to integrate your CAD into, and your personal preference for a particular user interface.
TOP SALES! The best laser head for your 3D printer / CNC machine / engraving frame.