For lasering, milling, etching, welding, cutting and engraving
Many people are looking for a laser cutter, CNC milling system, laser engraving machine and here I am going to tell you about all the aspects you need to know about high-quality frame systems.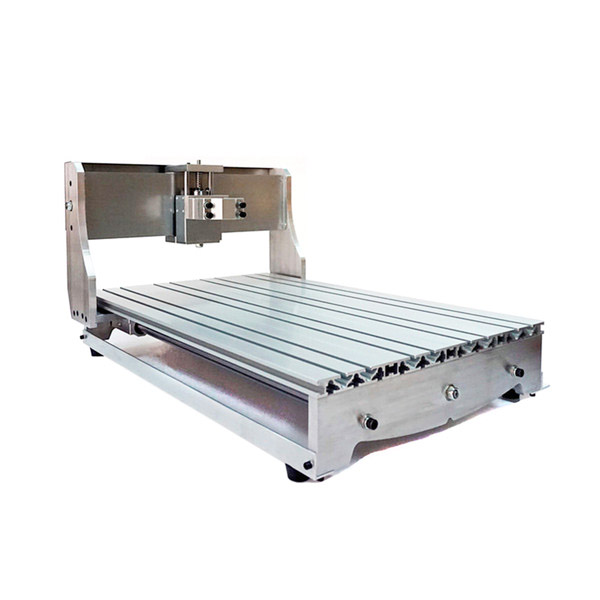 First of all, we need to understand that a frame or a gantry is a mechanical and electronic device that is controlled with the help of your computer or it can work independently performing business tasks such as cutting, engraving, milling, etching, etc.
There are a variety of frames: 2 axis, 3 axis, 4 axis, even 5 axis.
Most of 2 axis systems are used for color printing in XY plotters, for instance.
3 axis systems are well known as 3D printers and CNC routers.
As for 4 and 5 axis systems, they are rather complex and mainly used in industrial production including metalwork.
The main purpose of the frame is to position your laser, plasma, or mill to do the cutting, carving, etching, engraving, etc.
This is where the key aspect is. Depending on what you are doing, you will need 3 parameters: maximum payload, speed, and accuracy.
The payload parameter is needed to install a spindle on your frame, usually a Z-axis. If your spindle is heavy and powerful you need a higher payload. Especially, if you want to carve hard materials such as metal.
And the payload should be evenly distributed per each axle. The frame must be well-balanced.
The traveling speed of engraving and cutting speed is also very important since it allows you to operate during a certain period of time. Less speed – less work is done. More time needed. Of course, the parameters of the frame itself must correspond to the parameters of the laser or spindle. For example, if the frame can move at a speed of 1 meter per second, then the laser or the spindle must be capable in operating with such speed. It will be quite pointless to add 1 watt laser on such a fast frame.
Accuracy is essential almost in every section of production, including jewelry, space, and aircraft industry.
It is hard to find any carving, cutting, engraving, or milling application when accuracy is not important.
By accuracy we mean the accuracy of movement, i.e. if you need to make a cut of 10.01 cm, and the device did 10.02, then we have here the accuracy of 0.01 cm or 0.1 mm.
On the other hand, the accuracy of the system itself is also very important. if the system worked and then returned to zero, it did not reach 1 cm, then this means that all work related to processing could be very inaccurate once such an error accumulated and has not been compensated.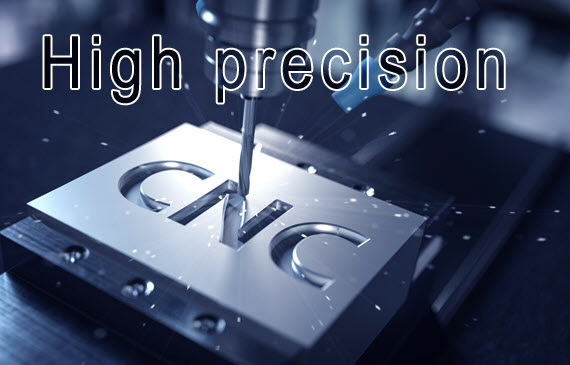 The accuracy of cutting, carving, welding is one of the main concerns for many frame producers.
Even when the initial accuracy is acceptable it might change for the worse in the course of time and operation.   Thus, a good initial accuracy of a K40 Co2 machine worsens progressively as you run this machine because the mechanical parts are not top quality and also its Co2 tube loses power every day.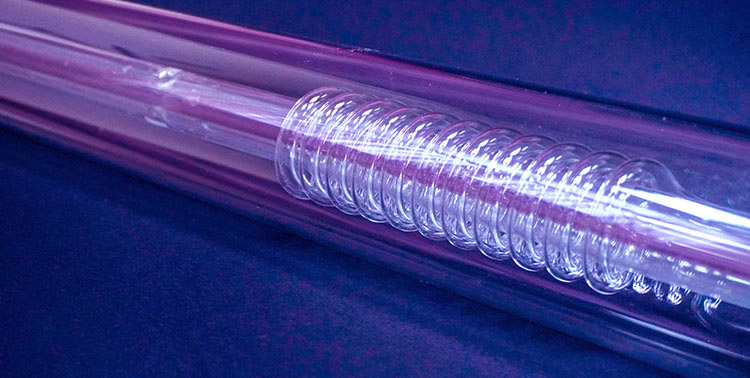 Unfortunately, consumers do not attach much significance to the frame stability.
The mechanical stability is one thing, the electronics components stability is the other. Guess, what will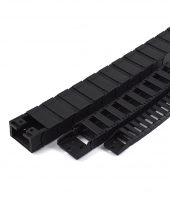 happen if your stepper motor driver fails when you are doing a big project. You'll mess up with the whole project in
the middle of the process.
That is why it is very important to have stable and reliable electronics hidden in a special box with all the wires placed in special cable channels.
There is another nuance associated with the proper wiring of wires, their screening, laying channels in the cable and proper grounding.
In other words, if expensive wires are used, but they are poorly laid, there are loops or poor-quality connections and grounding, as a result, the machine can work very unstable and periodically give a defective result.
Correct grounding and shielding of the wires is also a critical job. If performed carelessly the stepper motors may begin to skip steps resulting in possible portal (the upper part of the frame) skewing.
Despite the non-obvious consequences of the poor wiring, these problems may appear later.
(That is how it should be done in a PRO machine.)
In fact, it is not a big problem to install a big stepper motor and heavy rail or guides to achieve high speed and significant payload. On the other hand, getting an ultra-high precision might be a little bit tricky. The problem is that metal has a high vibration conductivity.
In our  2×2 meter (6×6') machine it was not that difficult to keep a high speed, significant payload, and 0.1 mm accuracy.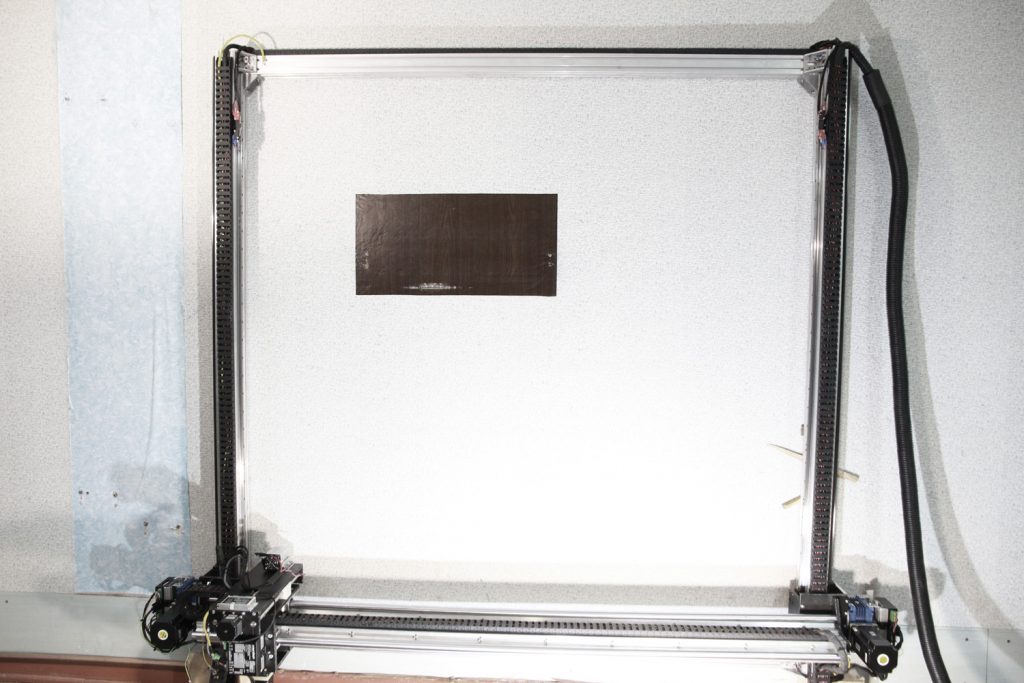 https://endurancelasers.com/building-a-2×2-meter-frame-for-laser-cuttng-laser-engraving-and-cnc-milling/
However, when we began building the biggest XY plotter in the world (6×6 m) that could work in a vertical position we understood that a greater speed would require more powerful motors, more powerful motors would require more massive metal guides, heavier metal guides would increase the weight and … vibrations. That was a vicious circle.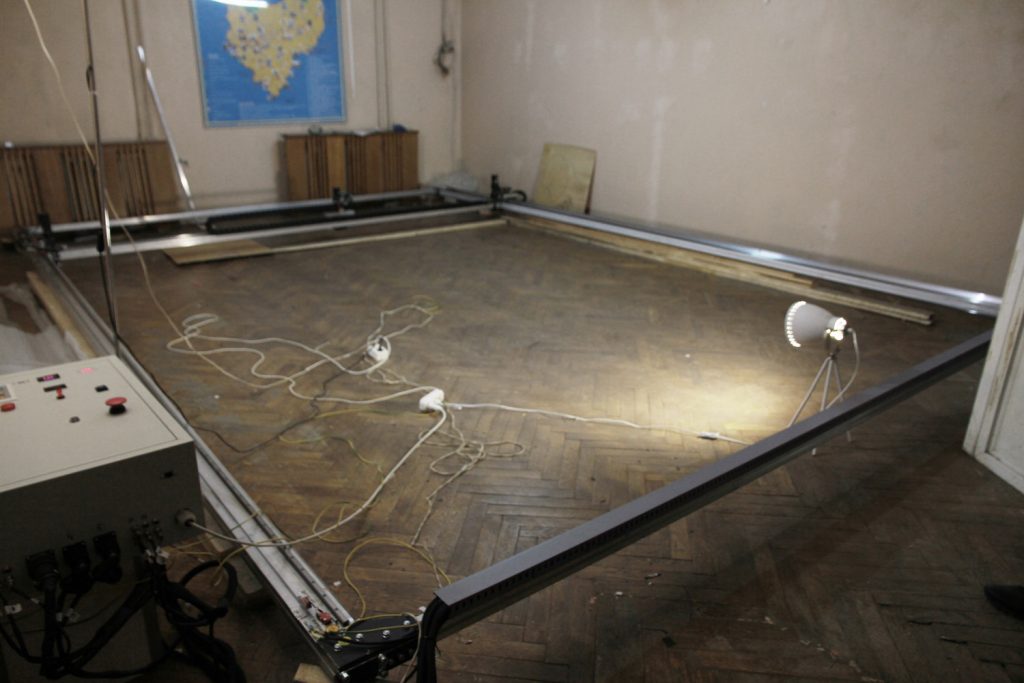 https://endurancelasers.com/a-huge-cnc-frame-6×4-meter-18×12-ultimate-laser-engraving-machine/
That is why it is important to get the right balance. That is why I'd like to give you a few tips concerning some CNC frame features.
Construction profiles for frames
Nowadays, construction profiles are becoming more and more popular with makers who build DIY frames. No wonder. It's easy to select any type of aluminum profile starting from 20×20 mm up to 120×120 mm of a variable length. They can be easily connected and mounted together. That is why this material is quite universal for frame building.
An example of that frame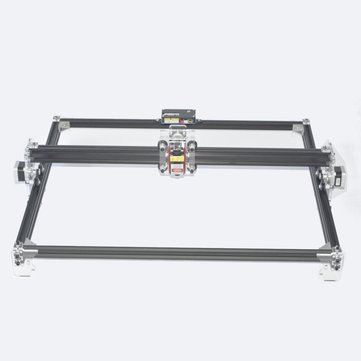 Guides and rails
Once you've got the frame you need to be sure that its positioning is stable and all the movements are under control.  Unhappily,  most frames, such as Eleksmaker, CNCC Laseraxe, MakeBlock, and others, do not have any guides or rails.
That results in very low accuracy of these systems. If you are doing high-speed laser cutting or laser engraving you might see "waves" instead of sharp lines. That happens because the X and Y axes do not have guides. Basically, only plastic wheels or pinch rollers act as stabilizers. That works for small sizes and low speeds but once the size is above 20×20 cm and the speed is more than 100 / minute you may face some defects.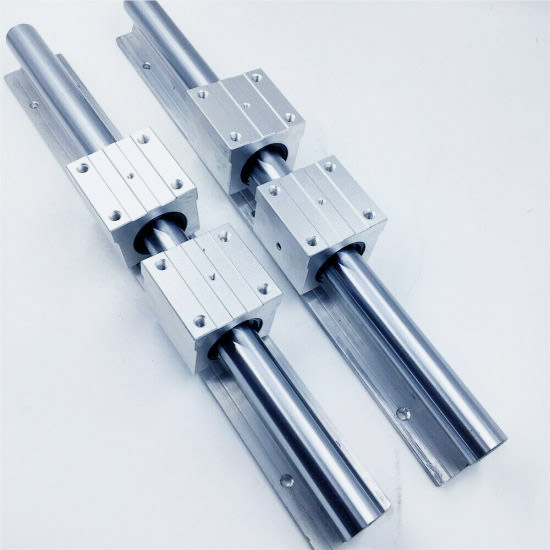 The best way to control accuracy is to use a cylindrical  / guide or a  helical rack. A helical rack can both stabilize and drive the system without belts or ball screws.  But it is made out of steel and weighs a lot.
In Endurance lasers, we prefer to use belts with a profile rail and a carriage.
You can choose any belt from 6 mm up to 20mm and the profile rail in the range of 6mm — 25 mm or even more if needed.
The profile rail is also made out of steel and weighs a lot.  But that is a good way to control the stability of the system.
Some manufacturers use ball screws, which can be used like a helical rack. But they have a certain limitation – their length. A-frame longer than 50 cm built with ball screws will vibrate very much and the accuracy will suffer since at the 50 cm length metal deflection can already be observed.
Belts, ball screws, helical rack
Like we have stated before there are 3 key mechanisms to provide the movement of the carriage.
Belts can be of any length and can be used for big-sized machines. Due to different widths, you can operate a single or a double belt system on each side.
Ball screws are good for short-sized systems  (20×20 – 50×50 cm).They can stabilize the movement.
The helical rack is probably the best and most universal tool. Usually, they have limits in terms of their length but you can align them quite easily. The only drawback is probably their weight.
Double belts example
Summarizing, the frame stiffness type of the guide and carriage drive system is the most essential characteristics for frame assembling.
Of course, there are many other components such as rollers, pulleys, clamping screws that matter, when you are looking for a frame or plan, do build your own DIY. But it is more likely a question of the entire frame design.
Here we are done with the mechanical parts and now let's talk about the electronics components.
With regard to the electronics, there are five key components that you need to take care of:
Control board or mainboard.
Stepper motors.
Stepper motor drivers.
Power supplies.
Wires.
Cooling system.
Selecting a control board or a mainboard, you need to make sure it will work with your stepper motors and your drivers.
For example, if you use Nema 17 motors then an Eleksmaker board with small stepper motors drivers will work.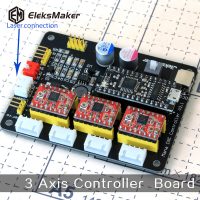 But if you plan to use bigger stepper motors such as Nema 23 or more powerful then you will need more advanced stepper motor drivers. It means that an Eleksmaker frame would be the best solution. So, an entire combination of a control board + stepper motors + stepper motor drivers have to be taken into consideration when you decide what option to use for your DIY machine. However, most frame producers try to offer their own boards but most of them have just their names on them and nothing special.
Special attention should be given to the driver selection because you can buy a good controller and even a good stepper motor, but at the same time choose a cheap driver and then lose a lot in the accuracy and speed parameters, because a good driver is usually a very sophisticated device with resonance compensation, precise adjustment of the current in phases at all engine operating modes and the ability to adjust parameters directly on the fly depending on the load on the engine and its speed. Few people think about it, but it's like a quality gearbox in a car.
So the optimal electronics components for a machine (50×50 – 100×100 cm) are:
NEMA 23 stepper motors
Driver + control board from Ooznest (XPro)
Optional (DM542 Stepper Motor Controller Leadshine 2-phase Digital Stepper Motor Driver)
AC/DC 24V 5A
However, more powerful motors such as Nema 34 could be also used if you need a higher speed.
There are more other parameters for a stepper motor  to be taken into account such as
torque (Nm) and a form factor.
A stepper motor driver is another critical point. For example, a Leashine is a Professional driver, unlike non-branded Chinese analogs. A less efficient driver can be much louder and stuck sometimes in the middle of the process. That is why we do not recommend to buy a low-quality board.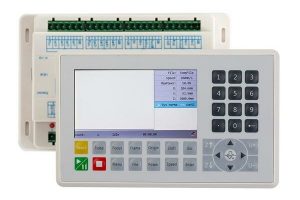 Many professional machines have a Ruida controller which is quite good for Co2 and diode laser modules. We also used that mainboard in our both over-sized frames.
It is important to understand that building a frame is not an easy process and requires much skill and experience in metalwork and electrical engineering.
There are a lot of ready-to-go electronic kits for a CNC frame where you have a stepper motor + a driver and a mainboard, but it will still require a lot of wiring.  You also need to keep in mind that putting all the wires into a cable channel when building a big frame will be a big exercise too.
Endurance lasers are always open to support makers in terms of building a DIY frame. We are also ready to help choose the best frame you need. But bear in mind, that if you spend less than 1000 USD for a 50×50 cm frame don't expect it to be good enough.
Below you will find adequate price ranges for simple frames of various working sizes:
0.5×0.5m (20×20'') – 1,000- 2,000 USD
1×1m (3×3′)       2,000 – 3,000 USD
2×2m (6×6′)       5,000 – 10,000 USD
3×2m (9×6')       7,000 – 12,000 USD
3×3m (9×9′)       12,000+ USD
While adding extra tools such as spindles, Co2 tubes, DPSS, or Fiber laser modules, plasma cutters will increase the price.
It is also interesting that some Chinese manufacturers deliver fiber laser machines, Co2 machines, and CNC routers at a VERY LOW COST.
Even if you order parts to build a similar machine from the open market it is possible that the price of all the components will be higher than the building and assembling of the machine itself.
That is where we accent the word "quality".
Thus, an Eleksmaker frame without a laser is about 200 USD including delivery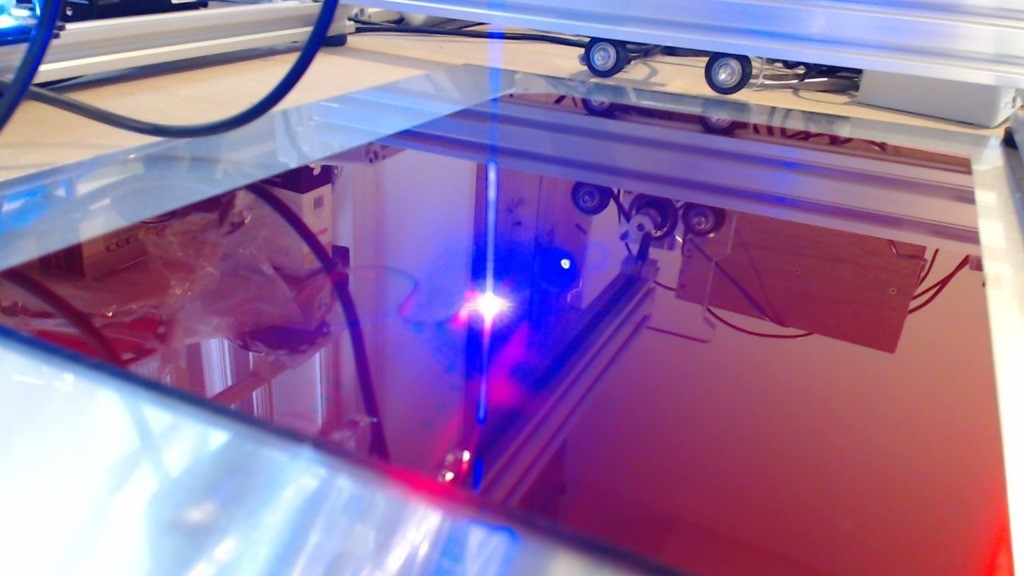 https://www.banggood.com/EleksMaker-EleksLaser-A3-Pro-Laser-Engraving-Machine-CNC-Laser-Printer-p-1027611.html?rmmds=search&cur_warehouse=CN
200 USD will be the price for a controller with 3 stepper motors with drivers and no frame.
A K40 Co2 machine is about 350 USD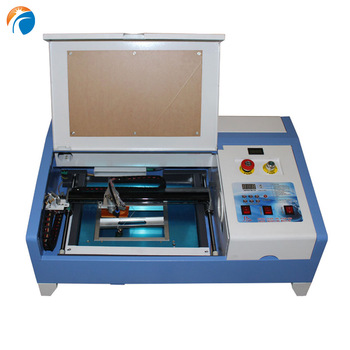 https://www.ebay.com/itm/Upgraded-40W-CO2-Laser-Engraver-Cutting-Machine-Crafts-Cutter-USB-Interface/233471299411?hash=item365bf94f53:g:rG0AAOSwb~xeJpqE
350 USD is the price for a decent 40 watt Co2 tube without anything…
So how come that a complete machine is sold for just 200 USD.
So for this price, you will get rather a toy than a professional product.
You can get a product for that price, but you cannot get a solution without pain in your back.