Precision Meets Affordability: Black Friday Deals at Endurance Lasers – Engrave with up to 70% Off!!!
Do you look forward to upgrading your 3D printer / CNC router or an engraving / cutting machine you have?
If so, please fill in the form, and we will help you with advanced solutions from Endurance.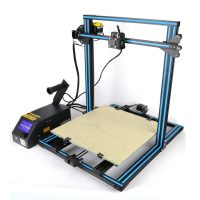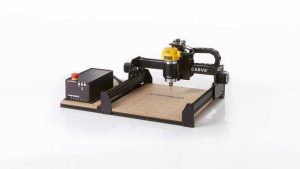 Endurance Laser 8 watt on a CNC machine. Test Video 1
Imagine, create with Endurance lasers. Laser engraving as a hobby.
Life is dull and sad without an interesting hobby. If your hobby is laser engraving, you will never be bored. It will give your fancy full scope!
Become a true maker with Endurance laser
The real story by Thomas Sebastian how you can make your small boat with an Endurance 10 watt laser
Using Endurance semiconductor (diode) lasers, you can decorate your personal belongings with unique engravings, leave your trade mark or your own initials on your wallet or other items. The power output level in our lasers can be changed, making it possible to create halftones and shadows, achieving a three-dimensional effect of the engraved image.
The possibilities of Endurance lasers are not limited to engraving. With their help, you can cut out workpieces of the necessary shapes and sizes from wood, plastic, acrylic or leather. For radio amateurs, an excellent opportunity to manufacture a printed circuit board with their own hands is opened.
But this is just a small part of the semiconductor lasers application. We are pretty confident that you will find how to use Endurance semiconductor lasers in your industry. Endurance provides users with technical characteristics and performance of their lasers on its website in the section "laser engraving". If you have any questions, please contact us and we will tell you more about our developments, and also help you with the choice of the laser.
Our lasers are easy and practical to work with. The engraving program's interface is understandable to any user, and you can easily master it.
It is crucial to remember to wear safety goggles when working with laser devices. Besides, some materials may release toxic combustion products. When cutting plastics, acrylic, PVC use an exhaust ventilation system to exclude hazardous effects of toxic gases (such as chlorine vapor), which are formed during the evaporation of materials under the influence of high temperatures during the operation of the laser.
Unfortunately, the field of semiconductor (diode) lasers application is not unlimited. These lasers cannot so far engrave or cut transparent and ceramic materials. Our team is working on this issue and hope to find a solution to this problem soon.
We will be very happy if you decide in favor of our products. Endurance is always ready to cooperate and help you solve your problems.
Enjoy engraving!
Multi-level testing system.
Industrial components.
The guaranteed duration of the continuous operation ~48-72 hours.

True continuous power output
Our products have the rated power output as advertised – unlike Chinese analogues.
Can be turned on and off with 3.5-24V.
Variable power output.
Universal and compatible mount.
Compatible with most 3D printers and CNC machines.
Do not like the laser?
Simply return within 30 days and get a full refund.
Why do our customers buy
lasers
and engraving machines from Endurance?
We assist and give advice by Phone / Email / Facebook messenger / Telegram / Whatsapp / Viber.
We help to install and tune the laser. We offer qualified after-sales support.
We ship everything you need in one parcel to get started.
We ship all units within 4-24 hours. DHL express delivery allows you to get the package in 3-5 days.
All our lasers are tested and could work up to 10000 hours.
Do you have an old model? Upgrade your unit with more powerful one.