Got a question? Ask our experts and we will help you!
Do you look forward to upgrading your 3D printer / CNC router or an engraving / cutting machine you have?
If so, please fill in the form, and we will help you with advanced solutions from Endurance.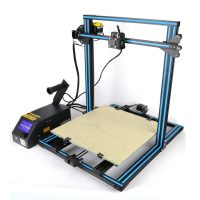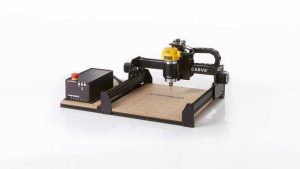 How to focus a laser beam installed on Endurance Makeblock engraving machine
Video available upon request. Just email to [email protected] or text: 12393020053 [whatsapp, viber, telegram, wechat]
How to focus a laser beam installed on a DIY engraving machine
How to focus a diode laser installed on a 3D printer or XY MakeBlock plotter
Nota bene
For 3 element lens (regular) the best focus can be achieved on 7.5 cm (3 ")
For G2 lens (short focal) the best focus can be achieved on 5-6 mm (0.2-0.25")
Full guidance how to focus the laser on a 3D printer
The laser, like any other diode laser, has a focusing lens. This lens makes it possible to focus a laser beam right down to 1 cm. Below, we describe how to focus the laser beam in the inner coordinates of a 3D printer to a precision of a few mm. In addition to a computer, 3D printer and an Endurance laser, you will need a piece of plywood fitting the size of the printer table, clips to fix the plywood to the printer table, and a ruler.
We need to burn a straight line on a flat working surface evenly changing the height of the laser head above the surface along z axis. For a working surface we use a piece of plywood 200х200 mm (8 x 8") in size and 4 mm thick. At the end of the burn process we take measures with a ruler.
For the burn program we define the range of the head movements along the axes. The range should not exceed the size of the plywood piece. For our 3D printer with an Endurance laser Xmin= 0; Xmax= 200; Ymin = 77; Ymax= 200; Zmin= 0; Zmax= 140. In G Code these parameters are as follows: «…G1 X0 Y77 Z0….G1 X170 Y200 Z140…».
Observing the safety procedures, we start the burn program. Here are our codes:
G28
G90
M107 ; Turn off fan
G1 X0 Y77 Z0
G4 P1
M106 ;TurnONfan (our laser is installed in place of the extruder ventilator)
G1 F1000
G1 X170 Y200 Z140;
G4 P1
M107 ; Turn off fan
G28
Then we take two measurements:

the length of the burn line L0;
the length between the beginning of the burn line and the point of the min. thickness of the burn line L1, estimated by eye to an approximation of 1-2 mm.
The burn line looks exactly like the in-line profile of the laser beam: in the middle (focus center) the beam is thin and getting wider at the ends. This effect results from changing of the laser head lift (from Zmin to Zmax ) during the burn process, while the working surface remains at the same level.
To determine ZF coordinate of the laser focus we make a ratio:


And find the sought-for laser beam focus ZF=89/203*140=61 mm.
Multi-level testing system.
Industrial components.
The guaranteed duration of the continuous operation ~48-72 hours.

True continuous power output
Our products have the rated power output as advertised – unlike Chinese analogues.
Can be turned on and off with 3.5-24V.
Variable power output.
Universal and compatible mount.
Compatible with most 3D printers and CNC machines.
Do not like the laser?
Simply return within 30 days and get a full refund.
Why do our customers buy
lasers
and engraving machines from Endurance?
We assist and give advice by Phone / Email / Facebook messenger / Telegram / Whatsapp / Viber.
We help to install and tune the laser. We offer qualified after-sales support.
We ship everything you need in one parcel to get started.
We ship all units within 4-24 hours. DHL express delivery allows you to get the package in 3-5 days.
All our lasers are tested and could work up to 10000 hours.
Do you have an old model? Upgrade your unit with more powerful one.