HALF-BRIDGE MOSFET SWITCH FOR LASER DIODES
Purpose
Creating a PWM key to control a semiconductor laser with consumption currents up to 8 amperes.
Specifications
Power supply 10-20 V
Logic zero level <0.3 V
Level of logical unit> 3 V
Log in consumption <10 μA
Output current (depends on the type of power source) 8 A
Description
The scheme is based on the common half-bridge IR2104 driver. The chip control can be carried out by CMOS or TTL levels and can control n-channel MOSFET or IGBT transistors.
The microcircuit is turned on according to the scheme recommended by the manufacturer.
TOP SALES! The best laser head for your 3D printer / CNC machine / engraving frame.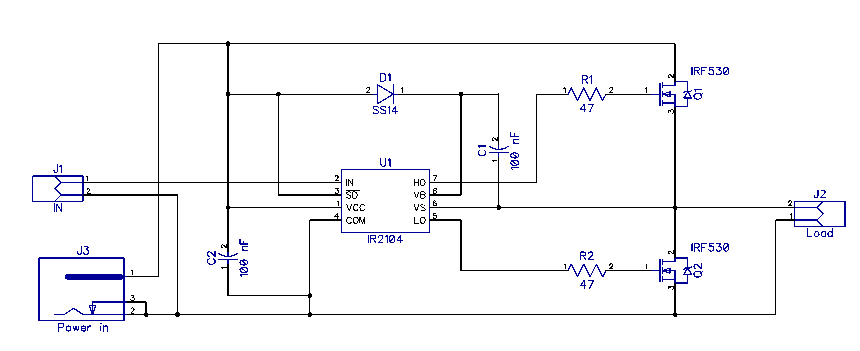 It should be noted that the circuit should not be controlled by pulses with 100% filling, or by continuous supply of a high logic level to the control input, otherwise the bootstrap capacitor will not be able to charge through the low-side transistor while the upper-side transistor is closed, which will lead to incomplete opening of transistors, significant overheating and voltage drop across the load.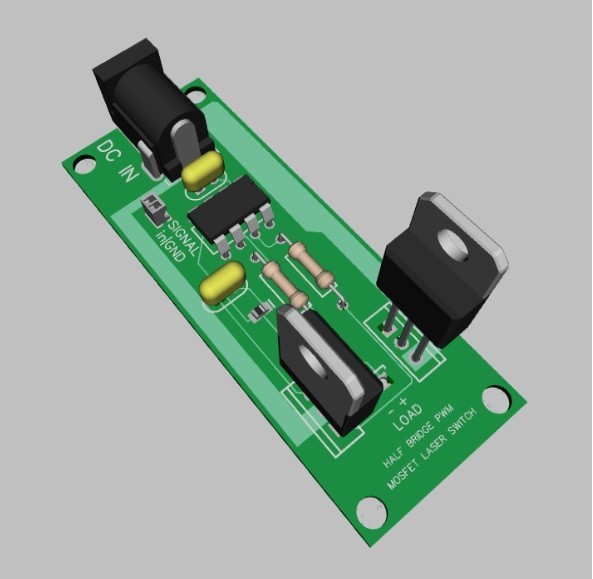 The approximate layout on the PCB.