Precision Meets Affordability: Black Friday Deals at Endurance Lasers – Engrave with up to 70% Off!!!
Do you look forward to upgrading your 3D printer / CNC router or an engraving / cutting machine you have?
If so, please fill in the form, and we will help you with advanced solutions from Endurance.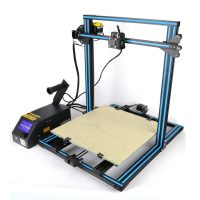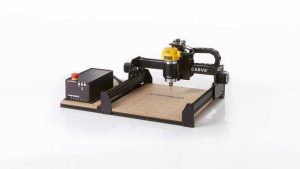 How to choose the best machine for laser marking
All engraving / CNC machines can be equipped with 2.1W – 10W lasers.
Enough to engrave on stainless steel, aluminum, brass, copper, ceramics, and other materials
The Endurance WanHao DuPlicator i3 combo: 3D printer + engraving + cutting machine.
The Endurance DIY engraving / cutting machine for home, workshop and for your business.
The Endurance MakeBlock XY 2.0 cutter and engraver with powerful diode lasers. The Engraving and cutting machine with a big working area.
Marking laser machine
Many firms and companies have need to mark their products. As a rule, they use stickers, but sometimes there is need to make a more durable marking.
A sticker tends to fade, to wear away, to lose its original look. And it's not always easy to stick it, especially if an item to be marked is small.
Usually a marking contains the name of the product or its code and the index number.
It is possible to use a laser engraver to mark a small detail. It is rational to use a laser engraver when a run of items is more than 10 a day.
It is important that an item to be marked fits well on a worktable of a laser engraver.
Worktables of laser engravers vary from 4*4 inches to 12 * 16 inches, as in MakeBlock plotter XY 2.0.
The minimal grain for diode laser engraving is 0,1 mm (it is important to use a lens of high quality able to create a beam of this size) that is a good feature. It is possible to make almost an invisible engraving on plastic with this size of the grain. It is possible to engrave complicated codes and ciphers, figures and letters.
As an example, we made engravings on connectors for a customer. It took us not more than 15 seconds. The result looks neat.
Laser Leather marking
Laser marking on steel, copper, brass and anodized aluminum
Enjoyed the video on our YouTube channel? Like what we do?
Subscribe on our Youtube channel and do not miss our news and guidance.

If you are not able to watch our video – let us know. All video are free for Endurance customers. We have more than 500 video guidance and tutorials.
Multi-level testing system.
Industrial components.
The guaranteed duration of the continuous operation ~48-72 hours.

True continuous power output
Our products have the rated power output as advertised – unlike Chinese analogues.
Can be turned on and off with 3.5-24V.
Variable power output.
Universal and compatible mount.
Compatible with most 3D printers and CNC machines.
Do not like the laser?
Simply return within 30 days and get a full refund.
Why do our customers buy
lasers
and engraving machines from Endurance?
We assist and give advice by Phone / Email / Facebook messenger / Telegram / Whatsapp / Viber.
We help to install and tune the laser. We offer qualified after-sales support.
We ship everything you need in one parcel to get started.
We ship all units within 4-24 hours. DHL express delivery allows you to get the package in 3-5 days.
All our lasers are tested and could work up to 10000 hours.
Do you have an old model? Upgrade your unit with more powerful one.